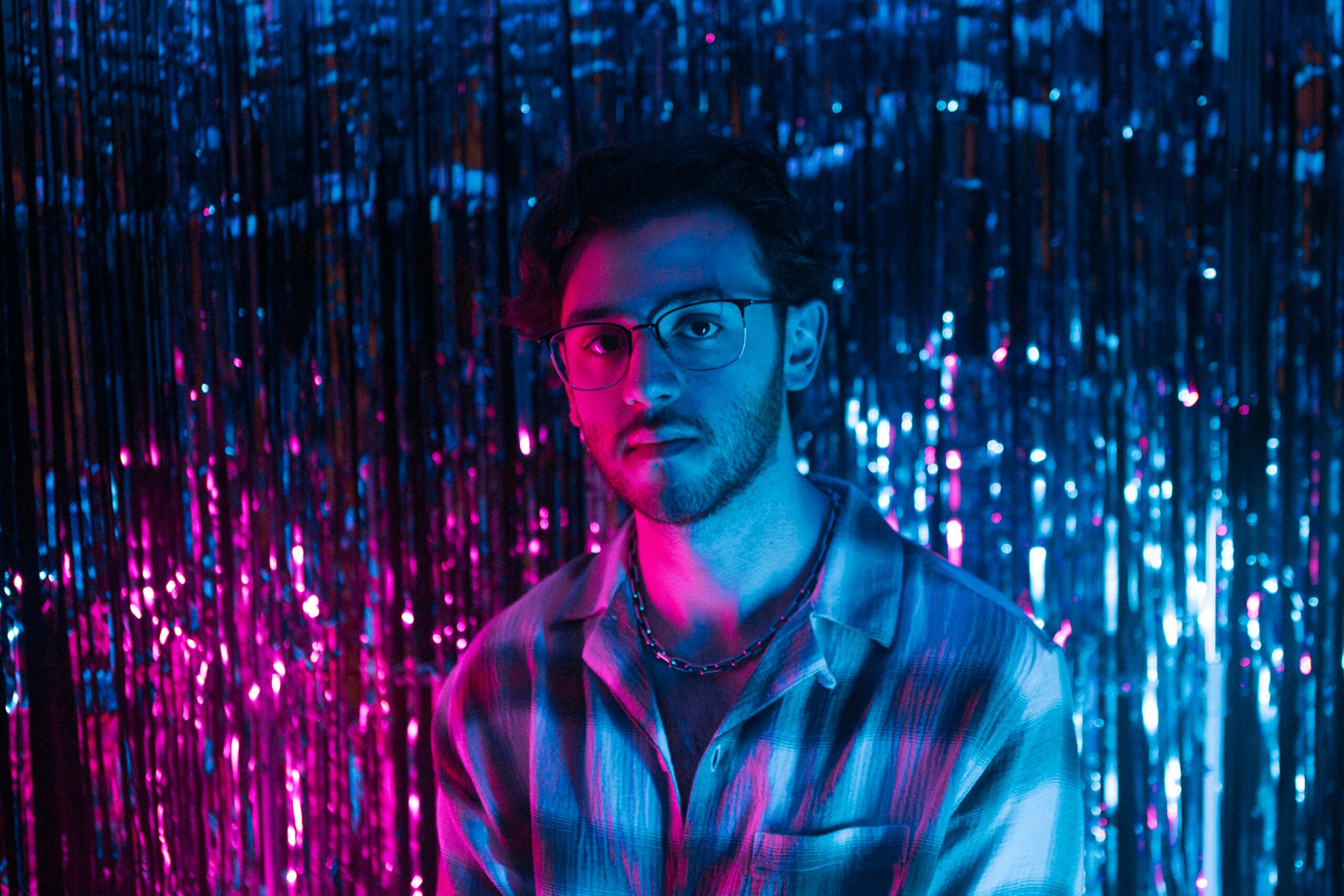 Chris Grey – I Should Be Happy – Video Premiere
Toronto singer-songwriter Chris Grey feels disconnected from his emotions in his new music video for single "I should be happy," premiering today on 1883 Magazine.
When listing Canadians that are thriving in the music industry, like Tate McRae, Shawn Mendes, and Justin Bieber, there's one name you should get ready to add to that list. Toronto's Chris Grey, a singer-songwriter and producer, is a quick-rising talent who might just be the city's best kept secret. The genre-defying musician succinctly merges a myriad of genres throughout his music, pulling from sounds in everything from pop to R&B, with his newest release "I should be happy" displays his artistry in a compendious way.
The music video further enforces the main message of "I should be happy" which is to say that both display Grey going through a difficult time. He notes that the song is about "the internal struggle of feeling guilty for not feeling good, even when things are going well." It's a theme all too familiar with today's gen-z youth who are trying to cope in a world that's struggle with a lot, socially, politically, and personally. Touching on the inspiration for the track, he states "I was just starting to see someone and everything was going well but for some reason, I just didn't feel as good as I thought I should. I was overthinking everything so much I couldn't even stop to enjoy things. I think this song is in some ways even more relevant now as life returns to normal, which as much as we've all been looking forward to, can also come with a lot of anxiety."
Showing off his creative direction skills, the visuals for "I should be happy" was 6 months in the making. Set across 8 different scenes, the compelling video shows Chris in various situations where one would think he should be happy, but instead is feeling void of all emotions and just letting life proceed without him. Discussing the making of the one-take video Grey says, "I had the concept for the music video about 6 months before I shot it and it was the first video I have been involved in that turned out exactly how I had envisioned it! It took me forever to find the right location and by the time I found it, I had to book it for the next weekend and get all the supplies ready. Buying New Year's supplies in July wasn't easy! We rented a truck and brought everything to the warehouse and met the crew and cast there. We had the warehouse rented for 4 hours and hadn't even started filming 3 hours in! We were still coordinating how to do 8 set changes in less than 3 minutes. Once we got one good run through it totally took the pressure off and the vibe was a lot more relaxed after that. We did 8 takes and used the final one."
Check out the premiere for "I should be happy" now!