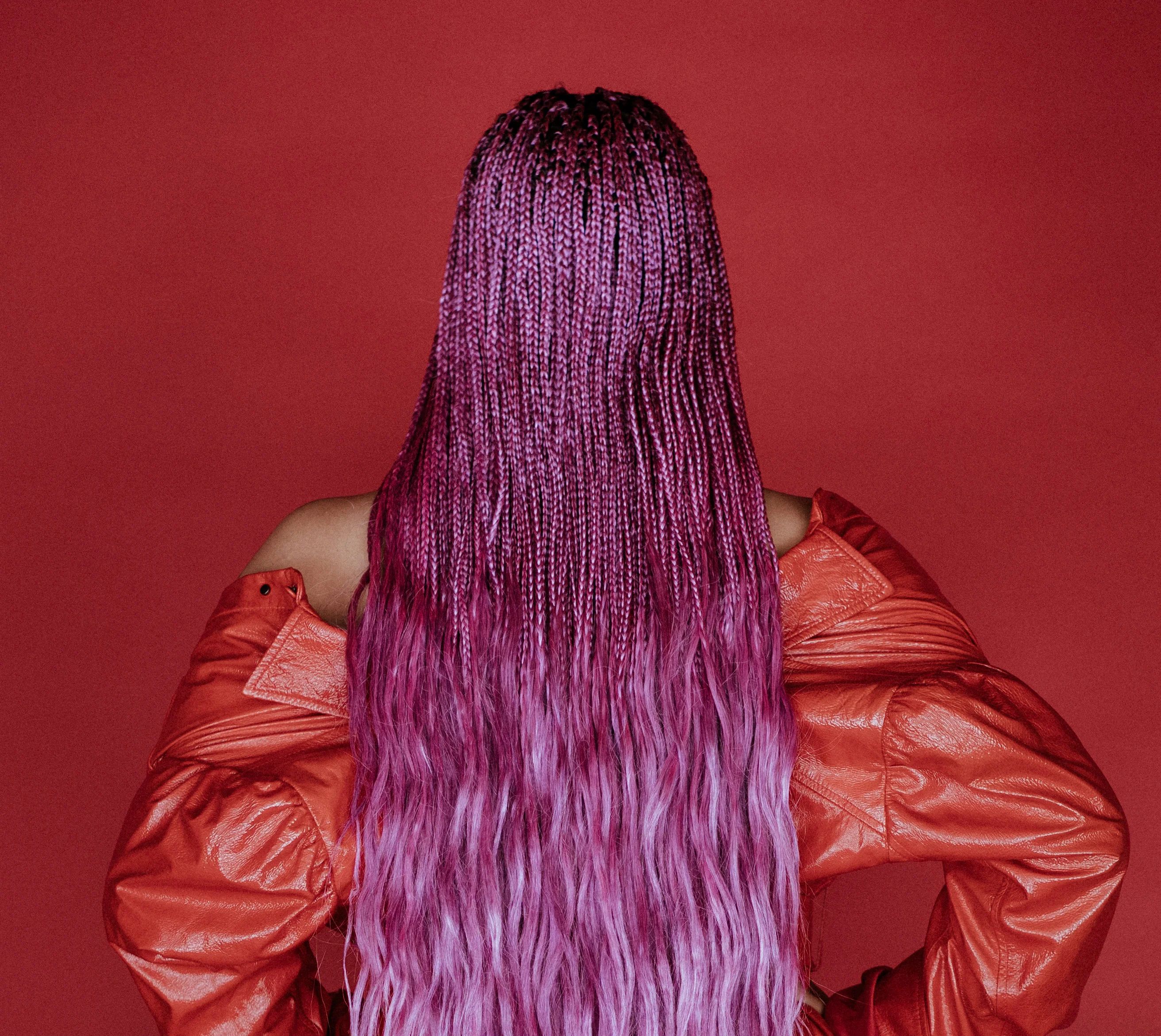 Cleopatra Coleman
Cleopatra Coleman is an Australian actress of Scottish and Jamaican descent who grew up in Byron Bay, New South Wales. After being cast as Zandie Brokow'in the Australian children's Sci-Fi series Silversun in 2004, the actress hit the ground running and hasn't slowed down since.
Encompassing the last 15 years, Cleopatra's career is a diverse shopping list of roles in film, television and theatrical productions across both Australia and the USA.
Versatility is the term that remains on the tip of everybody's tongues when it comes to describing Cleopatra's filmography which includes Fox's critically-acclaimed hit comedy The Last Man on Earth, Showtime's White Famous amongst many other notable roles
Cleopatra Coleman is so much more than an accomplished actress. Last year, she starred, wrote and produced the SYFY Films and Snowfort Pictures' Hover. The actress now turns her attention to a new challenge starring in the upcoming Netflix original film In the Shadow of the Moon, opposite Boyd Holbrook and Michael C. Hall.
Do you remember when you got the call for Silversun? What was going through your mind at that moment?
[Laughs] Of course, I do…it was my very first show! I was on the train with my dad in Melbourne. I auditioned for the show just before the summer, and you know when you're younger the summer feels like it goes on forever. In reality, I was probably waiting for about a month. When I got the call, I just screamed.
How long had you been acting before you landed that role?
So that was my first professional role. I'd done a commercial and had a cameo in one of my dad's films, but this was my first real role. Prior to that I actually wanted to be a dancer.
What changed your mind?
I was part of a dance troupe and we did a few jobs but making it as a commercial dancer if you are not signed to a major company is tough. After a while, I just fell out of love with it.
While dance may not have been everything you hoped, is life as an actress everything 17-year-old you thought it would be?
I think about that girl a lot actually; she helps me to stay grateful. At the time I just wanted to be able to tell stories through my work and pay my rent. I definitely get to do that.
15 years is a long time, how do you deal with the knockbacks that come with being in such a competitive industry?
I think the setbacks have honestly made me a stronger artist. Being in this field can be quite difficult for a young person's self-esteem. But, as cliché as it sounds, you just have to remind yourself that you are only competing against yourself. At the end of the day, no one else is like me and that's a strength. One positive that has come out of it is that it has forced me to dig deep as an actress.
You are often shooting for months at a time. Does it ever get hard being away from family and friends?
In short? Yes, it does. I am currently shooting in Vancouver. This time around I am lucky because I am with my dog and my partner. I live in LA and most of my family and friends are back in Australia. Of course, I come back for the weddings and other important things, but I am grateful that my best friends still consider me a friend especially when I can't be there as much as I would like to be.
At the same time, I think the alone time can be good for me. It helps me to focus on the character I am playing which is particularly helpful when I am doing a drama for example.
Does anyone really prepare you for the extended periods of time of being away?
No, nothing really prepares you for this. I am lucky I came from a family of travellers, so it's part of our tradition. My dad spent a lot of his early 20s travelling and my mother, who is originally from Jamaica, did a lot of travelling too.
When you sign up for a job, it's kind of like an adventure so be prepared for the unexpected.
So far, out of all the roles you have played which has been your favourite and why?
Oooh, that's such a hard question. I am not just saying this because it's my most recent role, but I would have to say my role on In the Shadow of the Moon. It was great because I got to combine physical fight choreo with cerebral acting. Also, we shot in Toronto over the summer and Canada in the summer is great!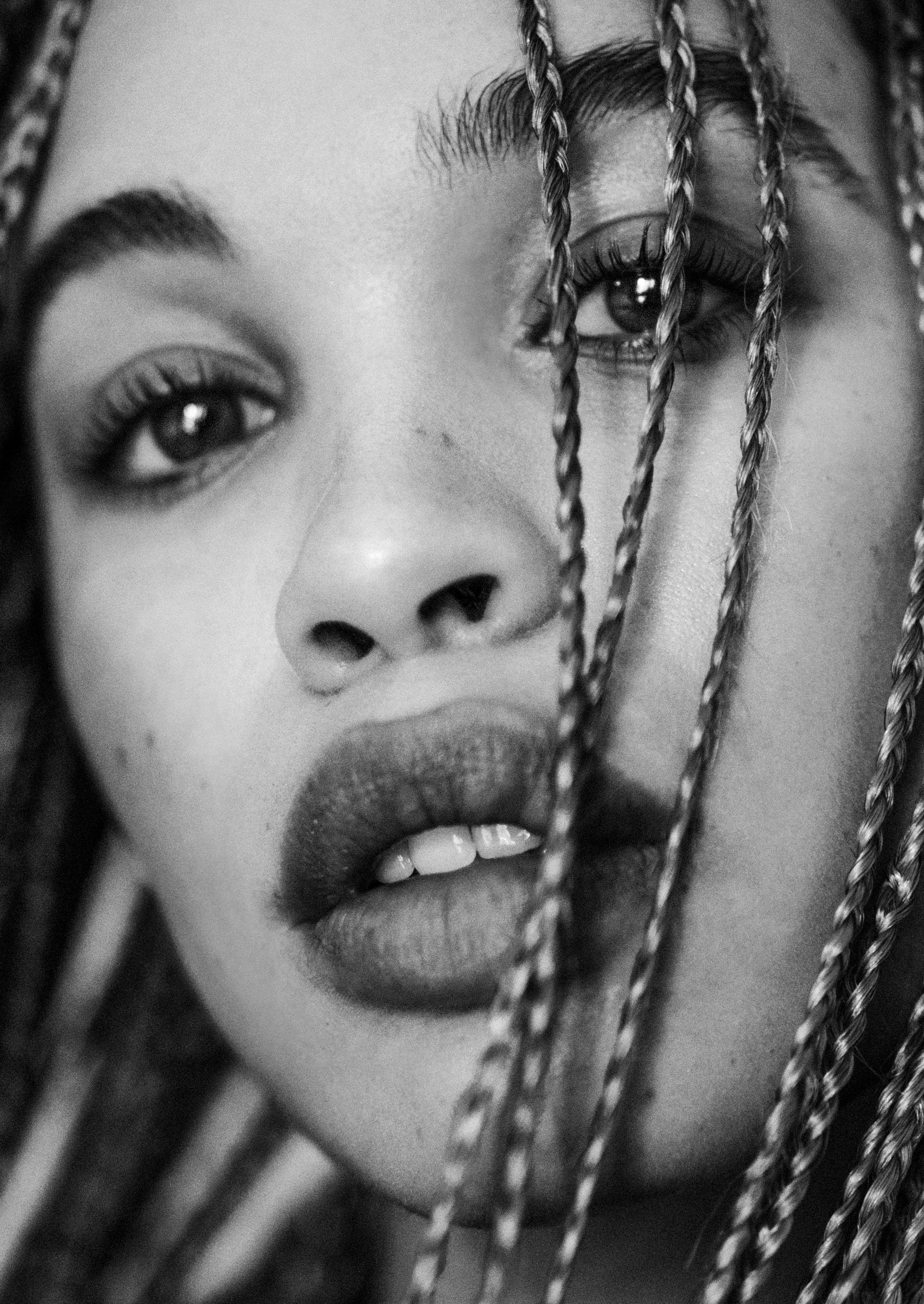 How did you prepare yourself for this role?
Well, quite conveniently I already had a shaved head [laughs]. I began by looking up videos on how to hold a shotgun. Ironically, I actually hate violence and guns in general, but nobody wants to turn up on set and look like they have no idea what they're doing, right?
Something else I will say is, as an actor you have make sure that you fill your own well and continue to be inspired. So, for me that meant shaving my head and taking a trip to Bali to reconnect with what inspires me. That's important preparation too.
Do you have any pre-shoot/dressing room rituals you'd like to share?
Well, if I am staying in a hotel, I try to make it as homey as possible and I also like to light candles.
There seems to be this running theme with the films you are associated with and female protagonists, something tells me that's intentional?
Yes! That's a change I would like to see so I tend to gravitate towards those roles. It's something that I would definitely like to be championed and celebrated for.
What more do you think could be done to increase female representation in the film industry?
It all starts in the rooms. It's all well and good calling for more diversity on screen, which is important, but changes are never going to happen unless you diversify the boardrooms and the people actually making the decisions. It all starts behind the cameras.
Finally, is there anything you can tell us about your upcoming role on In the Shadow of the Moon?
We are actually being very secretive about that at the moment. What I will say is that I  enjoyed playing a physically strong woman. Someone who's tough and marches to the beat of her own drum. She waits for no one. That's all I'll say on that.
Team Credits
interview by Ray Sang
photography Samantha Annis
styling Bin X. Nguyen 
hair Steven Mason @ Exclusive Artists Management using Amika Haircare
makeup Dana Delaney @ Forward Artists
In the Shadow of the Moon premieres the 27th September on Netflix!