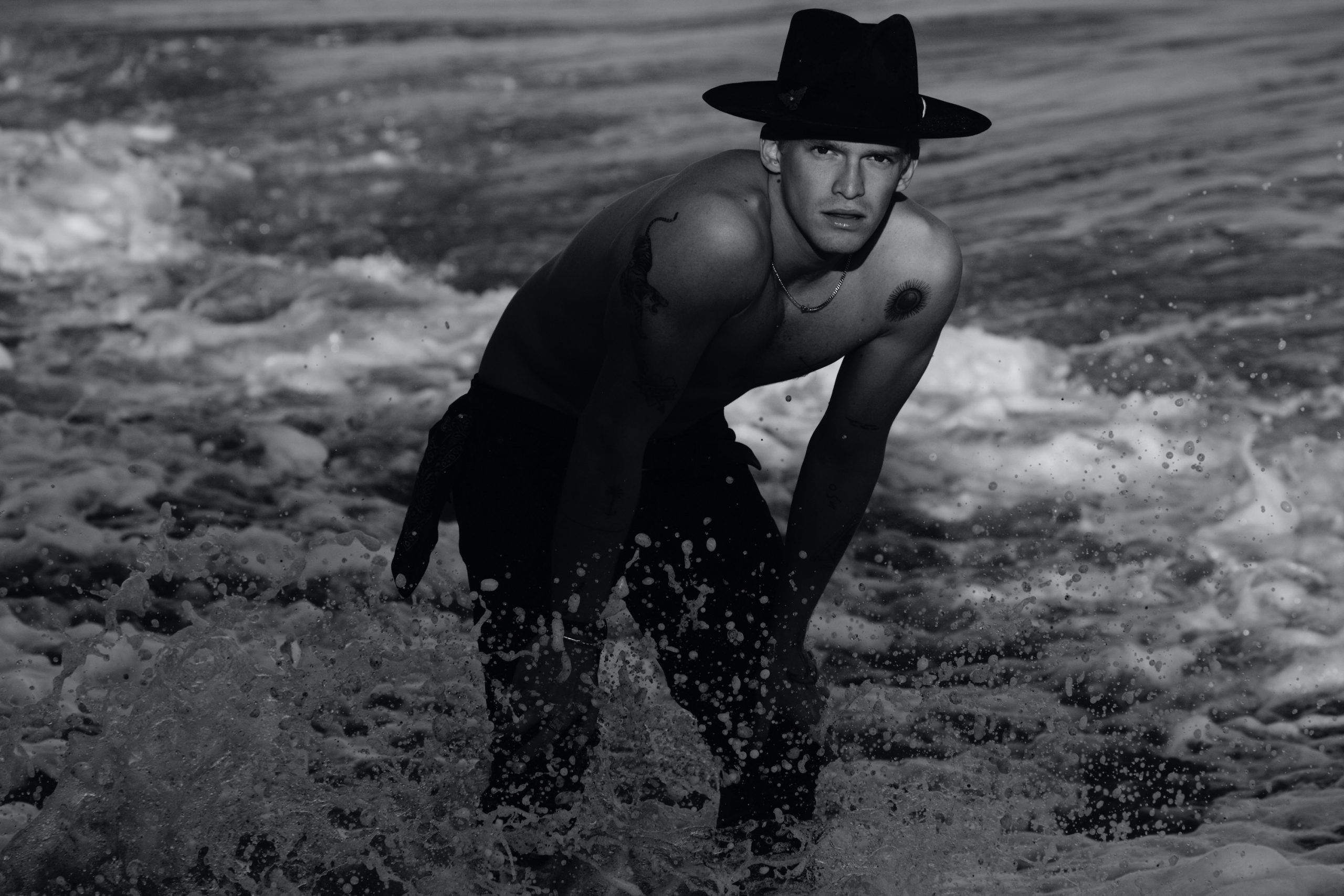 Cody Simpson
Cody Simpson just released his new music video for single 'captain's dance with the devil' which just happens to be directed by the multi-talented Miley Cyrus. But wait… there's more!
Last month, Simpson published his debut poetry collection, 'Prince Neptune: Poetry and Prose', though many fans of the Australian-born artist may already be well-acquainted with his talents as a poet. Simpson has shared writing under the moniker Prince Neptune on Instagram for years through samplings of prose, penned in his own handwriting or pulled directly from his typewriter. With the publication of his first book, his musings on mortality, love, and nature mark an absorbing, deeply personal progression in his extensive body of work which already includes three studio albums and a successful run on Broadway. 
The book is a fresh window into his life, with references to the tremendous fame that has followed his career since he was a teenager. A passionate surfer and advocate for the environment, Simpson also weaves glimpses of the coast throughout 'Prince Neptune: Poetry and Prose', much of which was inspired by the sea. That nautical imagery is at play in his latest single 'captain's dance with the devil', which was released to coincide with the book's publication, as well as in his recent collaboration with jewelry designer David Yurman on a line of necklaces featuring Prince Neptune's signature trident emblem.
'captain's dance with the devil', is about a young sailor finding freedom at sea. 'The youngest captain the world's ever seen / Striking a lightning boat dream', is a notable shift in tempo for the 23-year-old musician as he experiences his own kind of artistic liberation. Like his 2019 single 'golden thing', it sees Simpson move away from the pop sound heard in most of his first three albums in favor of stripped-down production and gentle guitars. Currently, at work on his next album, Simpson is also set to release his next single, 'castle walls', which he recently debuted on MTV Unplugged At Home while quarantining.
We chat with Simpson about the evolution of his writing, his new music + music video, and more.
What have you been up to these last couple of months?
I've been trying to stay healthy, mind and body, regularly exercising; still staying creative. I just released a book of poetry, whichunfortunately landed unexpectedly during this time. But you know, it's kind of worked out just fine. So, I've been working through the release of that and seeing the amazing responses it's received, and then I've also been working on music and dropping two songs in conjunction with the book. Just trying to stay creative and fit.
How did you get into writing poetry, and what first drew you to the title of Prince Neptune?
I've been writing poetry since I was little. Writing, I've always had a natural affinity for and feel for. I've been writing ever since I could form sentences, and song lyrics and poetry. A major part of my life is creativity. I started by entering contests at school and ended up winning one when I was around nine or ten. That was a cool, encouraging thing, and so I kept at it and got really serious about it. Around eighteen, when I went through a real rebellious phase and left behind my old life and scenario and left my record label and moved down to Venice Beach, I discovered a ton of writing and started reading a lot of the writers that shaped me into the writer I am now.
I also got into Greek mythology at that time, and that's where the Prince Neptune concept started to develop, was my interest in mythology and particularly the Poseidon / Neptune character. For me, mythology and storytelling are so important and have been important, obviously, for thousands of years. To be able to assume the role of almost like a mythological character as a pen name and as a position to write from, it allows you to feel very liberated to write and say whatever you're thinking and feeling.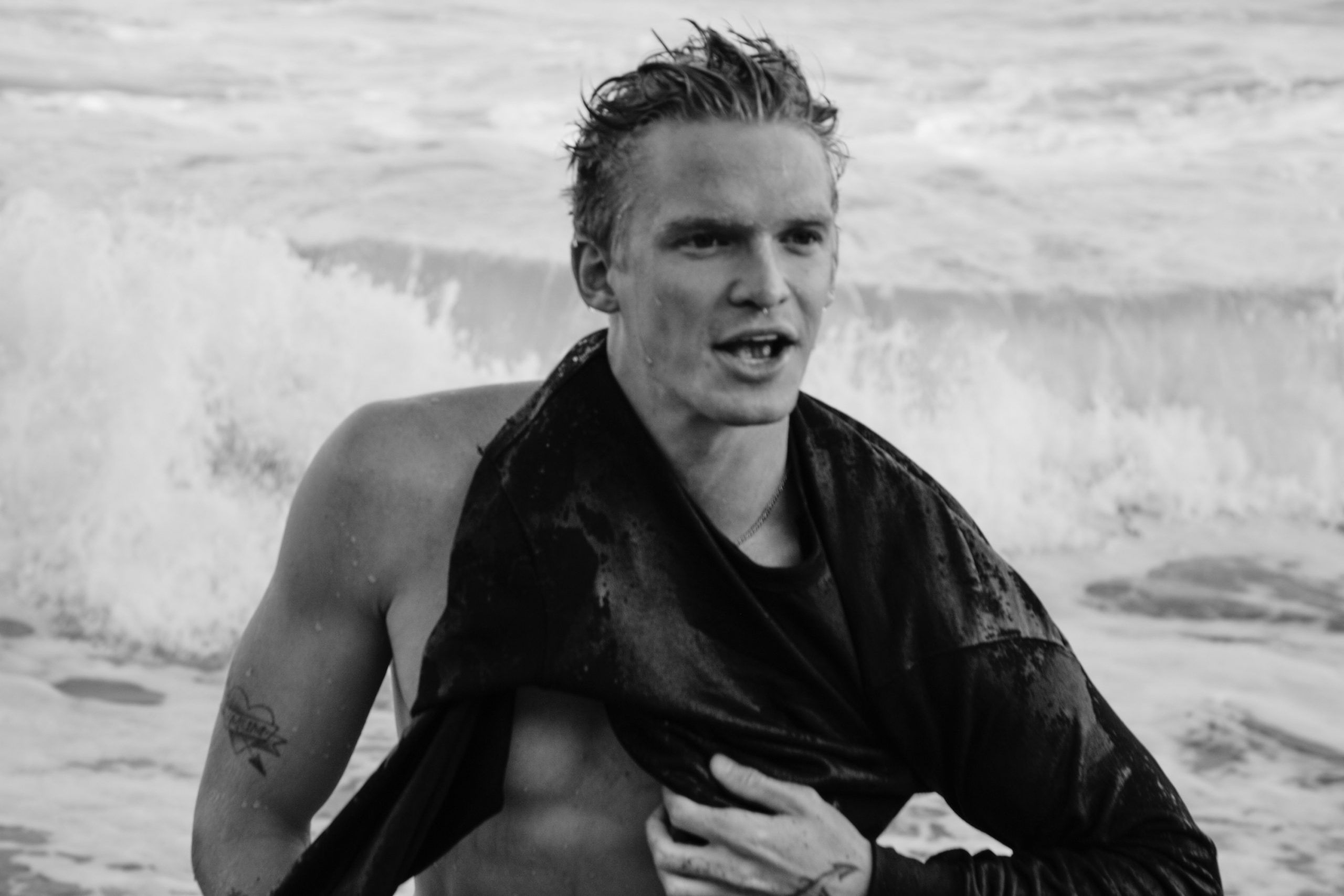 As you've been writing for so long, what was your headspace like when you were writing this book?
Very fluid, very free, very freeform at the time, you know. Very liberated. I didn't have a whole lot else I was concerned about. I was really just writing, filling up notebooks with poetry and surfing and playing guitar. It was just a really magical couple of summers that I had in California that really inspired the nature of the book.
How do you think that your voice as a writer has changed over time as a poet and as a musician?
It's matured and almost been kind of focused in a way. I used to write a little more sporadically and in a scattered, immature matter. I think now, especially through the process of editing and proofreading and also just writing more and more, you focus in on that, develop your style and cultivate your style and your feel. Before, it was kind of like I was just a little all over the place. I guess that's just due to the immaturity that you just naturally have as a writer when you're first beginning seriously.
Which poem from the book do you feel best encapsulates the spirit of Prince Neptune, or what you were trying to achieve?
That's a good question. There's a few little short pieces of prose that I find really — I don't have the book with me now, so I don't know if I can find some pages; I could always send them to you afterwards — short pieces of prose that I think capture the sense of adventure, and almost like a sense of wanting to escape and be liberated. That sense of adventure, I think, is encapsulated with some of the short pieces of prose. And then there's little aphorisms, like 'man has never discovered new islands in previously charted waters'. Things like that, that kind of encouraging little tidbits and aphorisms and quotes.
How was it seeing the responses to 'Prince Neptune: Poetry and Prose' and the single 'captain's dance with the devil'?
Yeah, definitely. I mean, everybody that has read it so far has really enjoyed it. The response from the fans has been overwhelminglypositive.
'captain's dance with the devil' reflects the imagery from your book and has a very different sound and production from that of your last EP.  Did getting more into poetry impact the kind of music you want to release?
Yeah, exactly. I think developing more of an interest in poetry and life as a poet, I also became interested in the musicians that were also living from that point of view, like Bob Dylan or Neil Young and people like that. I've always been interested in organic music, singer-songwriter music, but I think more so lately it's become a major part of what I like to do. So, it's definitely evolved; the music definitely evolved with the poetry.
What was your experience creating the video for 'captain's dance with the devil' [directed by Miley Cyrus]?
There's certainly an artistic kind of liberty that I'm taking to it. It's a very interesting video, and I'm excited to put it out. Certainly, with the poetry and the music itself, I'm able to take greater risks in the visuals, too. I feel like, at this point, I'm at a place where I feel much less caged and much less chained by what people expect or want from me. It's good to actually listen to yourself and say, 'well, what do I actually want to get out of this?' I think good art creates conversation, and that's some of my issue with a lot of pop music — which I'm not criticizing necessarily because it's where I came from as a young person. I loved it very much, but I find it can be a little sanitized and doesn't really spark much conversation or change in people. So yeah, it's just figuring out exactly what I want to do, and that, I think for me, is wanting to create more, start more conversations.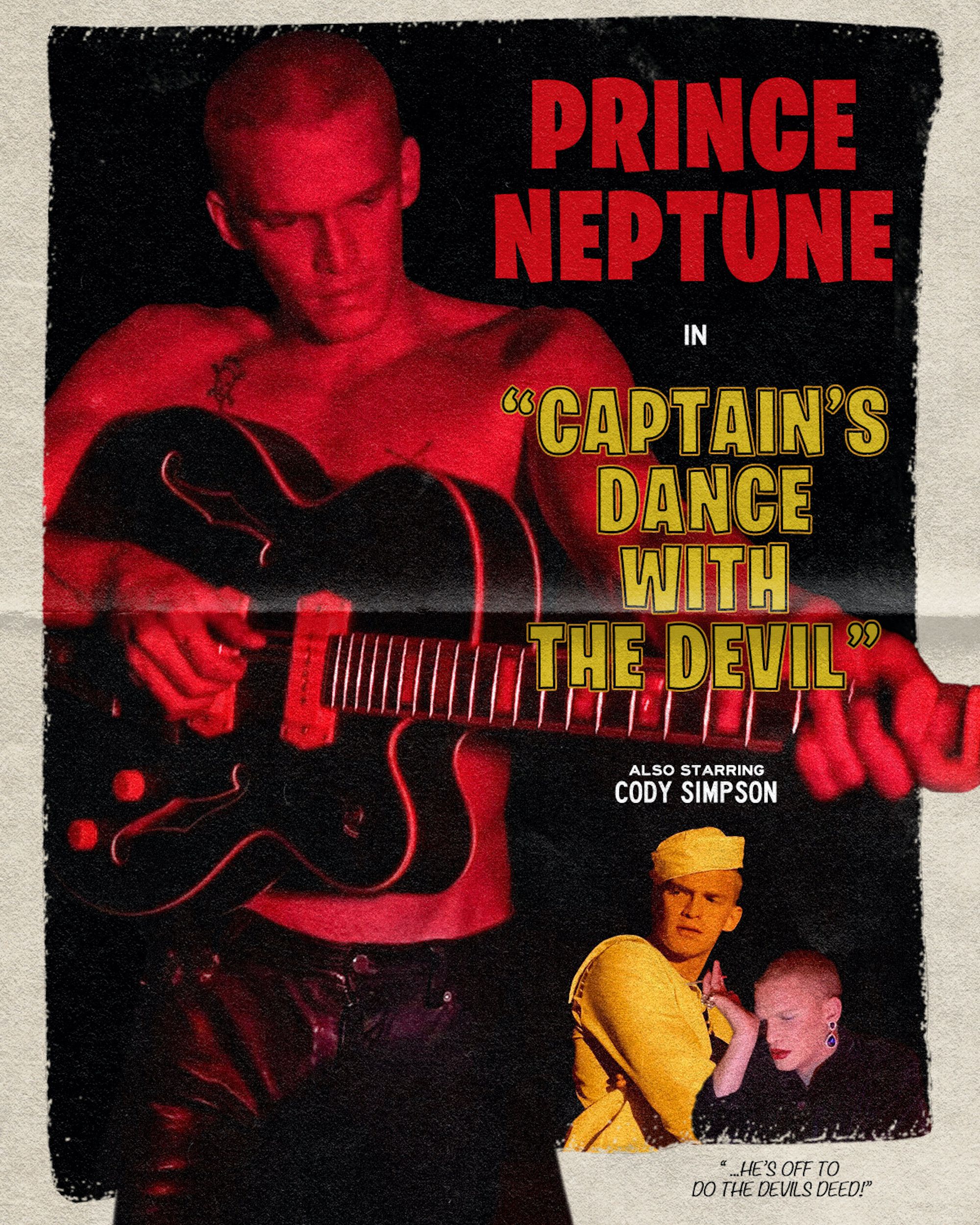 Your latest single 'castle walls' will be out soon. What was the inspiration behind that track?
It's like an experience of new love and finding a yearning and, as the castle walls come down, kind of being a metaphor for letting go of the walls you held. And falling into freedom, feeling that freedom with someone else.
Given all that you've already accomplished and the new steps you've taken in your career, what do you envision for your career going forward?
I think for me, I see my life and my music and my books and things as a large collection, like an artist that would have a large collection of paintings. Basically, I just want to create the largest collection of work that I feel represents me the best, that I feel is the most honest. Fortunately, I'm very young so I have a long time to do that, but I want to impact the most people I possibly can in a positive sense and encourage people to live life in a free and unbound way. And then developing my nice collection of music and books and all the kinds of things that I hope to have in the future that represent me in the best and most honest way possible.
interview by Juliana Ogarrio
photography Simon Upton
Check out Cody's music video for single 'captain's dance with the devil' below!
[embedyt] https://www.youtube.com/watch?v=4BeCBLBvlzM[/embedyt]
For more information on Cody Simpson's book 'Prince Neptune: Poetry and Prose' and where to buy, visit www.publishing.andrewsmcmeel.com.