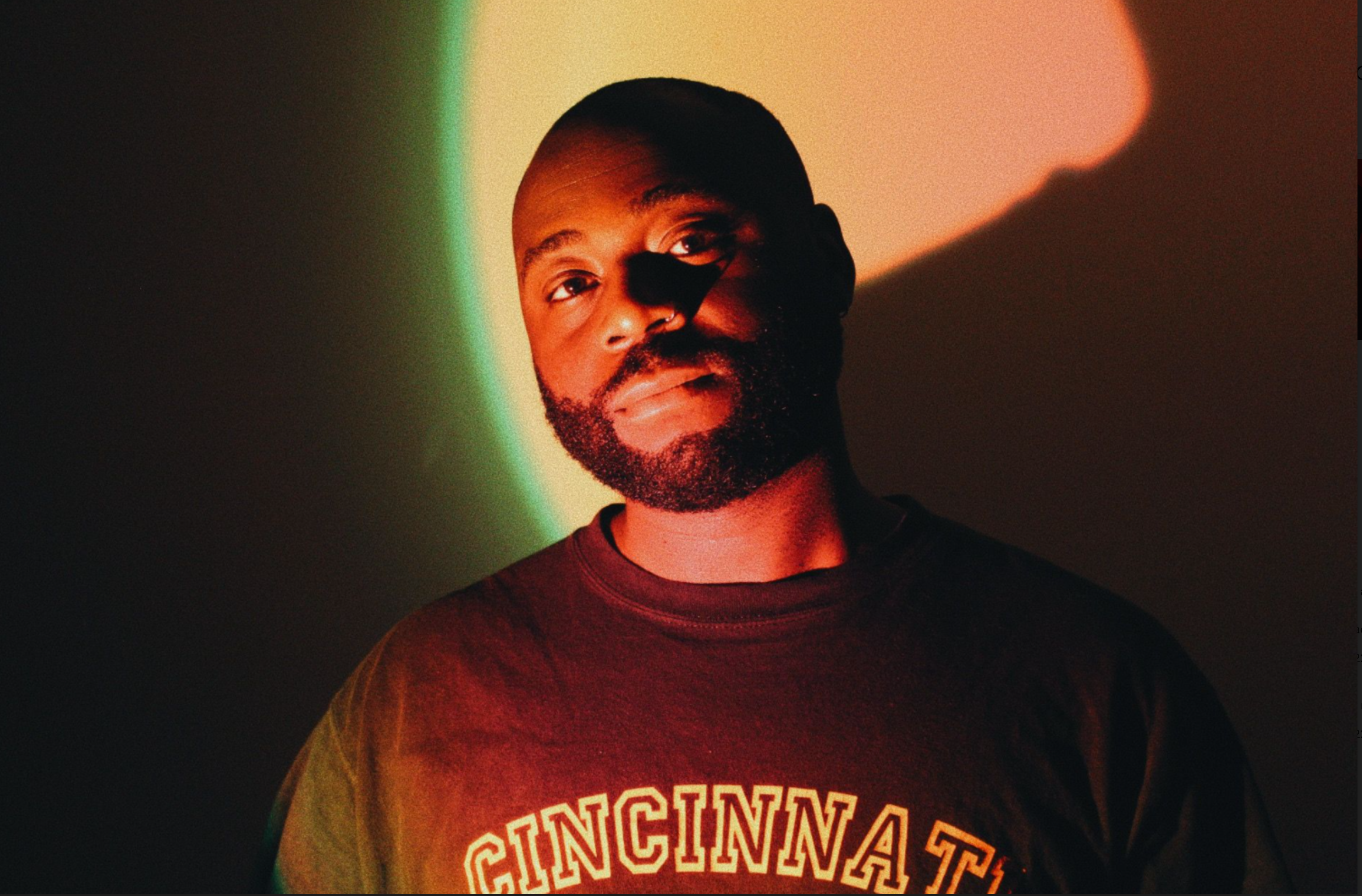 Cures and Curses
Liverpool-based alt-rock singer-songwriter Cures and Curses is a new artist that you should take note of.
Formed by vocalist and multi-instrumentalist, Aaron Akpojaro, Curses and Curses is a Liverpool-based rock project. Originally from London, Akpojaro combines different genres such as alt-pop-rock with the production values of modern hip-hop. Since moving to Liverpool, he's joined the roster of Liverpool Sound City's 'Rip It Up' programme, an initiative that highlights and invests in young artists of colour, and released a slew of tracks.
We caught up with Akpojaro to discuss Cures and Curses's new single 'Tides' and more.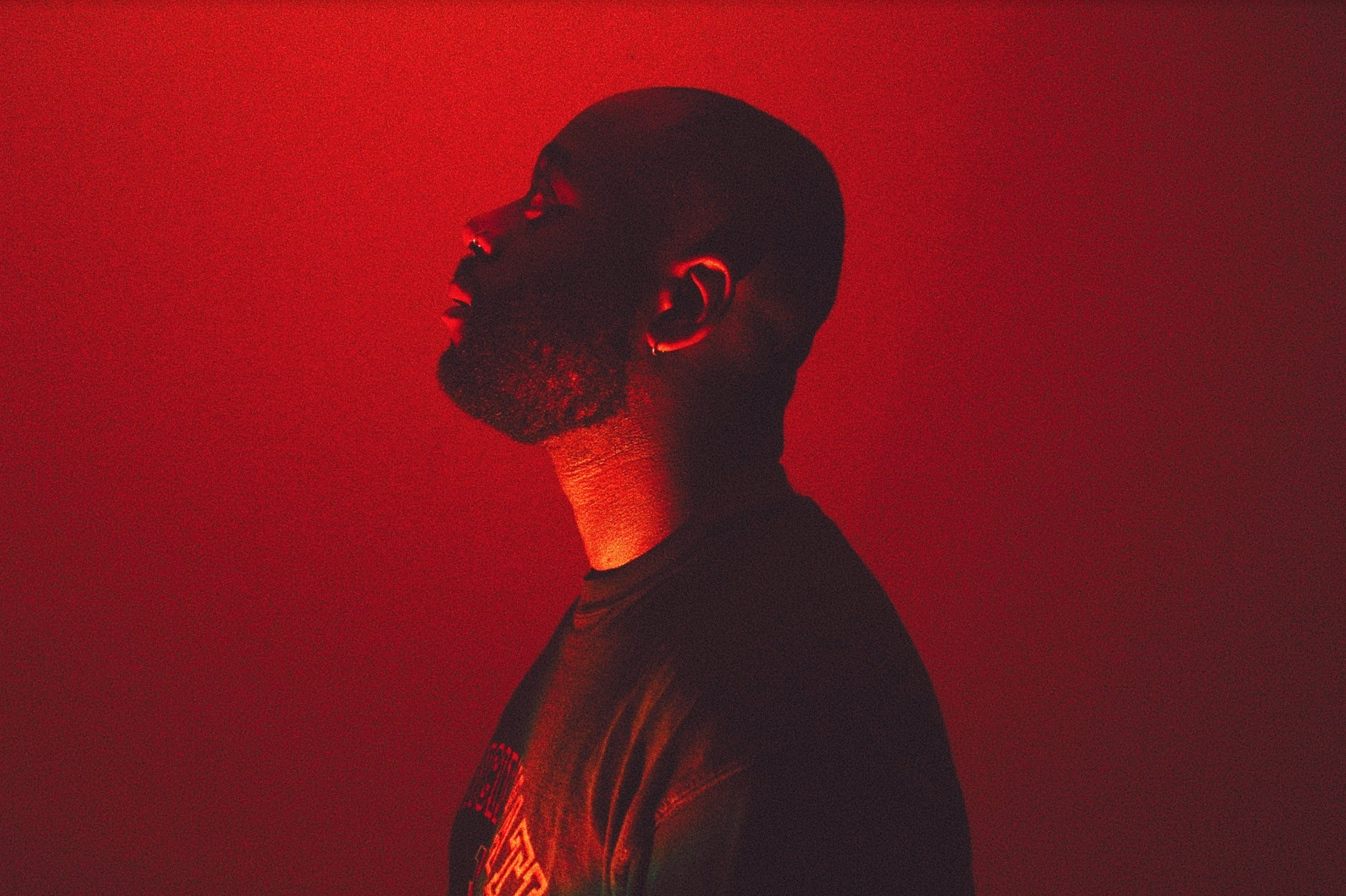 Hi Aaron, let's chat about your new single 'Tides', can you tell us about how the track came about and what inspired it?
Hi! Thanks for chatting with me. I think I started this song in March 2021? It was an interesting one for me. That main part just came from noodling around on my guitar, and I tend not to write that way usually – I write on my laptop and then bring the instruments in later. It took me a little while to decide that I was gonna lean into that pop element but once I did, everything came together pretty quickly.
I'd had the chorus written separately for ages and it just slotted in really well, and then I built up the song with all this imagery that was swirling in my mind. It's a bit like a musical self-evaluation. 
My writing style is much more about iteration than inspiration – I just work a song until I find the version that's just right and I was super happy this one came together so well.
In 2021, you joined the roster of Liverpool Sound City's 'Rip It Up' programme, an initiative that highlights and invests in young artists of colour. That surely must have been an incredible surprise?
Yeah, it was a real honour to be selected. Everyone involved in that programme is invested in addressing the colour balance in the industry in a real way, which was refreshing to see. I got to network with a lot of different people in high places, and it was the first time I've had any real tangible support from that industry infrastructure. I'm really grateful, and I'm excited to see them carry on offering that programme to people this year and beyond.
As a vocalist and multi-instrumentalist,  can you tell us a bit about your earliest memories of music, when did you fall in love with the art and what was your first instrument you learnt?
I feel like I've unlocked a hidden memory here but my earliest musical memory was probably listening to The Young Person's Guide to the Orchestra when I was at school at like, 6 or 7? I don't even know if a lot of people will know what that is, but I just remember being in the school hall and absorbing it. I started off with classical and orchestral music so that was quite a formative experience for me.
I started learning classical guitar at 6 and the oboe when I was 8, and I was in a bunch of different orchestras and ensembles and all that. I then got into rock music when I was like 11 and my tastes changed quite drastically. I can't really remember a time when music wasn't a really big deal for me.
You're an artist that combines elements of different genres such as alt-pop-rock with the production values of modern hip-hop, which is great. Which acts inspire you the most and why?
I don't know if I've ever done an interview without mentioning Fall Out Boy, so this is me continuing the streak, I guess! That band changed my life for sure. They're always just so bold and weird and committed to their evolution, and I just wanna be like that too. 
I'm from South London as well, so seeing people from there win has always struck a chord with me. Krept and Konan are two of my favourite artists ever, and obviously like Dave and Stormzy as well are real inspirations. I just love well-produced glossy pop music too, I wanna be able to write that stuff. I'm obsessed with Sigrid at the moment. There are a lot of inspirations, clearly!
If you weren't in music, what do you think would you be doing career-wise?
Anything creative and digital-based, that's my thing. 
What messages do you hope to convey with your art?
I don't know if I'm a message guy – not yet at least! I'm taking it one song at a time. I just wanna say what's on my mind and make it sound cool! I'll get to the bigger picture stuff at a later stage, I'm sure.
I'm curious to get your thoughts on this: when you're an artist, many people think London is the place to be and that it's the only place you can make it in the music industry. As you're from South-London and now based in Liverpool, how has the move impacted your music career and influenced your sound in general? And what do you love about the Liverpool music scene in particular?
I think that notion of everything being London-centric is fading quite a bit. You can do a business deal on Zoom and livestream to millions of people on Instagram – I don't think you need to uproot your whole life to slot into the industry anymore. And the UK is genuinely tiny, if you really need to be in London for something you can just go there and come back?
Liverpool has such an active music community. If you wanna be a gigging artist there are so many opportunities, and if you're a music fan it's a great place to be because there's something different on every night. It's so diverse – there's a lot to love. I think someone like me stands out quite a bit here so it's been easier to make certain people pay attention.
Finally, what's next for Cures and Curses in 2022 – is there anything exciting lined up?
I've been doing singles here and there since 2020, so I'm kind of getting the itch to do something a little more substantial. It's maybe not the right move RIGHT now though – I'm still playing the game a little bit.
I've got a killer live band now and I really wanna get to work with those guys, just playing in front of as many people as possible. 
I'm also doing the LIMF Academy artist development programme at the moment which is going really well! So yeah, lots to come. 
Follow Cures and Curses @curesandcurses
Interview by Cameron Poole