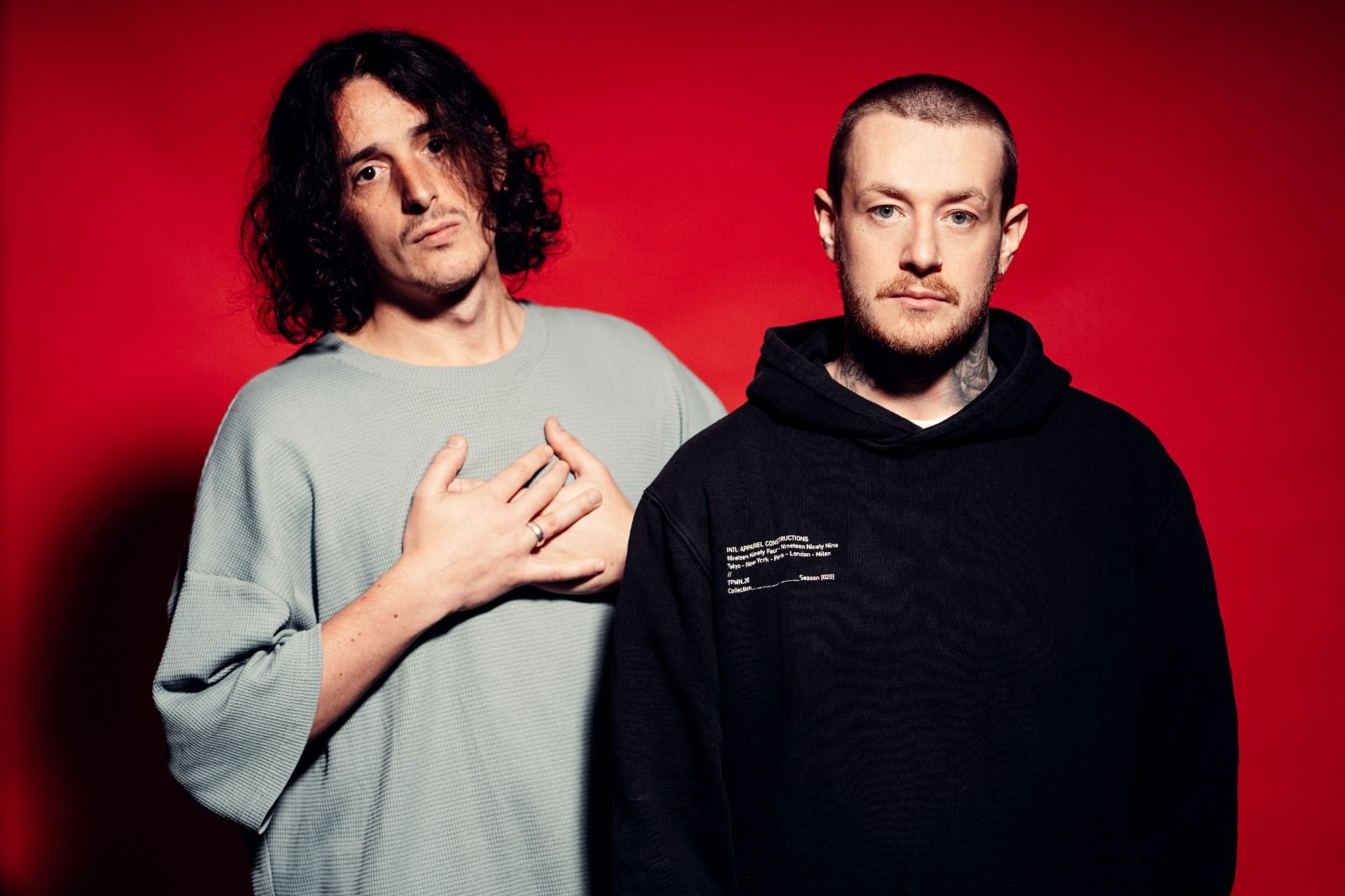 Deaf Havana
Like a phoenix rising from the ashes, UK-based alt-rockers Deaf Havana are back and it's going to be an exhilarating new chapter.
At the start of 2020, long-standing rock-group Deaf Havana were ready to throw in the towel. Band relations were strained and the spark was fading, Frontman James Veck-Gilodi and his brother/fellow bandmate Matty, decided to enter the studio to finish the band on one final song.  When the time came to enter the studio to pen the track, it had already been a year since the pair had last seen each other. Although the band was on the brink of collapse and bassist Lee Wilson and drummer Tom Ogden had both departed the group, Deaf Havana were reborn as a duo. There was a reinvigorated energy in the studio when the brotherly pair reunited and subsequently this led to the creation of Deaf Havana's sixth studio record, The Present Is A Foreign Land. It's a record that explores themes such as imposter syndrome, conquering arduous life obstacles and self-discovery. And it's a record that's got the pair feeling motivated and ready to take on the world again.
To celebrate the announcement of their new album, 1883 Magazine's Cameron Poole spoke to the Veck-Gilodi brothers about their new single "Going Clear", the writing process behind album six, and new long-term goals for the band.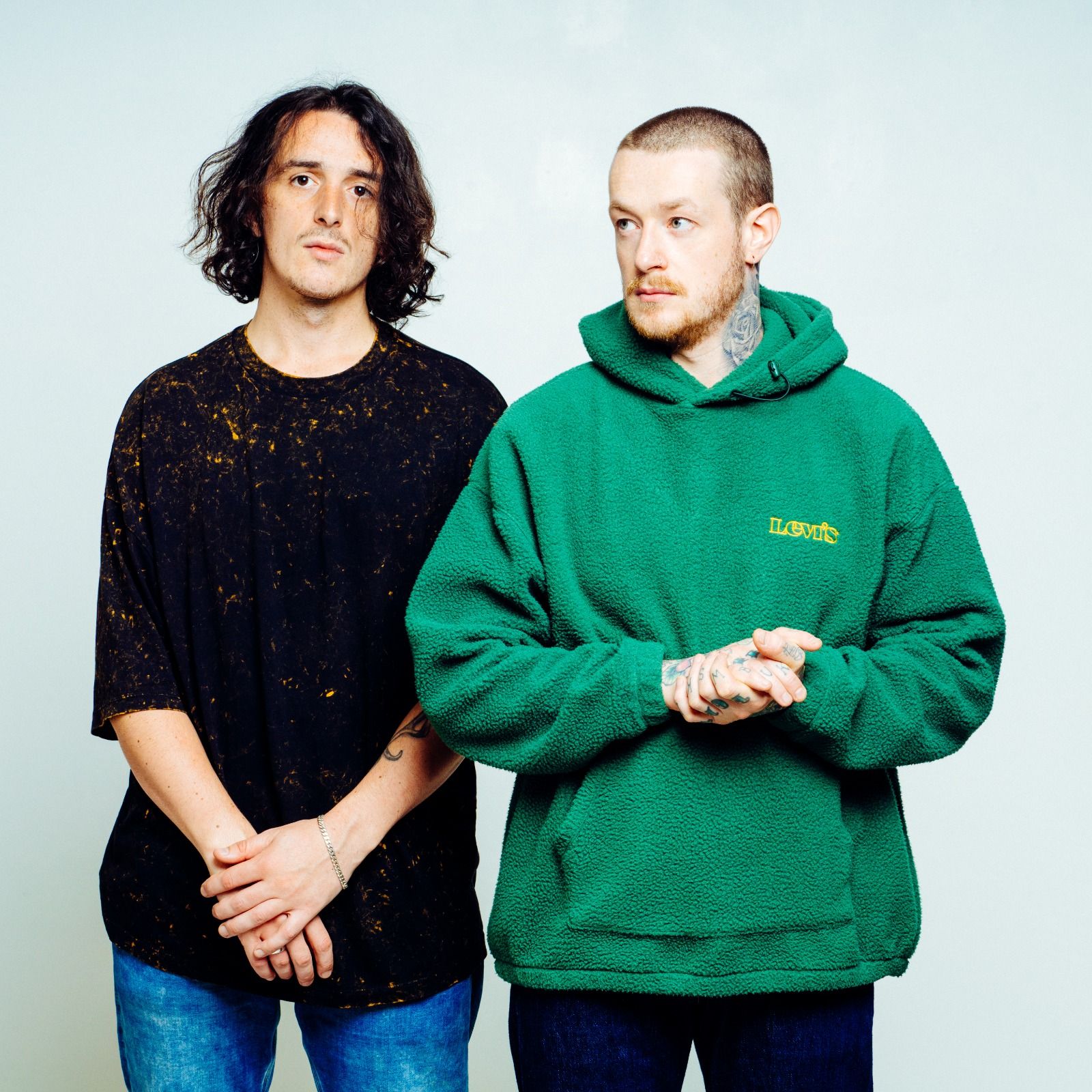 Hi James and Matty, congratulations on releasing "Going Clear", how did the track come about – why was it the right song to put out first from the new forthcoming record?
James: To be honest, I actually didn't really want to release it as the first single. Purely because it's the song that I've had around the longest. When you have downloads of the tracks, you end up listening to them a lot, and I guess I just got bored of it. As I've had the song the longest, I'm kind of over it. But I think it makes perfect sense as the first single because it sounds enough like our old stuff that it's not going to alienate anyone but it also is a bit a bit fresher and a bit different so that it does have like a bit of a new sound to it. I think people would just want a quite logical and safe option.
Matty: Yeah, but more than that for me, It's just quite immediate, I think. 
James: It's not a bad song at all!
Let's talk about the newly announced record, The Present Is A Foreign Land. Can you tell us a bit about the process behind making the record – what was it like in the studio during the pandemic?
James: This was a very unexpected album. At the start of 2020, we basically decided we didn't want to be a band anymore. So we spent a year where we didn't talk and at the start of last year, we started talking about how we had to play a couple of shows to maybe pay off some debts. We were like, right, let's do one song and then we can end on a track and go out with a bang. Matty ended up having a song idea which ended up being '19 dreams'. So we went into the studio in May to record that song and we just had such…
Matty: I think it was early April. Yeah. Meeting Mike the producer, who ended up producing the record was the first new person I think I'd met since before the pandemic and I've realised how horrendous my social skills have got. They were never great but  Jesus that's a muscle that you forget how to flex.
James: Myself and Matty just ended up hanging out more and before we knew it, we'd written twelve really good songs for an album. So it was it was really unexpected, but it was all super natural. It just happened out of nowhere really. But in terms of actually being in the studio, it was really fun, really productive. It was just us two, so we didn't  get carried away with anything or distracted by outside factors. Apart from eating and cooking, all we did was sit in the studio, record, write songs and watch the Euros.
Matty: It was  first time I've been involved in an album where it actually felt so productive. Normally in the past it has been like 'let's work for an hour go to the pub, go back to the studio and work for half an hour, and then you delete it the next day because you're drunk and it is shit haha. That has happened a lot haha!
James:  Haha, every hour it was happening. But this record was productive, it was all just really fun. In terms of the pandemic, everything  was closed for a bit, wasn't it, like restaurants and stuff, so we didn't really go out.
Matty: Things were starting to open up when we did the record properly because it was like June 2nd. But we didn't really do anything other than music…
James: We had BBQs, went in a hot tub…
Matty: It could have been a lot worse!
With this new exciting chapter, it also marks the departure of long standing members Tom and Lee. What do you think reasons were behind the fact that the band was ready to throw in the towel early last year? And how does it now feel to be a two-piece in terms of when you were recording, it must have changed up the dynamics a fair bit when in the studio?
James: Yeah, the main decision behind why we didn't want to do any of it anymore was because 2019 was a pretty difficult year for us. We did a lot of touring and we all just were moving in different directions. I was drinking really heavily and Matty was sober. So we all just drifted apart and by the end of the tour, we just hated each other. It wasn't really fun playing the songs any more. So we decided before we did any actual lasting damage to each other that we better call it a day. That was a reason for it but then us getting back together, just happened by accident, really. Myself and Matty didn't speak for a year but prior to that we've been together pretty much every moment of our lives because we're brothers, we've just spent so much time together so it wouldn't really make a difference. So it was pretty natural just going straight back into the studio. If anything, it is easier because there's less opinions and less people. I don't mean that in a negative way, I just mean you can be more selfish when there's only two of you because you only have to take each other's opinion into account.
Matty: Whereas there is a lot less second guessing and that sort of stuff. You can just kind of follow an idea through to its nth degree.
I'm glad to hear that it's all working out well as a two-piece when it comes to recording.
James: Live gigs will be a different story because we don't we don't really know what we're gonna do there at the moment because we will need to get friends or session musicians or wherever to come and help us out because we don't want to just stick everything on playback and then just me and Matty play, that'd be ridiculous. We want to be a band!
Matty: We could be superstar DJs! 
James: Yeah, sure. We are going to have to find musicians, but we'll cross that bridge when we come to it.
It's lovely that this record has helped both of you reconnect as things have been turbulent in the past, when you both finally stepped into the studio together for the first time in a while, how did it feel? It must have felt lovely…
Matty: It was different because James has done almost all of the writing previously to this and it was very much my song that we went back in to the studio for. It was odd kind of being able to take the helm if you know what I mean. Being like 'no, this is how this section of the song goes'. It was really different…
James: I quite liked it.
Matty: Yeah, it just felt easy. We just worked really well together. We got into quite a good groove of just kind of feeling how the tracks should go and how it all works. All in all, it was a very positive experience.
James: Yeah, but on a personal level. Yeah, it was really nice to hang out again. 
Matty: Yeah, definitely.
It was mentioned that you're finally thinking long term when it comes to the band, what would you like to achieve moving forward?
James: Yeah, I've always said this, but we've never really followed it through. I really want to try and expand a bit more globally. I want to go back to some territories we've only been to once or twice before and really try and grow a fan base outside of England. I also want to be smart with financial decisions. Obviously we're not in this for the money because there isn't much money in music unless you're at a high level but I do want to be able to make a living right off of music, so you don't have to worry about other things because then I can only think about music. As it stands, I'm always thinking about other stuff, it's difficult sometimes. That's by no means why I  want to do this of course. But if we can get to a point where I don't even have to think about or worry about where I'm going to get money from to pay bills and stuff then that'd be amazing.
James: But that all that takes is just smart financial decisions which is something we've never really done. The amount of money I've wasted in the past is a joke, I want to avoid those mistakes again. Another thing for me… which is less a goal and more of a reminder, is to enjoy it. Instead of comparing myself to other bands around me and getting jealous and bitter about it, I should just try and enjoy it all.
Matty: It's very difficult to do that though, I think with especially with social media as it is, I think humans are hard wired to compare one another or compare ourselves to our peers in one way or another. It's not healthy for anyone. Yeah, I think that's a smart sort of thing to aim for though James.
James: Yeah, I just want general growth for the band. I'd love to just expand to different people, new people and just keep writing music that we want to write.
Matty: Yes, that's what I want to focus on as well, to be able to do some interesting things and just explore and grow as songwriters.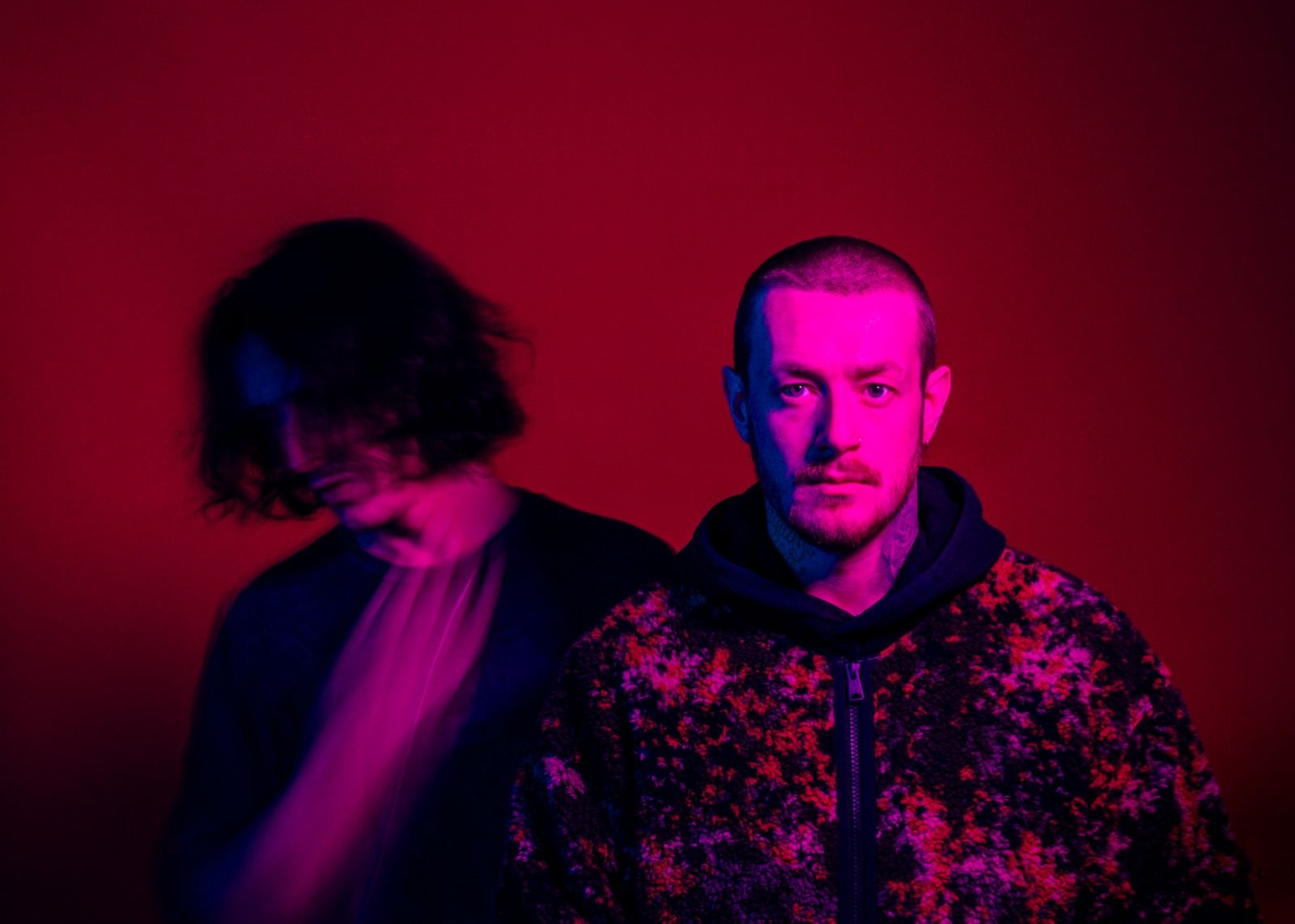 You're totally right about that social media,  all we do is compare but you guys should be extremely proud to have been going for over a decade. It's not easy being in a band because you've got to think of all these different factors that come into it because of course, you'd want to focus on the creativity solely on just making  music, but being in a band is essentially like building a brand…
Matty: It is and that's something we've definitely in the past been guilty of neglecting. But you're absolutely right, It's a whole package that needs to be sort of attended to and nurtured really.
For sure, but everything sounds positive and you'll reach those goals you both mentioned anyway via releasing new music. This new album might appeal to a totally different crowd which you've never tapped into before, so it's all really positive.
James: Absolutely man, for the first time ever I'm feeling pretty positive about it all. I think I have to be positive because otherwise I can be negative about it. I think a part of the reason why I have so many negative feelings and so many negative things have happened to us in the past is because my brain is always thinking negatively. But I'm sure if I try and be more positive, good things will happen.
Got to be positive and manifest it all!
What songs are you most looking forward to fans hearing from the new LP?
Matty: I'm really excited to see what people make of the last track on our record actually because it's quite odd. During the writing process the closing track went through quite a transformation. I love it, I'm interested to see what people think.
James: For me, I think track seven which is called "Someone Somewhere". It's just really different to anything we've ever done before. People who aren't into lyrics might just listen to it and be like  'yes, it's alright' but if you're really obsessed with lyrics like I am, I think it will be some people's favourite track on the record.
As Deaf Havana has been going for 15+ years or so, what have you both found to be the most interesting changes within the music industry that have subsequently effected the band? For example, I guess with the rise of streaming services, streams have become more of a priority for the band?
Matty: I still think it's mental when I think back to what things were like when I was a teenager or when iTunes was how most people bought their music. I can get every bit of music pretty much ever on a small phone via streaming services which is mental. Do you know I mean? 
James: You also sound very old, saying that!
Matty: Yeah, I don't care. It's because we are at an age which bridged the gap almost as opposed to streaming being the norm. We had to learn how to use Spotify as opposed to it being hardwired into the mainframe.
James: When I started playing in this band, I was sixteen and obviously we weren't taking this seriously, we just thought it was like a joke and messed around. But I think like generally speaking, there's a lot of cool things that have stayed the same. Gigs are pretty much the same. They haven't really changed, it was always the same vibe. Record sales have massively changed. The difference can be noticed between two of our albums: we released a LP called Old Souls and then we released an album called All These Countless Nights, there was like a five year gap between these two records. Old Souls sold so much more than All These Countless Nights  but the album reached a higher chart position because streaming was taken into account. So I think that that shift between actual record sales and streaming is crazy.
Matty: Since then, obviously another thing that's changed is that when we made the first record I was involved with,  Old Souls. We didn't even think about selling a vinyl package. There is one but it was very much a bonus thing.
James: Our vinyl package was crap for that album.
Matty: Yeah, it's crap. Yeah,  that's what I mean. But like since then, creating a physical component that is something to really dig into whilst listening to the record has become very much a big priority again. It makes up such a large percentage. Streaming and vinyl are the two biggest means of music consumption and it's all odd. And like I wonder what a music video for nowadays? Who's sitting bolted to the floor in front of KERRANG like we used to be, you know what I mean? it's really odd.
You're right, there's that urge for consuming music physically, having something tangible and that's great because you have all these music packages. What I also find mad I wonder if you guys do it on this new album, is that, I've always seen like in the last year or two that when new artists are releasing something, they also release it on tape. I always think like then who actually to it on tape or is it a ploy to generally help sales.
James: Yeah. We did a tape on one that for one album and it didn't do great… 
Matty: We did it on All These Countless Nights, I think we were at number two on the cassette charts. We sold four haha!
James: Haha we didn't sell a  tremendous amount, it wasn't really worth it. I think it's a cool thing to have, I'm sure there's some niche genres of music where they just love the tape form. But I don't think our fan base are going out to buy cassettes really compared to  vinyl or CDs. I think it'd be a last resort for people, who even has a cassette player anymore?
Yeah, vinyl has definitely come back with a resurgence which is great. So I'm sure this vinyl package that you do for this new album will be even better so that's all good.
James: Yeah, it's going to be really cool.
Matty: I love my record collection. I think I get a bit overwhelmed by the possibilities of how much music I can consume via streaming. And so it is really nice to spend money on something physical, tangible and big. It's something we've really thought about.
James: Yeah, it is the best vinyl package we've done so far.
Can you tell us about how the artwork for The Present Is A Foreign Land came about?
Matty: Well, it came about from a mixture of just spitballing ideas between us. Our very good friend Jon Stone is a photographer and I think probably listed as creative director on this record, we spoke to him about what we wanted to achieve and get across with any images for this record. He then went off to a location with a model and then shot all these different options and images.  I'm really happy with how it all looks and how it's turned out. And actually having a bit of a hand in that instead of being sent a bunch of images and we pick the least worst one. But with this, it was something we were fully in control of from the get go which was which was cool.
What are the main lessons you've learnt from the industry so far?
James: Mainly: don't be in the music industry haha. No, I'm joking. I think that it's mainly the thing I said earlier about enjoying it. I try to take a step back and remind myself now that I am lucky to just play music and hang out with my mates as a job. I'm a cynic and if I don't make a conscious effort, my brain goes to a negative place. So it's very easy for me to go and say 'well this is shit' but actually it's not. If I just took a step back and looked at it all, I think the biggest lesson I've learned is to appreciate what you have but that's not necessarily only to do with music music, that's just in general.
Finally, alongside the release of The Present Is A Foreign Land on July 15th, what else is next for the band this year?
James: Well before we release the record, I think we're going to release five songs from the album. So some of them will be singles, some of them will just be streaming songs. There'll be a lot of new music to listen to, there'll be some shows and festivals hopefully over the summer, COVID permitting and then a tour later in the year. A lot of it is still up in the air because who knows what will happen, we may go into another lockdown or whatever…
Matty: With gigs and  stuff, there's so much being crammed in from last year or even the year before. Yeah, it's an interesting one but we will play live.
James: There will definitely be some shows! 
The Present Is A Foreign Land is available to pre-order now by clicking here. Follow Deaf Havana at @deafhavana
Interview by Cameron Poole
Photography by Jon Stone