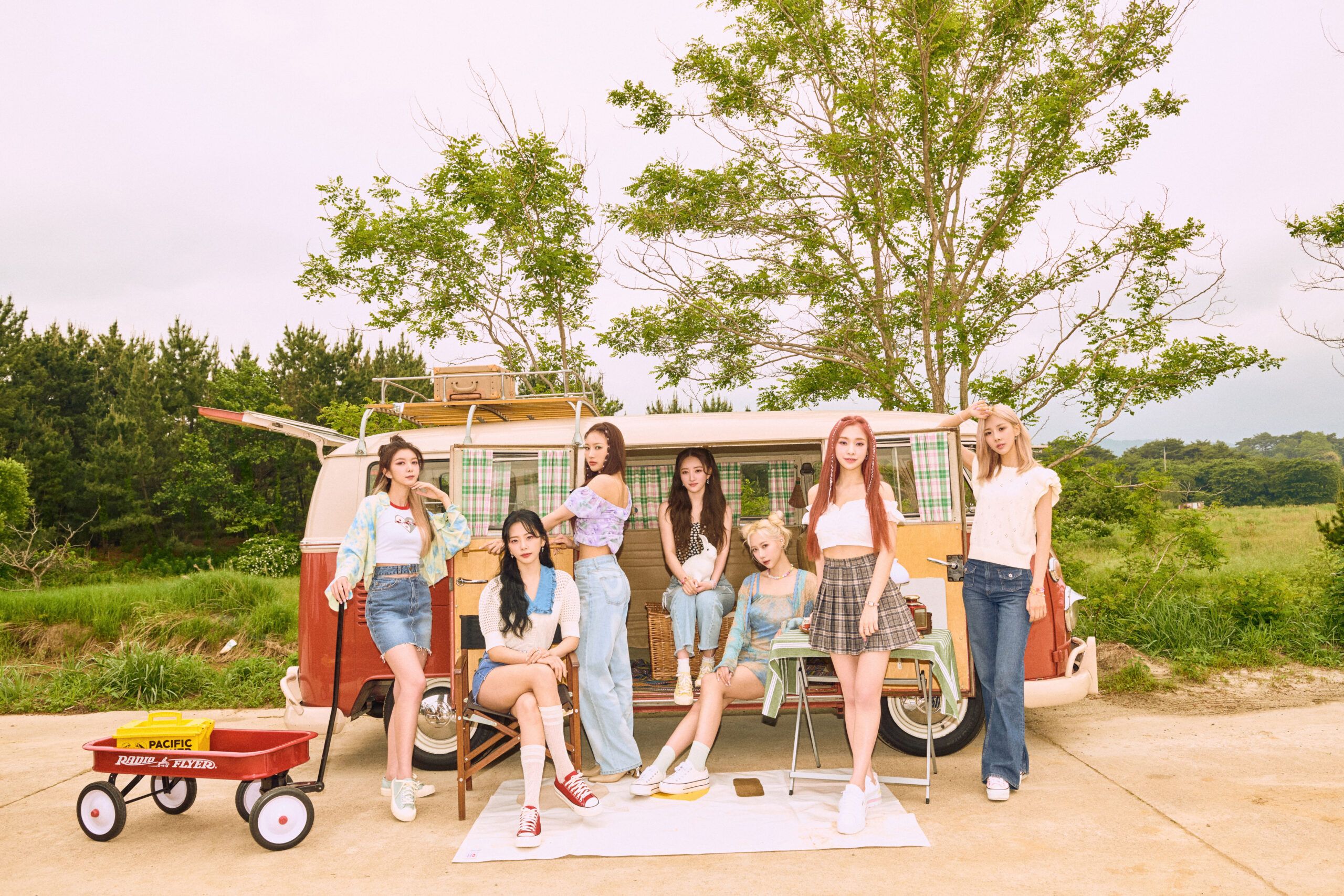 Dreamcatcher
Hot Girl Summer is (somehow) upon us once again, but for anyone who doesn't feel like the term applies to them right now, or is seeking an alternative in a similar vein, look no further than K-pop girl group Dreamcatcher who've introduced their own take on the season: Creepy Girl Summer.
The seven-member band released their latest EP Summer Holiday last month, and with it a horror inspired video for lead single BEcause. Set amongst an abandoned amusement park and hotel, and taking inspiration from Jordan Peele's US, the song, filled with haunting pizzicato plucks and horror score stings, tells the story of new love turned to obsession. Not exactly what one would necessarily expect from a summer bop, but that's the kind of artistic contradiction we've come to expect from Dreamcatcher.
Debuting in 2017, Dreamcatcher's sound, infused with punk, metal and hard-rock, has had them occupying a space filled by few others in the scene. Horror has been their MO since the start, with each member representing a different nightmare (such as being chased, sleep paralysis or claustrophobia) and spine-chilling imagery weaved throughout their music videos. It's a tantalizing theme, tapping into that sweet spot of adrenaline between fear and excitement, but the girls, JiU, SuA, Siyeon, Handong, Yoohyeon, Dami and Gahyeon, have proved beyond a doubt that they're more than just a gimmick. Each of their comebacks has built on the success of the last, allowing the group to enter charts and sit on multiple 'ones to watch' lists. It's something the members are aware of and excited by, and which is palpable as they sit opposite me through a computer screen to sit down to discuss Summer Holiday, experimenting with genres and their future plans.
Hi Dreamcatcher! Thank you so much for taking the time to talk to me today! I love the EP Summer Holiday, and have been listening to it non-stop since it came out. What kind of story did you want to tell with the album?
JiU: Through the summer holiday, I guess we try to tell the story of summer vacation or summer holiday. And usually in summer holidays, there are fun and mysterious elements in it – and we've been calling it as a summer holiday, but we really want to put the keyword mysterious in front of it to express what the story is.
It's very creepy! It's not necessarily what I think people associate with summer, which I really love because I'm a bit of a creepy girl. Do you like weaving that dark energy into your music?
SuA: Oh, we also really love this dark energy. And we can even say that it really represents what defines Dreamcatcher. So that is our key element and style!
You definitely have this really fun, dark style that I don't really see anywhere else. It feels like you're doing something quite unique and interesting. Speaking of summer holidays, what would your ideal summer holiday be? What would it involve
Yoohyeon: Being alone at home, and just staying in bed doing nothing!
JiU: I also agree – and I'd like some crisps and beer to go along with that. I think that is an ideal summer. [Everyone nods in agreement]
Girls after my own heart! This is what I like to do as well. Do you each have a favourite song from the album?
SuA: My favourite song is Whistle. I really love every song in our album, but two days ago it changed to Whistle, and the more and more I listened to it, I just love it more. It makes me want to go out and get away, go on a vacation. That's why it's my favourite song.
Yoohyeon: For me it would be A Heart of Sunflower. The reason why I say that is that our title song BEcause is about an obsessive love story, but when it comes to A Heart of Sunflower, It is about a somewhat sad love story where it is a one way love. It's not really both ways – or it's not a love that goes both ways – but only a one way sad love story. So that contrast is really what gives it a charm, and that's the reason why I like the song.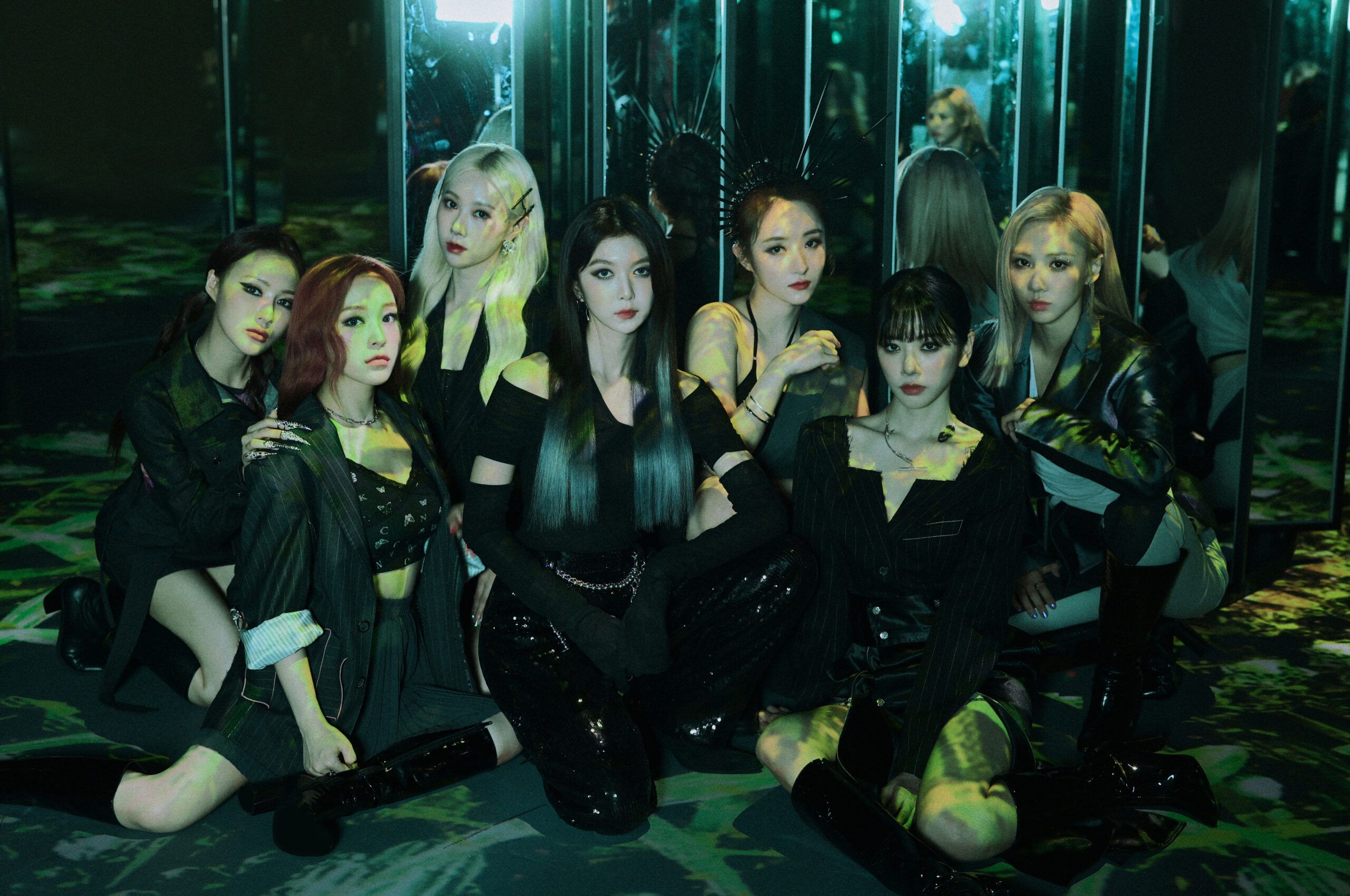 The video for BEcause it's so fun, and I love that it's taking inspiration from horror genres and horror films. Is that a genre that you like to sit in? Do you like horror?
JiU: I do enjoy the horror and thriller genre when it comes to movies. And for example, I've seen the Korean movies The Wailing (곡성), I Saw the Devil (악마를 보았다) and The Chaser (추격자), and I really enjoy those very thrilling moments where I have to watch and say "Oh no! Don't!". So these are the reasons why I really enjoy them.
SuA: I enjoy the horror genre as well. One of my cosplays was very famous – Pennywise from the movie IT. I very much enjoyed it and our fans really loved it. One of these days I would like to try to make our music video as horror and scary as possible, but the other members are concerned that they might not be able to film it because it's too scary.
Who's the biggest scaredy-cat out of all of you?
SuA: It would be Dami or Gahyeon. Gahyeon is even scared to watch dinosaur movies. So that is why she's one of the most scaredy-cats! And when it comes to Dami, she even has a difficult time just looking at scary pictures.
The song is about obsession. Is there anything that you're a little bit obsessed with? Random things you find yourself getting hooked on?
Yoohyeon: I'm obsessed with the past. I really like to look back at what had happened in the past. I don't know why, but I really do that a lot- reminiscing about the past and just looking back.
SuA: I'm really obsessed with getting redness [on my face]. Getting rosacea (blush). So I try to do facial packs once a day and make sure to take my vitamins and helpful supplementaries.
JiU: I'm really obsessed with dresses, and whenever I turn on my phone I just keep looking at these dresses, and I can't put it down. So I need to stop shopping!
Hard relate! Are there any other worlds or stories you'd like to explore in future comebacks?
Dami: I think it would be really fun if we had a concept where we can steal dreams, or be the stealer of dreams. Whether it be good or bad dreams, it would be really fun if we secretly just stole people's dreams.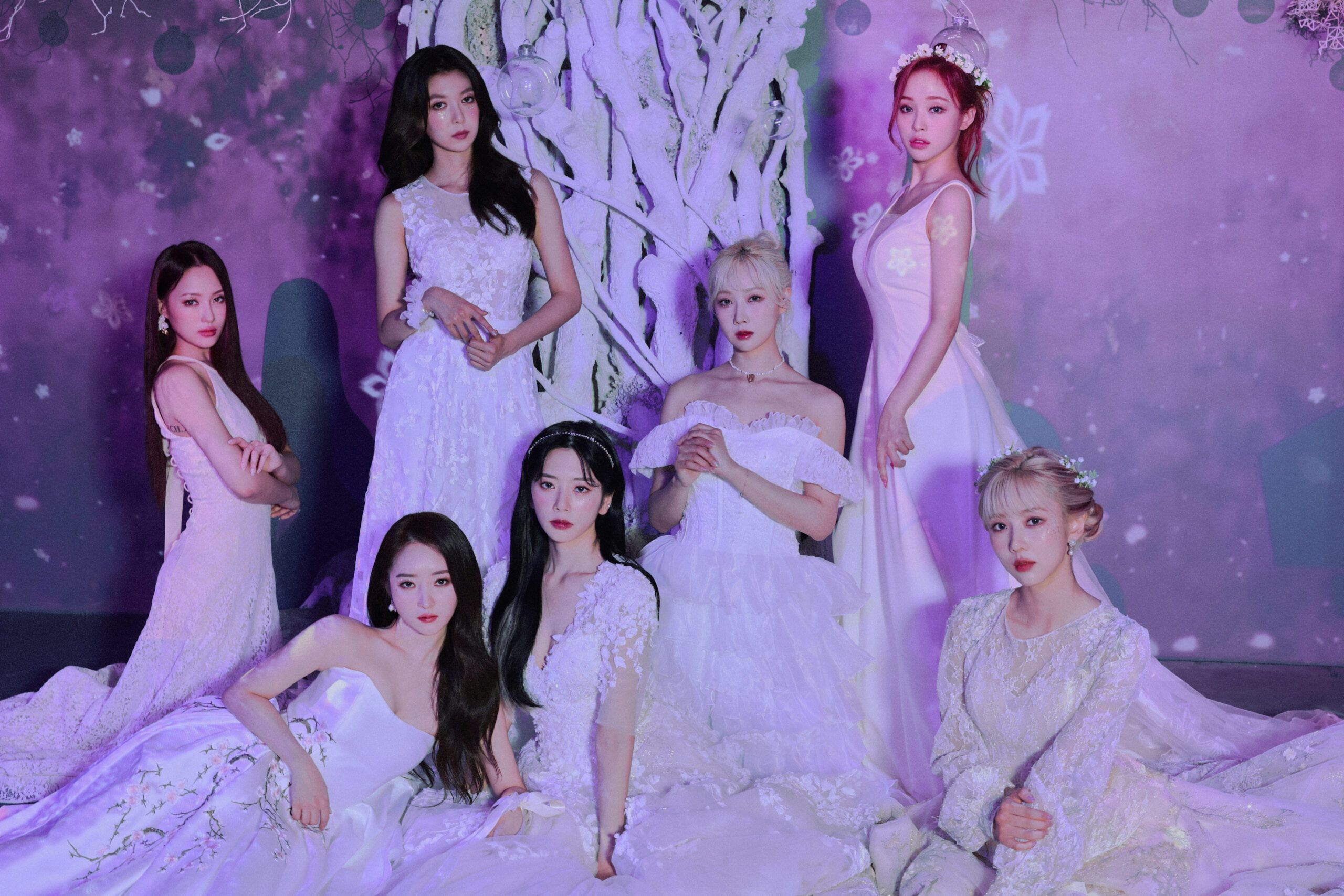 You were really early on in your career when you came and performed internationally. Is there anywhere that you really want to visit again, or want to visit for the first time?
Siyeon: I would like to say that wherever our Insomnia (their official fan group name) are, that is where we want to go- and we will go again to new places that we have never been to. We've never been to the northern part of Europe, so we would love to go there. That would be really cool.
Handong: We've visited many different places and have very good memories in all of them, but I would like to revisit my hometown together with my members. I think that would be very fun.
It's been a bit of a tough year where you haven't really been able to perform to fans, but also you've had to stay at home a lot more. How have you coped?
Gahyeon: For me personally, I've been watching a lot of videos online, and these videos included our performances from the past where the fans' voices are in the video as well. I reminisced by watching these videos and remembered "oh, we used to perform in front of all of our fans, and they supported us and cheered us on". Other than watching videos, I've been spending some time on self improvement so I can show a better side of me to our fans and the general public.
Did any of you pick up any new hobbies or work on anything else in that time?
SuA: I had a lot of things that I wanted to do originally, and I wanted to give a lot of gifts through this – so I spent some time picking up art, trying out boxing, trying out rock climbing. I admit I did many things, and it was really fun, but even in those times I spent a lot of time with my members so I never felt like I was alone or bored. I really had a good time. Oh – and cooking and cycling!
Finally – Is there anything that you're really excited for in the future? Any goals that you want to try and aim for?
JiU: Obviously ranking number one is a very great achievement and an important achievement, but I believe that Dreamcatcher's ultimate goal would be releasing great albums. You know how hard it is to release a great album, so we want to try our best not to disappoint and try to deliver the best Dreamcatcher that we can.
SuA: Step by step we will become a group that you can always look forward to.
Interview: Lucy Ford
Photography: DREAMCATCHER COMPANY
Dreamcatcher's EP Summer Holiday is out now.