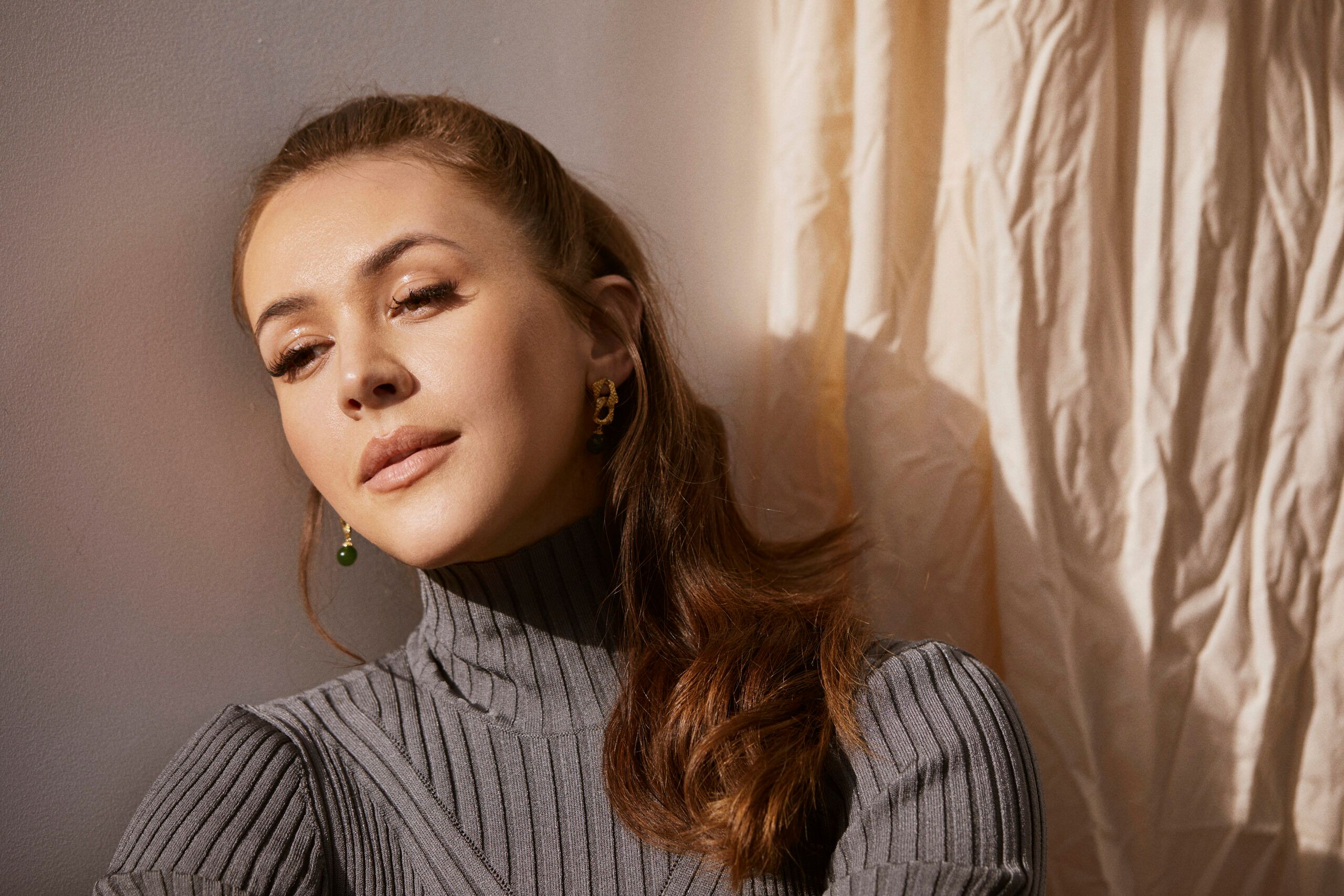 Eliza Butterworth
Actress Eliza Butterworth leans into every character — whether it's in The Last Kingdom, The North Water, or The Windsors: Endgame — with her whole heart.
Chatting with Eliza Butterworth is like speaking to a long lost friend. As quickly as she appears on Zoom, she's immediately complimenting an outfit, discussing her upcoming day, and giving me the best places to get a drink when in London. It's obvious that the same genuine and generous attitude that Eliza brings to her day-to-day correspondence that she brings to set (or to the stage). As a teen, Butterworth fell in love with theatre and pursued an education at the prestigious Royal Academy of Dramatic Art. Although her studies were focused on stage productions, Eliza found herself in front of the screen, booking her first role as Lady Aelswith in the much-loved Netflix action-drama "The Last Kingdom."
Viewers can catch Eliza next in The North Water, a show about a disgraced ex-army surgeon who joins a ship crew as a doctor as they head off on an expedition to the Arctic for a whaling mission. Starring opposite Colin Farrell and Jack O'Connell and directed by Andrew Haigh, the show is a masterclass in weaving themes of toxic masculinity and morality against a backdrop of the Arctic.
1883 Magazine's Kelsey Barnes chats with Eliza Butterworth about the final season of "The Last Kingdom," acting with Colin Farrell in "The North Water," jumping back to theatre in "The Windsors: Endgame," and more.
Your first acting credit was in 2015 — how would you say you've grown as an actress between now and then?
Oh my gosh, what a good question! I've grown hugely in terms of my knowledge of screen acting. When I originally got into acting it was because I loved theatre. I did a few plays when I was a teenager and then I got into a drama school that taught a lot about classical texts, like Shakespeare, and taught us amazing theatre acting techniques. For screen acting, I learned quite a bit on my first job! In my first screen role, I had no idea what I was doing; I just tried to apply similar techniques from theatre to the screen. It's a whole other medium; with theatre, your entire being needs to fill an auditorium and ensure your performance is carried throughout the theatre. With screen roles, you have to pare it down or back. You can't get away with not knowing what you're doing because the camera is so close. You have to know what your character's motive is and be able to translate that to the camera. It's been fun dancing between the two forms.
I've also learned so much by working with the most incredible actors, especially on The Last Kingdom. I would watch them day in, day out, and learn as much as I possibly could. Doing that, and working on other jobs, I've been able to become a lot more comfortable in front of the camera which has helped me feel like my instincts are a lot stronger and I don't criticize or double myself as much. I've been very lucky with Lady Aelswith [role in The Last Kingdom] because I know that character inside and out. I can make interesting choices with her because I know exactly what I would like her to be portrayed as. As a young actor, I know it's very lucky to be able to play the same character for so long.
You just touched on my next question! How does it feel to grow alongside your characters? I feel like there's so much beauty in that because as you grow and lean more into who you are, your character is doing the same.
You're right! I was 21 when I booked the job and now I'm 28. I've had seven years to work her out and she's grown so much. Every season there's another decade added to her story! We've just filmed the final season and I am now a grandmother with three grandchildren which, as a 28-year-old, is so funny. At my age, I'm really lucky to not just be playing someone my age but I'm able to play a transformational character. It's challenging for me to dive into someone's shoes at any age. I like that I can go somewhere super different and find new facets to a character.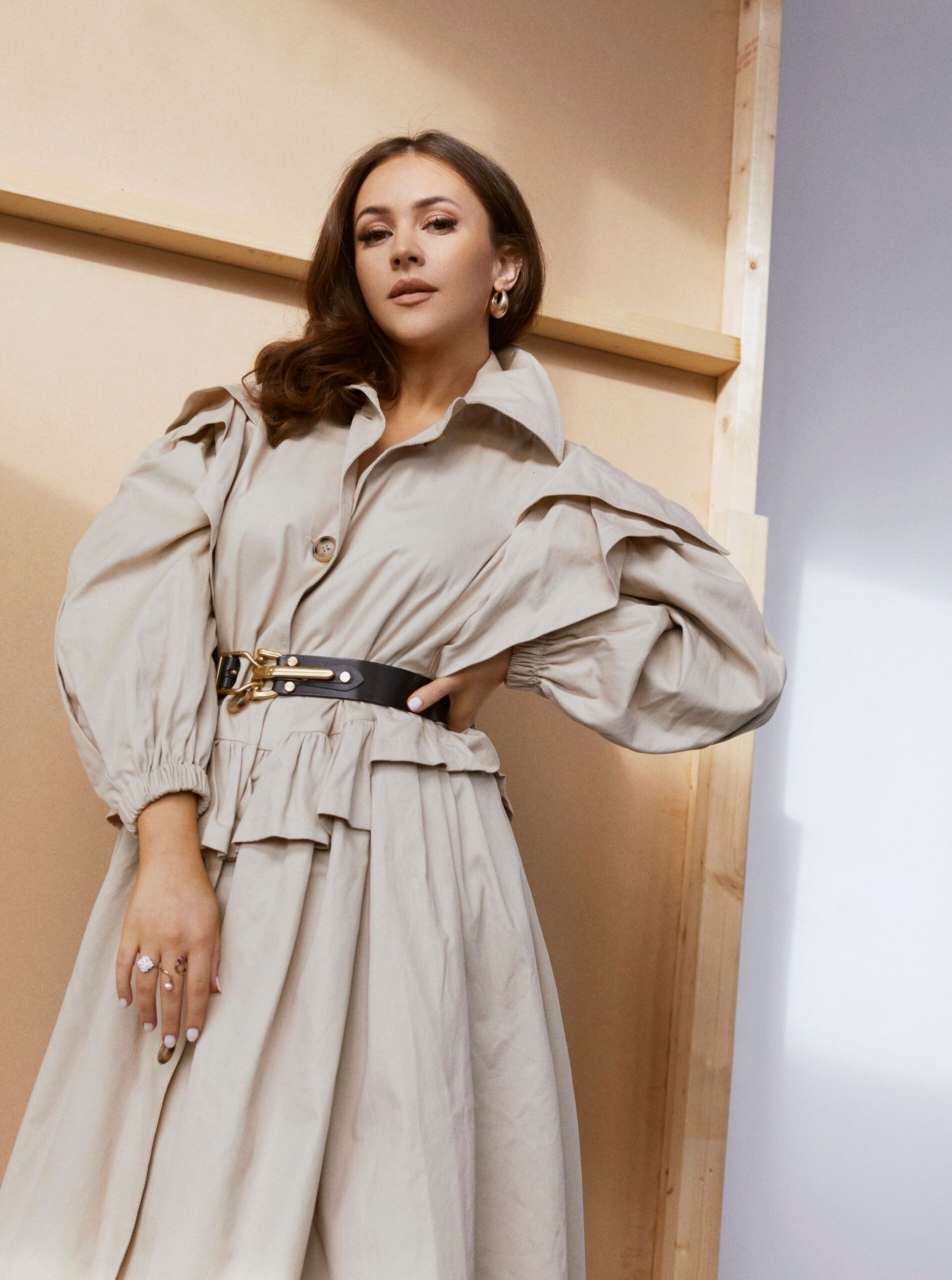 I loved the Instagram you posted with the ageing makeup and what it was like to see yourself like that for the first time.
It was so drastic! I remember in the first couple of seasons of the show I had this really weird hairstyle — they tied my hair to my chin and made me look as modest as possible which definitely worked! [Laughs] Seeing Lady Aelswith's transformation over the seasons has been fun to see because all of the female characters in The Last Kingdom have incredible layers and are fierce and wise. What I love about that is that it's just normal; all of the women are phenomenal and they just get on with their duties just like the men do. I've been really lucky to take the position of the wise, elderly, powerful regal character, which is awesome because I'm not like that at all!
I know you obviously can't say much, but how do you feel about returning for the final season and what can fans expect?
I will say there's as much drama as there is action. There's the classic battle scenes and there's a lot of love in the stories. I found this season extremely moving because it's such a character-driven season. The Last Kingdom is so special because people really invest in the character storylines and they care about where these characters go. In this season, there's a lot of power dynamics in play with the children and how they want different things. This season is all about family and all of the colours that makes up a family. It's this juxtaposition between love and loyalty with betrayal and heartbreak. It's a really beautiful ending to the series.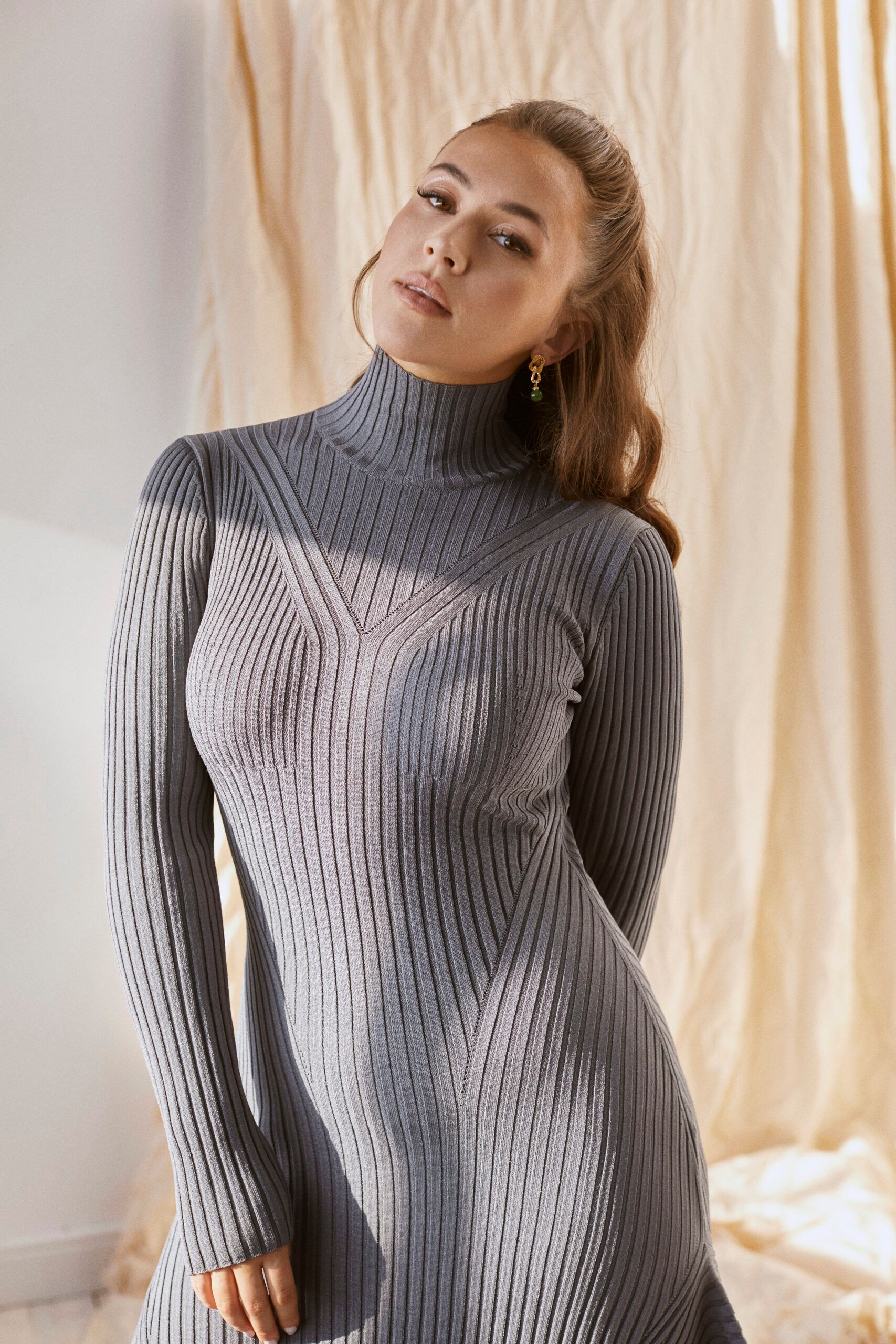 You're currently portraying Eugenie in The Windors: Endgame, which also marks your stage debut! I've read some reviews — everyone loves the play and says it's hilarious. How has it been making your stage debut?
I feel so honoured and grateful. This year I've been so lucky to not only film The Last Kingdom but also return to theatre, something I haven't done in 7 years. To take those skills that I had buried deep, deep, deep down from drama school and then apply them to a comedy. I've loved playing Lady Aelswith and the gravitas that comes with her, but it's been so fun to just play someone who is silly and such a contrast. In addition to that, it's so fun to see a live audience! With screen roles, you film them and wait for a year for them to come out and, even then, you don't always know the reaction from viewers. With theatre, you get that immediate reaction. After a year in our houses, it's wonderful to feel their presence.
Although it's very much a spoof, The Windsors: Endgame obviously is based on real people. When you're preparing for a role that's based in truth, is there any sort of preparation that you like to do?
What a good point! I'm playing Princess Eugenie in The Windsors and, obviously, you learn about the Royals when you grow up in the UK, but I didn't know much about the Yorks [Fergie and Prince Andrew]. I did historical research into the real facts of what was going on in the Royal family and what's going on today with the family in the media. What's great about The Windsors: Endgame is that it's so loosely based on any truth, it's such a ridiculous heightened version of anything we know about the Royals. Anyone who wants to come to see it, they would have to put everything they know about the Royals to the side and accept that it is a satire. It's silly and it pokes fun.
Viewers can catch you next on screen as Hester in The North Water! It's such an interesting show.
It really is! It's crazy. I wasn't involved in the trek to the arctic, but I know they were out there with the seals on ice in a big boat! I'm in a few episodes playing what I like to call "a lady of the night" [laughs]. What I loved the most was seeing Colin Farrell work. He's an absolute living legend and seeing how he completely transforms into every character he portrays. He's so generous and kind with his time. Although I've been doing this for 7 years, I still feel like there's so much to learn and watching Colin work is like being in school. Seeing how he approaches acting and his characters is the best thing.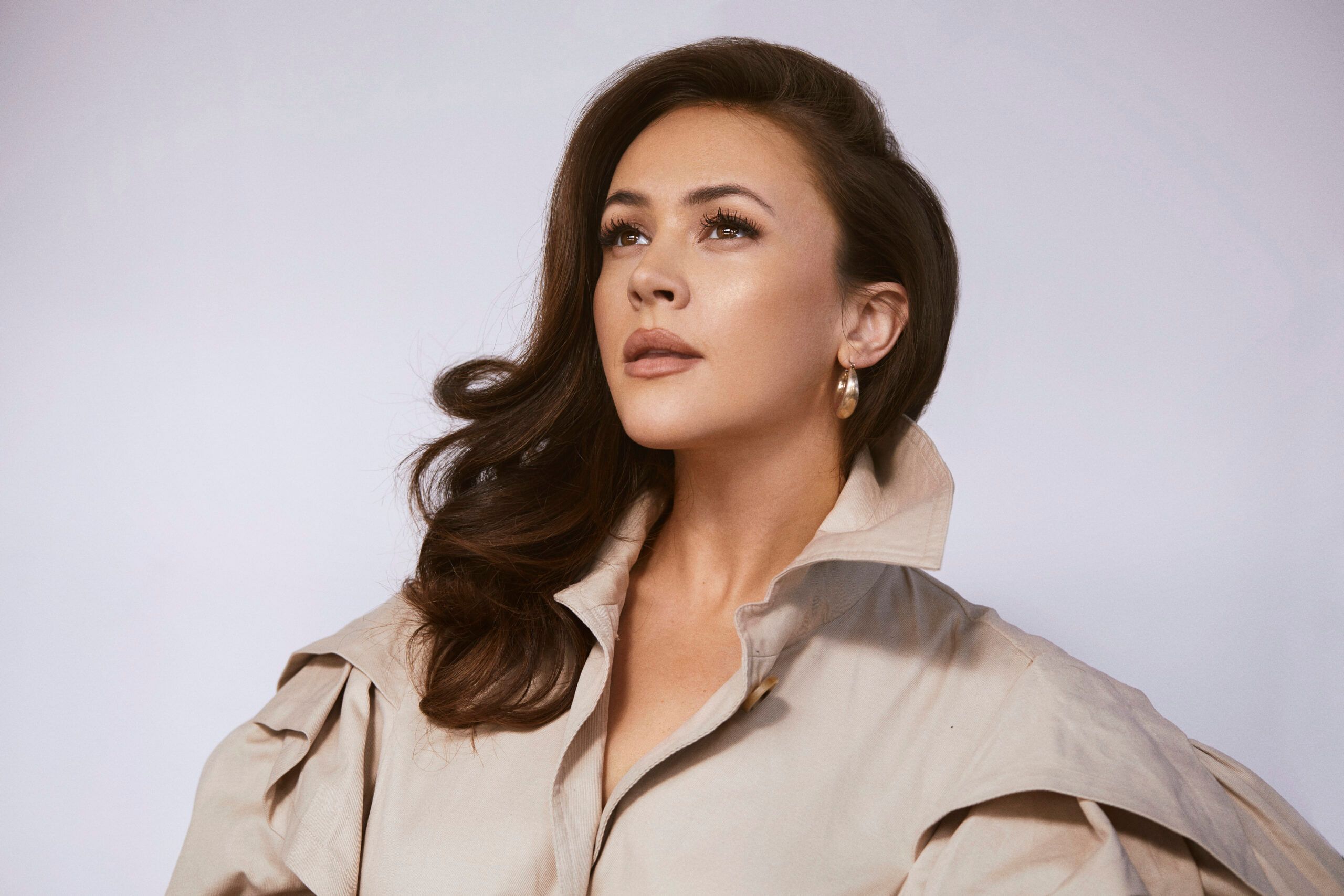 Lastly, I know it was your birthday recently so happy belated birthday! I'd love to if you could manifest one thing this year, what would it be?
Right now, I want to continue to stretch myself and learn completely different things to get out of my comfort zone. Since I did The Last Kingdom for so many years I ended up getting comfortable which is great, but I want to throw myself into something else — whether that's a different medium of acting or a character that's so unique and different. I'm just trying to be more open and accepting of exciting things despite getting scared easily. There's something to be found and learned by playing a variety of characters which is why I'm enjoying The Windsors: Endgame so much. It proves that you can throw yourself into something new and actually learn more about yourself through a character that's really silly.
The North Water is available now on AMC+ and BBC iPlayer.
Interview by Kelsey Barnes
Photography by David Reiss
Styling by Olga Timofejeva
Makeup by Jacinta Spencer
Hair by David Wadlow