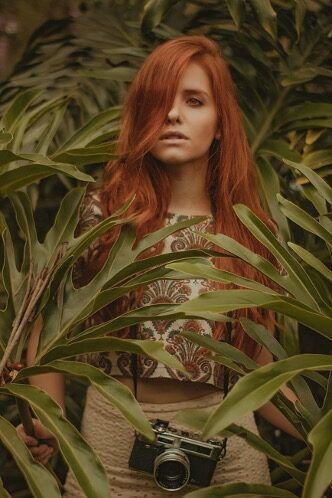 Fashion Advice To Help You Look Fantastic This Season
With the long summer days finally here, and lockdown restrictions relaxing, now's the time to start looking at your wardrobe.
Since we've all been inside, it seems only fair to treat yourself to a few key items, so you look on point this season. Doing this means whatever the event you're always prepared, which is the best way to be. So with a little careful planning, you could be all set until winter. If this sounds like something you're considering, here's some fashion advice to help you look fantastic this season.
Pastels
Nothing screams summer more than light, pastel colors. This season is the season of the pastel – think of colors typically found in an ice cream parlor. You know the kind: cool mink, baby blues, soft pinks – anything with a similar hue to these are winners. With these Kohls savings, you're able to purchase t-shirts, dresses, skirts, and light summer jackets, which are key items you should have in your wardrobe. Look after them well, and they will look great on you, regardless of the time of day. A summer jacket is ideal for going to an outdoor concert, whereas a dress would be good for any evening event.
Crop Tops
These versatile items of clothing can be used with a fitted trouser suit for that casual/smart affair. Alternatively, you could wear them with baggy trousers or a skirt, especially in this warmer weather. Crop tops with puffy sleeves are a great addition to evening wear. The best thing about this item is that they come in different styles: strapless, bandeau, straps, and sleeves, for instance. You can pick one that not only suits your body shape but add to it depending on the event you're going to.
Cut-Outs
These are one of this season's must-have trends, with cut-outs featuring in almost every style of clothing you can imagine. From Bydee swimwear costumes to trousers and tops – we guarantee you'll have seen a celebrity in a cut-out item of clothing. Whilst it looks great, you've got to be aware of the funky tan lines that this trend could cause, so if you've got a cut-out swimming costume to take on holiday, consider any night-time events you'll be attending that'll expose this, and possibly ruin your overall look, especially if it's a formal event.
Glitter Clothes
Who doesn't like a little sparkle, every now and then? Well, not just us, judging by glitter being included in our fashion advice for this summer. Glitter dresses, jumpsuits, and trousers are all ideal items of clothing to wear this season and can be paired with heels, trainers, or sandals, depending on where you'll be wearing them. Silver is always a great glitter choice, and will definitely keep you shining throughout the night.
Sheer Items
Again, another item many celebrities are seen wearing, whether at formal or informal events. Skirts, trousers, baggy tops, or maxi dresses over swimsuits, these items are great to give you that bit of reveal without overexposure. Sheer patterned tops are great to add that bit of extra pizazz to what would otherwise be a normal outfit.
Fishnet Items
If sheer material is not for you, but you're looking for something to show some layering, how about fishnet? Gone are the days of the tight fishnet pattern, as you're able to get looser, more casual designs that will look great over a dress, or swimsuit, for example. It will really set you apart, especially on a night out.
Wide-Legged Trousers
This classic staple item of clothing is always worth having in your wardrobe as they are flexible to suit any season and virtually any event. Wide-legged trousers look great with almost any kind of footwear, jackets, crop tops, sheet shirts. Plus, you can experiment with length, as you can get wide-legged trousers that are Capri in length. These will look great with a T-shirt, fitted jacket, and pumps or trainers, for that casual look. Alternatively, you could wear these with a puffed sleeve crop top and heels for a more jazzy affair.
Accessories
Aside from clothes, there are staple accessories you'll need this season, like sunglasses bags. Although there is often a trend about the style and shape of sunglasses, what we'd suggest is investing in a pair that suits your face shape and will stand the test of time through different summer seasons. Of course, you can get cheaper sunglasses if you want to stay on-trend, but for serious sun-time, you want a pair of glasses that will be uniformly chic and make you look amazing.
Summer is often a time for many of us to ditch the heavy dark leather bags we use on a daily basis, designed to protect our belongings from the harsh elements. With summer, you can venture into brighter colors, and ones you would use for a day out or holiday. This means you can have more fun with what you select. As with the glasses, we'd suggest opting for a key bag, in a neutral shade, so it'll go with everything. But this doesn't mean you can't buy a few cheaper ones of different sizes and in different colors to go with your summer clothes.
One other important item to remember is sunscreen. Make sure you have one always in your bag or car because you never know when you'll need it. Even use make-up that has SPF in it, so that your face is protected. Don't forget that even if you don't see the sun, the chances are that exposed areas of your skin will need protection. This is because we don't see many of the UV rays that we're regularly exposed to.
Fashion is forever changing, and keeping an eye on trends will help your clothing stay current. With the tips in this article, you've got a great starting point to develop your own individual style to truly stand apart from others, and yet still look fashionable. Enjoy this process because it'll be a technique that will stay with you through each season. You'll never know where inspiration will take you, but following current fashion advice is always a good beginning. Never forget that fashion is supposed to be fun and a way to express yourself, so you do you, and be proud of your creations.