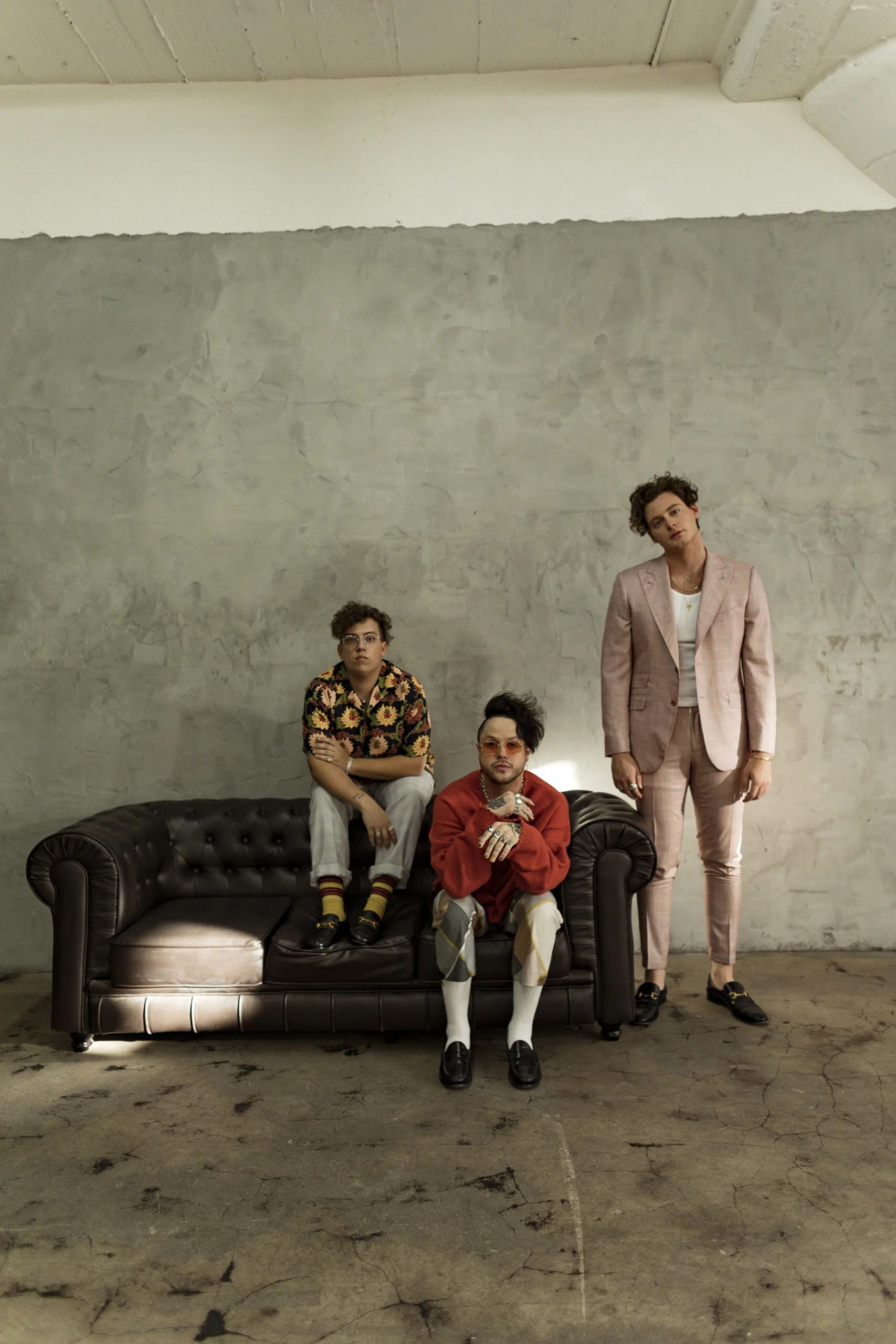 lovelytheband – conversations with myself about you – Track-by-Track
Sophomore albums are daunting as bands are terrified of the 'sophomore slump' but for lovelytheband's conversations with myself about you, it was a challenge they did more than succeed at.
After a hit debut album that completely took over both the alternative and pop charts, lovelytheband took time away to completely isolate themselves and be dedicated to making their second album a cohesive, creative, genre-pushing record. The band has perfected juxtaposing honest & heartbreaking lyrics against punchy pop melodies, making any sad song one you can have a sing-along to with your friends in the car.
Although fans are used to the band's confessional songwriting, conversations with myself about you is the most honest the band has ever been; 'i should be happy' touches on frontman Mitchy Collins' own mental health journey. It's songs like those that make fans of bands like lovelytheband stick around record after record.
Despite having to put their North American summer tour on hold, lovelytheband is still giving their fans something sweet this summer — a cameo in the Selena Gomez & David Henrie film This Is The Year and their brand new album. To mark the release of their latest record, the alt-pop trio penned an exclusive track-by-track for 1883 Magazine.
conversations with myself about you Track-by-Track
'conversations with myself about you'
For the opening of this record, we wanted to create a sense of tension at the beginning to really put the listener in the right headspace to hear these new songs.
'waste'
This song brought so many of our 80's dreams to life. It was the first time we ever used a saxophone and it turned out exactly how we wanted it.
[embedyt] https://www.youtube.com/watch?v=IukB5_u6tIU[/embedyt]
'buzz cut'
'buzz cut' is definitely one of our favorite tracks on the album. We wanted to create a song that felt good and reminded us of the alternative music from the early 2000s that we fell in love with.
[embedyt] https://www.youtube.com/watch?v=BvhD0gh9NcE[/embedyt]
'loneliness for love'
This was the first song we released off this album and was the 'no brainer' lead single for us. We truly feel that this song encompasses exactly what this new album is about.
[embedyt] https://www.youtube.com/watch?v=BnE2WHzhF1c[/embedyt]
'i hate myself'
'i hate myself' is about how despite the problems you face personally, you are still doing your best to love someone the best that you possibly can.
'idwgtyp'
Simply put, this is a song about a relationship that has gone bad and knowing that it is time to get out.
[embedyt] https://www.youtube.com/watch?v=oRexIEVX5KA[/embedyt]
'silly'
'silly' is about reflecting on a past relationship and hoping that they somehow are still missing you the way that you are missing them.  
'emo'
This is an honest song about a girl that just seems to want to ruin your life over and over again. The worst part is that you keep letting her.
'when you're lonely – interlude'
'when you're lonely' comes from the desire of wanting to be a feeling of home for a certain special person in your life, no matter the circumstances.  
'love somebody else'
This song was born out of a place of regret after a break-up and those unresolved and relentless feelings of 'Man, how am I ever going to fall in love again?' I think it's a song that everyone can relate to at some point in their lives.
'i should be happy'
Mitchy:  'i should be happy' is one of the most personal songs on the album and is really about my daily battle with depression. Even though I have all of my dreams coming true around me, it is still hard to be in a place of full happiness.  
'drive'
This song is about not wanting a night to end with a loved one and trying to keep the magic going for just a little bit longer. The song touches on knowing that once the night is over, you will both go back to your own lives.
'flowers – on my grave'
This one also touches on a break-up. It talks about letting go of someone you love so they can do their own thing and be happy but not wanting them to forget about you.
'your favorite one'
'your favorite one' is about a potential love but then sadly finding it eventually crumbling in front of you. You hope that it was not all for nothing, and that those feelings you thought were actually real and were reciprocated.
intro by Kelsey Barnes
featured photo credit Bianca Gerasia
Check out lovetheband's conversations with myself about you album below!