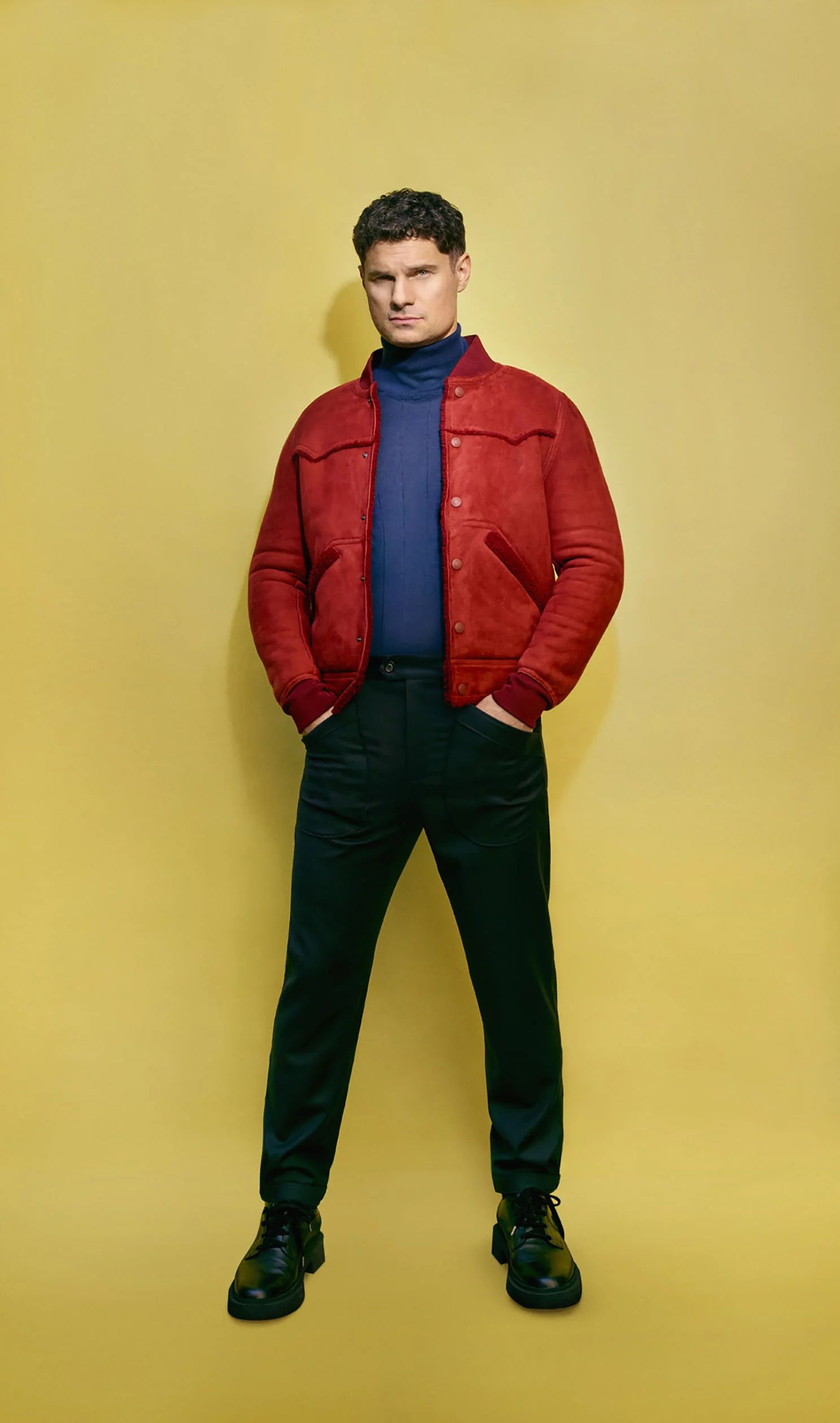 Flula Borg
Actor, comedian, and DJ Flula Borg isn't just a funny man, he's a creative that puts in the hard work.
Starting out as a YouTuber during the platform's early years back in 2007, the US-based German has gone viral numerous times and has over 90 million views on his videos. Yet Flula Borg has continually proven time and time again that he's not just a one-dimensional funny man. His comedic YouTube channel may have been the catalyst which sparked his career but it is his hardworking ethos which has landed him roles through the TV, film, voiceover industries. Previously, Borg has appeared on TBS's Conan, HBO's Curb Your Enthusiasm, and acted in films such as Pitch Perfect 2, Alvin and the Chipmunks: The Road Chip, and the Slamdance-award-winning, Buddymoon, to name a few. He's also lent his voice to Disney's Ralph Breaks The Internet, as well as other projects.
Now, Borg can claim the title of 'supervillain' as he plays the role of 'Javelin' in James Gunn's highly anticipated DC film, The Suicide Squad. A project which saw the actor bulk up for his role as the german Olympian turned villain. To celebrate the blockbuster releasing in the UK today, 1883's Cameron Poole spoke to Flula Borg about filming The Suicide Squad, YouTube, and his music.
Hi Flula, you play the supervillain 'Javelin' in the highly anticipated new film, The Suicide Squad. How did you first find out about the role and can you tell us a bit about the audition process, it's such a big film, did you have much competition for the role?
I think they love mystery [the team behind the film], when I say 'mystery loves company', I didn't know anything about who else. Maybe when they were auditioning for the role it could have just been between me and Angela Merkel. They kept it very secret. I didn't even audition for 'Javelin', Cameron, I auditioned for a character they called 'Hammer' or maybe some other like form of utensil. So it was it was all very vague, the script was the same as what we shot but the names of the characters were very different. so I didn't know if this film was a Thelma & Louise reboot or it could be Star Trek: Deep Space 10. I wasn't certain and I loved it because I like when I know nothing about the film, that's when I'm at my best. So tell me nothing, keep all the details out.
We need to commend your dedication to the role because you've gotten absolutely ripped for it. For anyone who doesn't know about your character yet, 'Javelin' is a German olympic athlete who then becomes a criminal for unknown reasons, so you had to really train like an athlete for months. Tell us about the workout process…
As soon as I received the word that this was not a Thelma and Louse reboot, I immediately began to train hard by hiring all of the professionals. I'm an idiot, as you already have learned Cameron in just these three minutes. So one thing I definitely needed to do was train with a professional fitness instructor. Paolo Mascitti is a trainer who trains everyone from the show Lucifer, he works with Tom Ellis who plays Lucifer in the show, and Paolo works with loads of other people and he's made them all look extremely sassy. 
I need all of the help that I can get, so between Paolo and my dad's friendly genetics, this is what allowed me to develop certain bulges in all the correct and incorrect places. I also hired some people to help me learn about bow staffs and and swinging things and punching and trying to look super tough. I watched lots of Hans Gruber scenes from Die Hard to help as well.
And Die Hard is your favourite film!
Of all time.
Film director, James Gunn, is truly phenomenal at what he does. How did you find working with him in a professional capacity, as well as your co-stars? The cast included the likes of Margot Robbie, John Cena (I'm surprised you could see him actually), Idris Elba to name a few. The Suicide Squad is a big team…
Well for me, I felt like I had just been on an ayahuasca drug trip, Cameron.  I've returned from it and I cannot believe any of these things have really happened to me. And when something is so great, it is difficult to process. I think both terrible things and great things are difficult for brains to process/believe. It was such a great thing to work the cast and crew, you see all these people on film screens and on the telly. So then to realise that they're just normal human beings who also need bathroom breaks and enjoy honey poppy seed muffins. So it was very nice to see how normal and down to earth they are.
To work with James….people always toss the word 'genius' around but this is a real thing for him. You can just see why he's a genius by the way he thinks and makes things. He's like Phil Jackson. I don't know if you know basketball but if you don't Cameron, Phil Jackson coached The Chicago Bulls and yes he had a lot of valuable players like Jordan and Pippen but he also just knew how to bring out the best in them. Phil was like 'hey, dude, do your thing, this is what you are good at. I will go away and have my ice cream snack while you dunk on karl malone.' This is what I like about James, he selected people and let those people be very good versions of what he had already envisioned them to be.
You've also appeared in other films like Pitch Perfect 2, done voice acting for Ralph Breaks the Internet, Trolls: World Tour, Archer, and done tv work for shows such as Curb Your Enthusiasm and lots more. Is there any advice you would give your younger self when it comes navigating the TV and film industry?
No advice really, I can tell you this because this has all happened and it's all far beyond my wildest dreams. It's like when in baseball: I'm learning about baseball, I don't know if they have it in other sports, but they have a man who's pitching and he's normally not very good, and people are like 'look, he's fine. Just let it go. Don't talk about his pitching, don't make any adjustments,  just let him keep doing his thing.' So in my mind, I feel like I'm getting away with lots of different things in my career, so I'm just making sure nobody realises that this should not be happening. These are all giant mistakes.
But I would say seriously in the real world my advice to my younger self would be Cameron, just to enjoy it all, which I am. Don't take any notes is what I would say and enjoy it. I'm very grateful and very excited about all of this.
Thanks for sharing and I'm sure none of your career is by accident, hype yourself up.
Who knows man, I'm just happy to be here!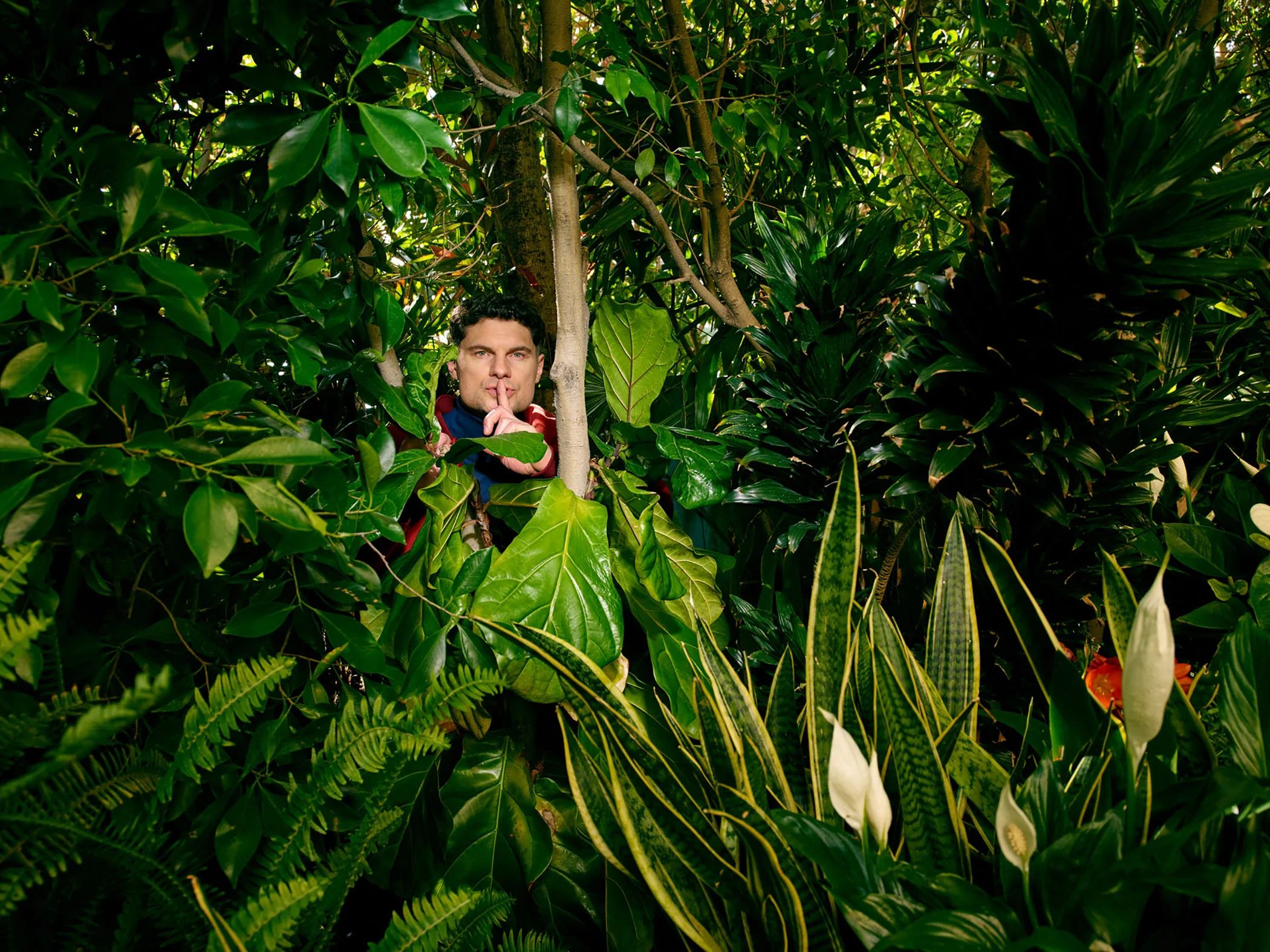 American Late night talk show host Conan O'Brien ended his popular TBS 'Conan' show at the end of June after eleven seasons. Having appeared on the show numerous times and being friends with Conan, how did you feel when that show came to an end? And what did you enjoy most about being on the show?
Meeting Conan, becoming friends with him and the fact he translated my stupidity several times on the show, which is very fun, has changed my career. For this show to be over… he's like that photo of a small monkey and then another monkey which is taller and then a monkey with a briefcase and then it's like Al Gore or something. It's just evolution and Conan's next step, I don't know what it is, who knows what he will do, he might become an architect, but whatever it is, it will be very great.
You can feel it, you can tell that this man has done so much work, It's time for something new and exciting for him and I think this is the perfect opportunity for him. Many people are like 'oh man, it's so sad he's gone.' He's not going anywhere. This man is going to make very many new dope things and I'm so excited to see what those are and I plan to duct tape myself to his legs so that I may join wherever he goes.
Obviously YouTube is another thing we need to talk about as you've been active on your channel since 2007 and gone viral so many times. I would argue you got into YouTube at the perfect time because it was just starting out and it was before the website got tainted in a way, as YouTube has made it so hard for new creatives to start out on the platform.
Yeah, It's kind of tainted now!
It must be hard to constantly keep your content fresh when you have such a high output right?
I mean, okay, yes, absolutely. I will tell you now that I agree with you, when I was starting out YouTube was not what it is now. No one was screaming 'subscribe and smash the like button' and every thumbnail is a weird like very close-up of a face and everything is all caps. This was a different time and for me, Cameron, it was just a way to be creative and also to hopefully let Hollywood see some things and so this was really what my goal was. But yes, your second question, I am only one human man so I'm not making so many things on YouTube now because I'm just so very split. It's just difficult, I'm like a joshua tree with all of these splinters, before I was just like a single blade of grass and my YouTube channel is very fun. 
So I would love to make more content but you also don't want to upload the doodies. I'm trying to make a balance of this, I would love to upload more things, but yes, to answer your question of generating content….now, I'm not a YouTuber, like all these new YouTubers, and these people are just cranking it, it's like the Model T Ford plant and what you find is that if they don't have lots of people around, they just start to burn out, because it's not possible to keep just putting content out all the time. You just cannot keep doing it, it's not a natural way to be a homo sapien I think.
You're right, it must be so hard to keep putting out content and you would burn out unless you have a team around you. But to restore your faith in YouTube, there are still great pieces of content made by genuine and nice people, not fake people who are so formulaic and bland. There is a YouTuber I follow called 'Rate My Takeway'. He's this large northern bloke called Danny and he seems so lovely and he goes to takeaways around the country and then orders some food. 
He then gets out his own table and chair to sit down in front of the takeaway and he reviews the food. Danny doesn't give a fuck and I love it! Most people would be too socially anxious to do what he does but it's amazing content and he is so genuine! Very British but quite funny to watch as well.
I am so going to check that out, It's called Rate My Takeaway?
Yeah!
That is mental. But this guy is a prime example of why YouTube and the internet should exist, it's for these things. I wish it wasn't always about posting about yourself but I'm guilty of doing this too because I would love to work more. So, you see all of my thirsty photos on the gram, all of those are just of me, it's like someone realised I should be the next Dolph Lundgren. I miss the old innocent time on the internet of just genuine content and to bring it back to what you said, I feel very lucky to be part of that kind of early YouTube movement. Some might say it is weird but I love it. It's weird and great. I will look Rate My takeaway after we're finished.
As a testament to your talent and career so far, you've worked with so many big personalities on so many different projects. This is a hard question, not including The Suicide Squad cast/crew, can you name five people who you've loved working with in the past?
Conan, for sure. I mean it's a very long list. l feel like I need to start with Conan because it's just been a wonderful experience to work with him. I mean, Larry David, another great comedian, I mean these are just people that you stare at and can't believe they're just so wonderful and talented. Oh man, I mean, everyone in Pitch Perfect 2, Rebel Wilson, Anna Kendrick, Elizabeth Banks – just to work with her, I mean we didn't have scenes together, Elizabeth was directing the film but that was amazing.
David Giuntoli, who is one of my most old friends, we did a movie called Buddymoon together and Alex Simmons, who directed it, those two are like my oldest OGs. And so that's where everything was beginning for me. So, this list is too long,and I know I've exceeded my five. I reserve my right to change my mind in two minutes but this is my current top seven.
Music is something you've always been passionate about and you've been a DJ since you career started, I think it's fair to say that there is a comedic streak to your tracks on Spotify for example with your track "Sean Connery". I enjoyed it, I laughed.
But take another successful YouTuber like yourself, George Miller, who was known as Filthy Frank, he has totally left that comedy aspect of his career behind and focused on putting out serious music under the name Joji, to much acclaim. Could we ever see you put out music which might be considered more serious?
I think serious and good are two different things. Lots of music is very funny. Even from serious artists. I mean, Kanye West has a song that says "Scoop-diddy-whoop Whoop-di-scoop-di-poop". I mean, many of the things that are in rap songs that I love, I very much love rap, is very funny. I would argue OutKast are brilliant but also wonderfully silly. Missy Elliott has some goofy shit happening in some of her music and it is a joke. So my argument would be I think good and funny are not exclusive, at all. But I think how things sound is objective. Like, it's either good music or it's shit. And so my goal, I guess, Cameron, would be make dope stuff but never take myself serious in any way. "Sean Connery" is totally fun but it does slap.
The song does slap haha. I may not have worded that question well!
No, It's a fair question because of your parallel with Filthy Frank, you know. I am just wired in a certain way, I will make dope stuff but it may be funny, it may not be. But most of the time I like when things are confusing, so if you're not sure, that's perfect. That's what I love.
That makes sense. At the moment, you're focusing on your comedy roles, TV & film career and VoiceOver work but do you think you try and do more music in the future?
To give you a different answer to this question, In general, I'm excited to do non-comedic roles. I'm excited to do things that are not just in this space, you know. I think that's what's very fun about now. For me, I think I have some possibilities to do other things. When we first met digitally, whenever you first saw a video of mine, maybe it was yesterday, but when you saw those old pieces of my content, that guy was probably not going to be a supervillain in a DC film. So this is like a wonderful new idea and concept for me, so I'm always excited to try new things, and that's what I'm excited about.
Yeah of course, rightly so. I'm not trying to like pigeonhole or anything because you can be multifaceted and do so many different things within different areas. It doesn't have to just be comedy or whatever, it really can be anything.
Well but Cameron, not everyone thinks this. You have to like push against what people are thinking about you, so this isn't you saying this to me, this is very normal because Hollywood enjoys knowing what you are and then they can place you into the spots that they want and pigeonhole/label you, which can be very fun at times. But take the shirt you are wearing right now, you love this shirt but after ten days it's time for a new shirt, you know. Maybe, maybe not, your shirt is deliciously comfortable and I won't judge you, but for me, I'm excited to try some new things.
Definitely. Hollywood wants some actors to say 'in their lane' but take the actor Jonah Hill for example, he started out as the token fat guy/comedic actor that was in SuperBad but he's proven time and time again that he has a huge range and can do so much more with serious roles and whatever else. I think that's great for you and even from just chatting now you can see you're just excited for any opportunity that comes your way and whatever it is, you'll give it 100%. And I think that trait/quality is needed more because there's a lot of people who will have all these opportunities handed to them, whether they deserve it or not, I don't know, but they get the opportunities and just don't give a fuck at all or don't work for the career opportunities. I appreciate that you're a hard worker. We love having a good work ethic!
Oh man, dude, me too, I love it. That's my wiring and I feel very strange if I'm not sweaty, in a totally appropriate hard working way, yes.
Can you please share what your personal highlights were from filming The Suicide Squad? And what is the funniest story you have from your time working on the film?
I will tell you, Cameron, I blackout. I blackout after or during something that I'm shooting  and then I forget everything. We had one very fun scene in an aeroplane kind of device. And I remember it being very fun because I just forgot everything I was supposed to say and I began to do a very strange speech about bowel movements and no one yelled cut. So the whole thing just went for several minutes and it went into very deep details. And I then asked James Gunn how it was afterwards and he said, "We will never use any of this, but it was great." Haha, It was fun.
I love the spontaneousness of it, you never know, when the film comes out on DVD or Blu-ray in the future, the scene might be included in the bloopers section. Alternatively, like the Zack Snyder Justice League cut, we should campaign for the Flula Borg bowl movements cut of The Suicide Squad.
Yes! The BM edition, we will do that haha.
Finally, does the 'third sexiest north Bavarian male' have any exciting future plans that you he share with us?
I think this man plans to try and increase his sexiness, which has been helped by Smashbox cosmetics, who has created a makeup line and included 'Javelin' in it which is very wonderful. It helps to maintain the bronze medalist of sexy in North Bavaria. And I know he plans to release more dope music, and whether it's funny or not we will find out, who knows, hopefully it's good. And more voice work which I'm very excited about.
Look, my goal is: make me the Jean-Claude Van Damme/Dalph Lundgren of Hollywood, it's time. We have The Rock he speaks perfect english, everyone just speaks perfect english and they're all very ripped, now we need a man who barely understands english, let me become your partner, that's all I need.
It's what Hollywood has been screaming out for, thanks for your time Flula!
Man, what a wonderful time, thanks for letting me speak to you!
The Suicide Squad is out now in the UK and releases August 6th for the rest of the world. Pre-order tickets now. Follow Flula Borg @flula
Interview by Cameron Poole
Photoraphy by Art Streiber/Warner Bros