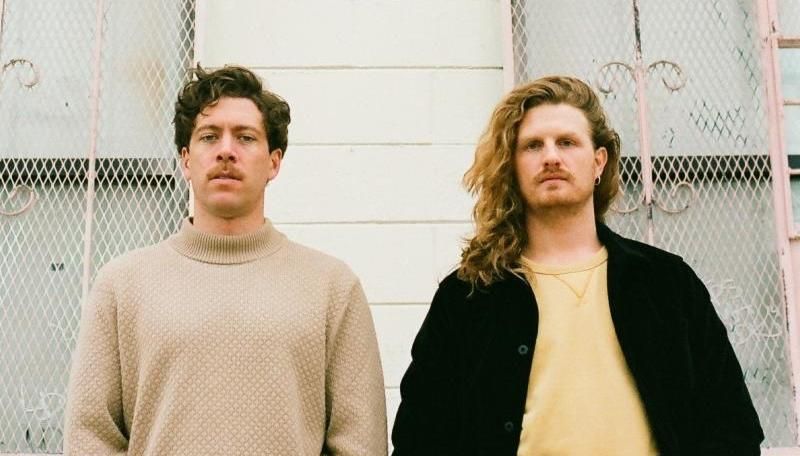 FRENSHIP
You probably haven't heard of many bands leaving their major record label before releasing an album. FRENSHIP, a duo from California, is a band who did just that. After releasing the 2016 global hit Capsize, they signed with Columbia.
After feeling like they weren't able to create the album they wanted to make and not wanting to subject themselves to recording and releasing music that wasn't exactly what they liked, they came to an agreement: they would give up the rights of Capsize in order to get out of their contract.

Luckily for us they found a new home with Counter Records and just recently released their debut album, Vacation. It's an album that focuses on the pursuit of adventure; full of upbeat melodies and lyrics about searching for everything and anything, Vacation sounds exactly like the soundtrack to your summer.

While in the middle of rehearsing for their upcoming tour, Brett and James (formally known as FRENSHIP) had a chat with 1883 about their career trajectory, the demise of their relationship with their major label, and how their sound has changed since Capsize.

Meet the band who broke ties with their major record label to create the exact album they wanted to make—it may inspire you to take control and have more creative freedom with your own projects, too.

How did you two meet and become a band?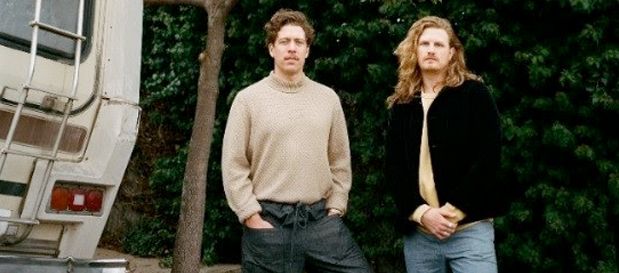 Brett Hite: Well, let me tell you how we met! After we graduated it was a dark time in the world; there were no jobs available at all. We decided we want to play music, even though we weren't very good at it. But long story short: we moved to L.A. to try to pursue music, we didn't know each other when we moved or anything. Those original pursuits were not paying off so we needed jobs and we both ended up working at the same Lululemon. We were just homies at first, just doing whatever homies do, and then after awhile we decided to try to make a song together. We did, and the reaction was positive, so we stuck with it and we're still doing it.

For the readers who haven't heard your music before, how would you describe your sound?
James Sunderland: I would say our music is courageous and brave! It's nostalgic, reminds me of bands we listened to when we were growing up. There is a little 80s in there in terms of sounds; we both love a good 80s ballad that has us yelling at the top of our lungs. We both grew up on hip-hop, so there is a bit of that in there, too. I come from a dance-electronic background so there is a bunch of electronic stuff in there. Some weird hybrid of all of that! Eclectic thoughtful pop!

Your debut album was just released and it features some great collaborations with Dan Smith from Bastille and Yoke Lore. What are some other dream collaborations?
Brett: Our band name is FRENSHIP so we tend to get along and play well with others! I'm a huge fan of Bon Iver, James is a huge fan of The 1975!

James: I don't want to collaborate with them though—that would ruin it for me! I'd say Coldplay, definitely Chris Martin,

Your 2016 song, "Capsize", was a smash. How would you say your sound has changed in the three years since then?
James: It's changed a little.
Brett: I think, with that song, we felt there was more of a story to tell. We tried to pursue the anti-hit; obviously we try to write catchy things that can be enjoyable for a listener, but we were able to experiment of more of a band-sound with this album. We pride ourselves with our live shows so we wanted that to come across more in our album.

James: Sonically, Capsize was more of a outlier in itself; our sound is probably always different than that song.

At the beginning of 2019, you announced you left your major record label due to feeling uninspired and stunted creatively. I read in another interview that you essentially traded the rights of Capsize to get out of your deal. How did you come to that tough decision?
James: It wasn't taken lightly, it was decided over a long period of time. We obviously had a big song with Columbia. We tried to make it work for a while but we were met with barrier after barrier, we couldn't really move forward. We didn't have another major global smash while we were there. I think they were taking us in a direction where we would be putting out hits and that's not what we wanted to do. We were trying to build a 20 to 30 year career here, so that type of environment wasn't conducive to that. It fell apart over the course of a year, we got out of it and gave up Capsize.
Were you able to be more creative, either with your sound or your writing, after leaving your major label?
Brett: Definitely. Our new label has been a total 180 degree difference, it's been the complete opposite experience. I've never heard an A&R say "Try to be more weird!" and that's kinda what it's been like with Counter Records; they are always pushing us to take the music a bit more further in a positive way. Our vision is aligned with what they hope for us.
What would you say to other musicians who feel stifled creatively?
James: If it's working, cool! Our scenario where we just didn't feel supported, but if you do and there is an upward trajectory then that's great, keep it going. Know there is a world outside of the major record label system that's a little easier to navigate. You can own your own stuff and make money off of streaming!
Lastly, what are each of your favourite songs from your new album?
Brett: I'd say the one most precious to me is Run To You; I don't often write about my girlfriend or talk about that much or pull from that experience, but it felt really right to write about it.
James: For me, it's probably the ones about my fiance—Remind You or Get Out My Way. But now we're both kinda hyped on the song Anywhere But Here. It's one of the last songs on the album and it's going to feel really good playing it live.

Stream Vacation and check out FRENSHIP on tour in Canada and the U.S. this May.
For more information about FRENSHIP: https://www.wearefrenship.com/
Interview by Kelsey Barnes