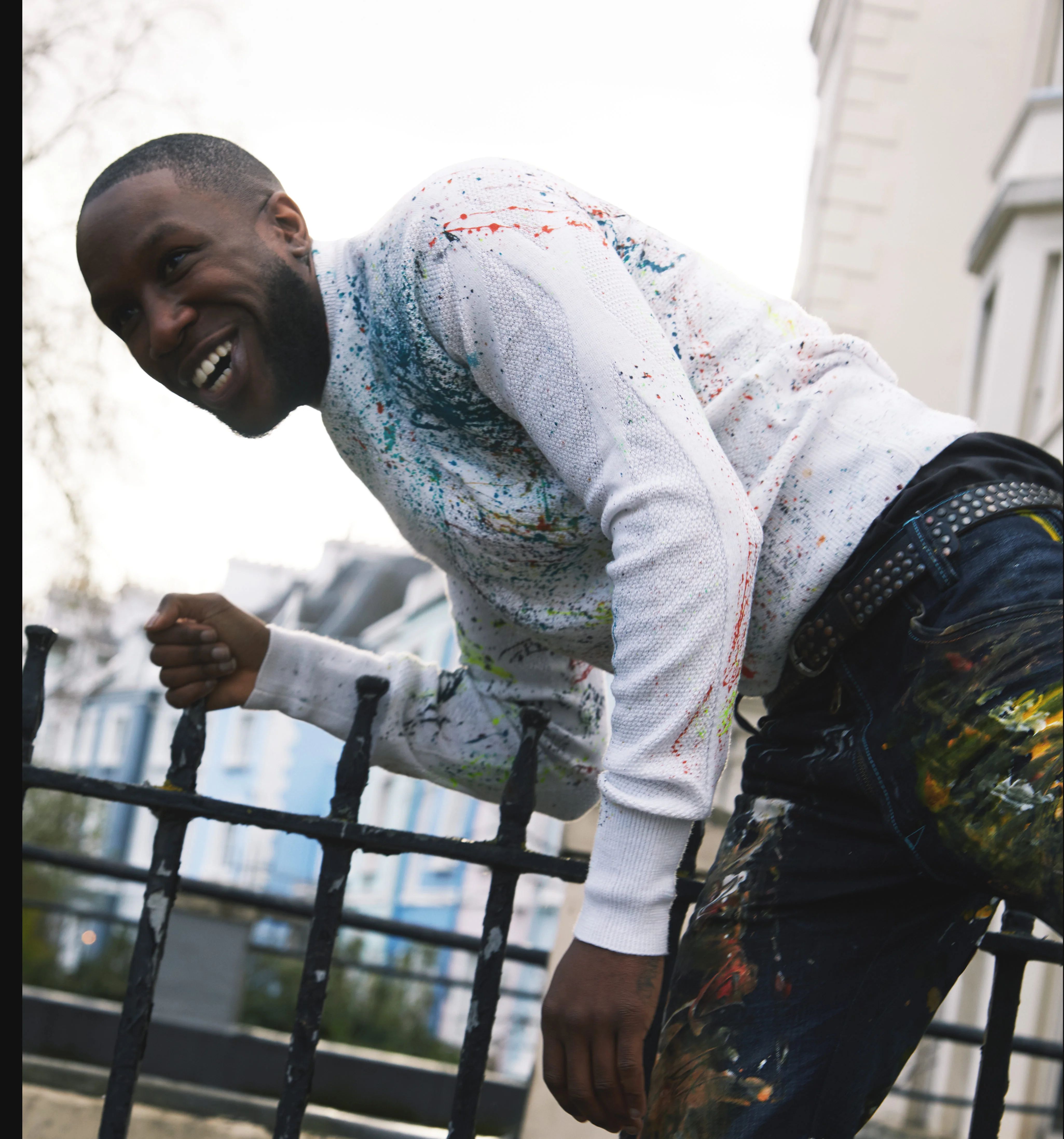 BenjiFlow
Meet BenjiFlow, born-and-raised in North London. Growing up in a musical household with Jamaican parents, the singer has been exposed to music from a rather young age already and started playing the piano when he was only seven years old – his Dad then encouraged him to play in church.
Swiftly after he began to learn how to play even more instruments, including the bass guitar, drums and electric/acoustic guitar, shaping him into a multi-talented musician. His experiences of playing a huge range of instruments helped him enormously, not only with his artistry as singer but also as a producer – his production credits go towards songs for the likes of Wretch 32, Avelino and Sipprell, among other.
Just last year he debuted his first official single release with 'Deep End', a stunning song that is heavily inspired by African culture and rhythm and showcases his unbelievable talent. Now, he has finally unveiled a brand new single 'Can't Lose' – produced and written by himself and its video directed by Benedict Cohen, again demonstrating his astounding craft of creating a unique production and penning emotive lyrics. With a performance slot at Croydon's highly anticipated, star-studded The Ends Festival next week as well, BenjiFlow is slowly but surely securing his spot in dominating the upcoming summer season.

Not too long ago we had a chat with the artist, and spoke about all things music.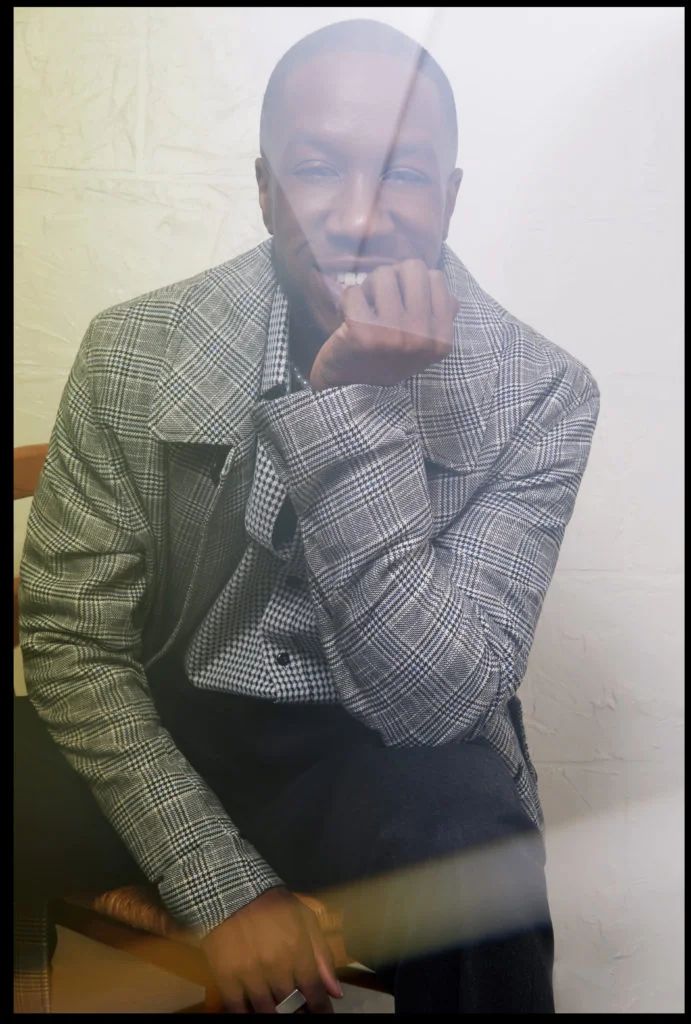 Jacket: Nico Didonna
Tuxedo Shirt: Francesca Marotta Menswear
Selection of Rings: Linnie Mclarty
"I call myself a failed producer, because everything I did didn't work as much as it did for myself. Which is quite crazy. I've produced for one of Avelino's first releases for example, but my own stuff has taken me to more heights.", he says.
You can't call yourself a failed producer with that many achievements and producing for others. When did you start getting into production?
I always wanted to be like Pharrell and Kanye. It kind of makes sense now, though, when you look at it. When I was younger, there were what I'm doing now – producing for others and having their own songs. I always knew I wanted to do music.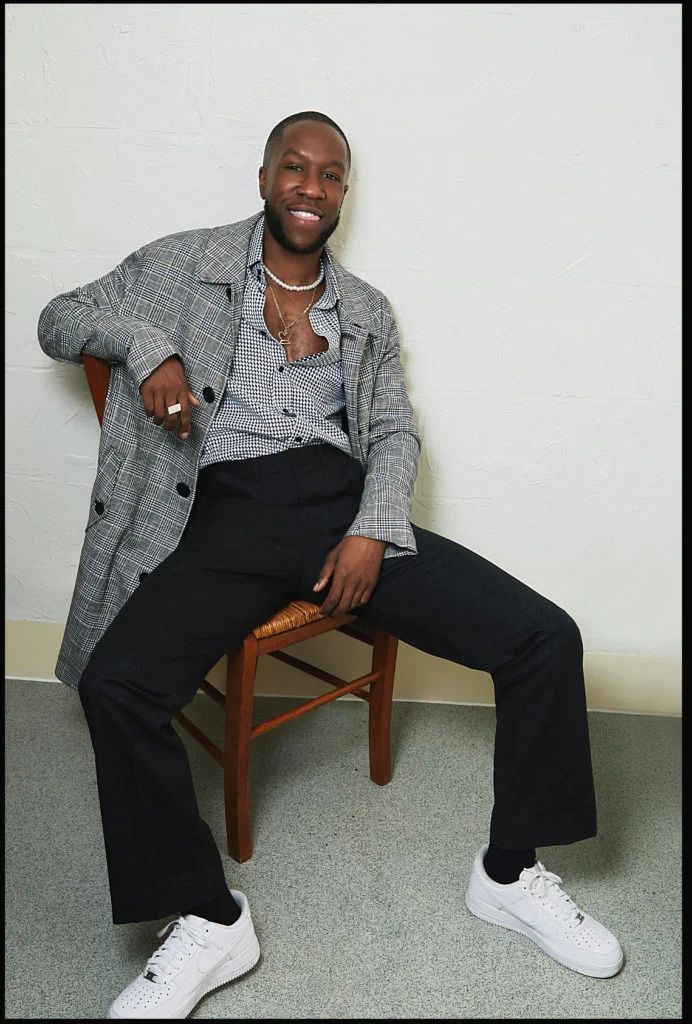 Shirt: Malan Breton
Trousers: 1×1 Studio
Petri Coat: Frenn
Ring: Linnie Mclarty
Sneakers: Nike

So when did you start singing then?
You know what's funny, my family were always singing. My Dad sings, he's got an album now. He used to be popular in his scene, and he used to sing with a lot of musicians from the UK. My auntie was singing and involved with a record label as well, my cousin does too…
You were pretty much born into it then.
Yeah, they all sing or play. I didn't have another choice! My cousins are four but they sing amazing and they don't even realise it. I wasn't as good as the rest of them, I picked up the instruments first.
It's incredible how many instruments you can play, you even played piano at church, right?
My Dad told me that the pianist at his church didn't show up. I knew how to play classically but I stopped because I wanted to be an MC, haha. Playing piano by ear is obviously so much different so my Dad told me I better learn it, ten minutes before. So that was tough, from then on he made me play every week though! My family came to church as well, it was tough. I wasn't very good but now they smile when I play. I'm now trying to pick up the saxophone and trumpet as well.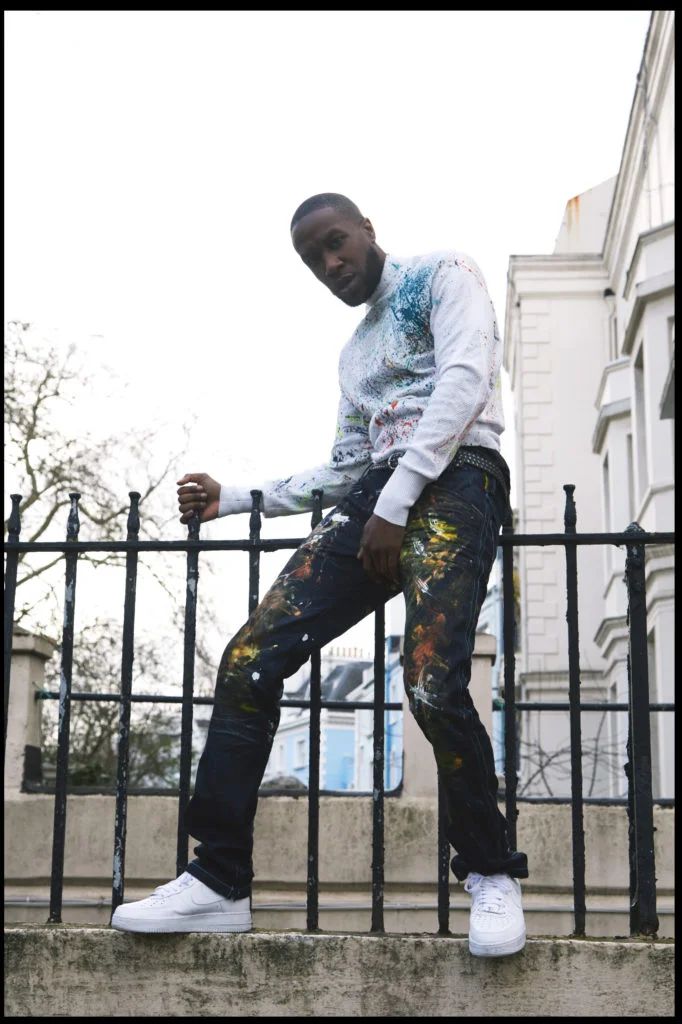 Jumper and Denims: Nico Didonna
Belt: Religion
The full programme – you can play your own orchestra. How do you pick it all up so easily?
Yes, that's the aim! You know what, once you have the knowledge of playing one instrument, your knowledge is quite big. Your ears are trained to work with notes. It's easy for me because I play five instruments already. It's quite cool.
What made you drift away from wanting to become an MC, considering your direction is now more R&B inspired?
It was the environment. When you're a teenager it was the prime era. My household was different, there were loads of reggae, soul, R&B – when I stepped outside the house it was mainly Grime. We used to all go round in circles. I really wanted to be an MC. The music I currently listen to is South African house, I love it. And also listening to the Spice Girls album, it's amazing, they are legendary and the songs are great. I'm also listening to Fela Kuti, and Spanish music. In my upcoming EP you can hear influences of Cuban and Latin-American rhythm.
An EP? When are you going to release it?
I can't give you an exact date but this year! Hundred percent. I have no pressure, I just love making music.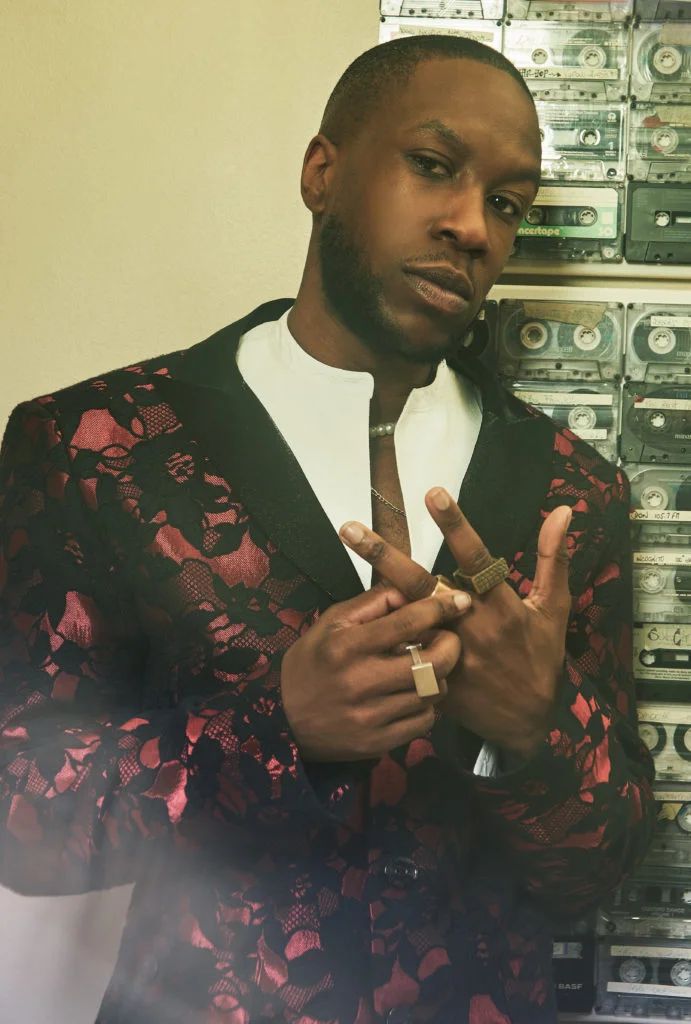 Jacket: Nico Didonna
Tuxedo Shirt: Francesca Marotta Menswear
Selection of Rings: Linnie Mclarty
How supportive has your family and friends been in terms of wanting to do music full-time?
They're so happy. They're almost stalkers, haha. There is not one day where I can't tell my parents an update about my day. They are so supportive, it's insane. It's easy and it's amazing. When I was younger though, they wanted me to get into IT because they were scared because they had seen people fail in music. I would definitely fail in IT, I don't know any coding.
Interview Antonia Künzel
@antoniakuenzel
Photography William Ferchichi
@williamferchici
Styling Francesca Marotta
@francescamarottaofficial