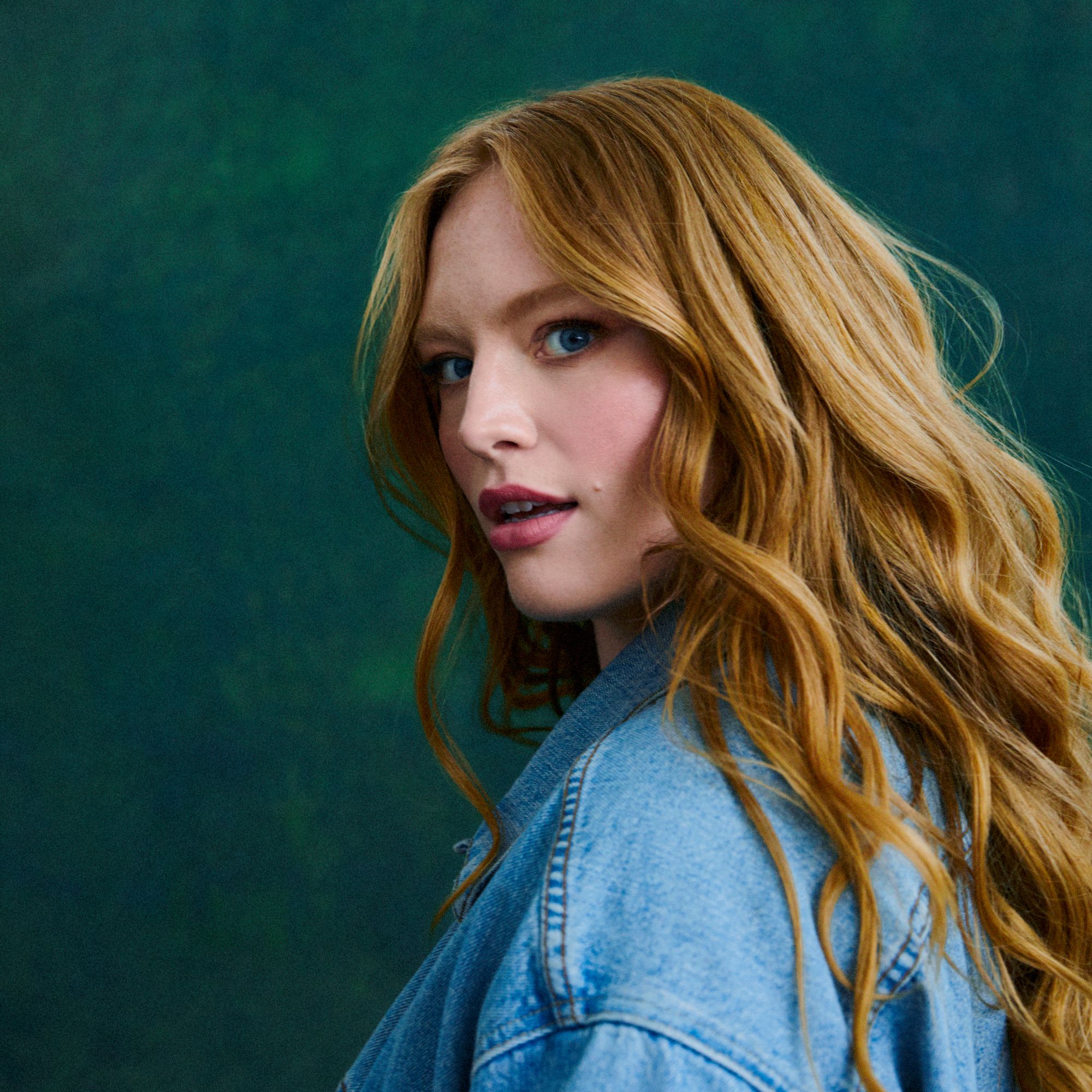 Freya Ridings
With her new album Blood Orange, Freya Ridings is entering an empowering new era of courageous vulnerability.
In her own words, British Soul Singer Freya Ridings is no longer "fully a sad girl."Growing up in North London, Ridings took to songwriting as a way to communicate her true feelings to her friends and family. After half a decade of baring her soul in every local pub and open mic night that would take her, the release of her first single 'Blackout' marked the start of a whirlwind few years. In 2019, her self-titled debut album, which included her hits 'Lost Without You' & 'Castles' propelled Freya up the charts. She toured the collection constantly throughout the year and into 2020 before returning home early due to the pandemic.
The result of Ridings' time in quarantine was Blood Orange. Her sophomore album was inspired by her engagement, subsequent marriage, and a desire to dig deeper into who she is. Based on her love of 1970s music and David Bowie, Freya took the reins on this record in a way she lacked the experience to previously, creating something that is fully hers. On the pop-bent, beat-driven folk tracks and ballads, she does shy away from uncomfortable topics or sensitive subjects. It is an album that shows the growth of who she is, not only as an artist but as a human being as well.
In conversation with 1883 Magazine's Sydney Bolen, Freya speaks about her journey as an artist, what the worldwide quarantine taught her, her favorite songs on the new album, and more.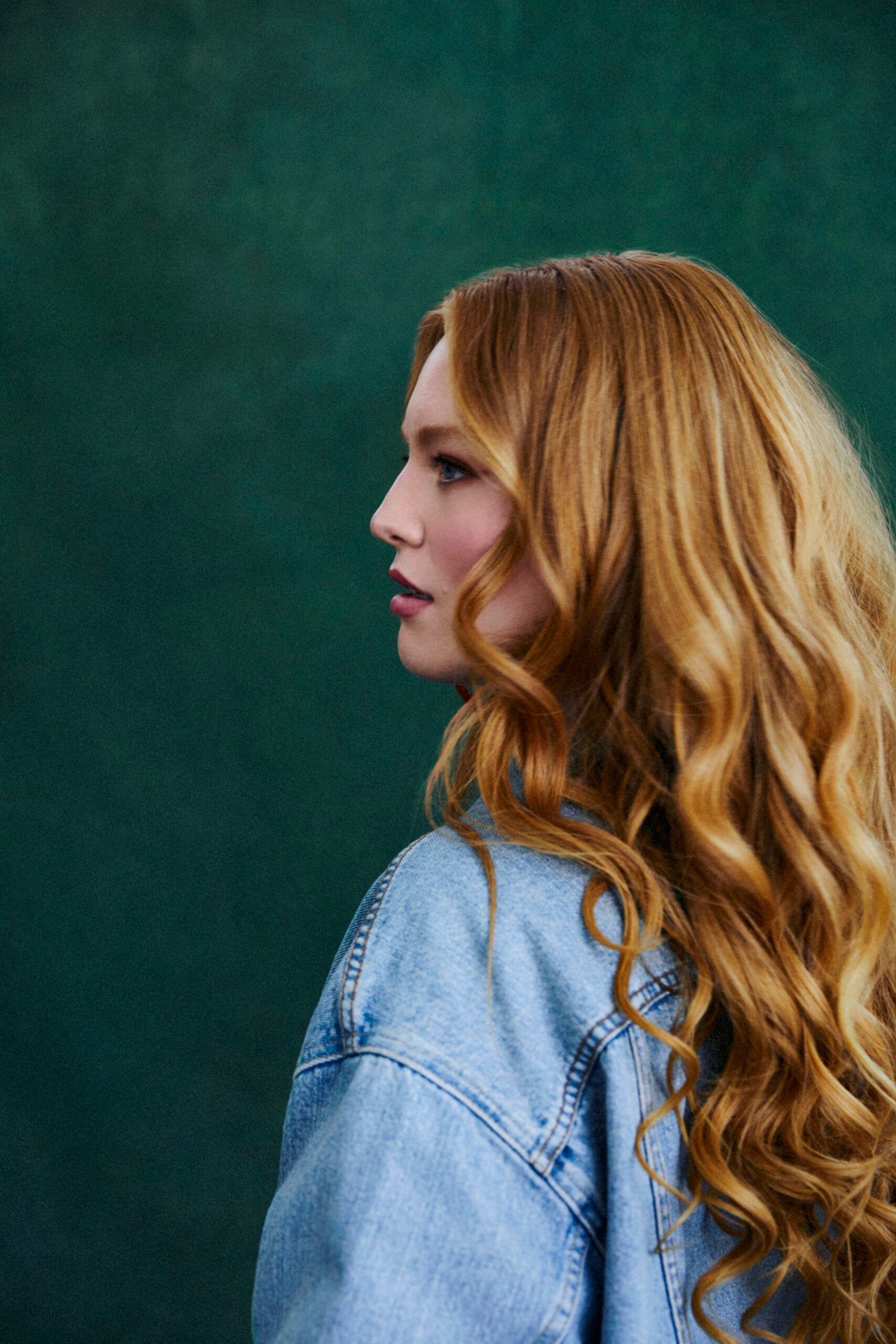 First of all, we have to talk about Can I Jump?
Oh my god! Do you like it?
Yes, it's such a beautiful song. 
I actually wrote it in LA with Scott Harris, Annika Bennett and Federico Vindver, who has worked with Shakira and a bunch of huge people. It was one of the last sessions we did on the first trip for the album. I was talking about being engaged and about how I'm not fully a 'sad song girl' anymore, but I do have this fear when it comes to fully trusting someone. So we decided to write about that.
It's such a vulnerable perspective. When you wrote it did you intend for it to be on the album or was it something you considered keeping for you?
When I'm in LA, I never really feel like I'm writing for myself. I don't know why but it feels like everyone's such an incredible writer and we're working a thousand miles an hour. I came away from that session feeling like something really exciting happened. That song empowered me and made me feel much more secure in my decision. I was very relieved after it. You never know who you're writing for, but 'Can I Jump?' instantly hit a chord with me. I got back to my  Airbnb, played it on piano and I was like, "I still really like this," which is always the test for me.
Listening to the songs that you have released so far from 'Blood Orange,' I find it almost a reverse perspective from Face in the Crowd.
That's a very good point. It genuinely is.
I was going to ask if it was intentional, but it sounds like it was not [laughs]
They are both about the same person so maybe you're right. One for each side of the coin. This album is the last three years of my life. It's a time capsule. I wasn't in the best headspace when I started writing it. I was really isolated, heartbroken, and depressed. I think writing this album has helped me grow so much as a person along with a lot of Zoom therapy. The album is about personal growth the fruits of the really dark years in the soil. I'd just been such a heartbroken person for so many years that I was questioning if I was even allowed to be happy at this point. It was scarier to let myself be happy than to just stay sad.
I can relate to that. It's amazing to see what you have created from the experience. You spoke about how this album was the last three years of your life. With these songs and how visceral they feel, how do you think you've grown as an artist since your debut album was released in 2019?
Oh my sweet Jesus. I'd say almost unrecognizably. I've grown from someone who had never made an album before in their life – I loved playing live so much, but making the debut album was terrifying to me. I felt so attached to these songs. Lost Without You and Castles I loved performing live, but the idea of recording them felt so intimidating. Especially after doing a live album. I had a lot of learning to do. I did a lot of people-pleasing on the first album, I agreed to whatever the producer wanted. I was like, "it's up to you."
That's understandable since you had never done it before.
Right? Now with this album, I know what it feels like to stand on stage and have a production sound almost on how you want it to sound. This time I made sure to use real musicians. I wanted the album to be called 'Blood Orange' because it's very inspired by the 70s which is all I listen to really, apart from a very few modern people who were influenced by the 70s themselves, such as  Florence + The Machine, Michael Kiwanuka, and Harry Styles. This time around, I learned to stop trying to please other people and to try to make an album that I would really want to listen to. My goal was to say things that scared me and to grow in the process.
I like that.
There are things on Blood Orange that I would never have sung about in a million years on the first album. When you step out of your comfort zone, that's where true growth is, enjoying the fruits of an intense and painful labor. It's such a joy to put out this music. It's a privilege to get to release music again. With the pandemic, no artist knew if they were going to be allowed to come back and have a tour or play again. So, I'm cherishing these moments more than I ever have. Even this album making process was special. We built a studio in my now husband's parents' garden shed, because there were no studios open. When we were able to get my team back together, I had all these songs which normally a producer would take over from there and redo half the writing. I didn't want to let that happen. These are my songs, to the point where I even play drums on a track called Wither On The Vine.
Oh, that's so cool.
I was really in the nitty gritty of the orchestrating, and vocalizing and all of it. It was such an empowering thing to do. With the first album, I very much gave away that power because it didn't know I could hold it. I knew that songwriting and singing was my thing, but I didn't know about the rest of production.
Yeah. You'd never done it before.
I find being in a studio ten thousand times scarier than being on stage in front of a thousand people.
Really? 
I feel like the time between your early 20s to mid to late 20s is such a time of intense growth. I'm sure I still have so much to learn. But I'm so proud of this album in comparison to the first. I've really pushed myself and really tried to get out of my comfort zone on multiple levels, especially musically.
As an artist and a person, you always want there to be room to improve. You touched on this a little bit, but I know the pandemic was hard for everyone career wise. It was brutal on the live music industry, but for you: your debut album drops in 2019. Lost Without You blows up. Taylor Swift adds it to a playlist. You're an emerging new artist coming up over the course of the year. Cue 2020. Pandemic. 
Honestly, I feel weirdly guilty about the fact that. That was such a difficult time. I had so many friends who were about to release music, we're about to go on tour or who were about to break. I look back and I'm like, "I had such an incredible 2019." Playing Glastonbury was one of those iconic childhood dream moments alongside so many others that happened all in one year. After ten years of grafting and trying to make it happen out of thin air, it all happened. I remember thinking, "how are we this busy?" Even in the first couple of months of 2020, we did a whole European tour and went to Australia. It was insane. I'm not gonna lie. I was heartbroken, exhausted and ready for a break. When I heard we were coming home after Australia, I was relieved. I was so scared of making my next album. I was longing for something to save me from that pressure because I couldn't handle it. The pandemic gave me the time and space I needed to reconnect with my family and to realize I had lost the person that I loved beyond everything. The months I spent alone, made me see that I was the common denominator in the feeling of isolation. I finally had the time to really sit with my feelings and not run from them. That's the place I started writing the album from. I think, if I had just gone straight to LA, which was the original plan, it would be a very different album. So, I'm actually really grateful for that time. But I'm definitely ready to come back.
That's a really positive perspective to have on that time.
I feel guilty every time. It was such a scary time for everyone. But I was like, "please, God, get me home." I just knew I wasn't getting on a plane for a really long time. For me, it was definitely time to stop and reground myself. I've come back much better than I would have without that break.
If you could go back to your pre-pandemic self or your 2016 self, whichever you would rather choose, knowing where you are now career wise, what would you say?
That's such an interesting question because, I don't know if me saying something to her would change anything. She was so determined to achieve her dreams at all costs. Some of the costs were pretty high. I really struggled at the end of that chapter. There were some really beautiful moments on the ascent. It was such an incredible time. Every day felt like a complete whirlwind and a miracle. No one I knew had achieved this. It was all my dreams came true. But the problem was that the thing I love about music is talking, using singing to say the things I can't to the people I love. When the music started to become more important than those people, my life suddenly became wrong. The balance has gone. I needed to reprioritize that. This job is my dream. But my relationships and my mental health can't suffer because of it. You can't just bulldoze yourself emotionally and cut yourself off from everything you love.I've learned you can have both in a healthy way.  
It's fantastic you've learned this so young, Some people never do.
As a person, I take things to extremes, which I feel a lot of artists do. I don't really drink and I don't really do drugs because I know that I would take it to an extreme if I did. I focus on healthy habits. I drink green tea and I drink a lot of it. To answer your question, if I spoke to my younger self, I would ask her to be kinder to herself. I wasn't being as compassionate as I should have been. It was an incredibly amazing, but stressful time. I was constantly pushing myself. I think just taking a moment just to look around and enjoy the view would have been nice.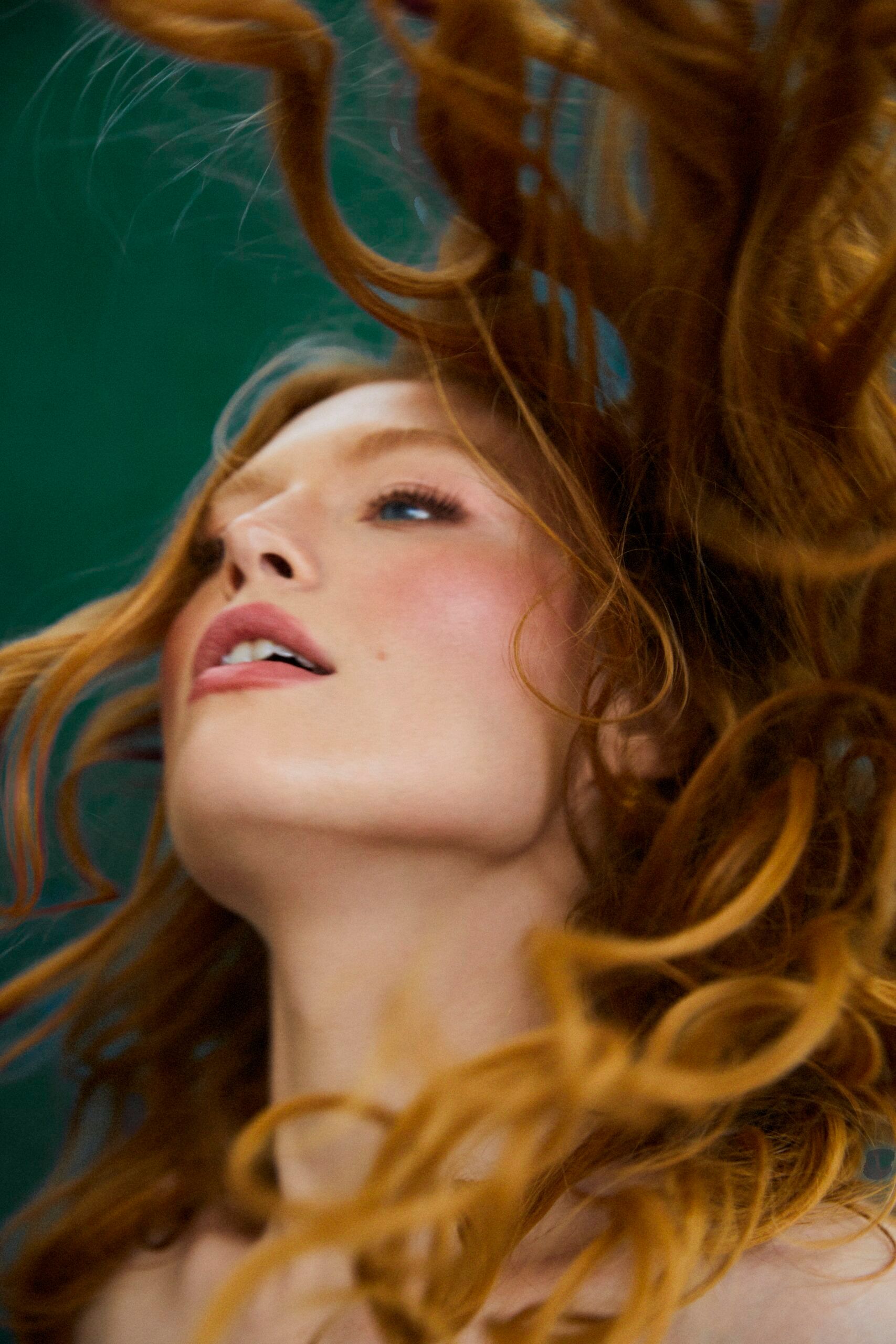 While it's not starting over, do you feel Blood Orange is almost a chance for you to hit the reset button? 
I totally feel like that! A lot of us did lose a couple years of our lives in some ways. We are finally getting to the point where we have the chance to do it again, but with perspective, You know that film About Time?
Oh, my God, that's one of my favorite movies.
At the end, the main character's dad talks about going back through the day one more time and really savouring it. Honestly, this feels like that. It's like I have the  privilege of getting to go back to a job that I love with not only a lot more kindness to myself, but also a lot more respect for it as well. Before I was just playing shows thinking, "This is amazing." But, this time I'm really taking it in. I get to stand in front of  thousands of people who've come out to see me. You can't buy that on this planet. It's something that's unviable. It's so precious. I'm going to cherish every moment. I'm going to build a show that I'm really really proud of. I'm really excited for that.
With this album release, you are doing a series of shows hosted by local record stores. Do you have certain songs you're looking forward to playing live or on the reverse side ones that you're more nervous about?
I'm so excited to play these shows. Over the summer, we played some of the songs for the first time at festivals for 30,000 people. I didn't think anyone was going to show up for me. Let alone react in the way that they did. 'Wither On The Vine' and 'Can I Jump?' are two of my favorite songs on the album. The reaction to those two songs was better than I could have imagined. I couldn't believe people were so passionate about a song that we recorded in a shed at one in the morning. It was an out of body experience. I get so used to playing Lost Without You and Castles Playing the new songs feels like jumping off a cliff. You're just taking a leap of faith. Because of the festivals, I'm really excited to play Wither On The Vine. I also can't wait to play a song called Perfect. In that song I speak about vulnerabilities that I have that I haven't spoken about before. Every time I play it in a more intimate environment, it's more powerful. Different songs work better in different environments. I'm nervous to play I Feel Love because I'm still not 100% sure what the chords are. I just make them up as I go. I literally don't know what they are. 
That's kind of amazing. I love that. We've talked a lot about music, what is an accomplishment outside of who you are as an artist that you're proud of?
I've written a diary every night since I was 16. 
Wow.
One day I was sitting in my parents' garden. It was a boiling hot Summer's day. I didn't really have any friends at that point and was about 10 Stone heavier than I am now. I took a look at my life and told myself, "you have a choice. Today can be like every other day or you can start day one of your full transformation. You can write your stories and you can dance in the kitchen at night. You can turn this around." I've kept that promise to myself. Every day I turn up for myself. Every night I write my one page entry. It's helped me so much as a person. The thing I'm most proud of is that I didn't let go. I had the grit. My mom says, "it's the grit that makes the pearl." I have the grit and determination to hold on even when there was no guarantee anything would change. I wrote Lost Without You five years before it became a hit. I played it around open mic nights and pubs in North London for years. That's why I have so much respect for artists trying to break through now. No one knows how painful it is to have your soul out there and get no recognition for it. I want to lift up other up and coming artists, because that was the hardest time. When things are going well, that's easy. Holding on in the darkness is difficult. My favorite quote is from Batman: "It's what you do in the darkness that puts you in the light." I always remember that.
That's a good answer. You have been killing the fashion game lately. Which of your recent ensembles has been your favorite? 
Firstly, I love you for that question. Fashion has always been a really important thing to me. Growing up, I was so big that I couldn't really wear normal clothes. So, to get to wear beautiful designer dresses and have stuff made from scratch is unbelievable. The dress that we got for Graham Norton is my favorite. It was heaven sent. I didn't have a stylist at the time and I was panicing about what I was going to wear. It was a big deal. I really wanted it to be a moment. That was the first time where I  had this butterfly moment where I came out of my shell. We had two days to make that dress. I got an incredible stylist named Karl Willett. He got this incredible couture seamstress named Diva who stayed up for like 48 hours to finish this dress in time. It had a leather bodysuit underneath. I had these gloves. I felt like a superhero or a badass butterfly. It is the coolest thing I've ever done in my life. Graham Norton been on my vision board since I was ten. It was absolutely one of the best moments of my whole life.
I love Graham Norton. What do you feel most like yourself in?
I have two very distinctive modes. One is fully glam. This morning I went to do  radio interviews, and I was wearing my PVC boot, a red dress, the belt from Graham Norton and black leather gloves. A  full thing. Then I come back home and I'm straight into my other mode which is a really comfy tracksuit and my North Face puffer. I feel so warm and cozy, I have two very distinctive modes, but they're both 100% me. That's the thing about fashion, it allows you to explore different versions of yourself. I'm a very low key person until I'm not and then I'll give it everything. It helps me compartmentalize. It's almost like being a superhero. You put on an outfit and you feel so much more powerful than you did before.
You get to become somebody else for a second.
Exactly.
Lastly, your new album Blood Orange is out now, what are three words to describe it?
Authentic, organic, and euphoric.
Freya Riding's new album Blood Orange is out now. Follow Freya @freyaridings
Interview Sydney Bolen
Photography Josh Shiner