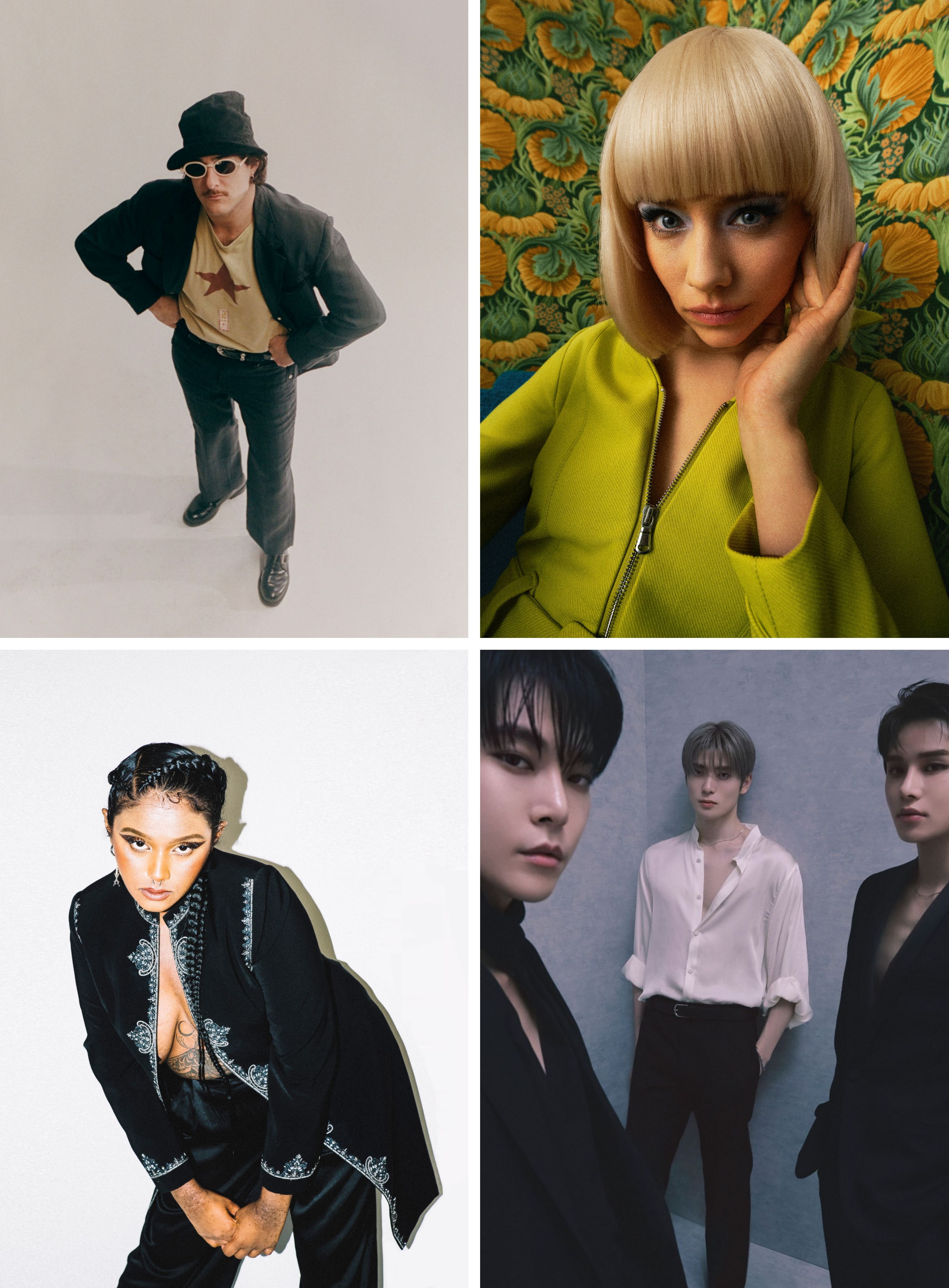 1883 On Rotation: Halfnoise, Dagny, Sabiyha
The latest in new music from Halfnoise, Dagny, Sabiyha, NCT DOJAEJUNG & more in this week's 1883 On Rotation playlist.
On rotation this week is the new single from Halfnoise which is entitled Baby. Halfnoise is the solo project from songwriter and multi-instrumentalist, Zac Farro. The song itself is a breezy and feel-good indie-pop tune. The rising Norwegian artist Dagny has shared the soaring track, Heartbreak In The Making. It's a fantastic pop gem. The artist will be playing her biggest headline show in Olso at Spektrum Arena on November 18th. Amen Sioux has shared his second single of the year, the laidback tune called Dramatic. Taken from his forthcoming new EP, Dramatic is a lo-fi and melodic experience that will leave you wanting to hear more from the emerging artist. South London-based artist Sabiyha has released the effortlessly fun tune, Day Ones. Lifted from her forthcoming debut EP Sheerkhan, Day Ones is a vibrant and upbeat celebration of friendship with strong vocals and slick production. Make sure to catch Sabiyha live at Hackney's Paper Dress Vintage on June 13th.
Elsewhere in the playlist, you can find the debut single from NADINE, a songwriter that was a member of girl group, M.O. Blessed is a solid first outing from the talented songwriter thanks to her lush vocals. You can expect NADINE's debut EP HERSTORY to release later this year. Recently, we sat down with K-pop group NCT DOJAEJUNG to discuss their debut mini-album, Perfume. Make sure to listen to the infectious title track and read the interview by clicking here. Trueman & The Indoor League is a brand new musical project fronted by singer-songwriter, Sam Trueman. The band's debut track is entitled Boomers In The Area and it's a playful pop-rock tune that oozes with charisma. Don't sleep on this new act. Finally, although it was released a little while ago, we have to mention Ny Oh's new track, You Are. From start to finish, You Are, is an utterly gorgeous song thanks to Ny Oh's superb vocal delivery, atmospheric production and emotive lyricism. 
Listen to all this and more via the playlist below.