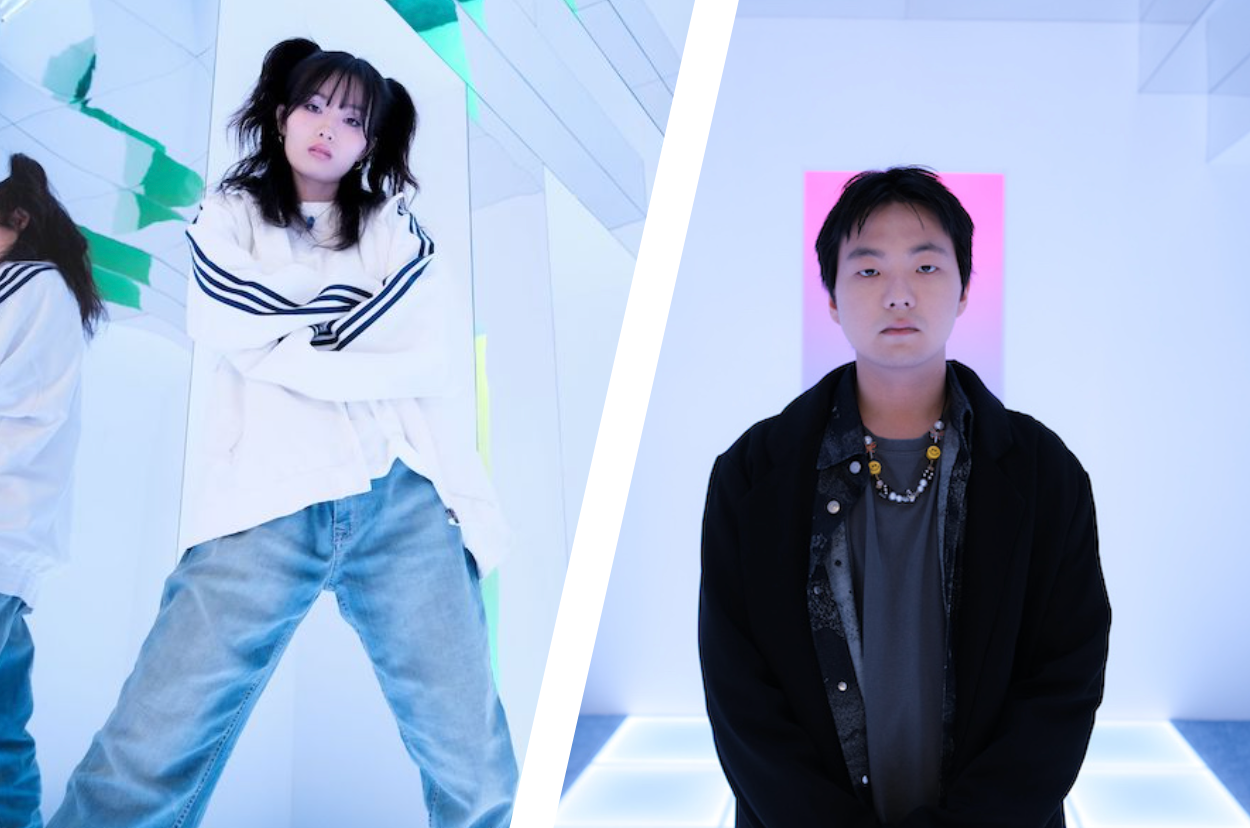 Seoul Institute of Arts – WVVE & Ithys
Seoul Institute of Arts has once been home to mega Kpop stars including but not limited to EXO's Lu Han, actor Hwang Jung-min, famous M.C. Yu Jae-Seok, and many more. 60+ years later since the establishment of the institution, today's SIA continues to fuel young artists' early career by funneling star power and hidden talents alike.
As current attendees of the school, both WVVE and Ithys are looking to establish their international careers–despite them being quite the polar opposite in terms of musical genres. Their latest singles, one being a honey-sweet love song, "Sweet Like Sugar" by WVVE, the other being Ithys' old-school hip-hop inspired r&b track, "Love All Night (Modern Walks)," highlight the potential of the growing K-indie scene. With both songs being their official debut singles, this is undoubtedly an exciting time for both young artists.
"I'm so excited to showcase everything about my single," says WVVE on a Zoom interview, "I made my lyrics and sang vocal in my single. It's a very sweet and bright song, and my college, Seoul Institute of the Arts, and my management gave me a chance to make and release this song." She credits her management as well for linking the phenomenal producer, Jordan Lewis, as well as engineer Thomas Ross Johansen, for making the songwriting process of "Sweet Like Sugar" fun and at ease.
While WVVE acted for the first time in the music video for the single, Ithys' music video for "Love All Night (Modern Walk)" was inspired by the Japanese anime, "Nana." A masterful mesh-up of two songs in one, the "Love All Night" portion is significantly more melancholic, narrative-driven in comparison to the trap-sounding, dance-inspired "Modern Walk" portion. 
"I tried to make it sound like it's depressed but not hopeless," says Ithys, "And in the case of 'Modern Walk,' I tried to talk about topics that are different from trends and different from more modern things." He continues, "Trend is so fast, living is long but trend is so short. I want to differentiate myself from modern things." 
The full-scale productions and sleek sounds of the singles are made possible by Seoul Institute of Arts as well as the two artists' management company, Jchung Mgmt. As stated by WVVE, whether it's songwriting, hitmaking in the studio, or exploring different genres, they have classes and resources available to her from SIA. "With the rise of Kpop and the movement of Kpop, the school was a bridge to platform my music and showcase my abilities, spreading the music around the world," WVVE credits.
Similarly, Ithys felt as though SIA has given good care to its students by helping him to improve as an artist from his flaws and insecurities. "When I started making music, it's not like I wasn't taking a serious approach but it was difficult,"says Ithys, "When I got the opportunity from the school, I really went with the motto of 'this is going to be my last straw. I'm going to put in my all.' The school really gave me the platform to put in my all and move forward."
Both WVVE and Ithys are heavily inspired by American pop music, with WVVE quoting Julia Michaels and Ithys naming Mac Miller as artists who have a similar sound to their own. At the moment, WVVE's favorite song is Daniel Caesar's "Toronto 2014" and Ithys' is "Down In Atlanta" by Pharrell and Travis Scott. In recent year, the rise of Kpop has created a healthy feedback loop, which allows popular music in South Korea to also take in Western pop music influence.
Among their peers at SIA and the K-indie scene as a whole, there are many more young artists eager to break into the larger international market. When asked what are some platforms where American and foreign music lovers can discover music similar to theirs, WVVE mentions the YouTube channel, COLORS, or simply searching up covers of popular songs on YouTube. For Ithys and hip-hop leaning artists, he recommends Soundcloud and the streaming platform, Tingo.
As an artist, Ithys' end goal is simple. "I just want to make an album that really represents myself as a whole, make music that characterizes my figure and trademark value." With a diversifying K-music scene, Ithys' goal is easier than ever.
For WVVE, she doesn't really want to set up an end goal, and hasn't really thought about an end goal. "I don't want to keep a straight plan where I limit myself," says WVVE, "But as of now, my big dream goal would be nominations from the Grammys. That's something that I want to pursue in my career."
Interview Gomi Zhou