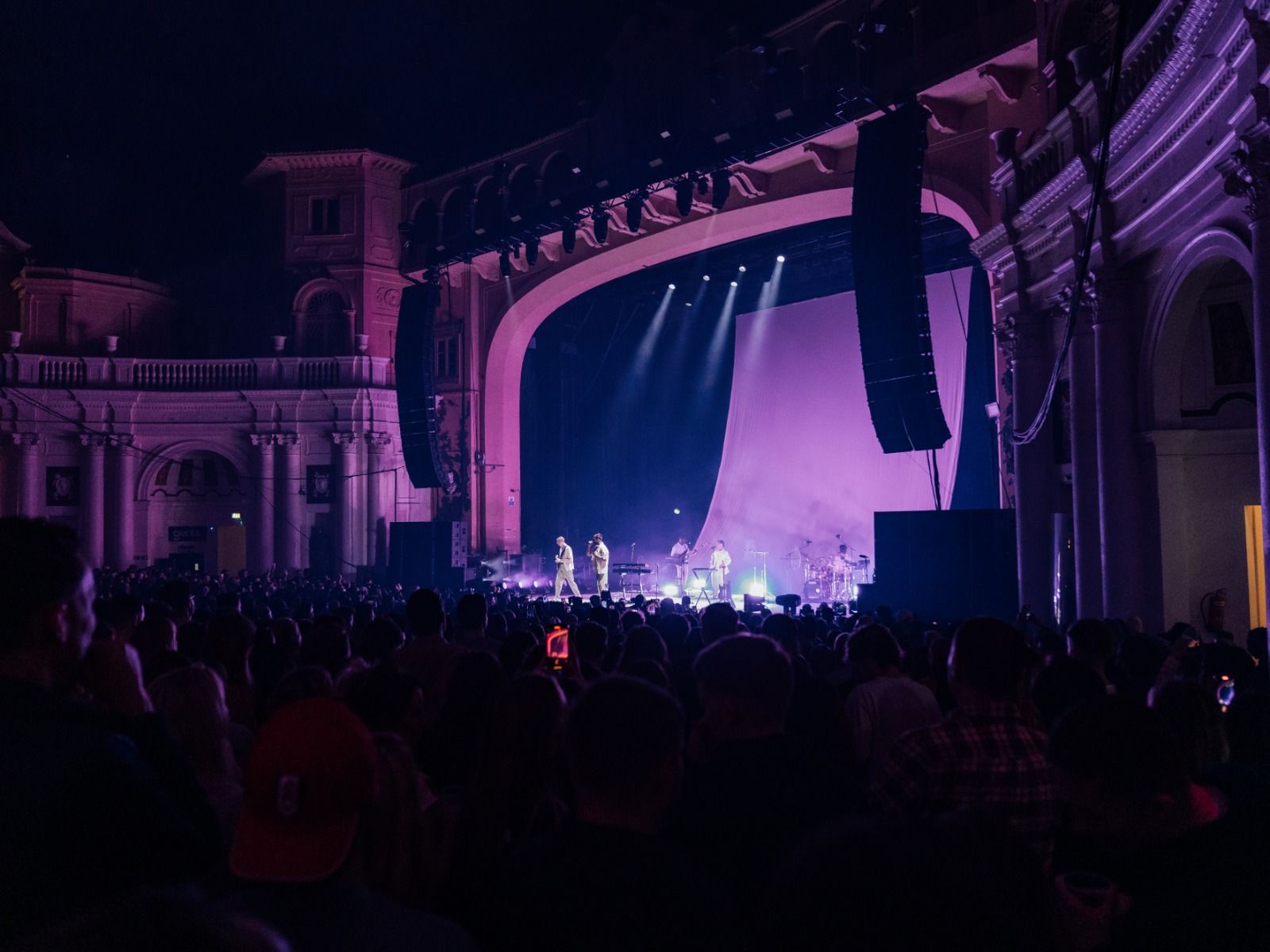 HONNE – Live – Brixton Academy
Established electronic duo, HONNE, finished off their string of UK dates with a triumphant performance at London's Brixton Academy.
After playing shows in Bristol,  Dublin, Glasgow, and Manchester, HONNE AKA Andy Clutterbuck (singer & producer) & James Hatcher (producer), ended their stint of shows with a celebratory evening in Brixton last Thursday on April 28th. After a fantastic support slot from rising singer-songwriter BEKA (read our interview with her here), Clutterbuck and Hatcher took to the stage to a massive roar from the audience. The tour was in support of the duo's recent third studio LP, LET'S JUST SAY THE WORLD ENDED A WEEK FROM NOW, WHAT WOULD YOU DO?, which dropped last October. Appropriately, the pair opened the show with the new album's exceptional tune IDGAF About Pain but throughout the night there was a whole host of fan favourite tracks performed live. No matter what stage you first heard of the group, there was something for everyone: deep cuts from the duo's debut LP Warm On A Cold Night, tunes from Love Me / Love Me Not (album two), and bops from their 2020 EP no song without you, were all played.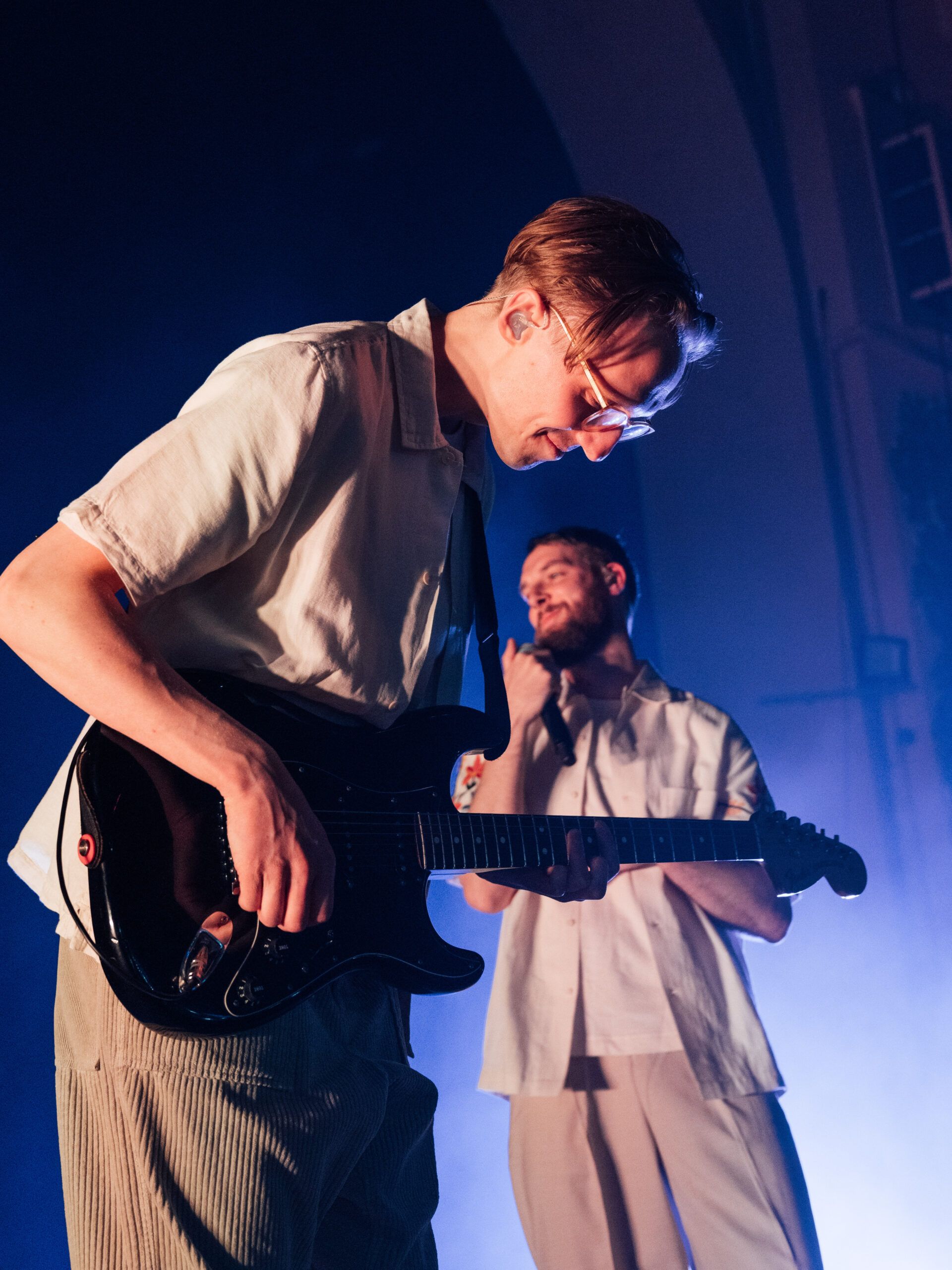 Throughout the 60+ minute set time, there was a real sense of euphoria felt from both the stage and audience. At numerous points in the show, the pair continually interacted with the crowd and thanked them for them being here, whilst the audience went from swaying their hands in the air and dancing to full-on a capella during the fan favourite Warm On A Cold Night. If you had to boil a few key highlights from the night,  it would include key tracks Day 1, Me & You, Someone That Loves You  (But every track played went down a storm!). Hatcher reeled off a story mid set about his finger being cut off after a botched game of 'Knock, Knock, Ginger'  as a child (spoiler alert: yes his finger got sewed back on and he said the surgeon who did it was in attendance at the show!). There was a moment where the crowd went into overdrive after the Brit award winning artist, Griff, popped on stage for album three's BACK ON TOP. Overall, HONNE's performance at the O2 Brixton Academy was a fierce reminder for why the band has garnered such a strong fanbase since their inception in 2014. It was a truly special evening and if you're seeing them on any of their tours later this year, you're going to have one hell of a good time!
You can read our previous interview with HONNE by clicking here. Follow HONNE @hellohonne
Review by Cameron Poole
Photography by Matt Pearson