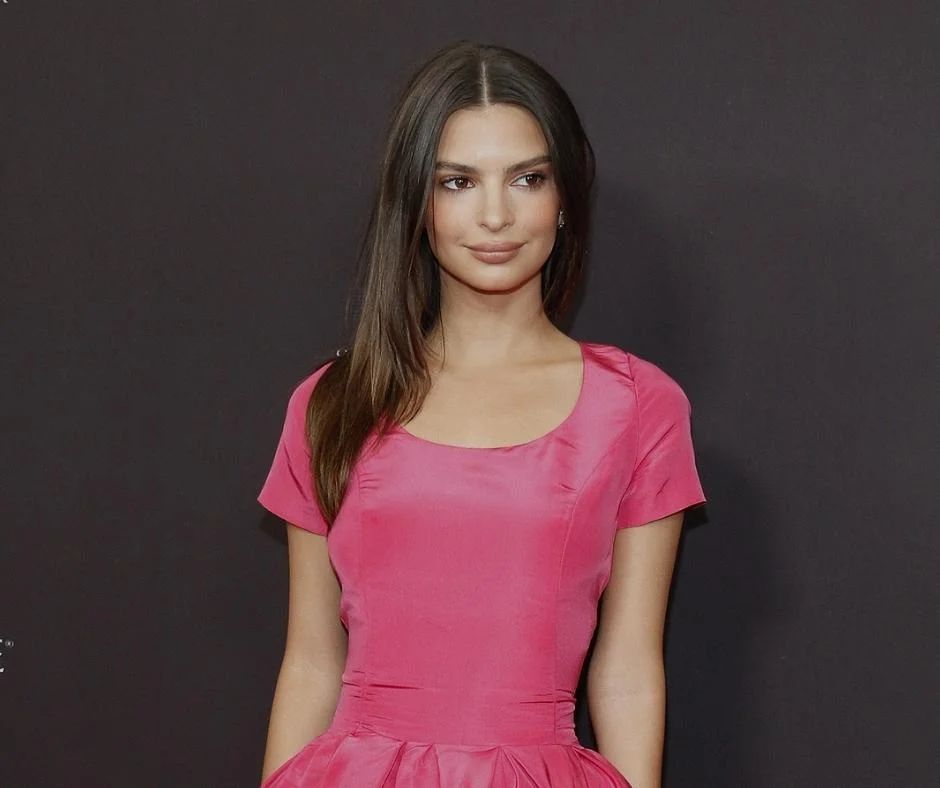 How to dress like Emily Ratajkowski?
It is often said that God made women and men and tailors made ladies and gentlemen. The effect of the clothes that we wear has a significant impact on our overall persona. If you wear the right outfits for the right occasion you can surely grab numerous eyeballs towards you.  
We often tend to get inspired by the dressing style of many celebrities including models and actors. A name that stands out on the list of such celebrities is Emily Ratajkowski.
If you are here, we are pretty sure that you are looking for ways through which you too can dress like Emily Ratajkowski. Ain't it? Well, if that's the case, this post is going to serve you in your very best interests. Let's get through it.
The dressing style of Emily Ratajkowski is impeccable. It has not only set up new fashion trends many times but has also made many of her fans copy her dressing style. She has always been pretty careful about her dressing choices and this makes her one of the most stylish and well-dressed models. Let's throw some light on the tips following which you too can dress like Emily Ratajkowski.
The simplicity of shirt
When Emily wears a shirt, she carries it in a way that makes many heads turn toward her. It adds a Parisian essence to her style statement. Sporting shirt give Emily a simple yet sophisticated look. And when she pairs her oversized white button-down shirts with her strappy heels and layered necklaces, she sets new trends in the fashion industry.
Hence, to dress like Emily Ratajkowski, shirts are an important clothing item that must be in your wardrobe. And if you wear them paired with simple accessories, you are going to look pretty decent and elegant.
Blazers for a formal look
Emily is not just a model and actor. She also runs a clothing brand which makes her a businesswoman. So when it comes to sporting a formal look, blazers are always an important part of her outfit. They give her a dapper and smart appearance.
Pairing her blazer with a simple yet stylish top and strappy heels makes her formal look an admired one.
Going matchy-matchy
At times, Emily likes to put on her matching sets to bring a change to her fashion statement. Her matching sets usually include either a boldly printed top and pants or a casual athleisure set that she wears while going for a walk. To further make her style statement more appealing, she pairs her matching sets with white sneakers and a structured bag.
Trench Coats
Be it the flurry collars, luxe leather fabrics, or 90s-inspired tailoring, trench coats can give anyone a modern and stylish appearance and Emily is no different in this regard. Emily Ratajkowski's height further compliments her look when she sports a trench coat.
She prefers to go with an oversized trench coat that has a unique and basic color.
Emily also likes to put on rectangular sunglasses and sneakers to further complete her trench coat look.
Experimenting with the outfits
You must have seen numerous models wearing a suit with a button-down style. But Emily made sure to bring some change to that fashion statement. Not only did she keep her shirt untucked but also kept it unbuttoned. To make this style statement more trendy, she layered her shirt under a blazer and wore a turtleneck underneath. This dressing style gave Emily a formal and stylized look.
Keep it casual with sweatshirts
If you are thinking that celebrities like Emily only wear designer clothes and accessories, then you are going to be proved wrong. Even though Emily Ratajkowski is one of the most iconic figures in the fashion industry, at times she likes to sport a casual look.
Sweatshirts are one of her most preferred outfits when it comes to her casual and sporty appearances. One can easily spot Emily in her trendy sweatshirts or hoodies when she is walking her dog or going out for a walk/jog. Her hoodies not only make her feel comfortable but also add to her glamour quotient.
In winters she can often be seen sporting an oversized wool coat to keep herself warm. Wearing a wool coat gives her a classy look without making her appear bulky.
The elegance of cutout dresses
Emily Ratajkowski has never failed to impress her fans with her style statement. When she puts on her midriff cutouts, it adds an 'oomph' factor to her overall persona and makes her appear sexy and stylish.
While wearing midriff cutouts, she likes to pair them with simple accessories. She chooses to go with a subtle hairstyle and make-up to balance the boldness that gets exuded with her cutout dresses. So if you too are willing to try out wearing cutout dresses, now you know what all things you must be careful about.
The importance of footwear
Choosing the right footwear that compliments your dressing style is something that can never be taken for granted. Emily likes to sport footwear that balances out her outfit of the day. For instance, if she is wearing an outfit that is too over the top, she would prefer to pair it up with a neutral shoe. This in turn makes her dressing style a classy one instead of making it appear too showy.
The Bottom Line
We expect that this post would have guided you a lot regarding how you too can dress like Emily Ratajkowski and up your style game.
In addition, we would like to suggest to you that irrespective of what trends you follow, you must feel comfortable with them. No matter how popular a certain dressing style is, if you aren't feeling comfortable wearing it, it's not going to make you look your very best. So keep this thing in mind and take your fashion statement to the next level just like Emily Ratajkowski does every single time.