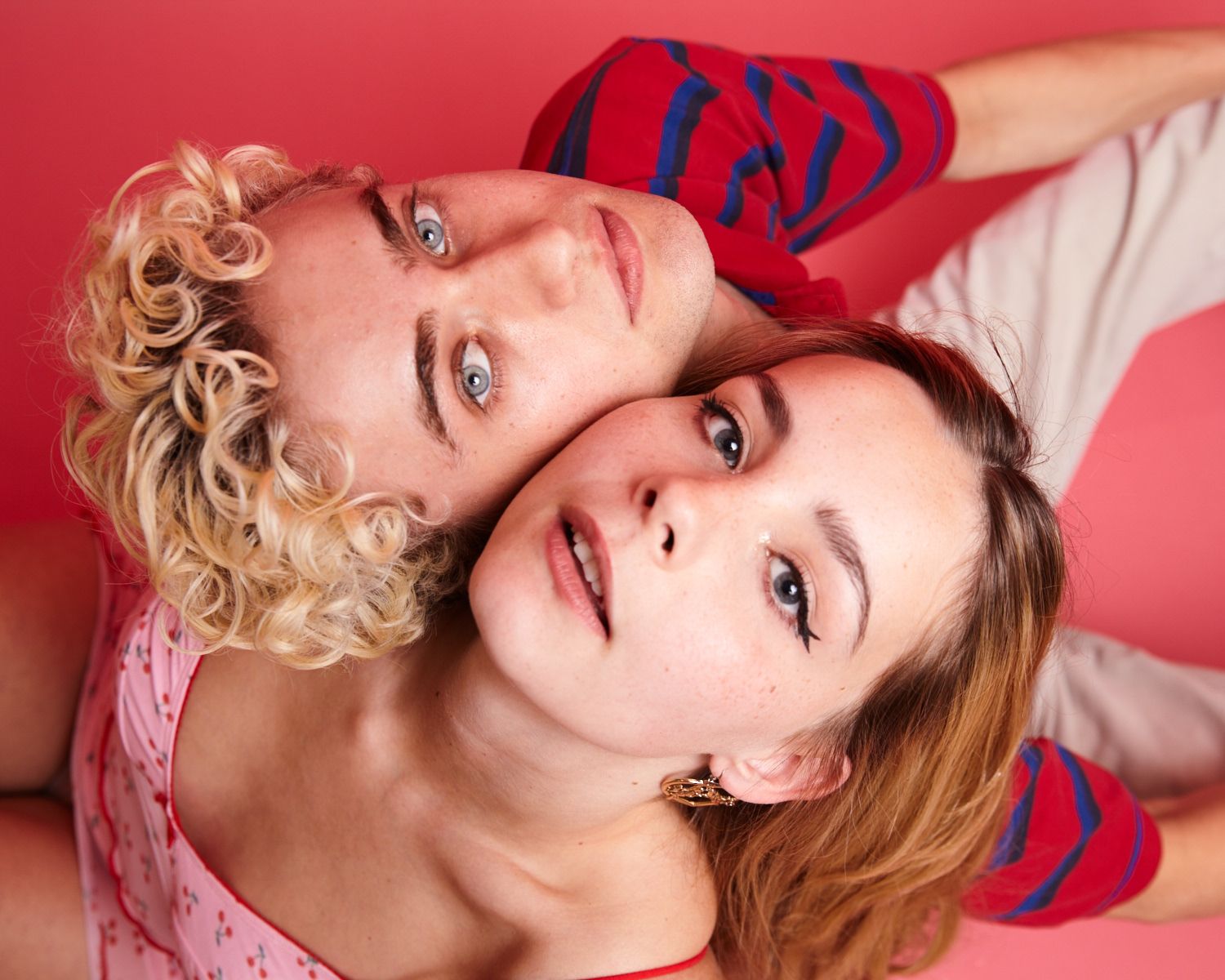 Piri & Tommy Villiers
DIY dance duo, piri & Tommy
Villiers,

are the new kids on the block.

Having only just started their music career, singer piri and production partner Tommy Villiers are already leading the way in the DIY dance pop scene. Their new single "Soft Spot" has already rocketed towards the top of Spotify's viral charts and it's garnered a feverish following on TikTok. To top this, the pair have also gained new fans in Charli XCX and Rebecca Black. Although the duo's music is quickly spreading, not many know about the two multi-talented artists so, with everything going their way, 1883 Magazine chats with piri & Villiers to discuss "Soft Spot," their musical beginnings, and more.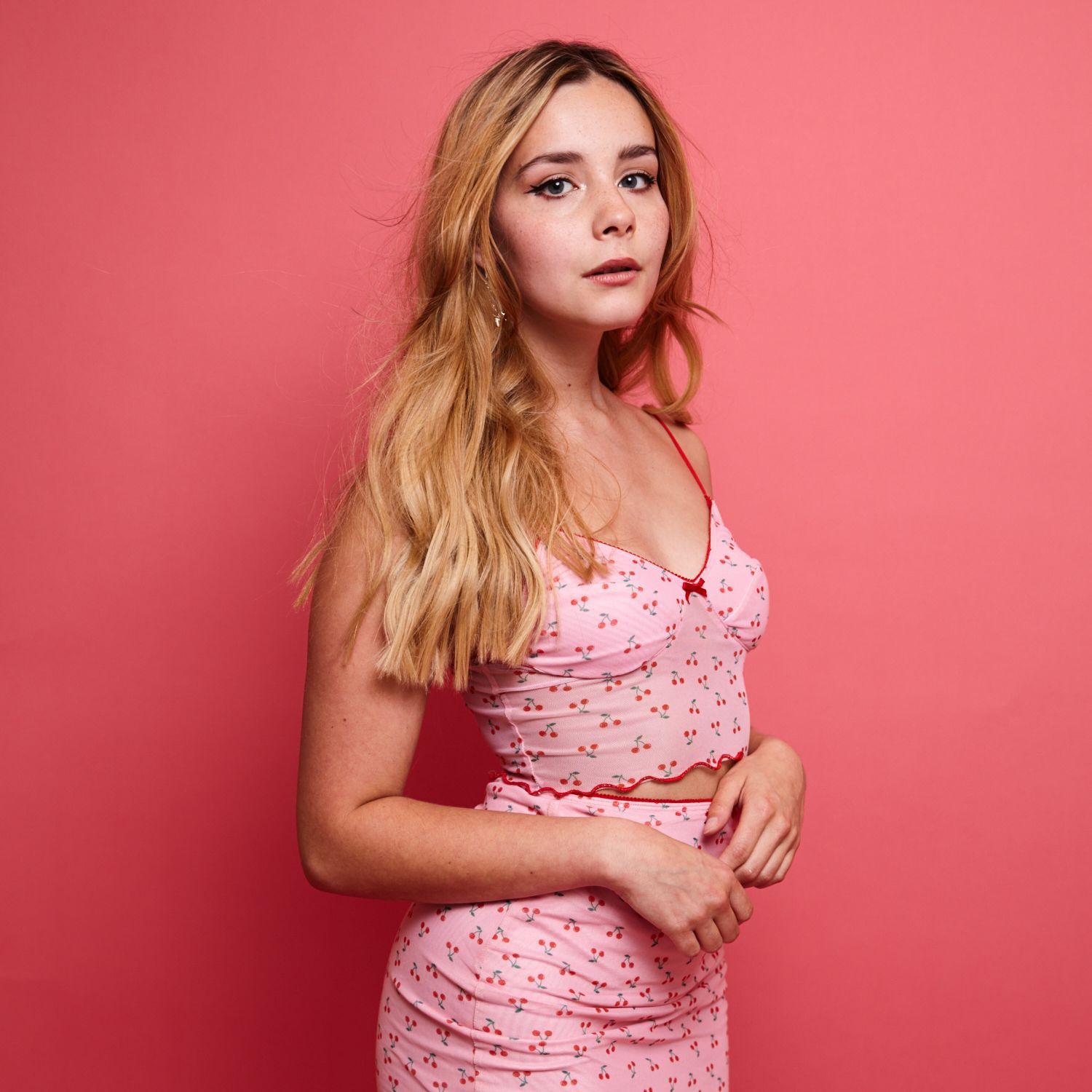 Hi piri & Tommy, thanks for chatting with us. Can you tell us a bit about your latest single "soft spot" and the inspiration behind it?
piri: Hi! Thank you for having us! "soft spot" was actually written about Tommy in about April last year, it's a very raw expression of my feelings at the time. It's about feeling completely powerless to the person of your affections, but still being almost foolishly optimistic that it will all work out. Luckily this time it seemed to work out pretty well with Tommy.
Tommy: I've been making drum and bass since I was 17 and had been dying to make a drums tune for a while. Froge had heard my drums as I'd showed my Soundcloud beats. One day she asked me "can I just sing on a beat like that?" I said sure and made the 8 bars the next day. I knew I wanted a deep pad with bubbly chords that I could ride throughout the song and snappy drums for a tight groove. I sent the basic beat to frog and she came straight back with the fire. Loon birds were added and the all important beat switch for some amen flavour. After many months of mixing I got it to the best I could make it sound.
The track itself is doing really well on Spotify and TikTok and you've gained fans in Charli XCX and Rebecca Black, how crazy is that? Have you slid in either of their DMs yet? We'd love to see a collaboration with one of them!
piri: The reaction on TikTok has been so crazy! Even Molly Mae just used the sound by chance and we were both so mind-blown! The Rebecca Black shoutout was so trippy & it's crazy to think she knows who I am. She was really nice though and replied to my message thanking her for sharing the song! Charli is such a UK icon and inspiration as well, so it meant so much to hear what she said about our music!
Tommy: It actually blew my cogs out when Charli played it on Radio 1. She said it was one of her favourite songs at the moment and that she runs to it in the gym. I cannot believe that the real life Charli XCX spins our tunes. We are not planning on doing collars at the moment but would love to work with her in the future.
For anyone that doesn't know, you grew up in Manchester and studied Chemistry at university but how did you and Tommy meet? Can you tell us about the moment you both decided to work together and how it went at the start? Also were you always planning on doing something within music or was uni the main focus?
piri: We actually met on a date and have since had a kinda rollercoaster relationship since then. Tommy had always been making beats and can smash a new idea out in a day, so after a little while we decided to try making one together since I could sing. We turned out to be like the perfect creative team because we both love the process and we both love the type of music we make so we just kept doing it. I feel bad saying it but I had absolutely no plans of going into music up until that point, mostly because it just seemed completely unfeasible. Tommy really helped me realise what I'm capable of.
Let's talk about TikTok, you've got over 200k followers on the platform. What do you love and hate about the app?
piri: I love that literally anything can pop off on there. You don't need to have followers to have a million-views on TikTok, you just have to make something people want to interact with. It's the best place as a small creator to get yourself out to people. I absolutely hate the banning issue, though. It's out of control; TikToks are constantly taken down despite them completely adhering to the community guidelines and users are being banned if this happens to them multiple times. I had my account banned 3 times in the past!
As you're both really into music, especially dance music, who did you grow up listening to? Who are your favourite artists and bands?
Tommy: I was a chilli peppers kid and started a funk rock band in high school alongside playing trumpet in every school band that needed horns. My older brother started taking me to house parties in sixth form which is where I feel in love with dance music. I ended up listening to as much music as possible from The Meters to Ed Rush and Prince to Lemon Jelly. Any genre, any style, there is always something sick in there. By the time I was 18, I was drum & bass obsessed and fell in love with the artist break who combined so many musician elements with the filthy. I knew that was the way I wanted to make dance music. Also all hail Kaytranda and Disclosure! 
piri: I grew up in a house with an R&B and hip-hop mum and a rock'n'roll dad, so I was surrounded by a good mixture of music since I was young. The Arctic Monkeys were always my favourites as I was growing up, but now my taste is much more based on good vibes and dance music, artists like Disclosure, MJ Cole and of course PinkPantheress.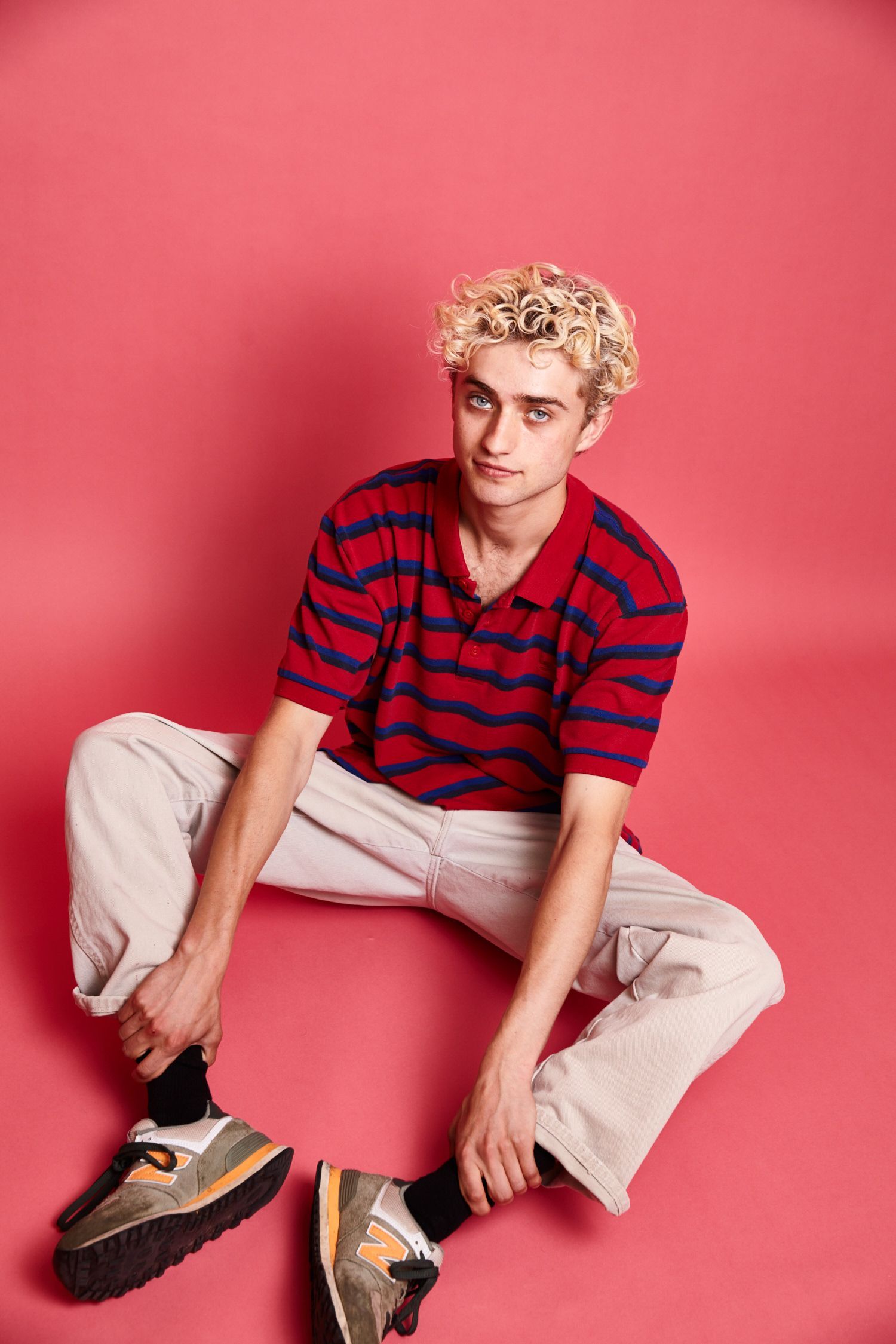 Besides being songwriters, do you have any other fun facts you can both share about yourselves?
piri: I'm a pole dancer!! I started for fun at the pole fitness society at Lancaster university and fell in love with it instantly, highly recommend it for anyone who wants to get fit and flexible it's literally the best and most fun full body workout.
Tommy: I like jumps and big air! Get me on the 125 and send me down the black run. I am speed.
What do you both hope to achieve with your music? What drives you to release music and what do you hope people take from it?
piri: I think I just want as many people to hear and enjoy it as possible, it's something that we put a lot of energy and love into and I'm really proud of it. There's nothing better than sharing something you made with people; its so inherently human.
Tommy: I hope we can get as many people dancing their feet off as possible! I love making music with all my heart and am honoured to contribute my beats to music, one of life's finest gifts. I can make anyone a bit happier then that makes me happier.
Finally, what's next for Piri & Tommy? Can we expect touring or new music soon?
piri: We are absolutely releasing new music soon and I cannot wait so please stay tuned! We're just pouring music out of ourselves lately to be honest I'm so excited to get it out. I'm also very excited for our first few live shows ever this year and hopefully festivals next year.
Tommy: More music for sure. I actually can't wait to release more tunes so we can finally make some new ones. We have some shows coming up in November which we are so excited for. Maybe one day we might get to spin the tunes at a huge festival, that would be a dream come true!
"Soft Spot" is out now. Stay up to date with Piri & Tommy @piri.io // @tommy_vills
Interview by Cameron Poole