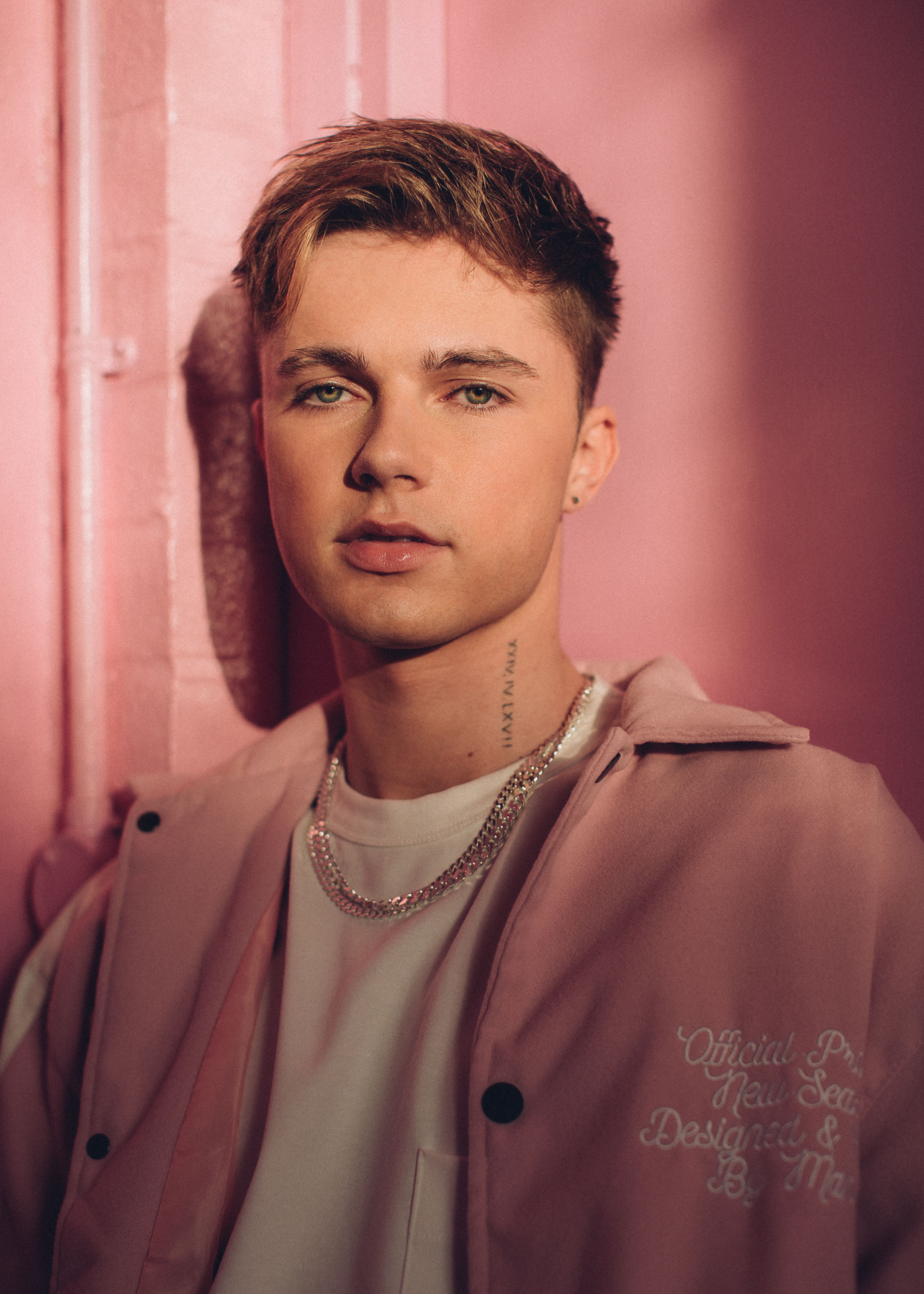 HRVY
Renowned pop artist and TV personality HRVY is back with a brand new sound with his new single "Runaway With It."
Not shy of performing on stage, pop artist HRVY has sold out countless headline shows in North America, Asia and Australia. At just 22-years-old, he has already established a successful music and TV career, thanks to previous appearances as a presenter on CBBC's Friday Download and as a contestant on BBC's Strictly Come Dancing. Undoubtedly his appearance on Strictly, where he came second place in the competition, has opened up an even broader audience for the singer-songwriter.  But now, HRVY is back with new single "Runaway With It". It's a brilliant dance bop that samples Shanice's 1991 hit "I Love Your Smile". Thanks to the track's feel-good nature, it feels like the perfect song to end the summer on as we step through to autumn.
Since the singer joined the music industry in 2013 when he dropped his debut track "Thank You", HRVY has already amassed a huge following. Yet the fame and 4.1 million Instagram followers hasn't gone to his head as he's undoubtedly just as normal as anyone else. Before our interview began, he told me about his plans for the day which included grabbing a coffee in London and maybe doing a spot of people watching. For someone who's previously been on tour with Little Mix, The Vamps, and performed in front of thousands, it's good to hear he's still as humble as ever. We last spoke to the in-demand singer when he graced the cover of our OBSESSED issue back in 2019. So 1883 caught up with HRVY to talk about opening the National Television Awards, the new track and more.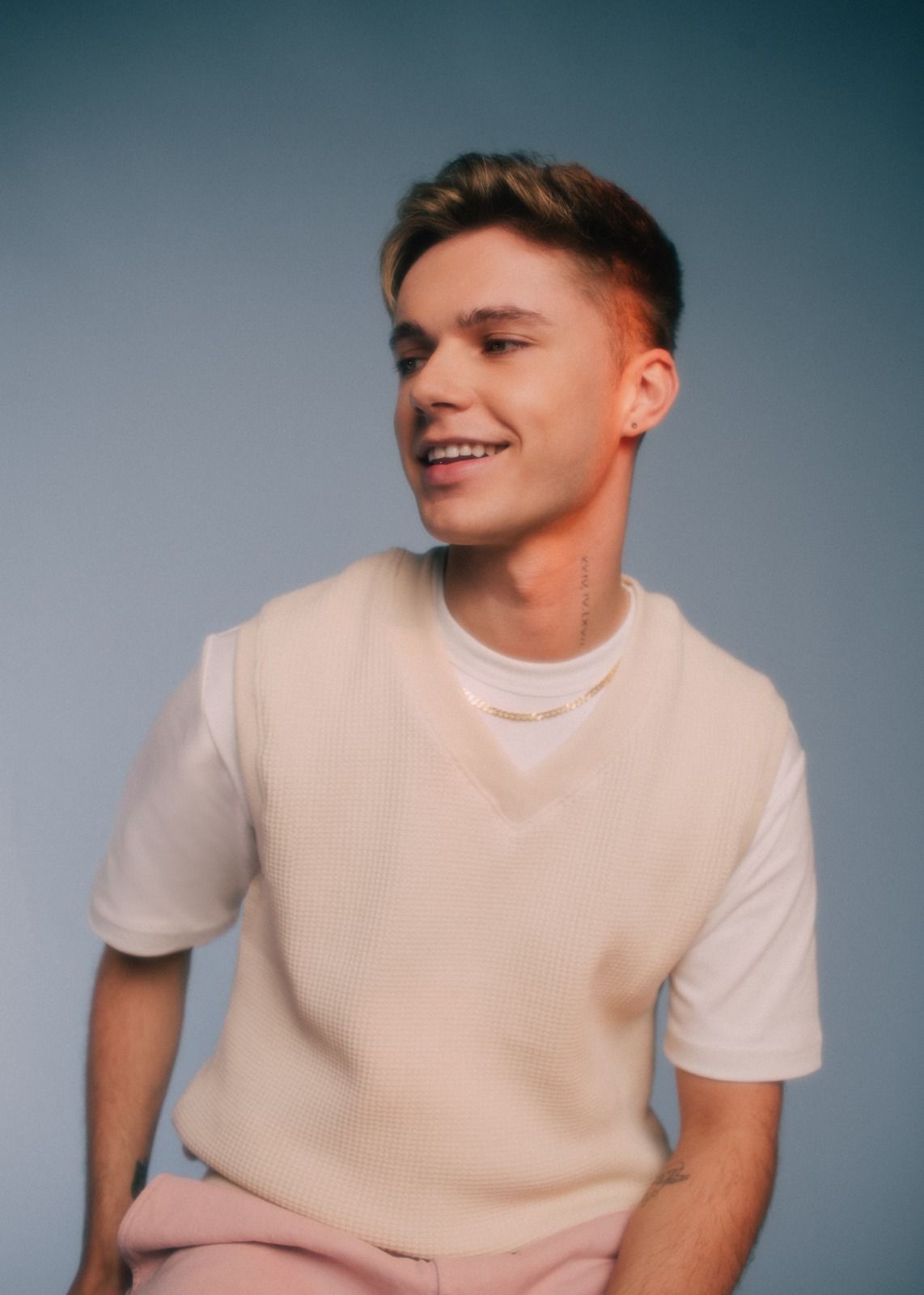 Congratulations on opening up this year's National Television Awards. The stage was super busy there were dancers everywhere, including your Strictly partner. What were your thoughts backstage, did it take long to prep for this big event? 
It was absolutely nerve wracking. There was so much preparation going into it, especially because of it being live on ITV, it had to be perfect. With it being the NTA's we had masked dancers on stage, Janette [my Strictly partner], a live band, more dancers. There was a lot going on but it a was pretty unbelievable experience.
Did you feel more pressure to do well because you were performing in front of a lot of big names, a lot of talent that you've admitted that you're a fan of, there were also 11 million people watching! 
Just in the front row was Ant and Dec, Ricky Gervais and Jonathan Ross. Once I was on, the stage manager told me not to look down! I said," Are you sure?" He said, "I promise you don't look, you'll have a better show if you just don't look at them!" It made me so nervous, especially knowing there were so many people. Actually, two minutes before I went on stage there was an announcement in the O2 Arena telling us how many people we were supposedly being watched by. I was like, "Oh My God, thanks for telling me just as I'm going on!", but It was amazing!
"Runaway with it" samples Shanice's song "I love your smile". You've previously mentioned it is really important for you to have a cross-generational appeal. Do you think that appearing on Strictly has helped you to broaden your otherwise younger fanbase?
100%. I think that the show really helped me to be seen by an adult audience, I suppose most of the people that watch strictly are mums, nans and their families. Before taking part in the show, I didn't realise that a lot of my friends watch it every year, some even saying they couldn't believe I was on it! When I go to supermarkets now I get nans come up to me, as they recognise me from Strictly and they always say they watched the show, so it definitely helped broaden my audience. 
Your new single "Runaway with it" is out now. It feels like the perfect song to end summer on. Can you tell us about how you wrote this track and what would you say are the main themes you're pulled towards when starting your writing process? 
Exactly that, I feel I needed a song to end summer on,  a dance-y, upbeat, song. I've never used a sample before, ever, and it's something I've always wanted to do. People will know the song from back in the day, when it first came out and I know it from when Chris Brown sampled it. I thought it was a good song to end the summer on but now I've been working hard on the release of some new music and I'm really excited for what's about to come. I've got an EP that's coming out very soon but I'm glad to end summer with this particular song.
A new EP? Can you tell us anything about that?
It's a lot more vibe-y, R&B maybe. It is still pop but less dance-y which is quite a big thing in itself, the last three songs i've released have been very dance orientated!
The music video for your first single you released with BMG, "1 Day 2 Nights", is influenced by 'The Wolf of Wall Street' and Leonardo DiCaprio has inspired some of your previous music videos before. What is it about this Hollywood actor that you love so much?
I just love his vibe, when I go onto Pinterest I type in '90's aesthetic' if I'm looking for ideas on what to wear in a music video or a photo shoot and it's always him that comes up first. He is just so cool. I think part of why he's so cool is because he doesn't try to be but I try a lot haha. He is very talented, Leo is an amazing actor, I feel like he was iconic then but he's still iconic. If I could be someone else – I'd be him. 
The last time we spoke to you was for the front cover of our OBSESSED issue back in 2019, you were heading on your second European arena tour. Next week, you'll be heading off again on your 'Third Time Lucky' tour, where some of the venues have been upgraded due to phenomenal demand. Do you have a pre-show ritual and if so, does it change when you play bigger venues?
Before I go on stage I always like to have twenty minutes to myself. five minutes before, I get all my dancers in my room and my band and we will listen to hype music to warm up and get ready. We jump up and down that kind of stuff. We have a handshake and I say, "avengers assemble!" because I feel like we're all superheroes, I don't know why we do it but we always do it just before we go on stage. It's cute. I don't really have a ritual but I just like to chill out for a little while before I go on. For the NTA's I think I spent about an hour sitting in my room chilling, it was that crazy!
As it's been a little while since 2019 when we last caught up with you, how would you say you've changed since that point in your life, not only as a singer-songwriter but as a person as well?
I feel like I'm an adult now. My hair is different, I live in my own house now, I've had a lot more music come out, I do things a lot differently now. I feel like I was happy then and I'm happy now. A lot's changed, but also a lot has remained the same. I've progressed but I've also stayed the same. Grown but still grounded.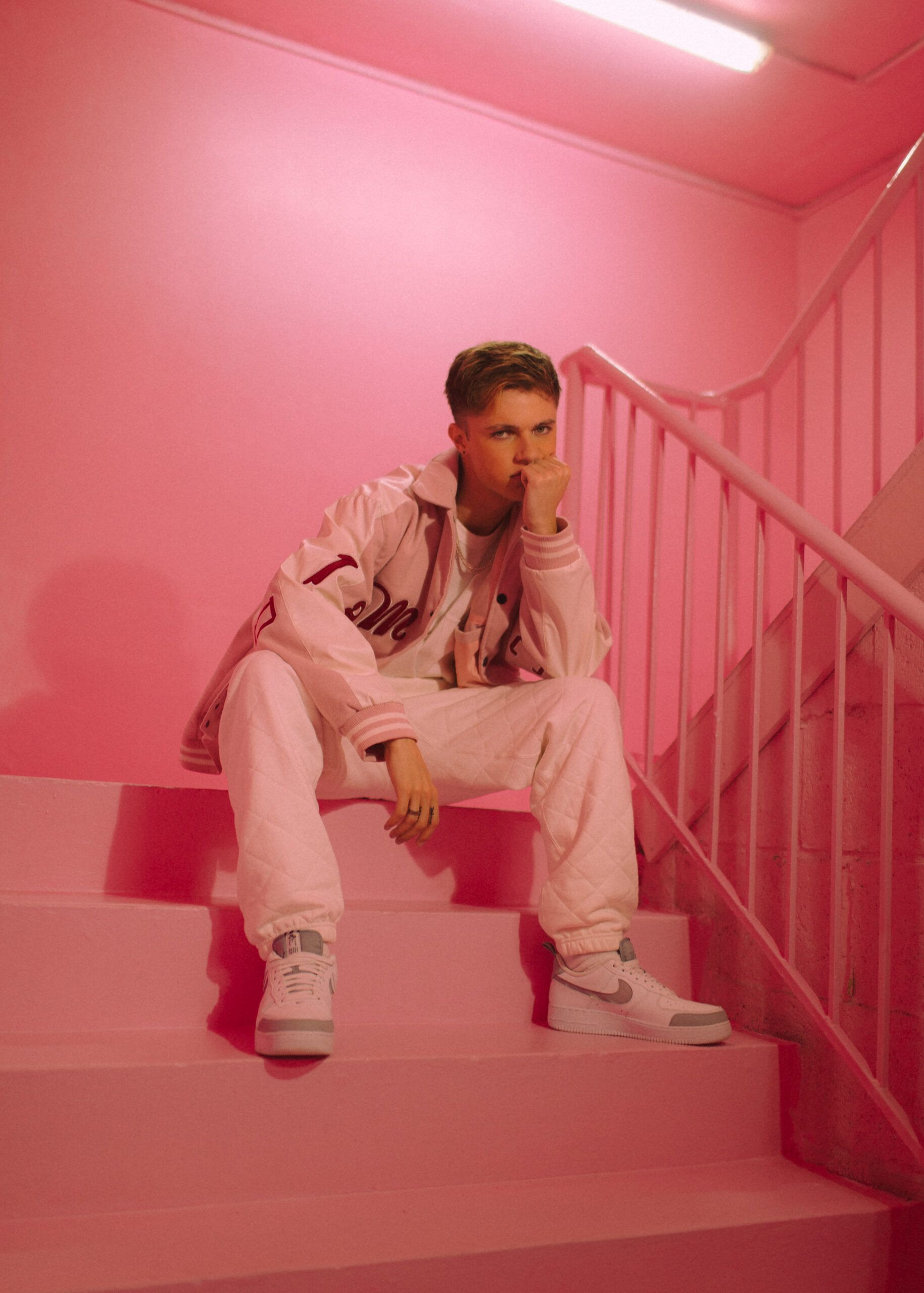 "After everything, if the music is something that you don't love and the music isn't good, then it doesn't matter" are words of advice given to you by Shawn Mendes. How did you end up meeting him and did this piece of advice stick with you? 
I met him for the first time, backstage at Wembley Arena, when I performed at the Summer Time Ball in 2019. We were speaking about music, and releasing new songs and he said to me "At the end of the day it all comes down to what the music is, if the music's good then it doesn't matter" I took that with me. I had an album that was meant to be released in the middle of lockdown, but it just wasn't the right time. At that moment, I remembered what he'd said, and I felt that it just wasn't right. I was falling out of love with the music because it was getting older and older, so I pulled the album. That quote has definitely stuck with me, and it shows because I've used it. 
What advice would you offer to new musicians starting out?
My advice to singers that are coming out, is do what you wanna do. Take advice from these big labels and help them guide you, but also listen to yourself and your gut feeling because only you know what you want. If you don't love it, how can you expect other people to love it? People can tell if you genuinely love something, or if you're just being told to promote something. In a nutshell, stay true to yourself, but also take guidance from others.
Two years ago, you collaborated with K-Pop stars NCT for, "Don't Need Your Love" What was the main highlight from your time in Korea and what do you think we should adopt from their music industry? K-pop has really taken over the world right now.
That was literally the best thing I've ever done! The whole experience, going to Korea and meeting the boys, even though there was a language barrier we still really all got on. I got to dance and go on amazing sets to shoot the music video. I loved the song, I wrote the song. They changed some parts to Korean, which was really cool to hear. It was just cool to be a part of a different culture and to be accepted in the K-POP community as an outsider. They really took me in and liked me which was really nice to see, becauseI know that K-Pop fans can be quite protective and territorial, it was just really cool to make friends. I still speak to some of the boys and I'm sure I'll go out there very soon to see them and meet back up with them. 
I heard you also got a tattoo to commemorate the song?
It was such a great experience and I love the logo that they created for the promo,I just thought why not get it on me because of how much I love the song! 
You first appeared on our screens as a presenter on the CBBC show, Friday Download. Would you say your presenting work has helped your music career at all? And can we expect to see you in more presenting/acting roles any time soon?
My days presenting helped me to be confident when speaking in front of a camera. I used to be very nervous, so it definitely gave me a little bit of an advantage. Maybe one day I'll do some more TV presenting but for now it's all about my singing. I'd love to get into acting at some point as well, but we will see…one thing at a time. 
You've been in the music industry since 2013, when you released "Thank You" it's been a long road since then, and you've experimented with so many different genres. Your last two singles have made you synonymous with dance-pop. I know we've touched upon your latest EP, but what can we expect from you in the near future? Is there anything else you really want to try out genre-wise? 
I think the new music is mostly the stuff I haven't done a lot of, it's R'n'B and pop genres which are always the ones I personally love listening to and working on. I have always done stuff to cater to an audience or because I've been told I have to, which has been great in terms of getting me through a lot of doors but now I'm actually working on stuff I love to write, which is the stuff I'm most excited about! 
"Runaway With It" is out now. Follow HRVY at @HRVY 
Interview by Molly Noble
Featured images by Sam Neill