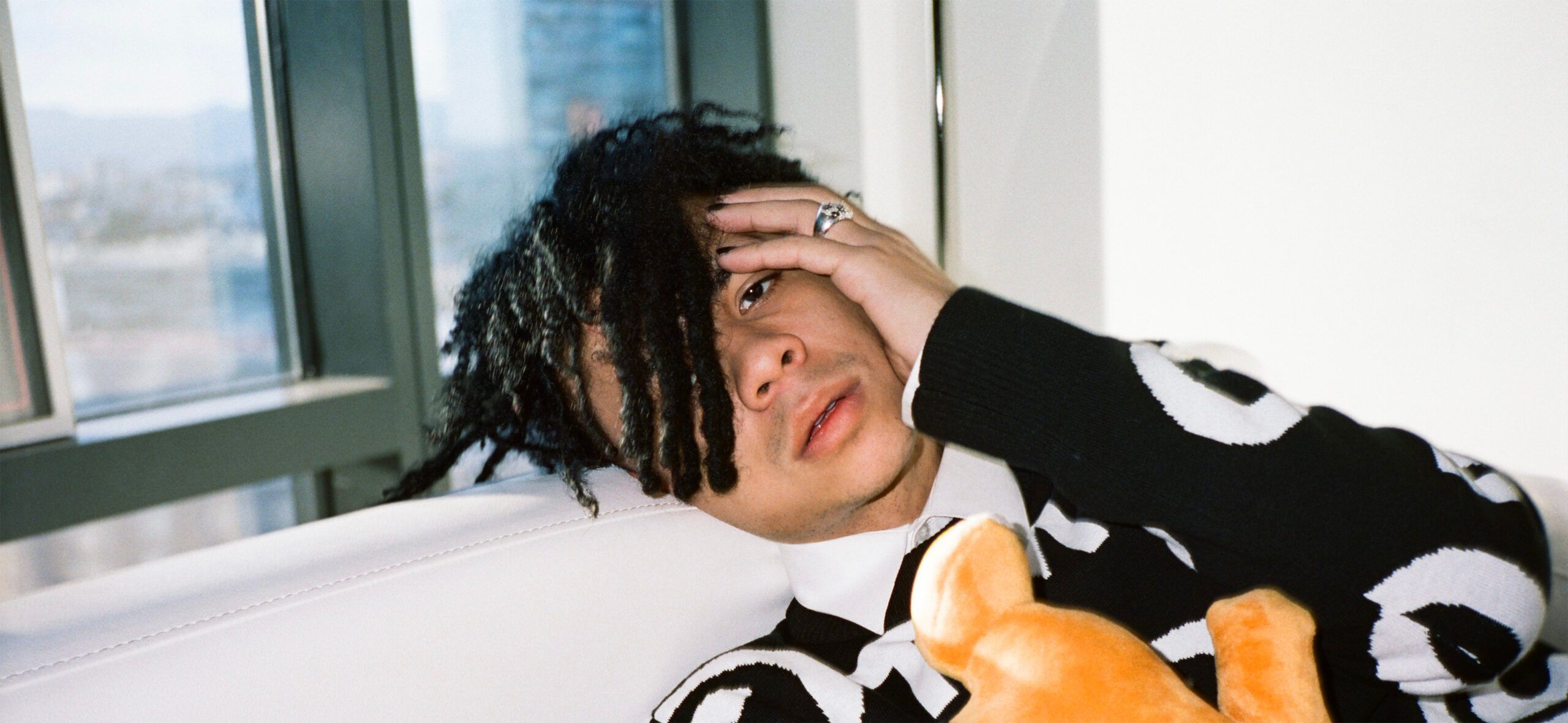 iann dior
Puerto Rico-born, Texas-raised rapper iann dior takes a purely instinctive approach to his music, creating dreamy soundscapes elevated by introspective lyrics. Inspired by J. Cole, the young rapper tells engaging, impactful stories with his music.
Following the nationwide headline Industry Plant Tour and hugely successful debut album Industry Plant, iann has delivered a star-studded EP I'm Gone featuring Machine Gun Kelly, Travis Barker on track 'Sick and Tired' and 'Prospect' featuring Lil Baby.
Born in Puerto Rico and raised in Corpus Christi, iann was drawn to music in high school and found instant success with the first song he ever wrote. Despite his lack of experience, the track earned 10,000 plays in a week, all through word-of-mouth. Drawing more and more listeners by consistently putting out music, iann caught the attention of Internet Money founder Taz Taylor before skyrocketing to stardom. Having faced skepticism and named an 'industry plant' by people who doubted his fast rise, did not deter iann in his musical journey. Instead, the talented rapper embraced the criticism, channelling it into inspiration on his debut album — proving effortlessly that he's not in this for the fame or limelight; he makes music because he enjoys it and hopes to forge genuine connections with people.
Speaking to 1883, iann details the inspiration and message of the nine-track EP, delves into his earliest memories of enjoying writing creatively, loving J. Cole, how his heritage has impacted his music and much more.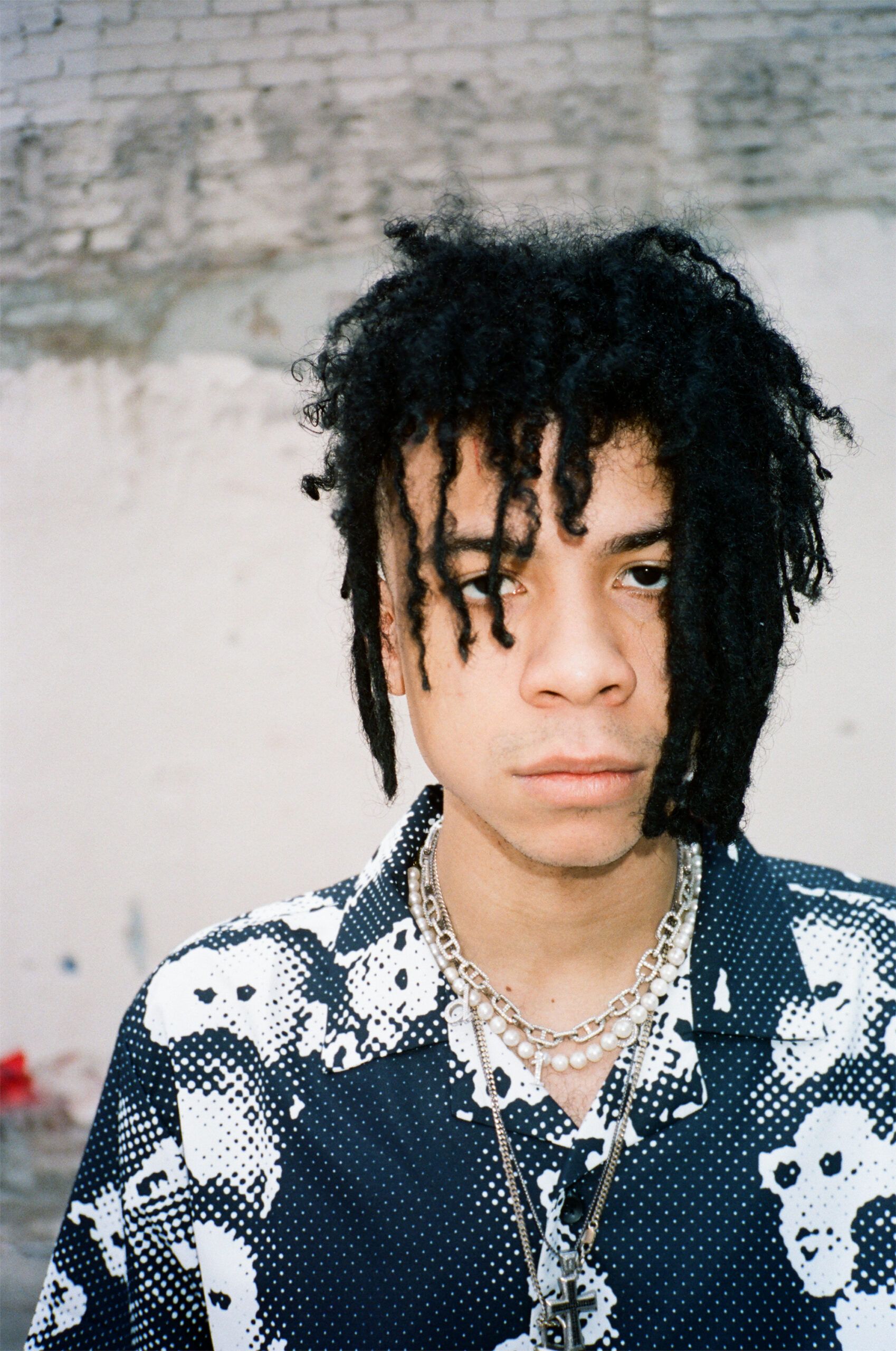 Your debut album, Industry Plant, you embraced skepticism surrounding your quick rise to fame with confidence. Has this always been your approach to dealing with unwarranted criticism? 
So Industry Plant is definitely not a way that I always try to deal with criticism and hate, but it was the perfect way to basically do the 'Eminem effect' and say it myself so when I say it, you can't really say anything else! It's just, you either listen to the music or you don't; it's good music.
In a previous interview, you'd spoken about how you want your music to make people feel less judged, so they are able to accept themselves as they are. How does the new EP I'm Gone reinforce this message? Is there a particular track of the nine tracks that you consider your personal favorite?
I'm Gone is the perfect way to show that if you don't appreciate something when it's gone, you're gonna want it back a million times more. I would have to say one of my favorite songs from the EP would have to be 'Sick and Tired'. Working with my brothers MGK and Travis Barker, was literally one of the most fun sessions that I've ever had in the longest time.
You started writing songs because you were good at writing in general. What's your first/earliest memory of writing creatively prior to your foray into songwriting? 
My first memories of ever writing something would have to be high school essays. I would always get an A on the essays, and that's what pushed me to start writing songs — because I was not trying to be an English teacher.
If you weren't doing music, would you still be doing something related to writing?
Um, probably not! I always wanted to be a businessman and have my own businesses and whatnot.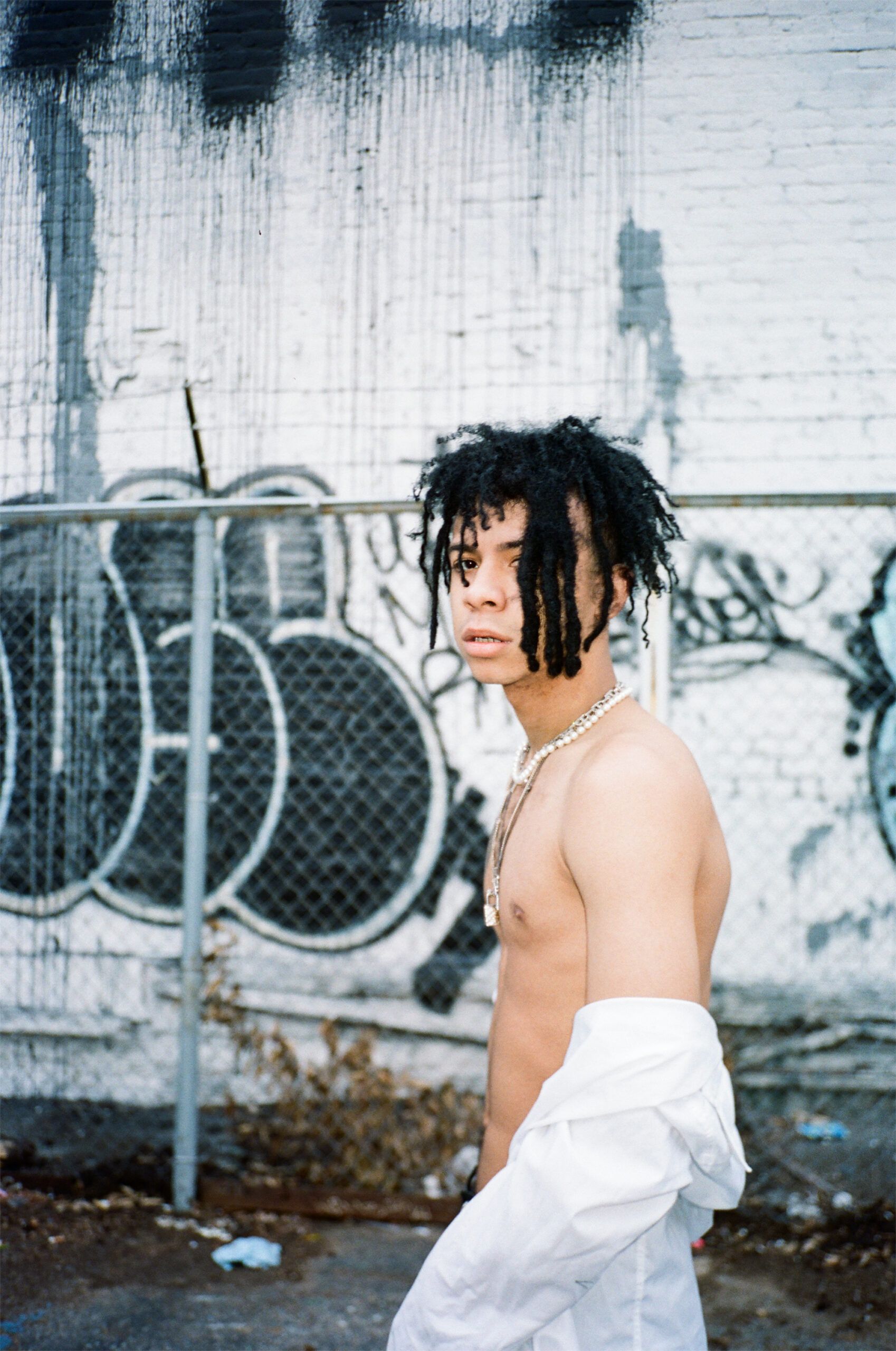 Moving from songwriting to your sound, it's described as being a 'fusion' of a few genres. What's the biggest challenge you've faced in the process of finding your unique sound?
I wouldn't even call it a challenge; I think me opening up to different genres is just a way of me expressing myself with different tones because each genre has a different frequency of how it's supposed to make you feel.
You've mentioned J. Cole as being the reason you're doing music. What was the first song you heard of J. Cole that made an impression on you? 
'Dreams'. You can probably only find it on SoundCloud or YouTube. In the song, he's explaining this whole story of how he likes this girl that has a boyfriend but he's still like doing some weird, little stalking shit with her, so I don't know — good song though, check it out!
How have your life experiences, upbringing and culture impacted your music? Aside from artists, who has made the biggest impact in your life? Have you got a role model? 
It definitely impacts my music in a weird way. I was always the new kid growing up, so knowing that… I mean that's why they called me 'sad boy dior, he ain't got no friends.'
Outside music, it's definitely my dad. He always worked very hard to make sure we were good, so now it's my turn.
As an artist, your collaborative history so far is incredible. Was there a particular moment you were completely awestruck by someone you were working with or where things felt surreal? In terms of collaboration, name five artists you'd love to work with in the future.
I'll have to say that person is Travis Barker. Every time he adds drums to my track, I lose my mind. In the future, I'd love to work with Bruno Mars, The Strokes, Dominic Fike, J. Cole, and Don Toliver.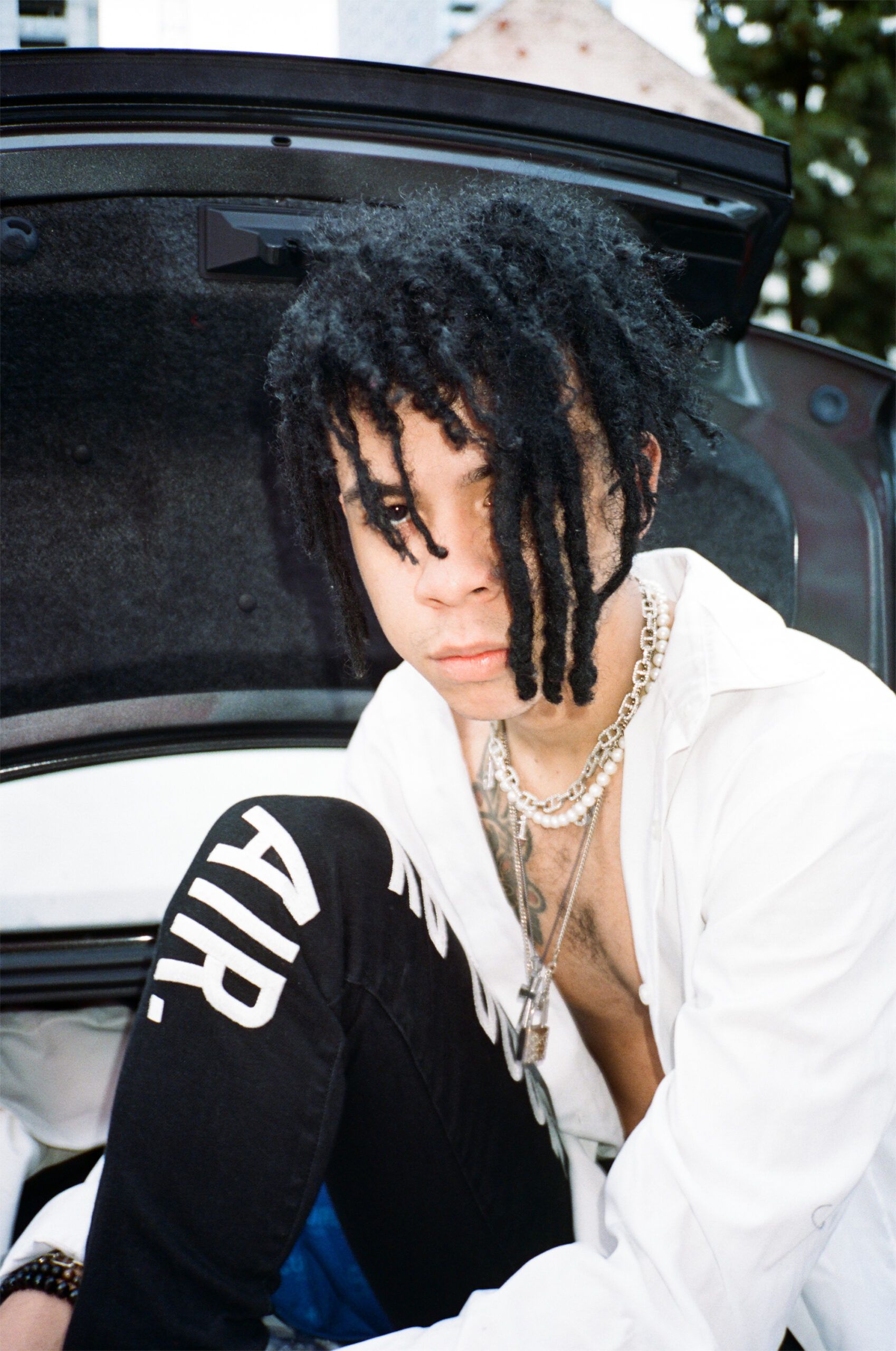 Can you recall any instances when you felt like your music was making a positive impact on your fans? Speaking of fans, has it been a struggle to stay connected with them and keep them engaged during the pandemic? How have you been dealing with it? 
I would have to say the Industry Plant Tour was when I really started to realize what my music was doing for people. People were coming up to me and literally telling me I saved their life. I've been hopping on 'lives', you know making sure that my fans are safe… making sure that they stay inside. I also started playing Twitch, so I'd put like scary games, and my fans would go in there and just have a laugh with me.
With your fame being as explosive and fast as it was, do you harbor worries or anxieties of it fizzling out at all? What do you do to overcome these worries? 
Nah, I'm never worried about that. Because that's not what matters to me. I got here by just genuinely making music and having connections with people that understand my story. So, if there will always be people that relate to my music, then I'll never have to worry about that.
What are your plans for the future? If you could come up with one insane scenario of where your career might go five years from now, what would it be? 
Arenas! World Tour! I'm selling out Madison Square Garden!
Finally, if you could condense your outlook to life to a single motto what would it be and why? 
You shouldn't be scared to die; you should be scared of not living.
interview by Malvika Padin
photography Kevin Amato
Check out iann dior's EP I'm Gone and latest music video for 'Prospect' feat. Lil Baby below!
[embedyt] https://www.youtube.com/watch?v=4p2p4aMbh0w[/embedyt]