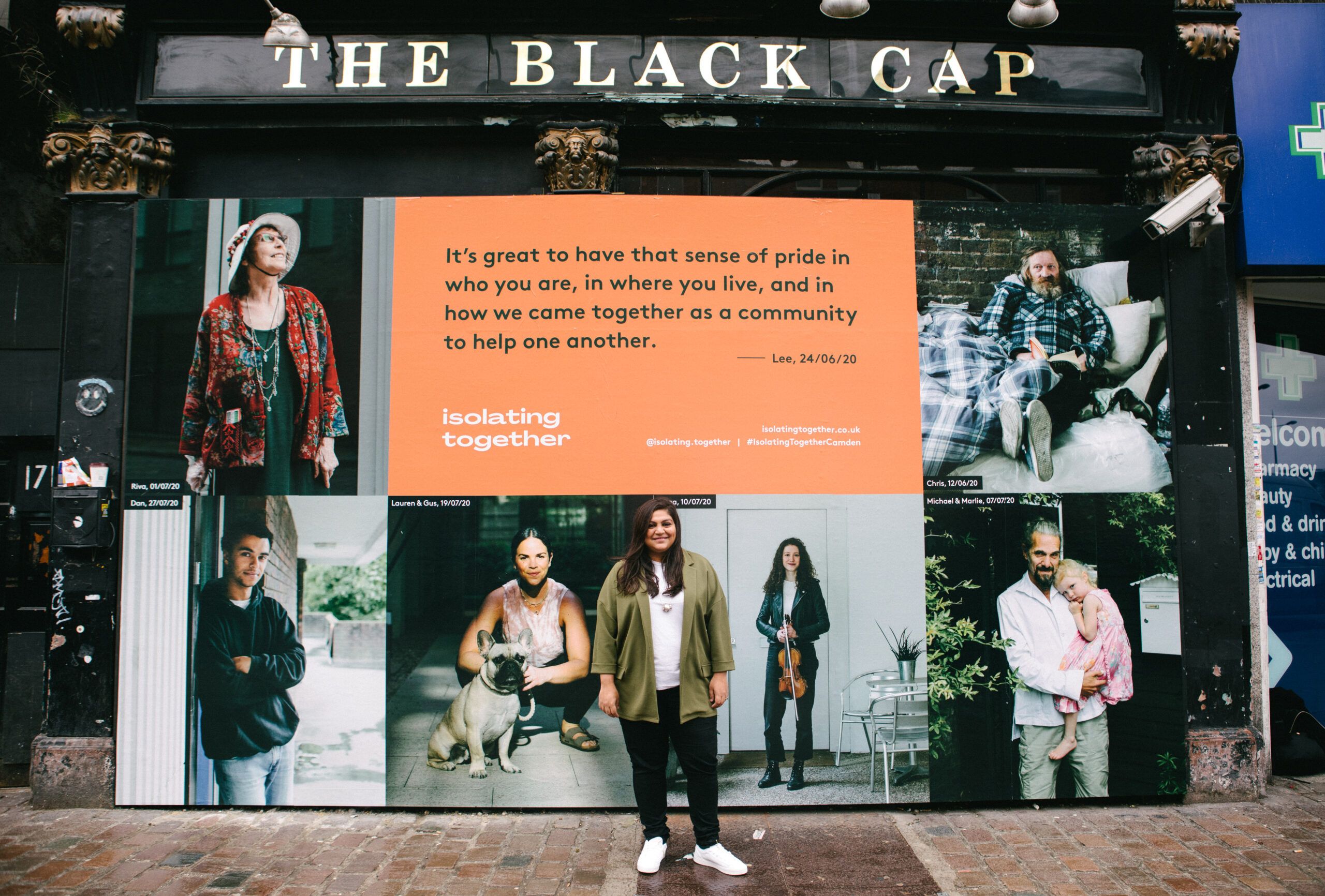 Isolating Together: An outdoor photography exhibition marking one year of lockdown
Isolating Together is a photographic series and outdoor exhibition documenting stories of community, action and solidarity during Covid-19 by Kentish Town-based designer and documentary photographer Karishma Puri.
A year ago, at the height at the first wave of the Covid pandemic, Karishma Puri, a Kentish Town-based designer and documentary photographer with an interest in projects with social impact, decided it was time to take matters into her own hands to help her neighbours, and set up Mutual Aid, a WhatsApp-based community group for people to support one another in times of isolation and social distancing.
It was 3 months after the group was established that Karishma began taking pictures to document a newfound and unwavering sense of community, despite the challenges posed by the epidemic. The photos, which include both intimate portraits of Camden's locals and shots aiming to highlight the role local businesses have played in keeping people going, are now part of a series aptly titled Isolating Together.
The 70-plus pictures making up Isolating Together will be on display for ten days at 18 locations across Camden, London from 22nd March to mark one year since the first Covid-19 lockdown began in the UK. The entirely crowdfunded outdoor exhibition has been organised by Ms Puri in tandem with Jack Arts – a creative street advertising specialist with a focus on art and culture – and No Ordinary Experience – an initiative established by Georgina Bednar which consults, creates & facilities with communities and grassroots organisations – to transform spaces such as community centres, local shop windows and billboards into an open-air gallery.
We met Karishma Puri to find out more about Isolating Together.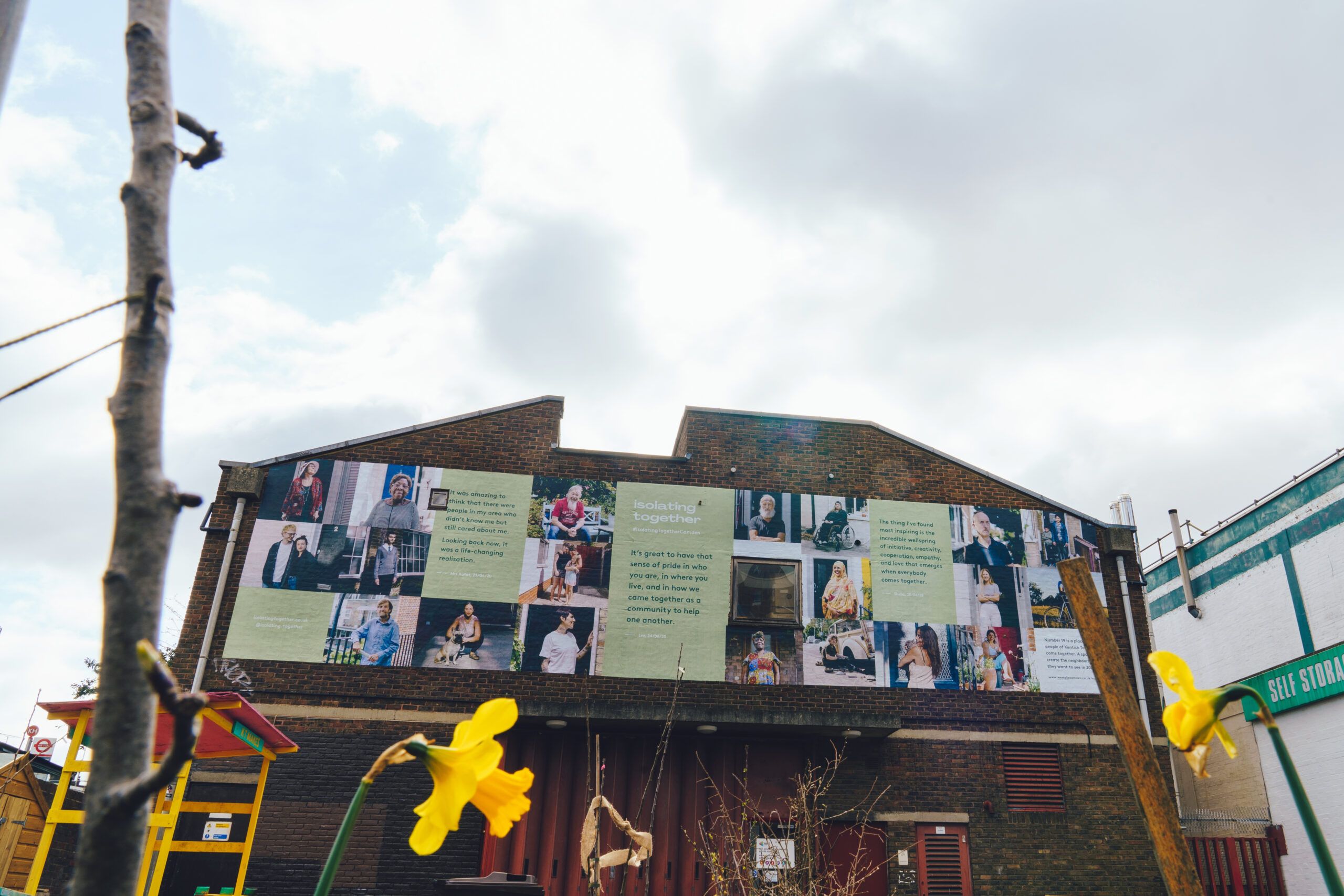 Hello Karishma, thank you for finding time for this interview.
First, could you tell us how Isolating Together came to be?
I was inspired after establishing the Kentish Town Mutual Aid Group to help vulnerable people access support and overcome isolation. While it was clear people were facing acute challenges, I was also aware of a growing hope and community spirit. So I set out to capture this energy and resolve with my camera. I photographed and documented the stories of 70 Camden residents, and so Isolating Together was born.
In March 2020, you set up the Mutual Aid Group for Kentish Town: what has the response from the community and neighbours to your "call to action" been like?
Honestly, it has been incredible – what a display of community and mutual support. Lockdown really changed people's relationships with their neighbours; either people had time to help out when they hadn't previously, or found themselves suddenly needing support. Covid created a situation where there was no clear distinction between givers and takers we all had to lean on each other.
There was a family that had to flee their home and were placed in an empty flat with no basic amenities – within the hour the group had gathered up things like mattresses, heaters, laptop, hob, etc and dropped it to them. This is the power of community, we could respond faster and more efficiently than the government was able to at that point.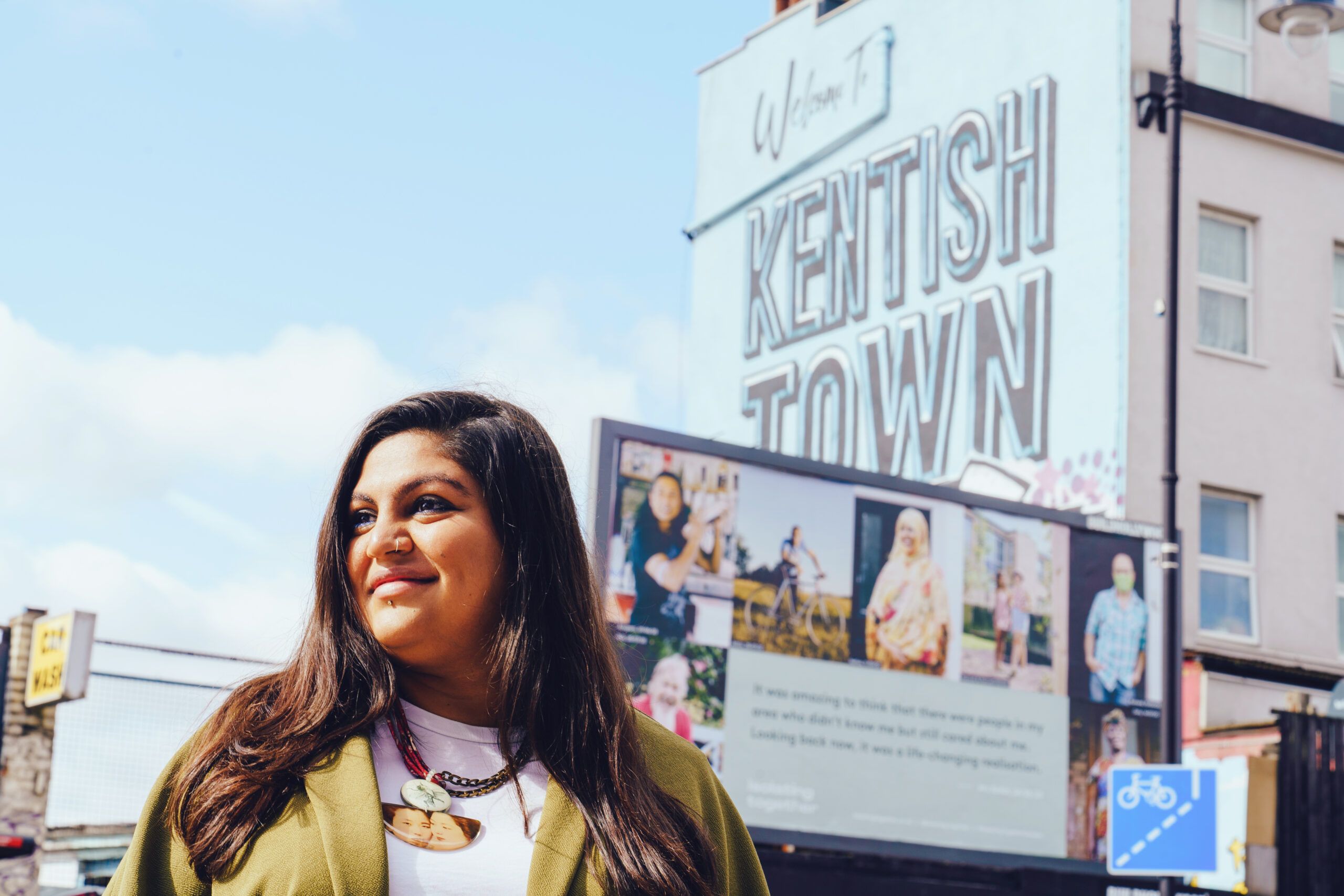 May I ask how the new pandemic reality has affected you on a personal and professional level?
Professionally, last year was tough. With months on end with no work and future projects cancelled, it was a struggle. Personally, the pandemic has made me more connected to London than I ever had been before (and I've lived here 14 years!). Being an immigrant especially, it's been hard to establish a sense of belonging, but lockdown has changed all of that.
I've seen a lot of devastation and unbelievable inequalities over the last year and can only hope that this prompts change.
Looking back at the past 12 months, what would you say was the most challenging aspect of the so-called "new normal" we have nosedived into?
To me, the last 12 months have really laid bare the sense of social isolation in our communities. People living alone would often be independent, but with this "new normal", they have found themselves to be vulnerable without having anyone to lean on. The mental health impact that has had has been huge and I feel one of the biggest challenges will be to overcome this.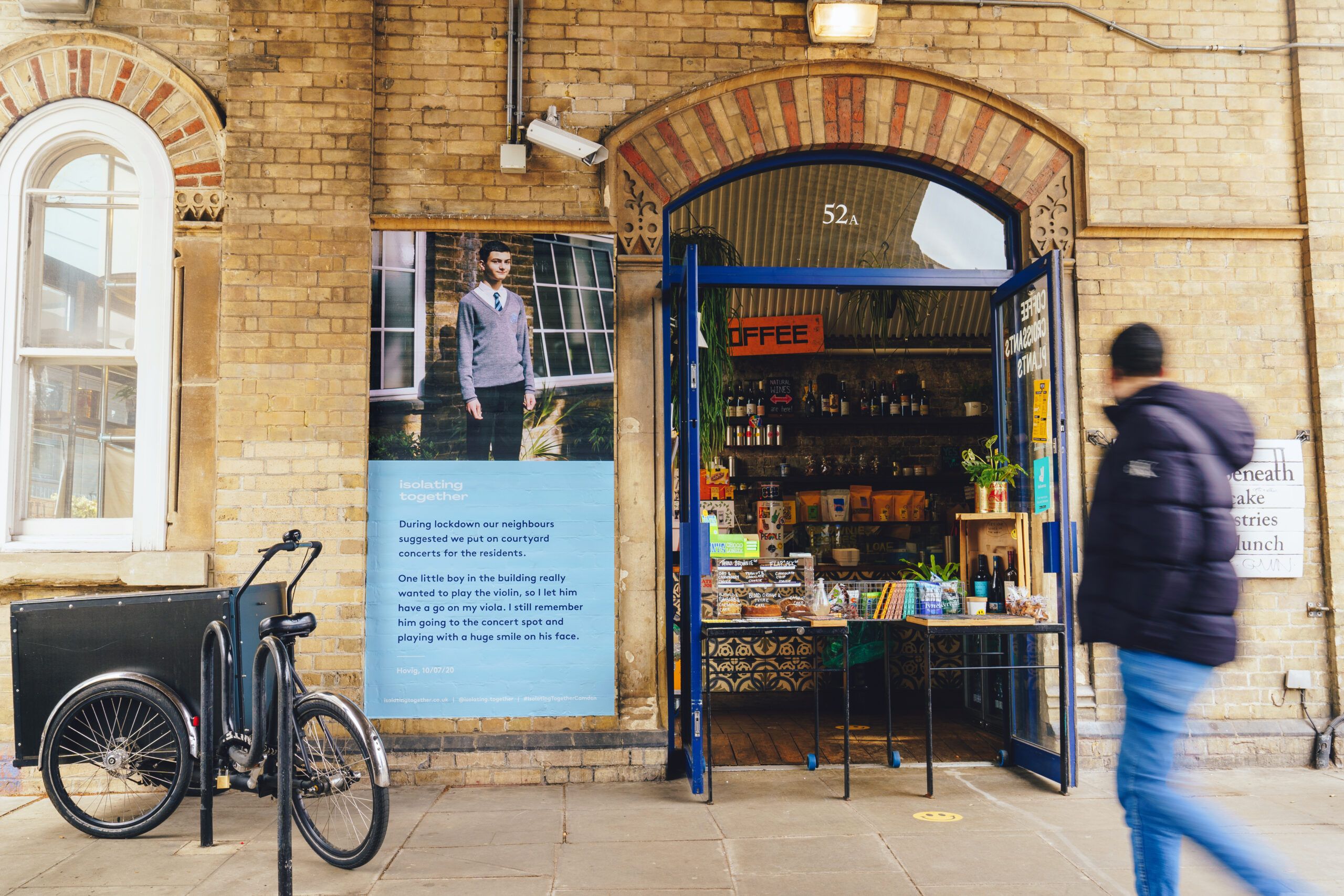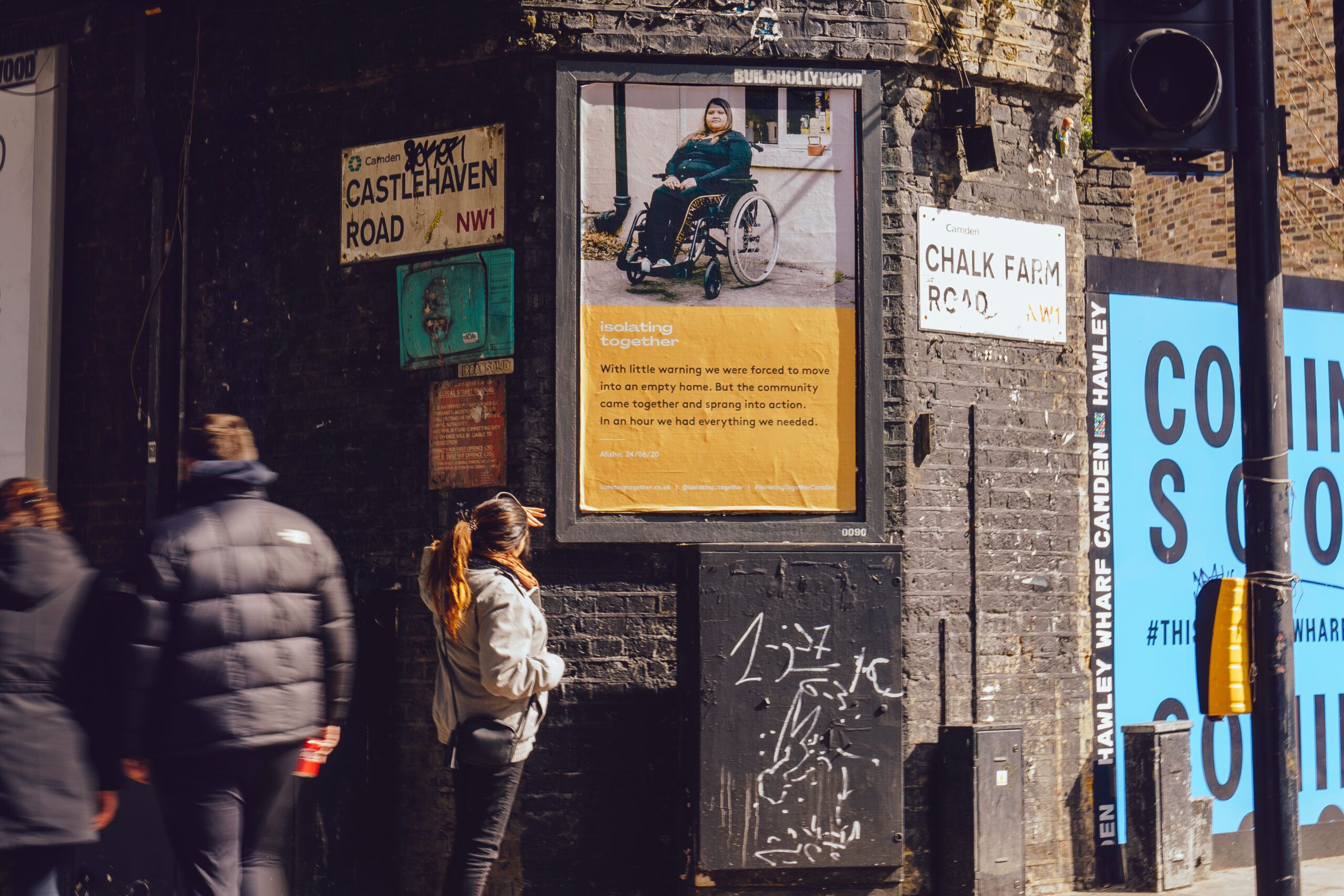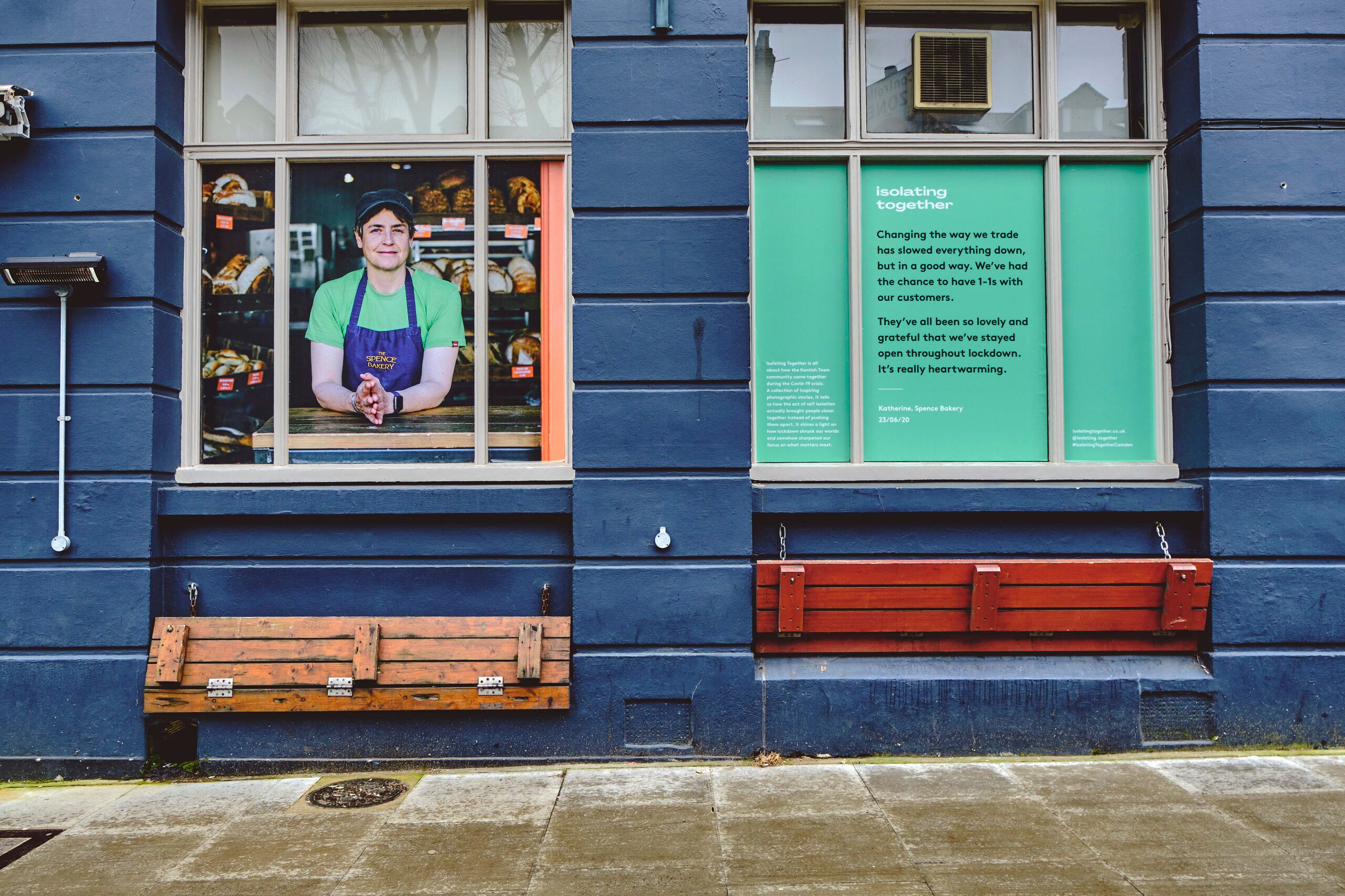 With regard to your project, what was in your view the most rewarding part of shooting Isolating Together?
Almost all the portraits I've taken are of people I spent months speaking to on the phone. It was only when I started this project that I got to meet them in person – before that I had no idea what they looked like, how old they were, etc. It was such a unique feeling to meet someone who looks like a stranger, but feels like a friend. Not only did I get to meet such a diverse group of people, but get to display their faces large-scale in my neighbourhood – to inspire others – this has been incredibly rewarding.
Out of curiosity, when did you first become interested in photography?
I've been interested in photography for about 15 years – I love it as a tool to tell a story.
As a last question, what does the future hold in store for you?
The last year has really made me think a lot about community – what it means and how we can effectively build it. I hope to take on projects focused on social impact and effect the type of change that unites people to fight for meaningful causes.
Running for 10 days from 22nd March, Isolating Together will be displayed at 18 locations across Camden, London. Full map here.
Words and interview by Jacopo Nuvolari