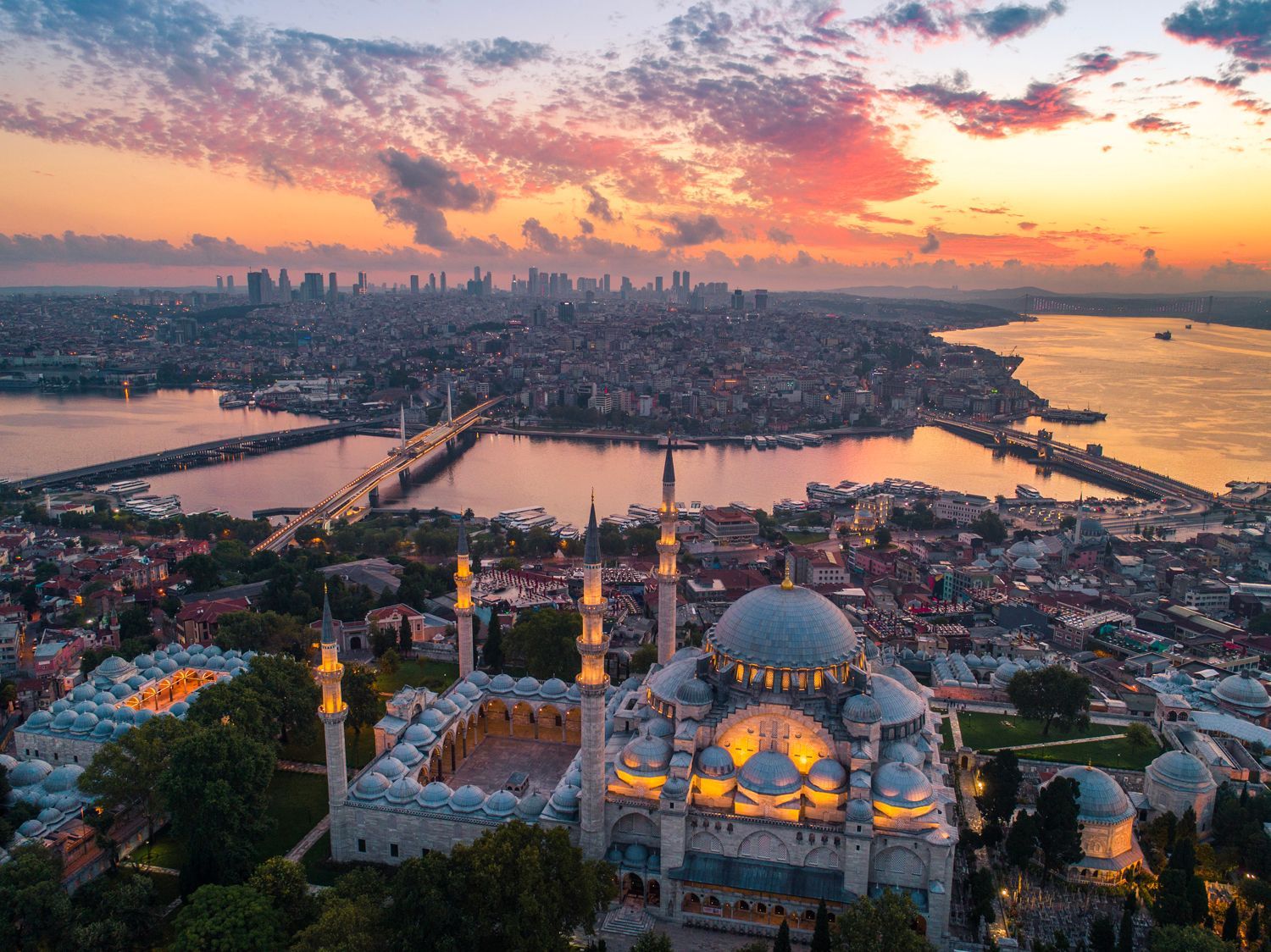 Istanbul: Where East meets West?
Istanbul the magical city where east meets west in perfect harmony, a melting pot of over 15 million people where traditions, culture and cuisine intertwine making it one of the worlds top destinations to visit.
Which is no surprise that on August 14 Istanbul will host the UEFA Super Cup final with two of the worlds biggest football clubs Liverpool and Chelsea some 14 years since Liverpool made history in this city and returning for the first time since.
1883 were whisked away as guests of Turkey's Ministry of Culture and Tourism to this enchanting city to experience all that Istanbul has to offer pulling out all the stops before fans flock to the city for this historical game and ready to experience Turkeys undoubtable charm.
With numerous flights to Istanbul operated by Turkish Airlines running daily from London, Manchester & Birmingham, getting here couldn't be easier in just under 4 hours we were transported to this magical gateway between Europe and Asia.
We landed in the brand spanking new Istanbul Airport which only became fully operational in April and is expected to become the worlds biggest airport in terms of handling passengers with a maximum capacity of 200 million passengers a year. Passport control was a breeze and was a fitting first glimpse of the city, showing that it can easily handle the large volume of passengers that will soon be visiting to watch the game.
Staying in the city centre with Taksim Square on our doorstep we were treated to the most incredible views of Istanbul's cityscape and the Bosphorus from our room at The Marmara Taksim Hotel. The area around Taksim is alive from dusk till dawn full of bars, clubs, restaurants and history waiting to be explored. Hagia Sophia is a part of Istanbul's history that must be explored and one that we were lucky enough to be given a private night tour of. The Hagia Sophia was built in the mid 6thcentury, making it nearly 1500 years old and remained a church for over 900 years until becoming a mosque in 1453. In 1934 it was converted into a museum. It is one of the most important Byzantine structures ever built and holds historical significance as a culminating feature of the Christian era Roman Empire and stands as a monument to artistic and architectural achievement. It was a humbling experience walking amongst such grandeur and offers just a small glimpse into what Istanbul offers historically. 
The next morning, we awoke for a trip along the famous Bospherous Sea. Aboard a Yacht we were treated to a traditional Turkish breakfast spread as we were transported between the European side and Asian side linking the Black Sea with the Sea of Marmara with dolphins jumping in and out of the water, it was truly a magical experience. The perfect activity for that romantic weekend get-a-way to pop the question. Viewing Istanbul from the water offers one of the finest panorama views of this amazing city and really brings to life the Asian and European shores which are lined with fabulous palaces, mosques and buildings and is easily accessible through various ferry companies. Towards the end of our boat trip we disembarked at Maidens Tower also know as Leanders Tower which was a lighthouse and now offers an incredible 360-degree panorama of the city.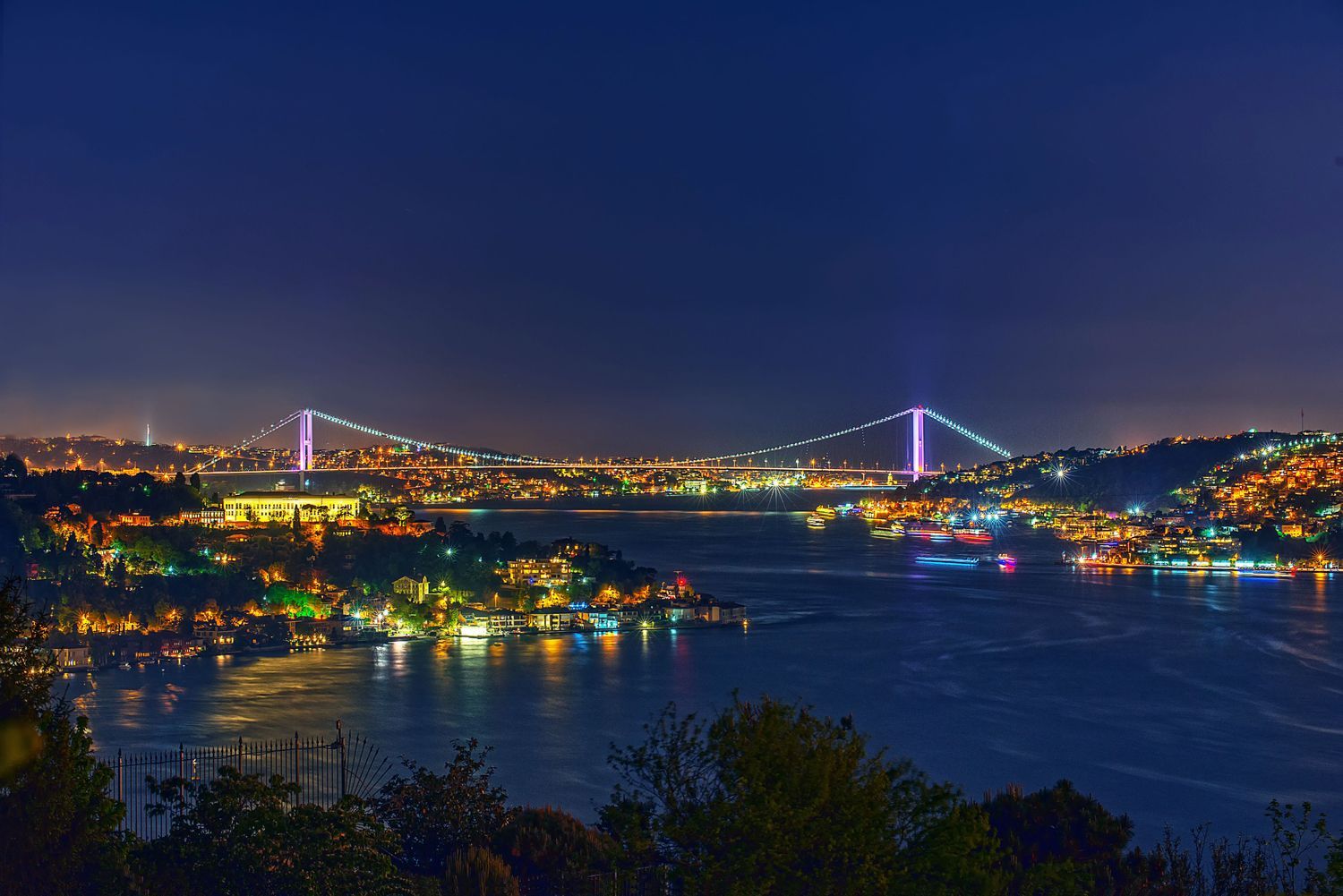 From there we were taken to the location where the historical UEFA Super Cup final will take place, Vodafone park. The stadium was built on the site of Beşiktaş's former home, BJK Inönü Stadium and is home to the Besiktas JK football team. Vodafone Park is an all-seater, multi-purpose stadium in the Beşiktaş district of Istanbul with a capacity of 41,903. It is an incredibly modern stadium and known as a 'smart stadium' which boasts StadiumVision and high-speed Wi-Fi technology. It houses 144 executive suites, and one "1903 Lounge" which can entertain up to 1,903 spectators in total. The "1903 stand" has a capacity of 636 spectators as well as 2,123 square metres of restaurants, 2,520 square metres of terrace restaurants and a VIP parking capacity of 600 vehicles. What's even more impressive is the stadium museum which in my opinion is the most in-depth football museum I have ever seen. Covering 1,650 square metres Hundreds of unique sports objects, jerseys, medals, trophies, photos and videos that visualize Beşiktaş JK's glorious history of 115 years are exhibited for all to see. There are also many interactive and innovative ways that we were able to learn more about the club and stadium including a VR tour riding an insane rollercoaster around the stadium, a karaoke room to learn the Besiktas football chants and a simulation room that lets you hear some of the stadiums loudest chants with their fans being measured at 142 decibels, an aircraft carrier taking off is 140 just to put in to perspective how loud they really are.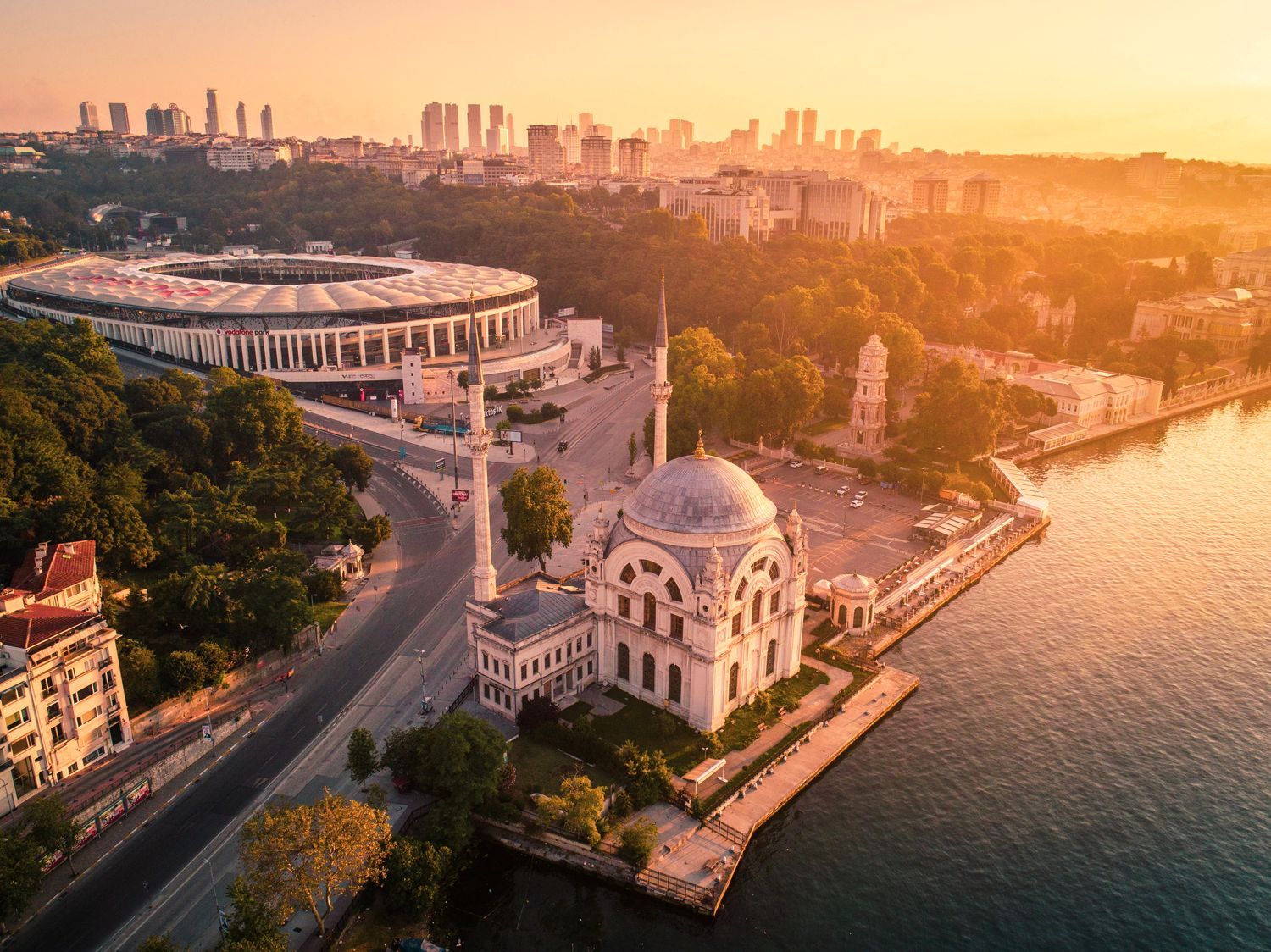 After the stadium we were then taken to a new up and coming area named Balat. Balat is one of Istanbul's oldest districts full of friendly local families with a cultural mix of Jewish, Christians, and Muslims all extremely welcoming as you enter the neighbourhood.Full of beautiful colourful houses surrounding by cafes, restaurants and galleries making this a must see for anybody visiting Istanbul and one that we would definitely come back and see again.
To finish the day off we spent the evening in the lively Bomantiada located in the Bomonti District which used to be a beer factory and has now become a cultural hub within Istanbul offering outdoor concerts, film screenings, art spaces and restaurants. It offers a great insight into the future of Istanbul as more and more spaces like this are popping up and offer locals and tourists a fantastic space to party and chill and is at the forefront of Istanbul's creative scene. It felt like being outside in New York or London whilst still retaining Istanbul's unique charm. We finished the night off at the Populist bar which celebrates Istanbul's booming craft-beer scene whilst the DJ spun the night away with a mix of contemporary and old school classics that had the crowd moving.
On our Final day in Istanbul we were treated to two historical visits, the first being the Topkapi Palace. This enormous palace was the imperial residence of Ottoman sultans for almost 400 years. It was built between 1466 and 1478 by the sultan Mehmet II dominating the Golden Horn to the north, the Sea of Marmara to the south, and the Bosphorus strait to the north east, with great views of the Asian side as well. The palace was opened to the public in 1924 featuring four incredible courtyards each encapsulating a unique essencegiving us a fascinating glimpse into the lives of the sultans.
Our final destination was The Theodosius Cistern and is one of many ancient cisterns of Constantinople that lie beneath the city. The 1600-year-old cistern, known as Şerefiye Sarnıcı in Turkish, is an example of the Byzantine Empire's water system that visitors can explore first hand. The complex infrastructure was developed by the Byzantines and protected and enhanced under the reign of the Ottoman Empire andis among the three biggest reservoirs of Istanbul together with the Basilica Cistern. The then mayor of Istanbul described its significance when it was reopened after eight years of restoration "Istanbul was the capital of three civilizations. The cisterns, indeed, are the witness, proof, and indicator of this fact." This rings true throughout Istanbul as glimpses of the past can be seen everywhere and are effortlessly blended with the new modern metropolis that Istanbul has become.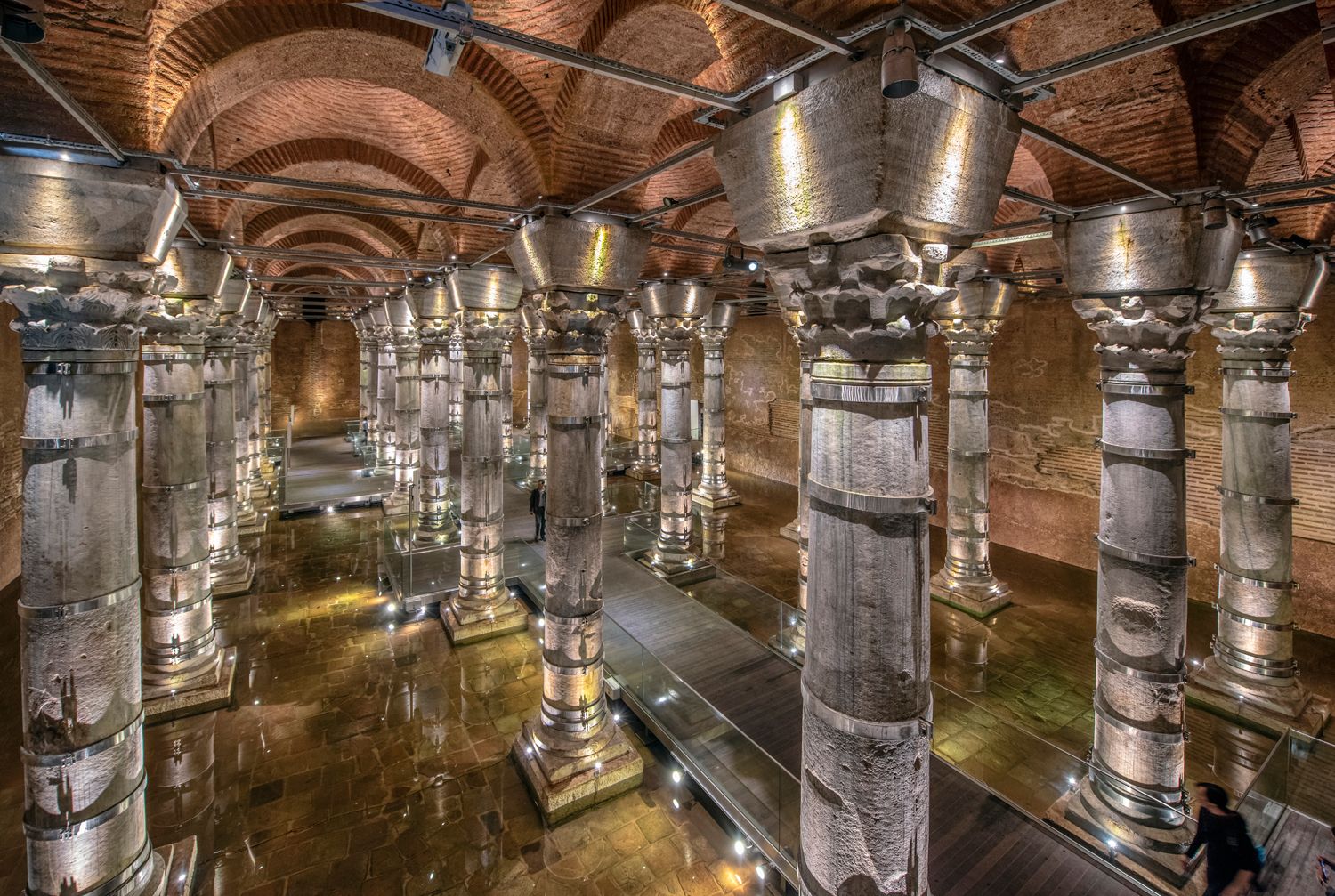 Lastly we couldn't visit Turkey with out talking about food. Food is a massive part of Turkish culture and Turkish cuisine is one of the most appetizing and rich cuisines in the world and this passion for food resonates across the population. Below is a list of some of our must try places that we visited whilst on this trip.
– Mürver Resturaunt is located on the top floor of the Novotel Istanbul Bosphorus overlooking the historic peninsula giving-breath taking views of the Bosphorus. The menu offers a selection of dishes using seasonal ingredients from local sellers across Istanbul prepared in the wood ovens and grills or smoked in the incense furnace. Offering a variety of meats, sustainable seafood, hand-made dried meats as well as a variety of options for vegetarians. The design of Mürver comprises of natural materials such as wood and marble with an open-air terrace overlooking the sea and Topkapi Palace.
– Sahrap Resturaunt owned by celebrity Turkish chef Sahrap Soyal provides a great introduction to modern Turkish cuisine spanning across two floors. The food Is fresh and full of flavour and has an emphasis on seasonal vegetables and seafood. A must try for anyone wanting to try a modern take on Turkish cuisine.
– Kilimanjaro is a fine dining restaurant located in Bomantiada. The menu comprises of Mediterranean influenced dishes using the best local produce and organic products. The menu changes twice each season to make sure that each dish under chef Mustafa Otar is the freshest it can be. The interior is the work of local studio Autoban with it's sculptural designed bar in great company considering Bomantiada is one of the creative and cultural hubs of Istanbul. A great place to share dishes with friends whilst enjoying all that Bomantiada has to offer including live music and great bars.    
For more information on what Istanbul has to offer visit www.hometurkey.com