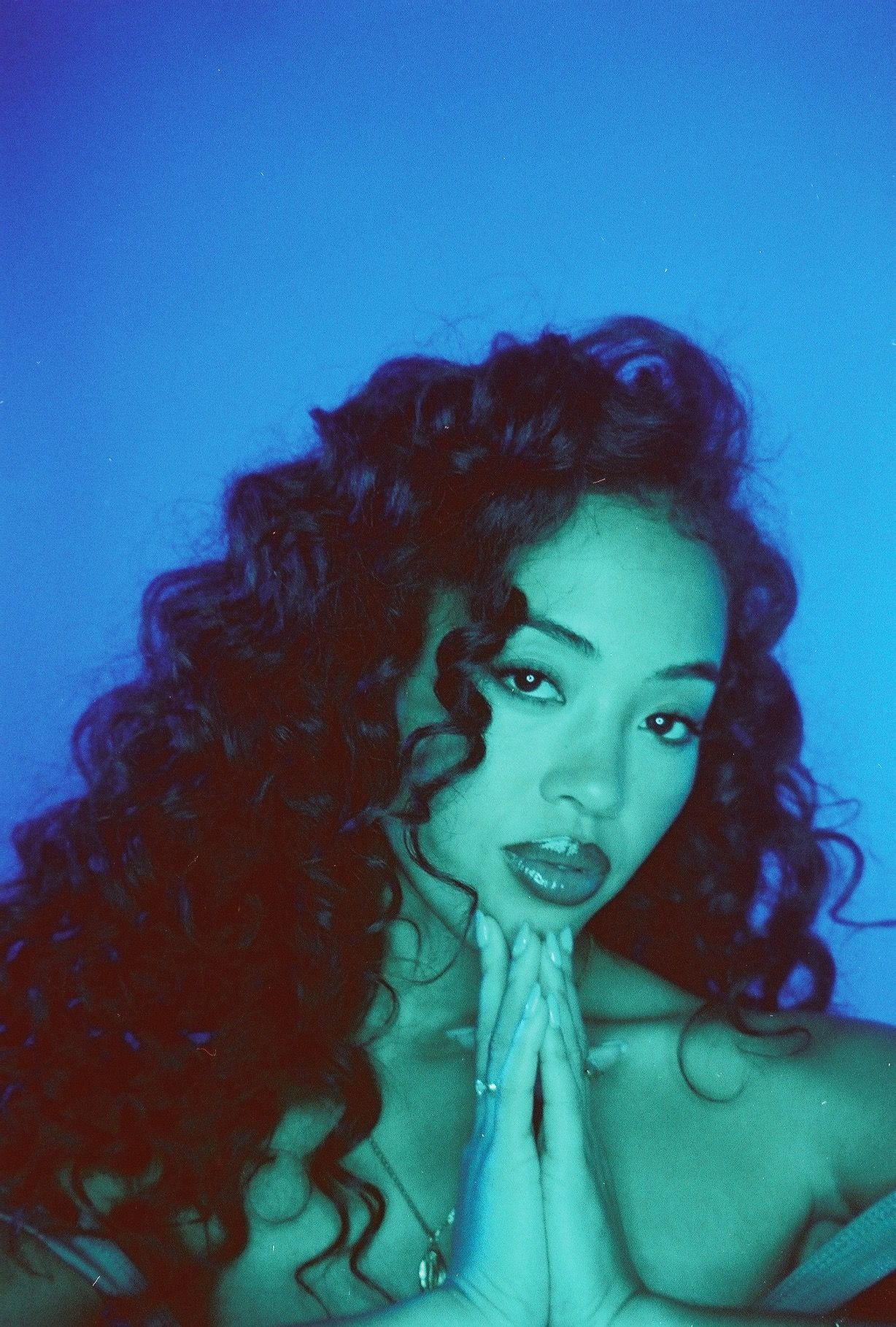 Joyce Wrice
R&B is very much alive and thriving. California-born singer Joyce Wrice is one of many talents who is representing the genre with pride and gratification.
After grinding hard for many years, the 29-year-old is finally receiving and earning the flowers she deserves. Her debut album, Overgrown, dropped in the first quarter of the year and was met with high praise from both critics and fans.
After a couple of visits to London, Wrice returned for her first performance since the LP's release. Much to her surprise, the show sold out within 24 hours and had fans demanding more dates to be added. However, if you've been rolling with Wrice for some time, it's not that shocking that she was the hottest ticket in town. Viral star PinkPantheress and soul singer Tiana Major9 were amongst the packed-out crowd to show their support.
Ahead of the show, Wrice invited 1883 backstage in her dressing room to discuss her long-awaited debut album, the Grammy buzz surrounding the record, and the new material she's been working on.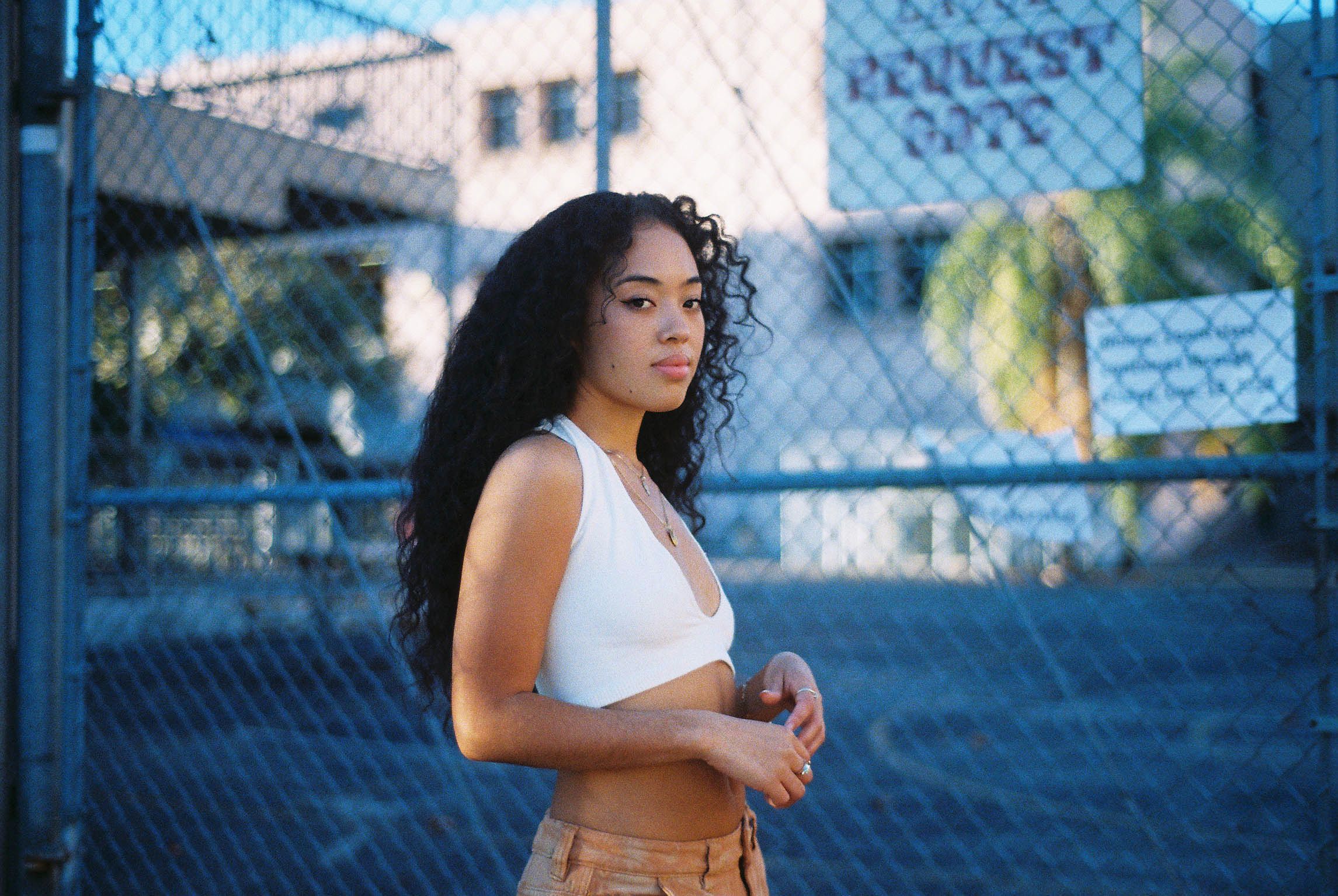 Congratulations on your debut album! I have to of course firstly mention the Grammy buzz it has been receiving. How did you feel when you found out you might be up for a Grammy?
Oh my gosh! I just felt really fortunate to be in this position. I've been doing music for a pretty good amount of time now so to be at this point in my career and to have people consider my album as a Grammy Award-winning album means I'm on the right path and I'm fulfilling my purpose and doing what I'm meant to be doing. I've been working so hard to get to this point, my aim is to keep growing and blossoming. I just feel really grateful to be in this position.
Is winning a Grammy always been a goal of yours?
It's definitely a goal that I wrote down because if I even just get nominated, that's a win for my community and everyone that's believed in me and worked so hard to help me get to this point. I just really wanna show and encourage other people with this potential nomination or win.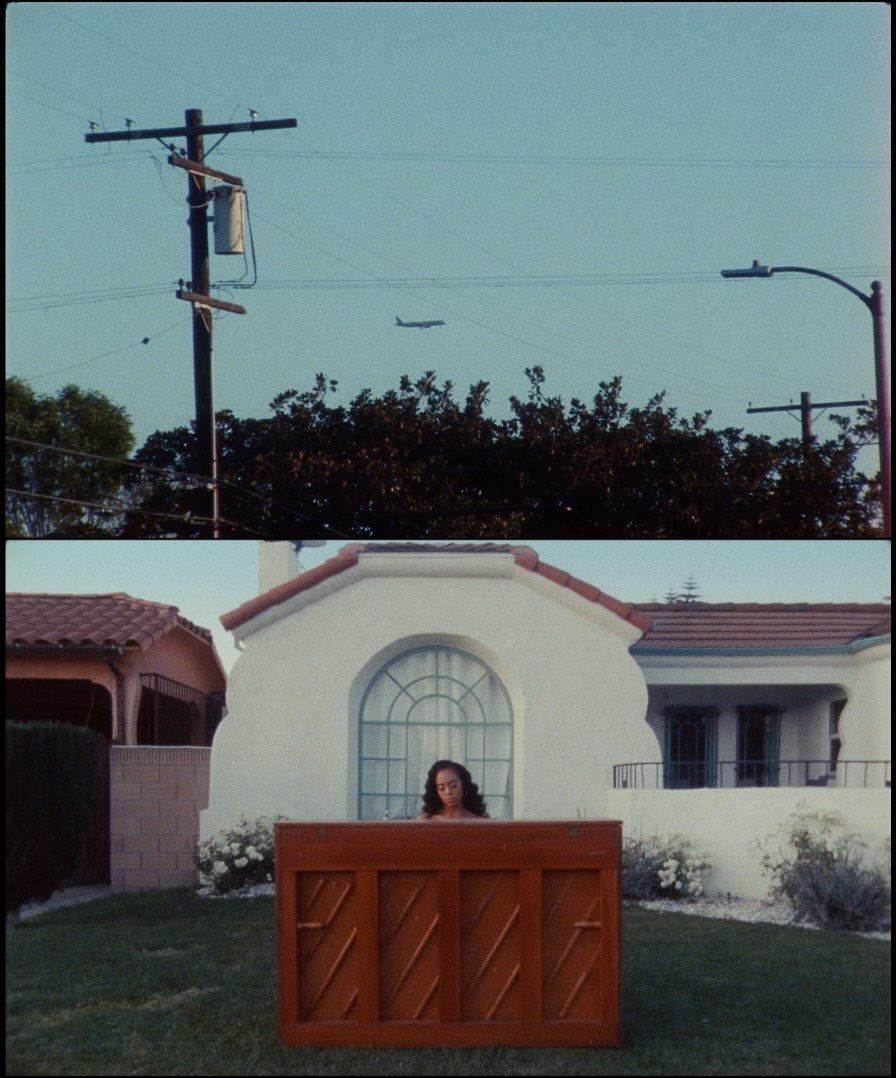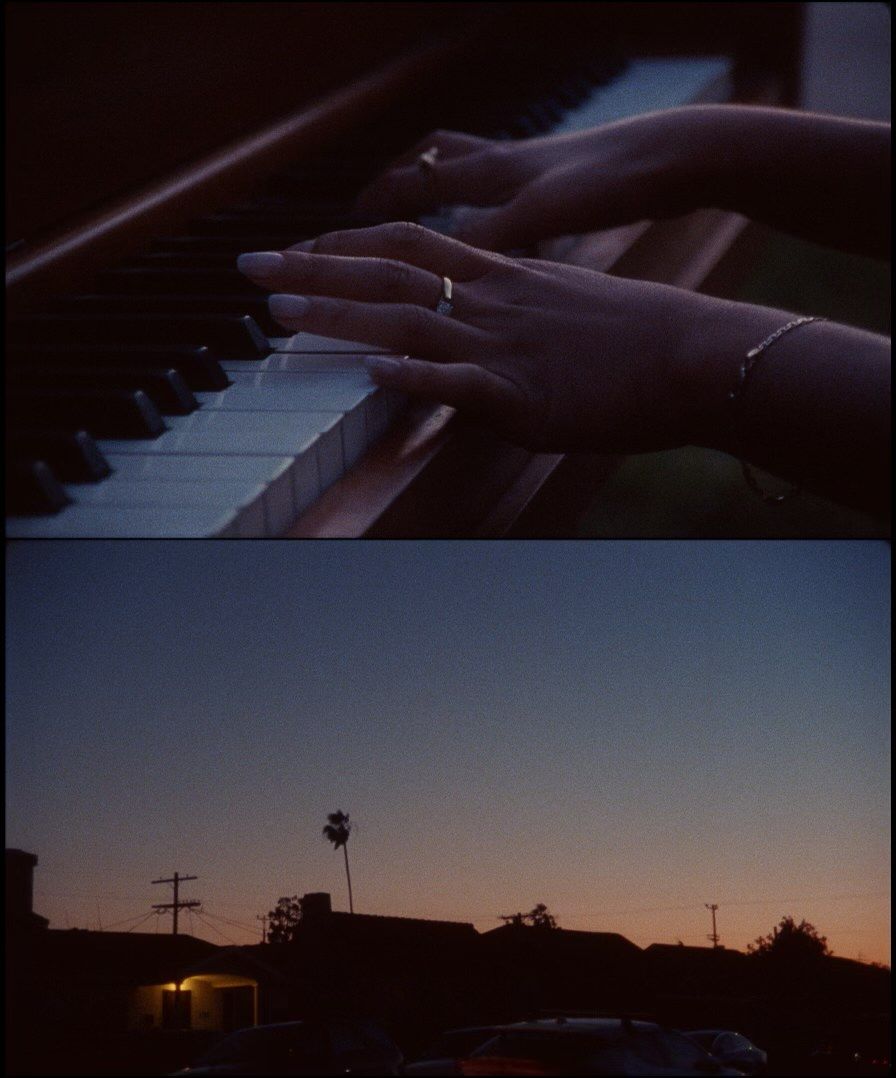 Since the release of the album, has anyone reached out to you that has taken you by surprise?
Yes! So many people! Artists that I respect like Q-Tip and Mark Ronson came to the Kaytranada show I opened up for in Brooklyn New York. After I performed, my A&R Eddie who knows Q-Tip really well hit him up and said he really enjoyed the show. Mark Ronson DM'd me the same. Its bits like that are so surreal, especially being they are artists that I grew up with that I love. There are some artists based out here in London like Tiana Major9 who said they were going to come out and support me. I just want to make the community proud because we're out here doing what we do best.
You touched upon the Kaytranada tour. How was that experience for you and are there plans for you to make more music together?
The mini-tour with Kaytranada was life-changing. It was really impactful for me because we've been in this pandemic for quite some time and that was a lot. It has impacted me in a negative way but also the silver lining is that it really pushed me to jump into this music shit. I'm the kind of person who is not comfortable in the uncomfortable, so sometimes I feel uncomfortable in the unknown. I just had to take a leap because we all learned from this pandemic that anything could happen at any moment. I hadn't performed for so long and it was a great opportunity for me to get right into things but also to get into a situation I hadn't been in before. There were a lot of people, it was great training, and a good opportunity to get into what I want to be doing. It's helped me prepare for my headlining London show which sold out in 24 hours.
As for more music with Kaytranada, I've already made new material with him. I'm really excited to share what we've been working on.
What is your favourite song to perform?
Man, I love performing "Chandler." The beat is so incredible, so to perform it live and hear the music so loud and because everyone else likes it, that just hypes me up so much. I feel like the lyrics are empowering for us women specifically.
Is that your favourite on the album or does that differ when listening to it?
It's one of my favourites on the album. Others include "Addicted," "Think About You," "On One," and "You."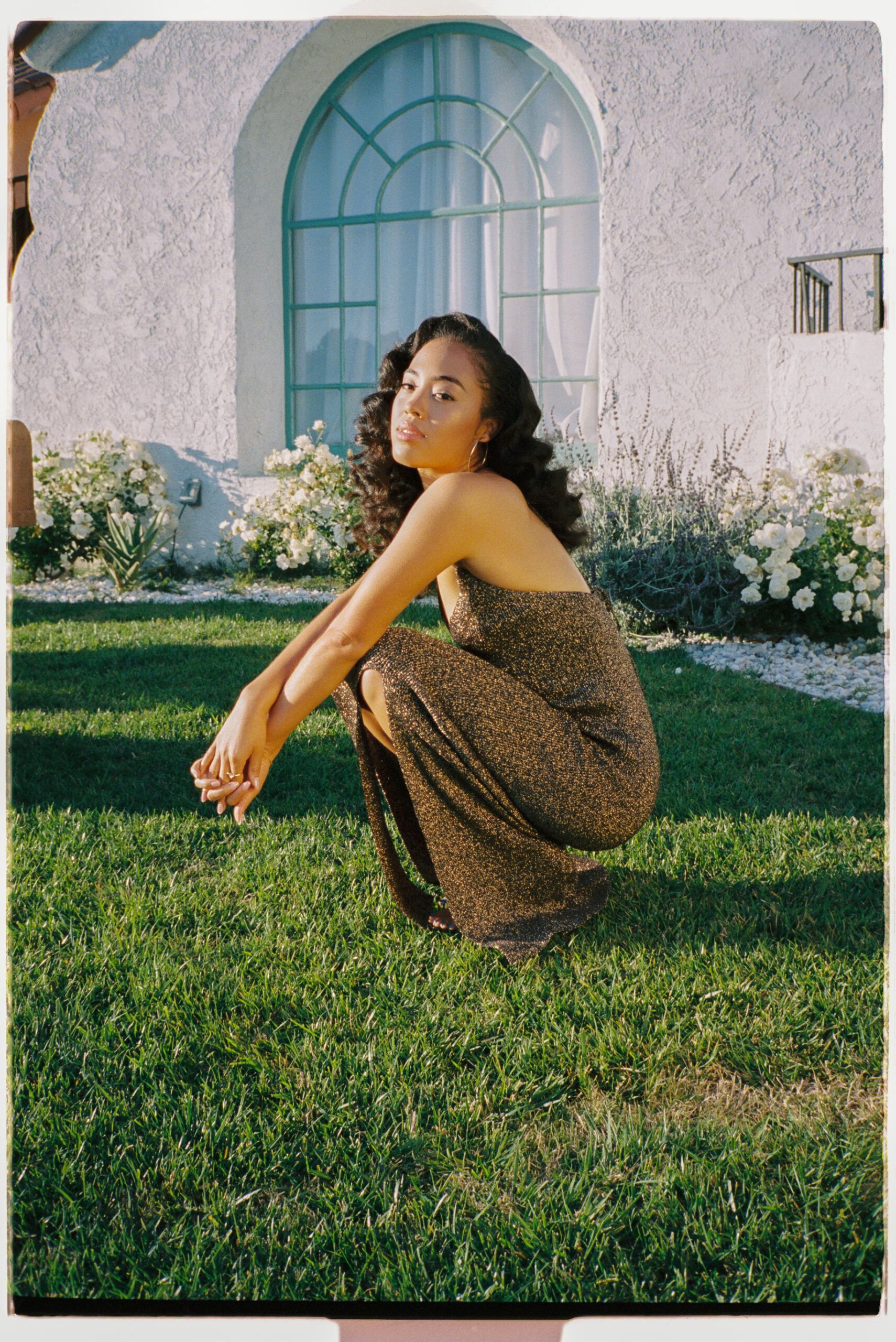 You released a new single with a UK artist, C3llypizzaz, titled "Make It Out." How did that collaboration come about?
Oh my gosh, so my A&R told me about C3lly and him being a really amazing producer out here. He played the song and I was like wow, this is my kind of shit. It's kind of reminiscent of the 90s/early 2000s. I just love hip-hop, I love working with rappers, I love their flow and storytelling so when I heard it, it felt like something I could contribute to. So, I wrote my parts with this artist called Larren Wong and it sounds so good. I feel like it's kinda mystic that it came out while I was in London.
Have you got your eye on other UK artists that you would love to work with next?
Oh my god, Mark Ronson would be amazing. Everything he did with Amy Winehouse specifically is timeless. Miraa May is a writer who I would love to work with. Tiana Major9 is incredible, Sasha Keable is one of my favourites.
What's next for you? You've teased that you've already started working on a new album, does that mean you already have another EP or album locked in?
My goal ideally is to release an EP and then we'll see where I am in my life because my goal next year is to tour the shit out of this album. I feel like I could do a Europe tour, I've been to Japan, Korea, Australia, New Zealand, but with covid it's a bit difficult but I would really love to tour the album all over the world. During that time, I wanna release this EP when it makes sense. I also have this unreleased music with these artists called My Design and Devin Morrison, so I would love to possibly put out a collaboration EP with them. Depending on what my life is like, I would love to get in the studio to create, live some life, get some new experiences, put out some singles, and maybe start writing my new album.
What has been influencing the new music?
I think what's influencing my writing I would say is the place that I'm in right now. I'm the happiest I've ever been, I feel like I'm the most confident, and very sure of myself. I think in the past I've been hesitant and a bit self-conscious. I would say that I cared too much about how people would perceive me and my music. Performing on stage and opening up for Kaytranada was really the first time where I felt like this is what I'm supposed to be doing, this is where I need to be.
Joyce's track 'Make It Out' with C3llypizzaz is out now. Follow her via @joycewrice
Interview Fabio Magnocavallo