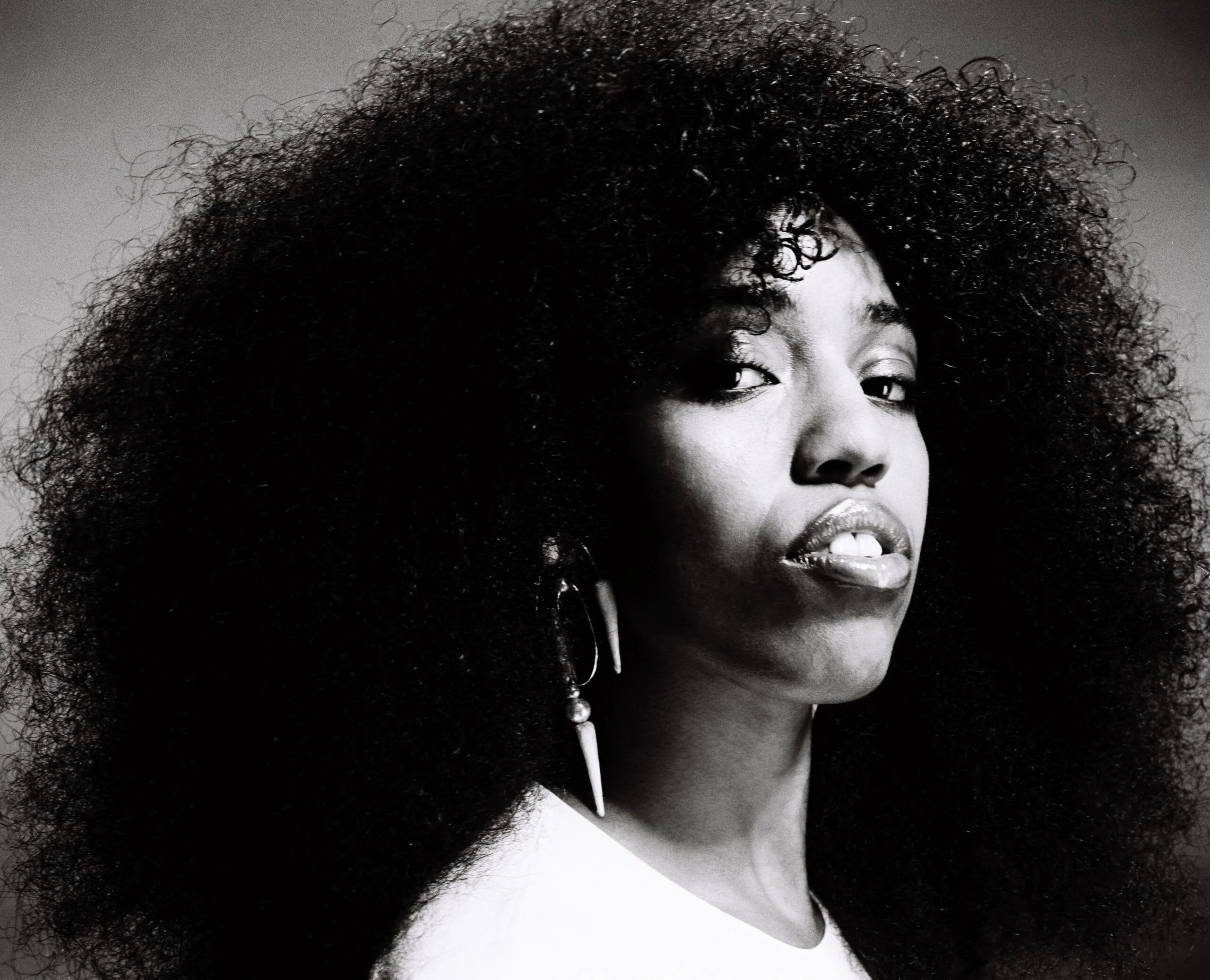 Amber-Simone – Black, No Sugar – Track by track
Singer-songwriter,  Amber-Simone, has taken her artistry to a new level with latest EP Black, No Sugar.
London's Amber-Simone is a criminally underrated artist and her second EP "Black, No Sugar" will be sure to change that. It's a stunning collection of songs that blend together aspects of Neo-soul, gospel, and modern R&B. It's a project brimming with lush vocals, grooving funk beats and slick production. What makes the EP so special is that it acts as an integral snapshot for the musician, highlighting a period of self-growth for Amber-Simone not just as a human being but as an artist. Throughout the five-track EP, the multi-instrumentalist tackles topics such as race and identity, love, and change with such grace. Amber-Simone also flexed her production muscles as the rising singer self=produced the tracks "Potential", "Tea Leaf" and "Life's Pleasure" on the EP.
Overall, It's an incredibly gorgeous EP which undoubtedly highlights why you shouldn't sleep on this artist. To celebrate the release of "Black, No Sugar", Amber-Simone penned a track-by-track article for 1883 where she discusses the writing process behind each song on the EP.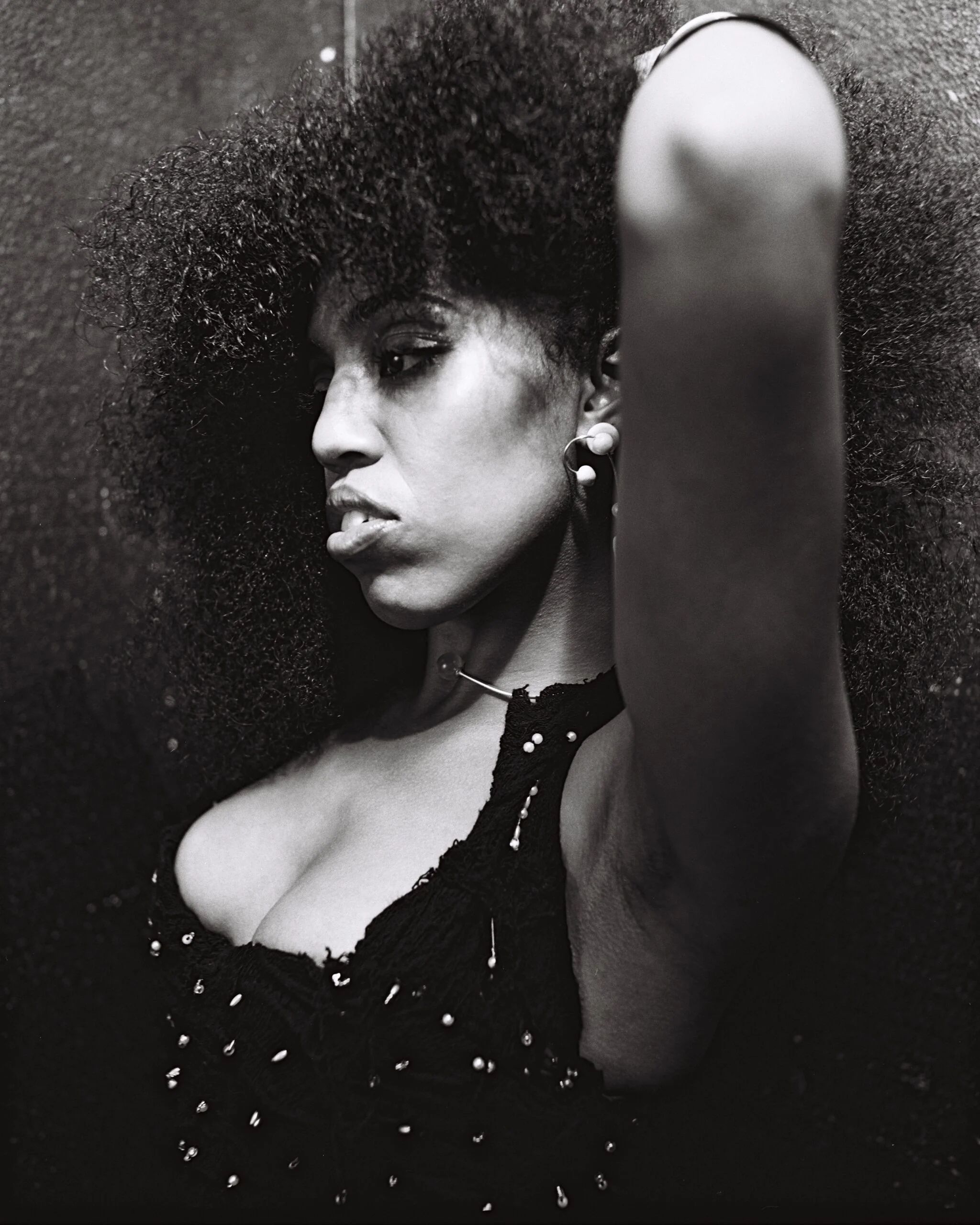 "Glitter"
Glitter was a really fun one to write, it was the first time I'd worked with Barney Lister and we just hit it off immediately. The initial idea came as a bit of a joke, making fun of interactions with some pretty shallow people I'd come across. The song is essentially about people who project their importance but have nothing of any value to actually offer but association and name dropping, past the fake smiles they hand out once they figure that you could help them. Egos in the end will always leave you green like cheap jewellery.
"Potential"
I wrote this one in my bedroom in my old flat. This song is one I'm really proud of as it's the first full song I produced that's out into the world. I remember the bass line came to me one morning while I was showering also I cut my shower short and ran to my room to record it properly on my laptop. At the time I was writing a lot as a way to help me deal with some internal conversations I was having. I'd hoped by venting in that way maybe it'd help me make sense of how I was feeling, in this case a marriage of frustration, love and desire to be there for someone despite being pushed away. 
When its come to this EP, I've felt a big difference in trusting getting myself on introducing more live elements like stings, horns and even harp. My boy Jon Moody has been an angel and key asset to this project as a whole, not sure what I would have done without his extra pair of ears and arranging skills when it came to getting these songs finished with such beautiful arrangements.
"Black, No Sugar" 
Black, No Sugar is a letter to my younger self, it's a message to my siblings and any other person questioning whether they are valid or beautiful. I started writing this back in 2019 where I came up with the hook in a session with Barney Lister but like all good things it took some time to finally finish it. Inspired by both internal and external conversations 'Black, No Sugar' signifies the realisation you are enough as you are – no need to sweeten the deal. It is quite easy to say I feel very lucky to have written something that touches me this much every time I sing it. 
Big ups J Moods on the horn arrangements here! Al, Chatty and Yusuf, you guys killed it.
"Tea Leaf" 
Tea Leaf was my very first attempt getting to grips with production during lockdown 2020. I was in a position like many others, isolated from the world and forced out of my comfort zone to keep producing music. I'd tried had many failed attempts trying to learn before, but thankfully this time it seems to have stuck. I remember just making it to try and get used to making beats and didn't like it a lot of time for working through frustrations at my own capabilities and feeling the satisfaction of pushing through. I remember initially I'd started the beat just to practice and only sent it to my management on a whim to say I'd started to learn to produce but wasn't loving what I'd made. Thank god I sent it to them, they quickly called me to tell me to finish it and it wasn't long before I realised I was being over cynical. I now adore it.
"Life's Pleasure" 
I started Life's Pleasure in lockdown at around 2am, just before I was about to head to bed. I love how much over time the sentiment of the song has developed and been relevant to many aspects of my life. It's definitely a more conceptual song and I feel as though sonically its symbolic of its lyrical content in how it develops. The start I like to think is reflective of a more dreamlike space, reminiscent of the life we took for granted in simpler times, before the world changed, when love was bliss and life was sweet. I knew from this point I wanted to develop the idea to be more representative of the current reality, a far cry from the sweetness of the past, hoping that just for a minute 'I might feel how I did before this rain'. In getting the second part right I was having some trouble getting it feeling right so thankfully the two angels that are Karma Kid  and Jon Moody helped me get this across the line, chaos and all.
Amber-Simone's new EP "Black, No Sugar" is out now. Follow Amber-Simone @theambersimone
Intro by Cameron Poole