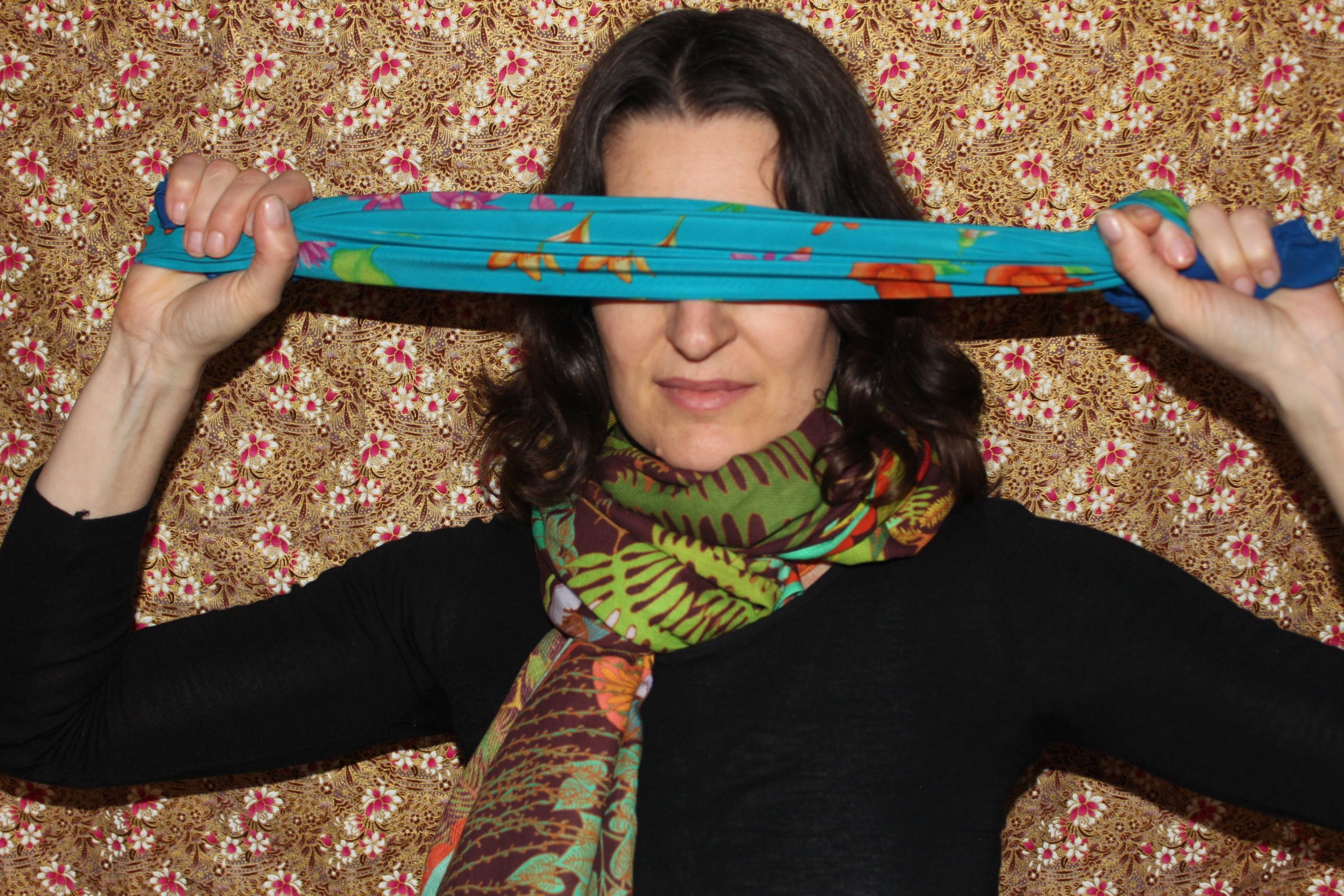 Junkerry Ventures Into Spatial Sound
Junkerry creates her own portal, designing sound sculptures to awaken the senses. And with visuals provided by Lucy Hardcastle, they assemble what could be described as a sensuous and almost tangible and immersive piece of work.
Junkerry has been busy working away developing the sound tools of the future with Kings College London, to bring us Amaurosis. In her new work, Junkerry takes sound into virtual reality, giving us an insight into what the future of sound might be, in this high definition 4D performance.
She places her audience in a completely immersive state, where they are invited inside the music – she blindfolds them, so they can switch off and listen intensely to the sounds surrounding them, as the beats dance from one speaker to the next. This full composition is programmed at each performance to create a kind of multi-media montage of sound, carefully curated to design a full listening experience. Junkerry aims to take people away from subliminal listening of cafes and shops and immerse them in a more natural way of listening – discovering new ways to make the sound more vivid, prolific and intense.
As the sounds shift from one movement to the next, sculpting a sensuous and tangible experience, you can take a hiatus into a new dimension. While shifting perspective, take on a refreshing outlook and new view – as your mind randomly takes you into a new and often refreshing world.
The final part of Amaurosis came together when Junkerry was introduced to the Royal College Of Art's Lucy Hardcastle and found a fundamental connection in their work. 'We love to work with texture. She thinks visually as I think musically, with a sense of touch. Is it rough, is it sleek?  Her textural work is very sensual. There is the same kind of texture and it's abstract, so there's a part of the story that's never entirely revealed. You have a lot of space left for the imagination.'
This extract was recorded in binaural sound and is programmed to work independently via both speakers. Here you can listen with headphones to get a stripped back version of this intriguing and captivating performance:
Amaurosis 2019: