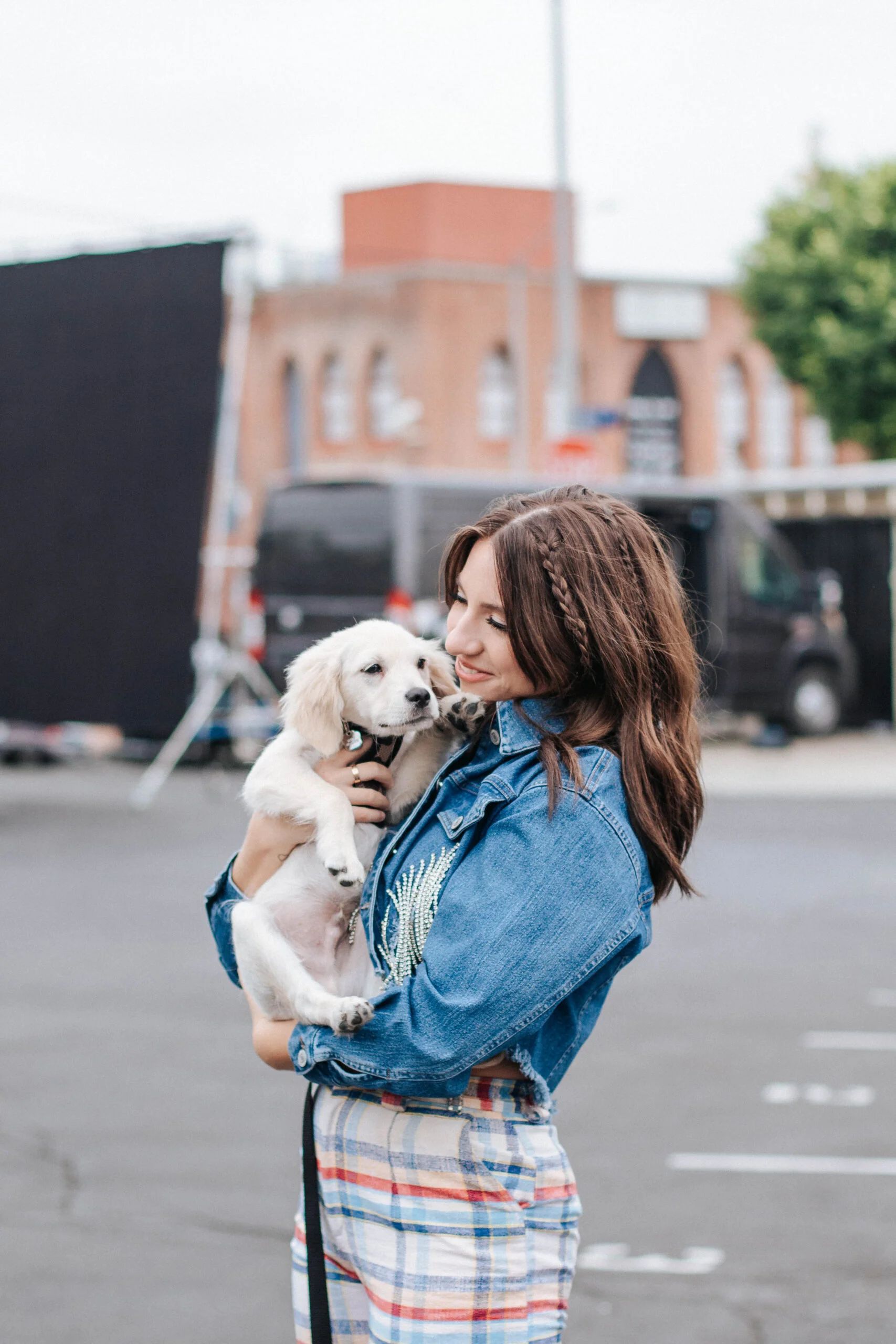 Kenzie Ziegler
Singer-songwriter Kenzie Ziegler makes it a point to always try things even she's afraid.
Living by this motto, hasn't failed the 16-year-old multi-hyphenate yet as she continues to grow as one of the most influential rising stars of Gen Z. Kenzie who shot to fame on Dance Moms, has gone on to dip her feet into passions of acting and philanthropy in addition to steadily growing her music career.
Keeping busy, the teenage sensation who recently dropped upbeat pop track Donuts feat Yung Bae, is debuting her new holiday single Cozy With Me feat Ant Saunders.
With massive social media influence and a wide repertoire of talents, Kenzie showcases her musical diversity with these back-to-back offerings even as she allows herself the freedom to figure out her sound at leisure.
In conversation with 1883, Kenzie delves into the sonic evolution of her music, being inspired by everything from her personal life to TikTok, a piece of advice she'd give young creatives like herself and the motto that she lives by, among other things.
What is the inspiration and message behind your recent release Donuts? What we can expect from Cozy With Me which has been described as your Christmas track?
Donuts is about a girl who's saying to someone "I like you, but I don't want you to know anything". I wanted it to be super relatable, about the experience of liking someone who flirts circles around you and you like them, but you don't want to go any further because you know they're a player.  Cozy With Me is a cute Christmas track filled with the warm, comforting holiday spirit, and I've got the talented Ant Saunders on it as well. I'm really excited for it!
You're releasing two singles about week or so apart, how different are these two tracks from each other sonically? In terms of the writing and recording process, did you actually work on both the tracks simultaneously or did you work on them a few months apart? 
I'd say they are quite different. Donuts is very groovy and a track you can dance to while Cozy With Me is much slower and it's definitely not something you can dance to but it gets you excited for the holidays. I recorded Cozy With Me, very recently – maybe just two weeks ago. Donuts, I worked on a month and a half ago. I was obsessed with it as soon as I wrote it. I've actually been in the studio and writing a lot everyday given the pandemic. It's been something I've been able to look forward to every day.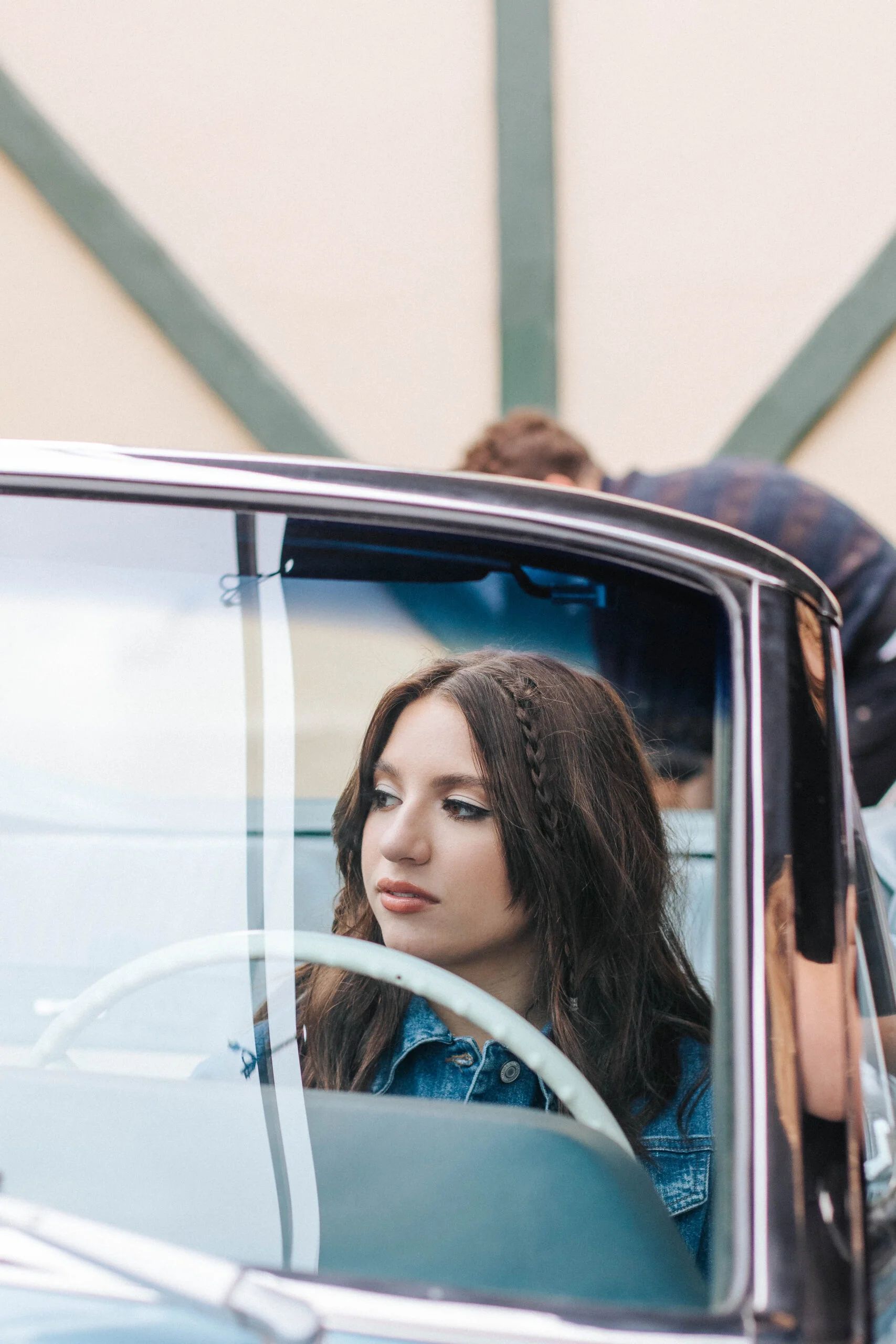 Would you say music has kept you motivated throughout the pandemic or has it been the other way around – you've had to motivate yourself to make music? 
At the beginning of lockdown, I was not motivated at all to make music. Since I couldn't leave my house and had to Zoom sessions I found it really hard to be focused, because I'd be on my bed and think "Oh a nap sounds good right now." But now I'm able to go a bit more into the studio and getting back into that environment has helped my motivation.
How has sound evolved over time? How do you hope it evolves going forward?
It's changed a lot. When I started my career, I was really young and I wouldn't say the type of music I was making, was what I wanted to do. But as I've gotten older, my sound has also matured though I wouldn't say I've found my sound yet. I think I've been trying to find my sound because obviously, I'm so young that I can still figure things out. Right now, my sound is fun and a bit all over the place with slow soundscapes and upbeat, dance songs, but this will change and I'll see how it goes when I get there.
When it comes to songwriting do you draw from personal experience or from the world around you? 
It's usually based on my own stories, things that have happened to me. But sometimes I see a video on social media and get inspired by that. In general, I do think most teenagers like the same kind of things or relate to the same experience. So I base my songs off my own experiences, things that I personally relate to but it also strikes a chord with listeners. It feels like these other teenagers are growing up with me.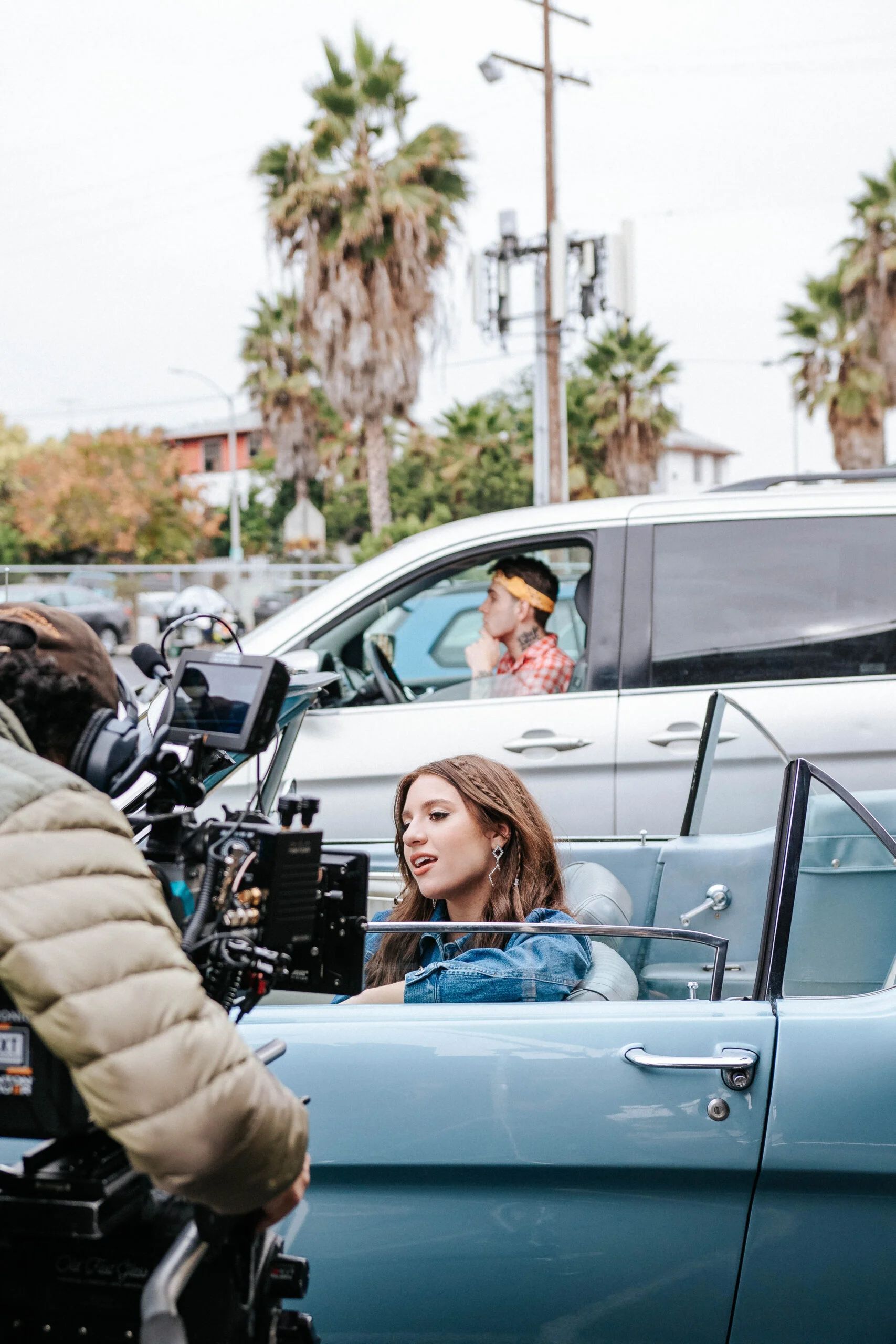 Along those lines, what's the weirdest thing you've ever been inspired by? 
I've written music about a boy on TikTok whom I thought was cute. I wrote a whole song about him though I've never spoken to him and never seen him after that one day – guess that's a weird thing to write about. But that's how I always make music, I just write about whatever I think seems cool to write about.
You've been involved in many things from dance and music to philanthropy, but what's something you're passionate about that you haven't yet had a chance to explore on a larger scale? 
Acting is definitely something I'd love to do more of. It's a lot of work and I think I've always been hesitant to go for it properly because I always think "I'm not going to get it, so why should I even try?" It's very different from what I do, so I've been a little afraid of it but I'd love to dive deeper into it if I have the chance.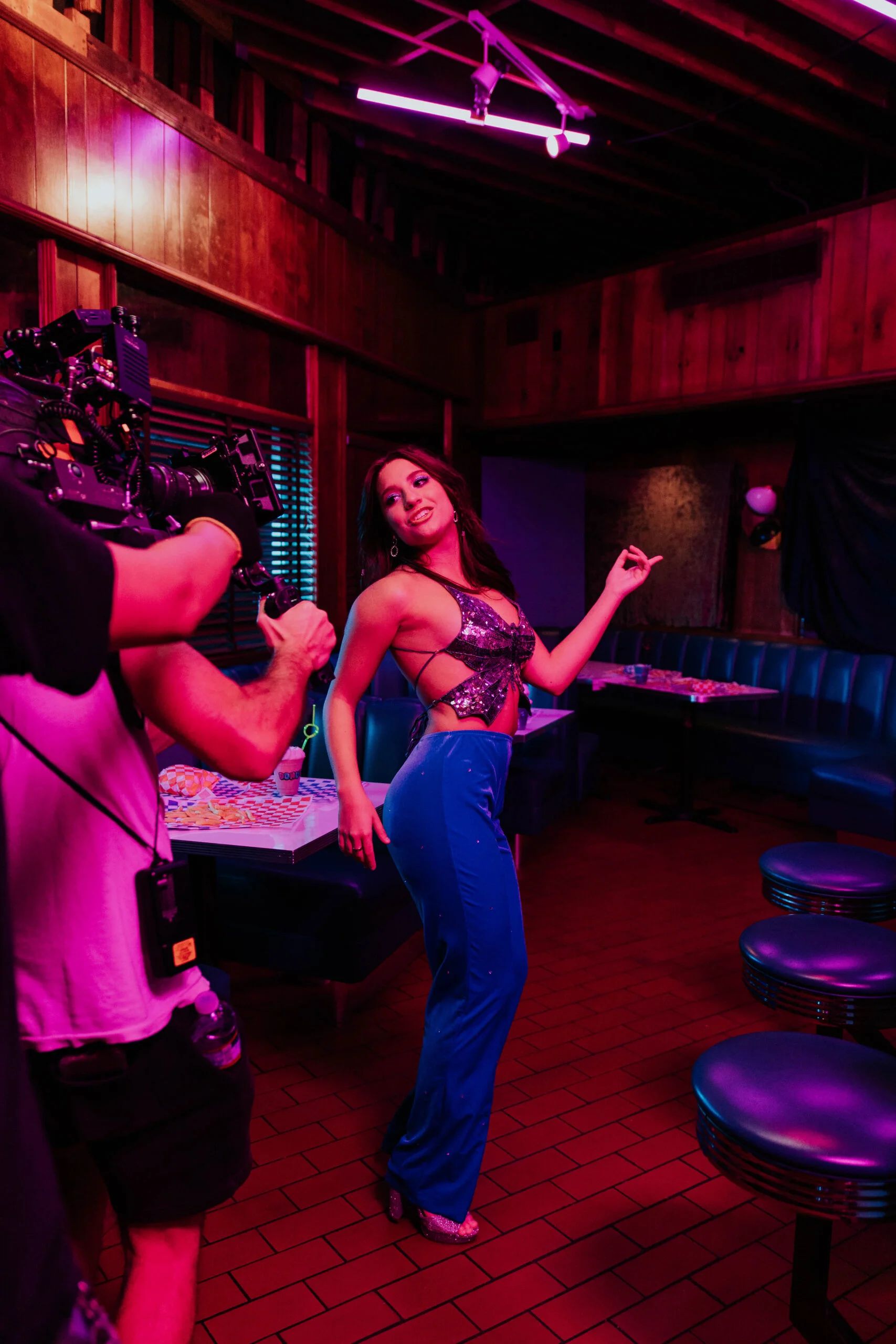 As someone who is undoubtedly a role model for many young people, what's one piece of advice you'd give someone who might want to follow in your footsteps?
If you really want to do something, then you can definitely achieve it as long as you put the effort in. I never thought I'd be where I am today, and I've worked hard for everything I've accomplished. I always think that if you really love something and want to do it, then try it! If it doesn't work out, you can always do something else. If you don't love something though, then don't do it. I'd also say surround yourself with good and supportive people.
On the topic of social media, when is the last time a fan comment/interaction made you smile?
I get a lot of DMs and one of them said "I've been struggling with depression and anxiety, but you always make me smile and I forget about my problems. Thank you for treating us all like your best friends." This is all I want to be doing – I want to make people smile, I want my fans to know that they are the reason that I'm here today doing what I do. I think of them as my friends and it's great they think of me the same way.
What is the motto that you live by? 
You never know until you try. There are so many instances where I think I can't do something, but then I think "Why am I telling myself this?" I should try it and if it doesn't work out that's okay. I live by this motto.
Donuts feat. Yung Bae and Cozy With Me feat. Ant Saunders are out now, check out the videos below including the acoustic version.
For more info on Kenzie head to @kenzie
Interview by Malvika Padin
[embedyt] https://www.youtube.com/watch?v=UEa039ydjDQ[/embedyt]
[embedyt] https://www.youtube.com/watch?v=Uqvv8qWEevs[/embedyt]