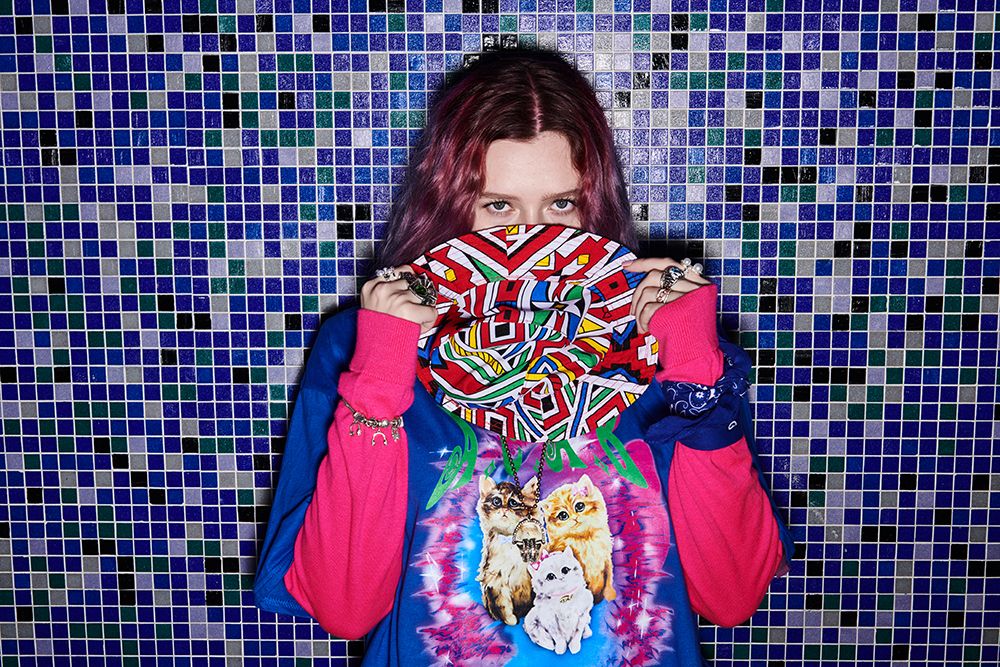 Karin Ann – i yearn for agony – Video Premiere
Drawing visual inspiration from Tim Burton, Karin Ann's hauntingly ethereal new video plays into the darkness of the melody.
18-year-old Slovakian pop artist Karin Ann is creating music that is equally beautiful and melodic. Mixing vulnerable lyrics with upbeat tempos, songs like i yearn for agony perfectly encompass the duality that exists inside this talented young artist. Resonating with fans due to her uncanny ability to discuss real subjects—mental health and societal standards are two of the most commonly recurring in her work—Karin Ann is on pace to overtake the airwaves.
As the opening notes of i yearn for agony begin in the background, eerie visuals are immediately arresting in the brand new music video for the song, premiering exclusively today with 1883 Magazine. Karin Ann set out to create a video that reflected the horror movie and true crime tales she is most interested in, and she has achieved this feat in spades. The background imagery is reminiscent of a Stephen King movie, with graffiti lined walls and an abandoned carousel turning for no one. Karin Ann's brightly colored hair and clothing provide pops of color that are both striking and Burton-esque. You simply can't take your eyes away from the screen.
Working with producer and friend Tomi Popovič on the single i yearn for agony, Karin Ann wanted to create a song that resonated with people who similarly struggle with mental health issues. 
"The song is about some of the darkest parts of my mind during some of my darkest times and because I feel like a lot of people blame themselves for having mental health issues – even though it isn't their fault – so I thought maybe this song could help anyone going through something similar or maybe help people that never went through anything like this to understand what's it like." 
It is this commitment to being compassionate that is most moving about both the song and video that Karin Ann and Popovič have been able to produce. The lyrics feel as though they could have come from your own mind and provide you with an outlet for expression when you find yourself adrift. Serving as a prelude for her upcoming debut EP, Karin Ann has set the scene for a truly remarkable career in the music industry. 
Karin has been working with the unstoppable producer Matt Schwartz for last few years who's recently produced the likes of Yungblud amongst many others.
i yearn for agony is out Friday 27th November and you can check the video below.
Follow Karin Ann via @itskarinann
Intro by Sam Cohen