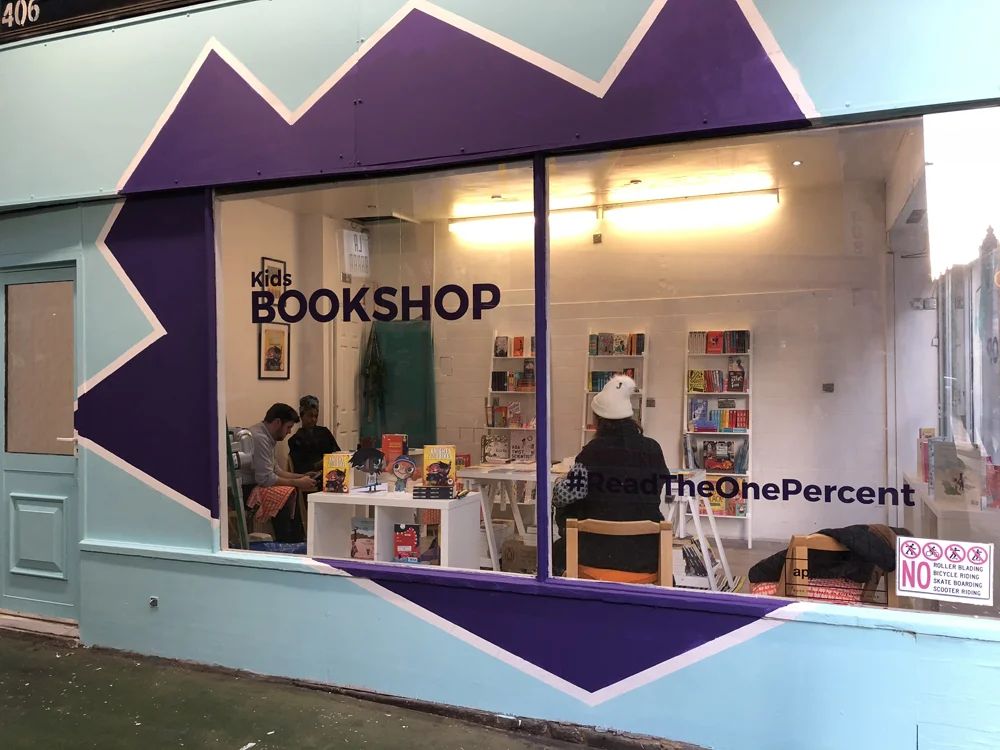 Knights Of and the Impact Of Inclusive Publishing
Step inside Knights Of, UK and Ireland's only publisher which exclusively stocks children's books with BaME characters.
"Diversity" has become a buzzword in an industry that still disproportionately features white stories. Whether that be within film, books or many form of mainstream media- how much representation is out there, really? Throughout our lifetime, media has always fed the world with generally White stories with exclusive narratives. We have always been told that there are only one version events which are always told through a white lens, and that everybody else are only stereotypes. Overused tropes such as the minority sidekickare slowly becoming abolished in today's social climate but the journey there still a considerable amount to go until these changes are no longer met with strife. For example, in the latest Nutcrackerfilm trailer, actors such as Morgan Freeman and Jayden Fowora-Knight are featured. However, this choice of casting was met with a wave of racist, ignorant and unwarranted comments on how "multiculturalism is ruining classic films".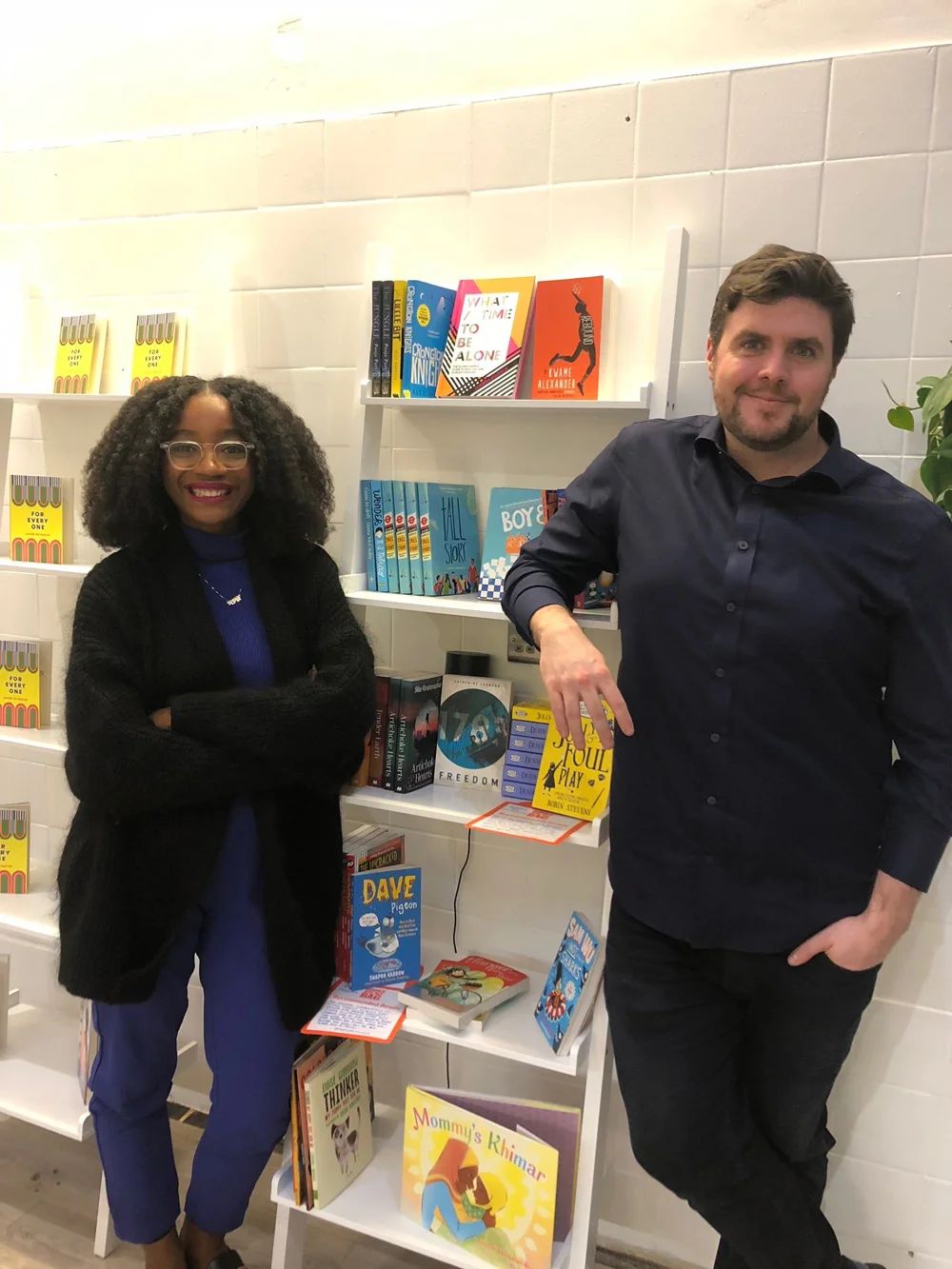 Unfortunately, these types of narrow-minded statements aren't unpopular, there is an unrecognised locus within the media that shows a major racist underbelly. With a few exceptions from Disney princesses, like Pocahontas, Princess Tiana from Princess and the Frog, Princess Jasmine and Mulan. Oh, and maybe that one time Brandi was cast as Cinderella and Whitney Houston was the fairy godmother (I cannot recommend this enough if you haven't watched it. It's iconic) Otherwise, there are hardly that many PoC main characters represented for children. According to professor Dorothy L. Hurley in her journal article Seeing White: Children of Color and the Disney Fairy Tale Princess she argues that children's self image is affected by the ways in which they see themselves in both text both verbal and visual, and that fairy tales can play a vital role in shaping self-image and the belief system within children. She emphasises, that "fairy tales and cartoons have particular importance for children of colour in relation to the internalization of White privilege".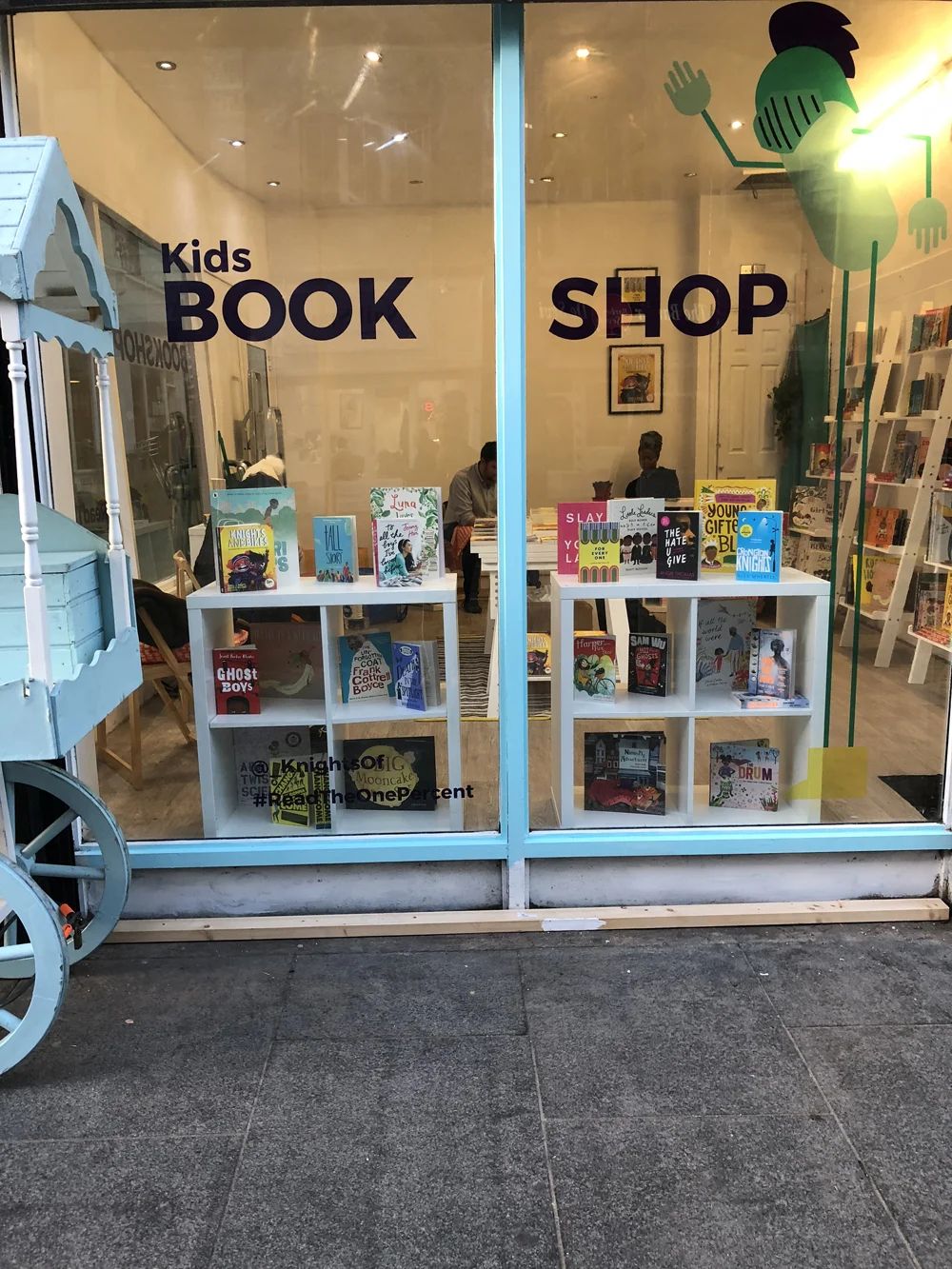 For a young, developing mind representation is absolutely vital. Having media that mirrors a differing reality to the usual 'standard' can have an educational impact on the general masses that have become accustomed to usually what would be shown from one perspective narratives. To consumers, representation in mainstream media is important yet is still an incredibly underappreciated way to obtain information about the world, because whether you agree or disagree, the characters in which inhabit our screens have a large impact on our lives.
London-based publishing house Knights Of understands this. Meet Aimeé Felone and David Stevens, founders of the diverse and all inclusive children's bookshop. Knights Of (an ode to the legend of King Arthur and his Knights of the Round Table) was born out of a passion for change and a desire to make books better to defy against all odds. The publishing house intends to focus on commissioning writers and illustrators from a diverse range of backgrounds.  The company also pledges its commitment to a similarly inclusive approach to recruitment. A key imperative for Knights Ofis to actively connect with UK black and ethnic minority individuals as well as working class networks and communities. Telling us "We've made deliberate steps to move away from conversations about how we can make children's publishing a more diverse, inclusive space and instead committed our entire company structure to ensuring that the books we publish are from as diverse a team as possible". Only founded in October 2017, Knights Of have made a tremendous amount of progress. Having published New York Timesbest-selling RUNseries by Jason Reynolds, on top of launching their fellow employee's debut Sharna Jackson's High-Rise Mysteryseries in April "With the bookshop fully funded we're very excited to get its doors open to the public in the upcoming months!" founder Aimeé Felone says. Yet despite it's early, success before even opening, the reasons in which Knights Of exists aren't as exciting.
According to a 'Diversity of UK publishing workforce' survey, the outcome found that only 11.6% of respondents identified as Black or ethnic minority within the industry. Even more alarmingly, this summer showed that only 1% of children's books have black and ethnic minority main characters. The investigation into representationsof people of colour within UK children's literature has found that of 9,115 titles published last year, only 4% featured BaME characters in total, prompting the beginning of the hashtag #ReadtheOnePrecent and #BooksMadeBetter. However, there is power in the internet and the developing statement has enabled established authors and underrepresented voices to champion each other and offer a safe space for articles, opinions and reviews from across children's books "We bring inclusivity both behind the scenes, in terms of our workforce and between the pages of our books. Ensuring that as many people from as many different backgrounds get to work on our books and as many different stories and voices are published".
The end of last year showed Penguin Random Housedonating £15,000 to the cause. Pledging to support its crowdfunding campaign to become a permanent shop in Brixton and open further pop-up stores in cities across the UK in order to expand it's now permanent residency in Brixton, London since humbly starting off as a one time event. Founders Felone and Stevens are now attempting to raise £30,000 to hire a bookseller to run a permanent shop in Brixton, and open #ReadTheOnePercent pop-up stores all across the nation. They have already received invitations to spaces in Liverpool, Birmingham and Edinburgh, as they search for more opportunities around the UK and Ireland. Their goal for the end of 2019? "To have our books in as many kids' hands as possible. The bookshop will be up and running and pop-up will have happened by the end of the year – the entire team is excited to see how far we can reach across the UK and Ireland, we want to make inclusive books as commercial as they should be, getting them the shine they deserve". 
The project is a testament not only to the importance of diversity, but also to the necessity of making an active change toward that diversity through actively seeking to connect with UK black, Asian and minority ethnic (BaME) as well as working-class communities. Rather than passively waiting for the mainstream media to finish its deliberately unhurried crawl toward accurate representation, Knights Ofhas provided a space in which the marginalised can create it for themselves, and their attention to the issue illuminates part of our society's blind spot when it comes to inclusivity and diversity. The world needs more publishers like Knights Of to demystify the idea that white characters are a 'default' in society, that by creating such novels is not to tick boxes but to mirror the real lives of those around us. To prove that there's not only a market for inclusive books, but for a better industry "Because all children need to see themselves and the communities they live in. We need to show them that their stories matter and that so do they".
For more info visit www.knightsof.media