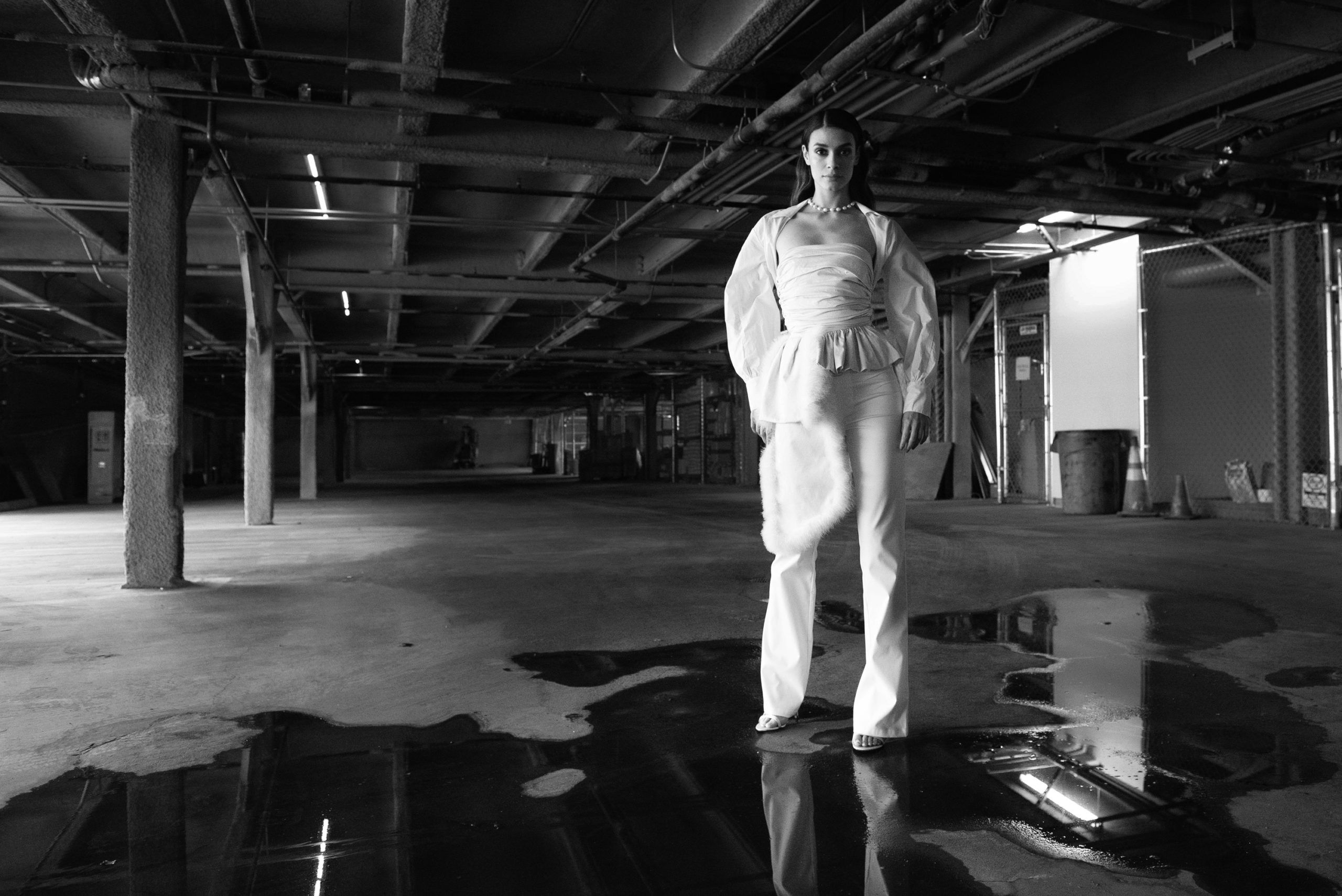 Laysla De Oliveira
Haunting audiences as Dodge on Netflix's hit series Locke & Key, actress Laysla De Oliveira is carving a name for herself in the world of science fiction. Working on projects from Joe Hill and Stephen King, De Oliveira is effortlessly showing the depths that fantasy characters can reach.
With several notable productions under her belt, including In the Tall Grass, Needle in a Timestack, and Guest of Honour, the twenty-eight-year-old is steadily building her career by playing powerhouse women. Beginning as a model before pivoting into acting, De Oliveira was determined to become an actress after taking her first class within the craft in high school.
Hailing from Canada with strong family ties in Brazil, Laysla takes pride in who she is, and she's not afraid to show it. Loaning her fluency in Portuguese to the dubbed version of Locke & Key, she was able to give her family the experience of listening to her bilingual tongue while they watched the show back home in Brazil.
1883 spoke with the talented actress about her preparation for her villainous role in Locke & Key, what draws her to sci-fi/fantasy projects, and which iconic Brazilian woman she would love to portray in a movie one day.
First of all, congratulations on the release of Locke & Key! Take us through the audition process for Locke & Key — did you feel like the experience of having already worked on a Joe Hill production helped you better prepare for your audition for Locke & Key?
In both In the Tall Grass and Locke & Key, there are characters existing in a science fiction/horror world who are going through emotions and certain circumstances that are very real, like being lost or losing a loved one. And so, although I was auditioning to play something/someone that wasn't necessarily real, I tried to be as grounded as I could with the work. And I think that's what gives Joe's stories such grit: real people going through crazy circumstances. I just tried to make Dodge as real and believable as possible within this fantastical universe.
The character you play, Dodge, is a force to be reckoned with, quite literally. What was it that drew you to this character initially?
I was very drawn to Dodge primarily because I had never played a role like that before, and so getting to play different parts is always very fulfilling as an actor. I also loved that when I auditioned there was no label on how Dodge should look. It was an open ethnicity casting. It wasn't about the color of her skin; it was about her essence which made me fall in love with the 'queen of mean' even more.
And then I was really drawn to her unapologetic behavior. I say this often, but it's true: there are very few roles where women get to play the villain, especially in the science fiction world. For the most part, women are expected to love children and nurture them because of our maternal instincts, and so getting to play a character who does the complete opposite creates great shock value for the audience.
So, getting to be the one that not only shocks the audience but also gets to do most of the fun sci-fi/fantasy type things on the show was a dream come true.
What was the most challenging aspect of filming Locke & Key, and was there anything that surprised you about your character's development on the show?
I would say one of the more challenging aspects of the show was the technicality of certain scenes. We had to be very precise because it had to look a certain way. We had to imagine things when they weren't there and also shoot certain things in fragments versus getting to live out the full scene. And sometimes, it's hard to gauge how you're doing when shooting like this but it's also very magical when you get to see it come together at the end.
For Dodge, CGI and special effects were crucial to her development because she gets scarier as the show progresses. So, getting to see Dodge in full demon-mode was a treat because I had no idea what it was going to look like and I think post-production really tied the whole show together and made it what it is.
Playing Dodge on Locke & Key is your first segue into playing the villain… Do you feel like you've gotten a taste for this type of character now, and would you want to pursue other villainous roles in the future?
I absolutely loved playing a villain. I had such a fun time exploring different aspects of my femininity on screen and feel like I found a new voice inside myself. I felt very powerful. So, I hope I get to do it again.
You've mentioned in previous interviews that you use specific playlists to help you get into the right mindset to encapsulate your characters and that you relied on Billie Eilish's music to help get into the mind of Dodge. What other songs were on your Dodge playlist that you feel helped you the most?
Billie Eilish's, 'When We All Fall Asleep, Where Do We Go?' was perfect for Dodge. But I also loved listening to Jessie Reyez, specifically 'Blue Ribbon'. I love the energy in that one. There's a line in it where she says, 'Toronto, Toronto, Toronto, my city', and since we were shooting in Toronto I thought it was perfect. It really amped me up. I also sprinkled some Lil Wayne in there. '6 Foot 7 Foot' is one of my favorites. Anything with a good bass worked for Dodge prep.
As someone who also has a sad playlist queued up at all times, I'm interested in which artists you have on your general 'Laysla is sad, but isn't filming right now' playlist. I typically go for some City and Colour or Bon Iver, but what about you?
Good one! I definitely have 'Skinny Love' queued up for an emotionally rainy day. I came across an artist by the name of Låpsley when I was doing music research for In the Tall Grass. She's so good and she became one of my personal go-tos. 'Station' and 'Painter' are two of my favorites, but all Låpsley's songs are good. They definitely make you feel things.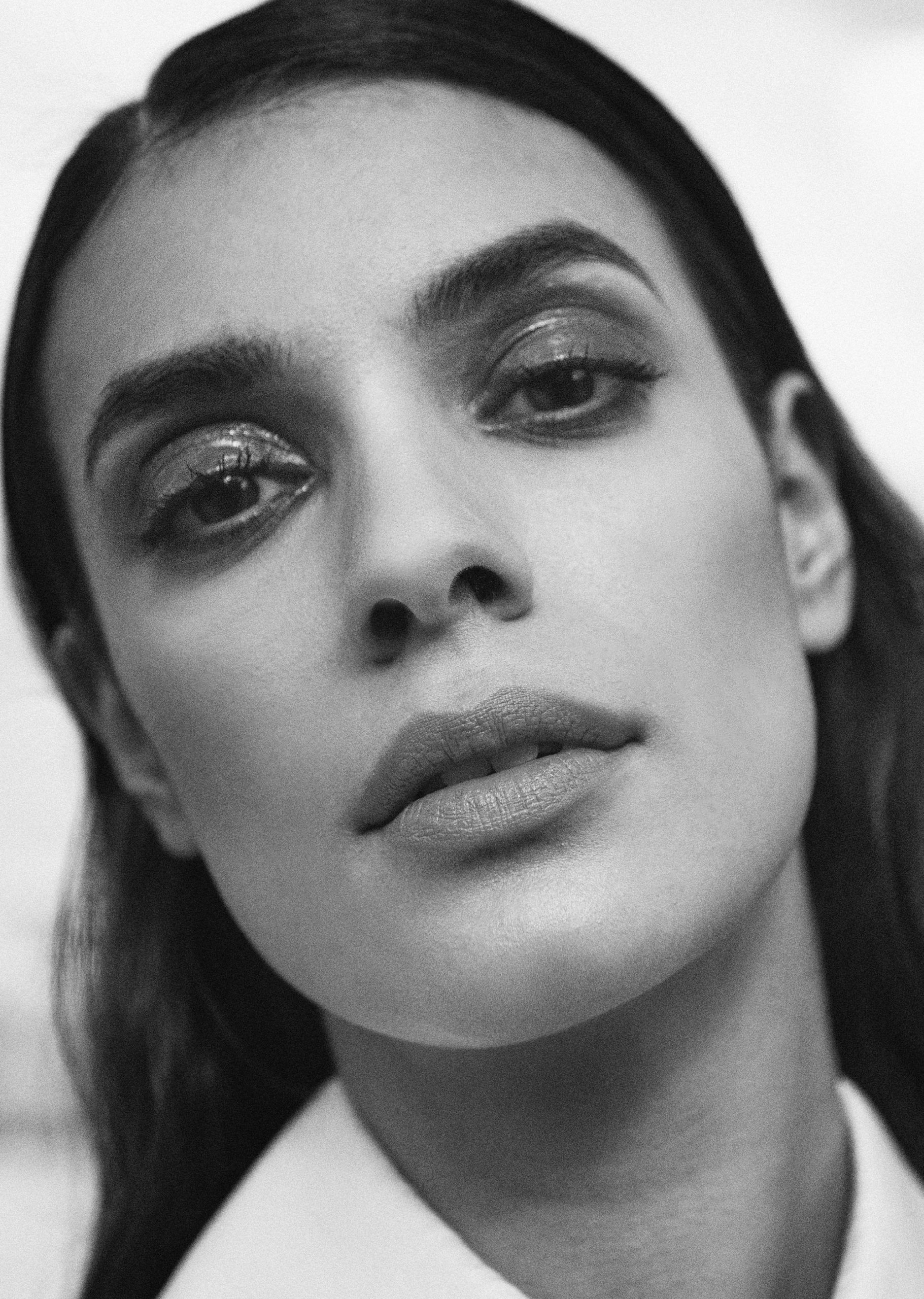 Before starring in Locke & Key, you starred in the Netflix film In the Tall Grass, which is a Stephen King and Joe Hill collaboration, and the John Ridley film, Needle in a Timestack. Were you always a fan of the supernatural/sci-fi genre growing up? Or did you develop an interest in the genre after receiving these roles?
Growing up, I didn't get to dive into the sci-fi world too much. I was raised by a very Brazilian mother — which meant I grew up watching novelas [Brazilian soap operas]. But now that I've had the opportunity to be a part of several sci-fi projects, I have a newfound appreciation for it. I just recently finished watching His Dark Materials and loved every second.
What were some of your favorite books or graphic novels growing up?
Although I didn't read comics, I remember watching the Japanese animated series Sailor Moon quite a bit. Sailor Mars was my favorite character. As a grown-up, I almost fell over when I watched Gal Gadot play Wonder Woman. What a force of nature! I hope I get to do something like that someday.
In Guest of Honour, you play a complicated character who's sorting through very dark circumstances during the movie. What was the most challenging part of playing this type of role? Did it feel emotionally draining through the filming process?
It was a very emotionally challenging process, but also incredibly artistically fulfilling — which made it easier on me. I would go to bed with the biggest smile on my face knowing that the director [Atom Egoyan] was trusting me with his project. The most challenging aspect of playing Veronica for me was the fact that although she was going through dark circumstances, she internalized most of her emotions. She didn't wear her heart on her sleeve the way I do and she's not as open as me. All her feelings are contained. She's very free in the flashback scenes but she has an almost rigid quality in other scenes. Something that is quite different from me. But luckily, I had a director who was a wonderful guide.
Your family is from Brazil, and your parents bravely overcame difficult circumstances to seek better opportunities for themselves in Canada. If you could play any historic/iconic Brazilian woman for a movie, who would you choose and why?
Carmen Miranda would be an iconic role to play. I would have to start singing in other places than just the shower, but I'm willing to take that risk! I would love to get used to using both my English and Portuguese in a film and tap into my dance background. And don't even get me started on the costumes! Iconic!! Her headpieces were based on what the women in Bahia wore, which is the state where I went to live with my father for a couple of years. I also grew up listening to samba because my stepfather is a musician, so I feel like it would be such a perfect role to dive into. And to top it all off, I would get to dive into Old Hollywood?! A literal dream of mine. Sign me up for this part, please. I can't rave about it enough.
Team Credits
interview by Sam Cohen
photography Allegra Messina
styling Bin X. Nguyen
hair Matthew Collins @ The Wall Group
makeup Harriet Hadfield @ SWA Agency
casting + production Angeliki Sofronas
location The Mayfair Hotel, Los Angeles
Locke & Key is currently streaming on Netflix!
Top list of Online Casinos in Latvia at www.sloti.lv