Leigh Bowery – Tell Them I've Gone to Papua New Guinea
A retrospective at The Fitzrovia Chapel, London, pays tribute to larger-than-life '80s icon Leigh Bowery whose work straddled art, fashion and music.
A renowned designer and all-round creative mastermind whose work spanned art, fashion, music and live shows, Leigh Bowery is an undisputed icon of '80s London. A gaudy provocateur with a flamboyant personality who never played by the rules, he challenged conventional sexual morals, gender norms and dressing standards with an expertly crafted mix of camp futurism and gut-wrenching debauchery.
Born in 1961 in Melbourne, Australia, Bowery moved to the Big Smoke at the age of 19 to become a fixture in the City's underground club scene, quickly making a name for himself for his legendary outfits and outrageous performances. In 1985 he opened his own club, Taboo, where he regularly performed in his outlandishly grotesque and remarkably elaborate costumes.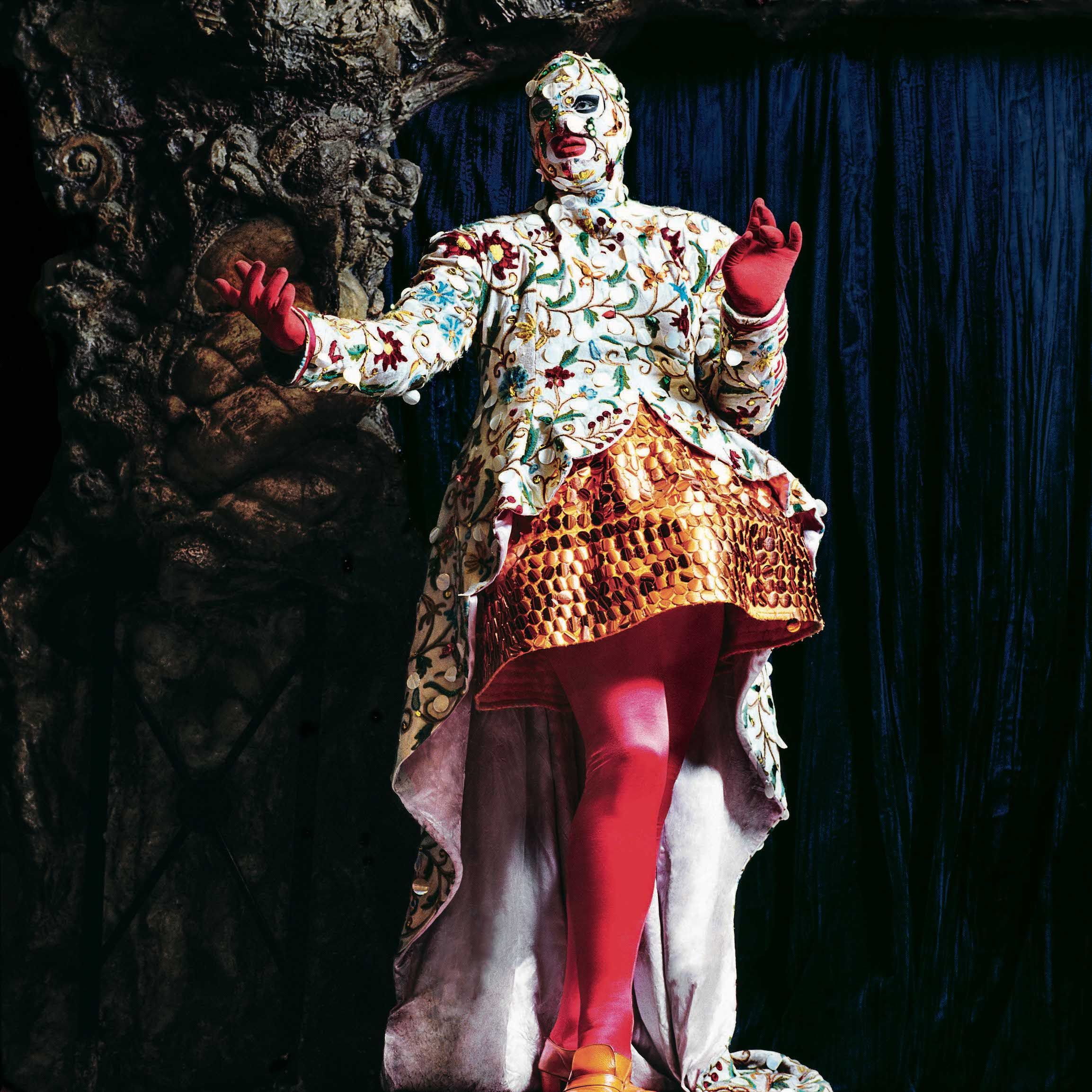 Leigh Bowery, Le Privilège, Paris 1988, Photographer credit © Jean Claude Lagrèze
Like with all great creatives who defy easy categorisation however, Bowery's talent was not confined to nightlife. In 1987 he began working with dancer and choreographer Michael Clark, and in '88 had his first solo show at the Anthony d'Offay Gallery.
The same year he became a model for the renowned British painter Lucian Freud, and in 1991 he worked as an art director on the video for Massive Attack's Unfinished Sympathy. In 1993 he joined forces with long-time friends Richard Torry, Nicola Bateman, and Matthew Glammore to create Minty, an avant-garde, romo/art-pop ensemble The Sun described as the "sickest band in the land".
In 1994, shortly before succumbing to AIDS, Bowery began what was meant to be a two-week-long show at London's Freedom Cafe, Soho. The highlight of the evening was one of his most controversial performances, Birth.
During the performance, Leigh was seen on stage, singing and dancing, and subsequently "giving birth" to partner Nicola Bateman, who would emerge from between the artist's legs naked and covered in residue. The show was cut short by authorities and only lasted one night.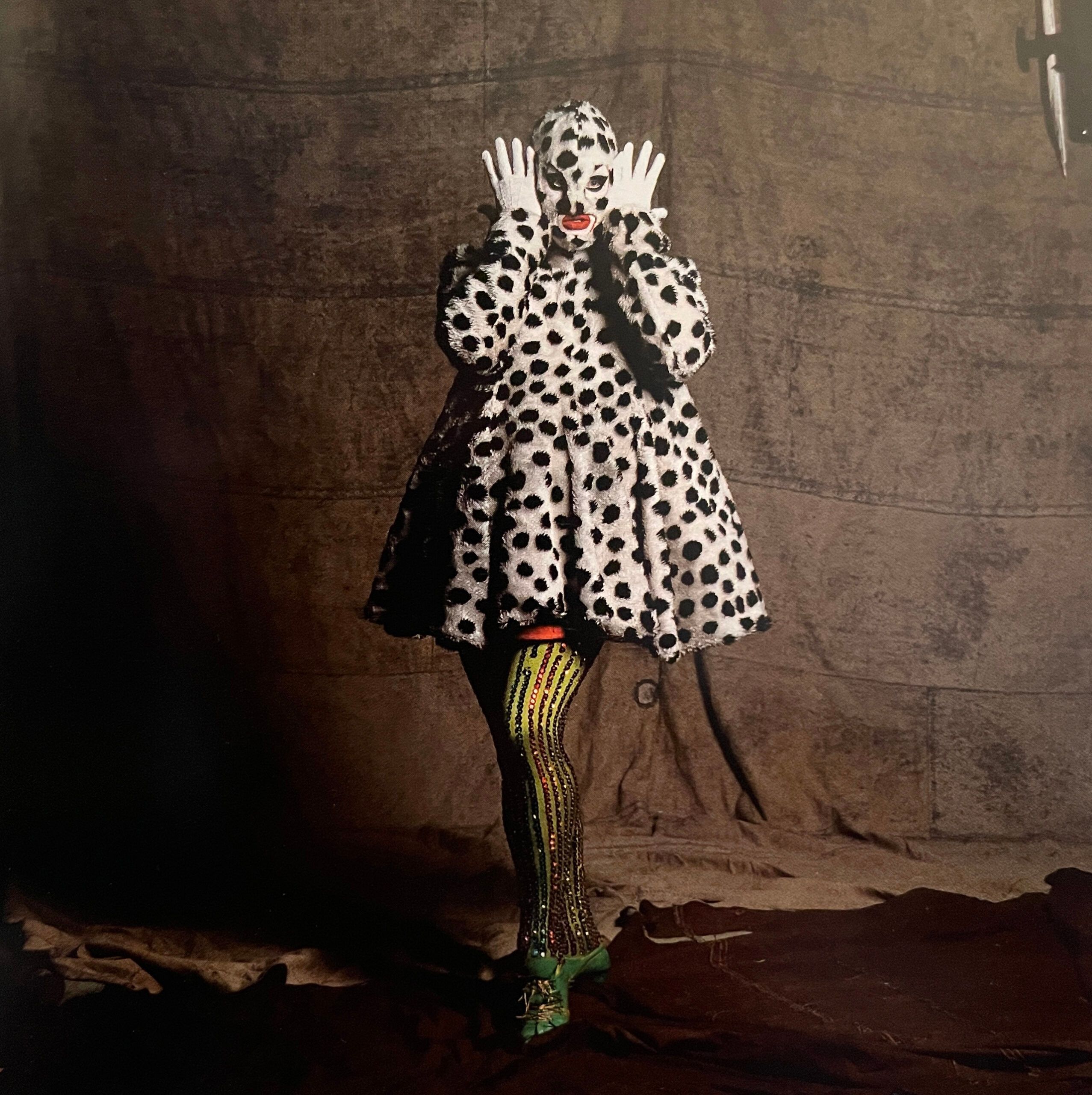 Session I / Look 1 / November 1988, Photographer credit © Fergus Greer
Despite his untimely death at 33, Leigh Bowery's influence continues to live on. Many are in fact the artists, musicians and designers who have been influenced by his work – from Alexander McQueen and Vivienne Westwood to Gareth Pugh and John Galliano, from David LaChapelle to Lady Gaga and Scissor Sisters, just to name a few.
To honour the artist's legacy, The Fitzrovia Chapel have teamed up with Bowery's Estate and in particular Nicola Bateman – whom he married shortly before his demise – for a retrospective show offering a unique insight into his inimitable and eclectic approach to costume designing.
The exhibition, titled Tell Them I've Gone to Papua New Guinea – something Leigh used to tell people to say instead of sharing that he was ill in hospital – gathers many of the artist's seminal outfits, including the iconic Dalmation and Fraggle Rock.
The show also includes a short film with interviews from Bowery's friends and collaborators – such as, Nicola Bateman, Sue Tilley, Boy George, Les Child, Richard Torry, David Holah and Lee Benjamin – and Charles Atlas's 2002 documentary, The Legend of Leigh Bowery, chronicling the life and times of the artist, from the early '80s to his death.
Curated by The Fitzrovia Chapel's chair of trustees, Hannah Watson, Tell Them I've Gone to Papua New Guinea is a timely and poignant tribute to Bowery's eclectic genius and a must-see for all art and fashion aficionados.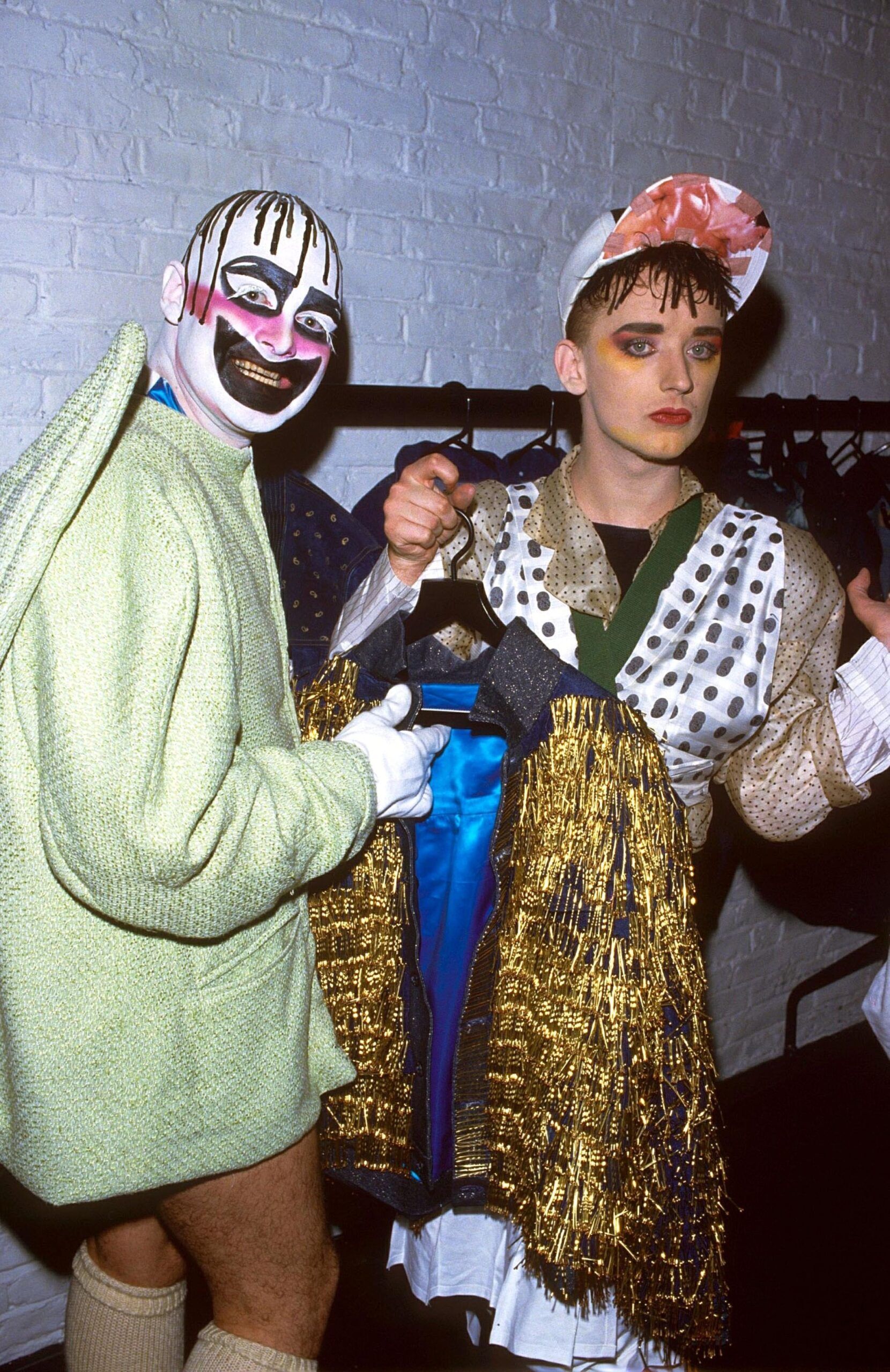 Blitz Designer Collection Fashion Show at the Albery Theatre, London, Britain – 1986,
Credit: Brendan Beirne/Shutterstock
On Thursday, 27 January, the Fitzrovia Chapel held a student-led panel discussion on Leigh Bowery's continued influence on queer culture, with guests including singer and producer Bishi, artist and performer Jeanie Crystal, fashion designer Max Allen and drag performer Charity Kase.
1883 Arts Editor caught up with Mx Khorshidian, a Central Saint Martins student and the chair of the panel – along with Armin Abraham and Aleksandra Moras – for a quick chat.
Thank you Mx for finding time for 1883 Magazine.
What do you think is the legacy of Leigh Bowery? And why, in your view, does his work have relevance today?
His legacy is apparent in so many aspects of queer life and creative practices. Queer culture has been assimilated into the mainstream with both positive and negative effects. For young marginalised queers coming up this is really positive. They can see themselves represented on screen in films and series, pop-stars write and sing openly about their same sex lovers and trans idols such as Munroe Bergdorf are the best role models they could ask for.
Queer politics are inherently transgressive, but can become watered down when plucked from underground lifestyles and precarious working-class backgrounds, polished and made "clean" and digestible for a middle-class audience. I worry about pink washing as well – when queer rebellion gets coopted into liberal nationalist and capitalist discourses.
There is always an underground though which rebels against these tide of assimilation which has never died in London. It's an intergenerational community where some people who knew and partied with Bowery are elders to younger generations coming up.
Leigh was working class, the majority of those who have and still do cultivate queer culture from a grass roots level are working class, people of colour, children of immigrants, immigrants themselves, sex workers and strippers. What used to be the underbelly of London's city life is more celebrated nowadays and represents the backbone which generates queer culture.
I think we do a bit better in terms of caring for each other now as well – in many cases the queer community works as a "surrogate family", offering an extended kinship network for those of us who cannot depend on their biological one.
What have you learned about Bowery and his practice from working on the panel?
We researched his life as an historical figure, but concentrated on relating it to the present. I was particularly interested in his anti-fashion ethos. His queer craft is better described as costume rather than fashion. I have a lot of respect for his rejection of the trend-based fashion industry in favour of a DIY, theatrical, character-based one-off garments.
This is more established within high fashion circles nowadays, but it wasn't during the 1980's, when brands were huge and luxury was unattainable to most. This aspect of crafting for oneself on little to no budget is what I like the most about him and his legacy.
Out of curiosity, do you have a favourite piece of garment in the show?
The Dalmation dress is so fun, it's probably my favourite.
Tell Them I've Gone to Papua New Guinea is on display at The Fitzrovia Chapel, London, until 6 February. Admission is free, booking is required via Eventbrite
Featured Image: February 1986, Leigh Bowery at Taboo, photographer credit © Dave Swindells
Words and interview by Jacopo Nuvolari