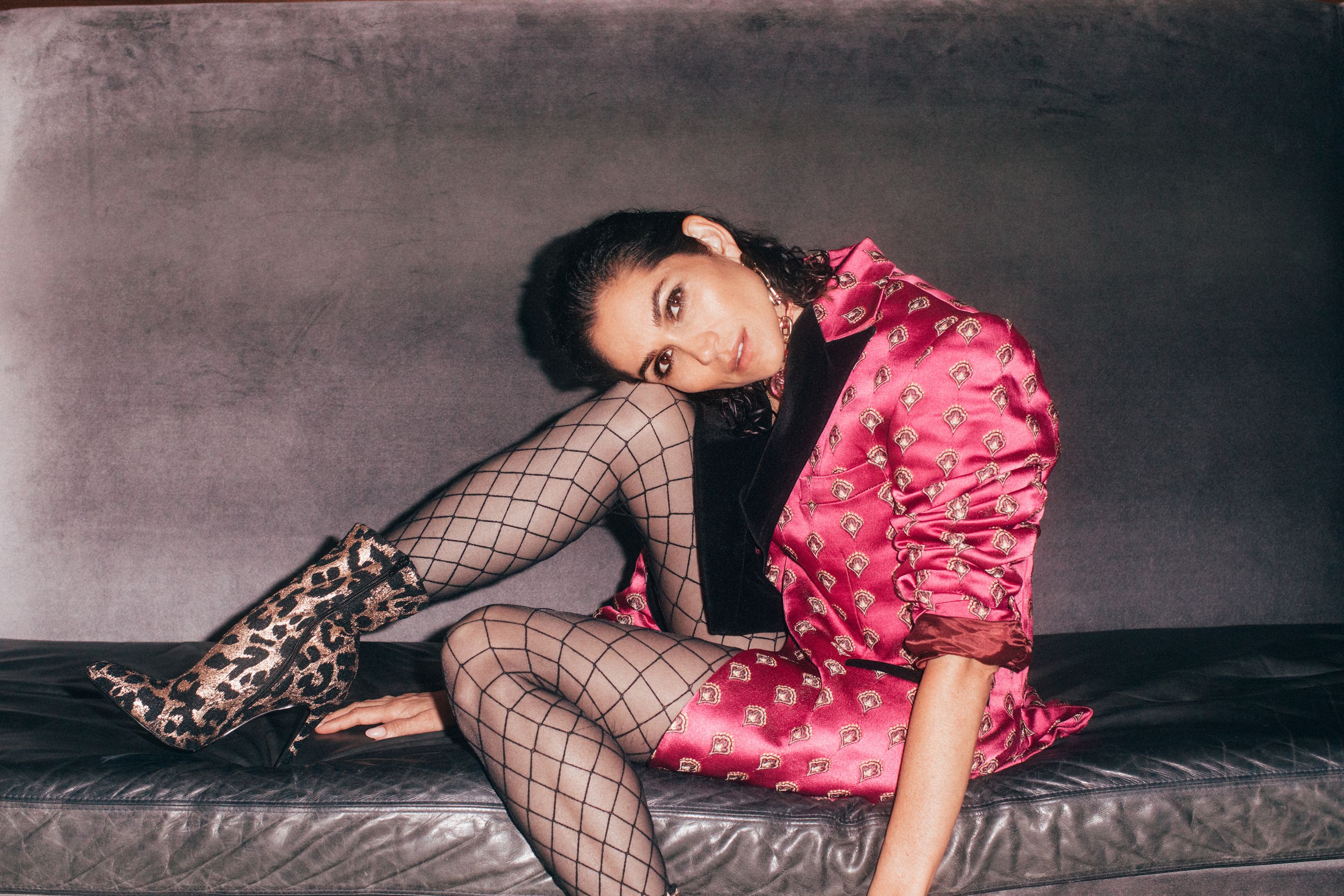 Lela Loren
As one of Hollywood's rising stars, California-native Lela Loren has impressed audiences through her work in film, television, theatre and even the digital space in which she continues to showcase her versatility in a variety of projects. 
Fox's action-drama series Gang Related saw Loren caught in a love triangle during the summer of 2014, where she played Silvia alongside Terry O'Quinn, Jay Hernandez and Ramon Rodriguez. The actress also starred as Francesca Rossi in the Bryan Singer-produced futuristic Sci-Fi web series H+ which was a joint venture between Warner Bros Digital Distribution and YouTube.
Loren has appeared in films The Hangover Part III, Snitch, The Reunion, Reign Over Me as well as made guest appearances on some of the most popular television shows which include Bull, The Closer, Lost, The Mentalist, Chuck, NCIS, The Shield, CSI: Miami, and Cold Case
Loren can currently be seen in the hit Starz show Power produced by Curtis '50 Cent' Jackson, which will return for its final season on Sunday, August 25th. Power tells the story of James 'Ghost' St. Patrick, an affluent club owner and a leading player in one of New York's most lucrative drug networks. Loren plays Angela Valdes, a federal prosecutor, and James' childhood sweetheart.
Many people will recognise you for your portrayal of Angela on the hit TV show Power, but what was it that first inspired you to want to become an actress?
I was put in an acting class in college because the registrar had made a mistake and overbooked another fine arts class I had signed up for. At first, I hated going to class, but then I slowly fell for the process of acting; all the questions you must ask to understand another character; the emotions and imagination you must learn to access to flesh out words on a page; the strangest alchemy of preparation and spontaneity that goes into a performance. In short, I fell deeply in love with the work that goes into it. And I knew that this was I what I wanted to do, even if I never made a dime.
What has it been like to part of such a hugely successful show?
I can't even quantify the feeling right now; it's honestly been overwhelming. I think it's something that won't truly hit me until later.
A lot of the themes explored in Power, such as grief and betrayal, can be quite heavy. Does it ever become difficult not to take the character home with you?
Not really. The whole process of putting on a costume and getting my makeup done helps to keep things separate. Also with some of the things she does, Angela is not really a character you want to take home [laughs). But that's the fun of the role… being able to play a character that does things I would never do. At the end of the day, I take off the clothes and the makeup and put the character of Angela back on the hanger.
As a cast made up predominantly of people of colour, what impact do you think the show has had on the topic of representation within the entertainment industry?
Perhaps quite cynically the best impact it has had is to show people that shows like this can make money, which will make others more likely to invest. Beyond that, we have a show which explores stories that actually reflect us back, which is really important. Before, we kind of had to take what we were given… we don't have to do that anymore. It's opened up a world of possibilities and while that is long overdue, it has shown the networks that people resonate with these stories.
What do you think of the criticism that the show plays up to certain stereotypes, particularly the 'black man being a major drug dealer' type storyline?
Well, initially the story was a blend of 50's [Curtis Jackson] life with the drug dealing aspect of things and Courtney's [Kemp] father's life as the businessman. I don't want to say that 50 starting from drugs is stereotypical. It is, however, something which is rapped about a lot. You see a similar kind of rags to riches story in a lot of telenovelas too. But our show goes a lot deeper than that, into themes that make people a little uncomfortable. While at first it seems to glamorise that lifestyle with how smooth and successful Ghost is, you start to see the negative consequences with the deterioration of Tariq. You see his son being degraded and losing his innocence. There's this underlying story of powerlessness. A lot of characters live by this 'by any means necessary' mantra which is really dangerous. How you get something is just as is important as the what, which is something that all the characters miss.
I think what the writers have done turns the stereotype on its head and I really hope the audience sees that.
Speaking of the other cast members, what will you miss most about being on set with them?
After 6 years on set together, they're like family. It's not just the cast, it's the crew and the production team too. Spending so many intense hours on set, you develop a bond. A lot of these people you won't see again like this unless you cross paths professionally. It's kind of like parting ways after college. So yeah, I'll miss that sense of community and Angela's outfits [laughs]. My favourite was this blue Gucci suit. It was so hot! Honestly wearing that I could strut around, order a martini and pretend to be an adult [laughs playfully].
On a lighter note, could you tell us about the funniest moment you have had on set?
There have been quite a few, but there's a particular moment I remember from season 5. So there's this scene I and Joe, who plays Tommy, were shooting. It's the scene where he's in Angela's apartment eating the bag of chips, which is meant to be quite intense. While we were shooting the part where Angela walks in, my coat kept getting slammed in the door which as you can imagine ruined all of my swagger. Sophistication went right of the window [laughs].
With season 6 being announced as the final season of Power, there are talks of a potential spin-off or two. Will Angela be returning for any of those? 
Um… you will just have to wait and see.
I knew you weren't going to give anything away [laughs]. 
But finally, on a more personal note. As a linguist, would you ever consider doing a film in Spanish/Italian? If so, what type of role could you see yourself playing?
Totally, something like that would be a great challenge. I think I'd either want to do something light-hearted or go in the other direction and do something like Nikita – straight-up savage. I think something with corsets would also be cool, so maybe a period romance.
Team Credits
interview by Ray Sang
photography Ben Ritter @ Exclusive Artists Management
styling Chaunielle Brown 
hair Matthew Monzon @ Tomlinson Management Group
makeup Deanna Melluso @ See Management
manicurist Kana Kishita
styling assistants Flik Smith + Michelle Copeland + Whitney Freeman
location Winnie's Jazz Bar @ The Refinery, New York
Season Six of Power premieres Sunday, 25th August on Starz!