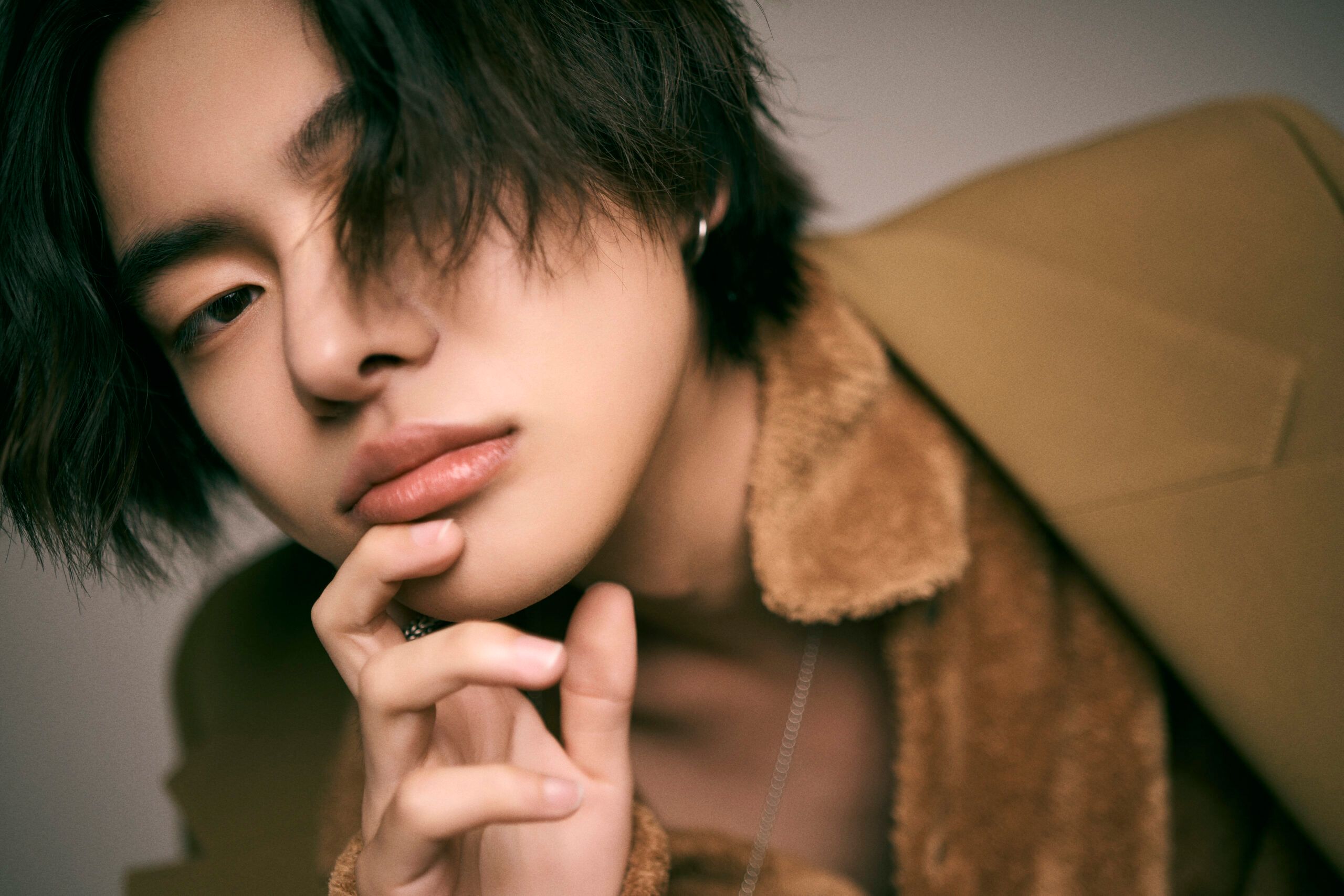 LEO
After almost four years putting in the work as a trainee, Korean-Australian artist LEO has found home in B.I's label 131. Debuting with a slick, R&B-tinged offering in the form of new single 'One Look', the future looks pretty bright for the burgeoning multihyphenate.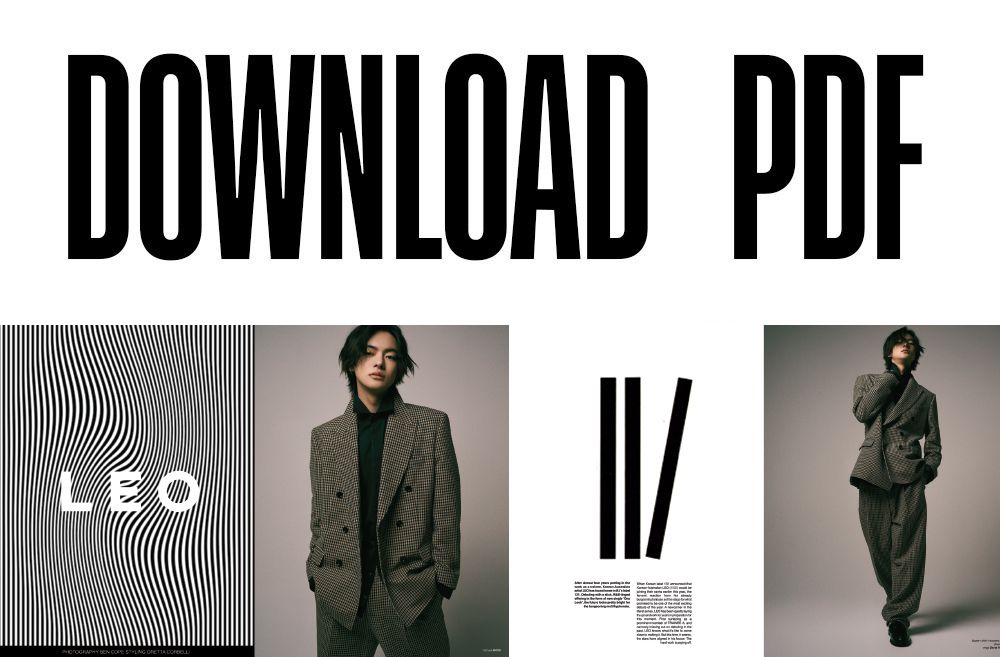 When Korean label 131 announced that Korean-Australian LEO (리오) would be joining their ranks earlier this year, the fervent reaction from his already burgeoning fanbase set the stage for what promised to be one of the most exciting debuts of the year. A newcomer in the literal sense, LEO has been quietly laying the groundwork for years in preparation for this moment. First surfacing as a prominent member of TRAINEE A, and narrowly missing out on debuting in the past, LEO knows what it's like to come close to making it. But this time, it seems, the stars have aligned in his favour. The hard work is paying off.
With all those years as a trainee banked, LEO has had time to ruminate on his mission as an artist. Relocating from Australia to Korea to pursue his dream of becoming a musician at just 17 gave way to his ultimate goal: sharing the rich tapestry of Korean music and culture with the rest of the world. Less than a month since his first-ever release, and he's already on his way to that goal: 'One Look', a butter-soft sonic concoction of R&B backdropped by house beats, boasts over a million views on YouTube. More than that, it shows incredible promise for the young star: a growing artist poised to join a cohort of Korean talents dominating the global stage.
Breaking out with said one-hell-of-a-first track on fellow South-Korean rapper and former iKON member B.I's label is one thing. Still, LEO's premier single 'One Look' also features a Grammy-award-winning co-production from The Stereotypes [the masterminds behind a string of anthems from Bruno Mars' acclaimed 24K Magic album]. While live stages are as yet fully unexplored, he also leaves 2023 with a promising live show debut in the US already under his belt.
What does the future look like for LEO? In his own words, the promise of a debut album, more singles, shows, collaborations. What resonates most profoundly with him, though, is the chance to forge deeper connections with the fans who've elevated him to where he is. As for the present moment, read ahead to LEO's invaluable advice, determining his own artistic direction, and his dreams for the future.
You finally just debuted on B.I's label, 131, with 'One Look' – how does it feel to have your first single out there?
Seeing myself on various forms of media and having my own music on streaming platforms is quite surreal. I'm still trying to soak it all in.
What's the best piece of advice you received from your peers ahead of debut?
Personally speaking, having a good supportive environment around me means a lot more than any form of spoken advice. Of course, advice is very much needed, but I have enough going on inside my head as it is, so sometimes a simple 'We got your back' is all I need to get me motivated & inspired.
Talk us through the concept and visuals for 'One Look' – how involved were you with the creative?
It's a youthful and pure concept. Something that I never really pictured myself doing in the past, but I really wanted to embrace it. I had an amazing crew around me, full of inspiring and warm people. It was supposed to be a challenge as time wasn't necessarily on our side, but everyone around made sure nothing felt rushed, and each & every person was very committed to the project which motivated me a lot. It definitely brought the best out of me.
How was the experience of shooting the video for 'One Look' out in LA? Can you talk us through the video's concept?
To be able to shoot my first-ever music video, in such a beautiful location, is something I'll always be very grateful for. The goal was to create a visual which showed me in my purest form and focused solely on myself as I tell my story. I'll never forget that day; everything was just perfect.
You grew up in Australia but decided to relocate to Korea. How have you found the transition? Are there any aspects from both countries that particularly influence your artistry?
When I was younger, I always dreamt of moving to either LA or London to pursue music as a producer. But I think I surprised everyone including my family when I told them I wanted to move to Korea. Obviously, the language factor is the biggest influence on the music side of things. Switching between Korean and English has now become very common in the world of K-pop, but I want to expand it even further. I don't want my music to be tied up in a particular category or genre. I want non-K-pop listeners to enjoy my music too, as well as K-pop fans. As for the transition to Korea, it can get lonely sometimes but overall, I'm extremely happy. I've basically already achieved my initial goal, so now I'm just living every moment to the fullest.
Gucci just took you out to Manila – how was that experience? Would you like to get more involved in the fashion world in the future?
I'm very grateful for the opportunity. I feel like it was my introduction into the world of fashion. A good first step. I've always had a burning passion for fashion, design & art and would love to share my influence on the culture in any way I can.
Last month, you performed your first-ever show in the US as LEO. How would you describe your live shows for fans looking forward to seeing your stage in the future?
I try to bring as much energy as possible. I'm naturally very shy, but I try not to let it show on stage. As my catalogue grows, I hope to tour as much as I can and perform in front of as many people as possible. The people and their energy are what get me inspired.
'One Look' features a production credit with The Stereotypes. They have an incredible catalogue of credits: Bieber, Cardi B, Bruno Mars. How did they end up jumping onto the track?
The amazing people at my label made it happen. My label-mate, B.I, also collaborates with The Stereotypes quite regularly as well, which opened the doors up for me too. I'm very blessed to have worked with the best; their music has touched everyone in the world. I'm also very grateful to the people at my label for continuing to open up amazing opportunities for me.
What's next for LEO, and what can fans look forward to following 'One Look's release?
My debut album is in the works. I'm working out what single I should put out next, and also preparing a lot of stages and concerts. I'm sure there will be a lot of chances to meet my fans in the near future.
Any dream collaborations you'd love to jump on your future tracks?
I would love to collaborate with artists who have unparalleled, unique energy. I would love to take a trip inside their unique world. I would like to learn and be inspired by them.
We're almost at the end of 2023. What do you hope to have achieved as LEO by this time next year?
I would hope my album is already out by then, and I'm already playing a lot of shows. I hope to see myself playing at big festivals and have people sing along to my songs. I don't know if it's too early to tour, but I hope there's a lot of chances to meet my fans too. Everything else aside from that are just bonuses.
Team Credits
interview by Lauren Webb
photography Ben Cope
styling Oretta Corbelli
grooming Yukina Mitsuhashi
casting Angeliki Sofronas

Check out LEO's new single 'One Look' below now!