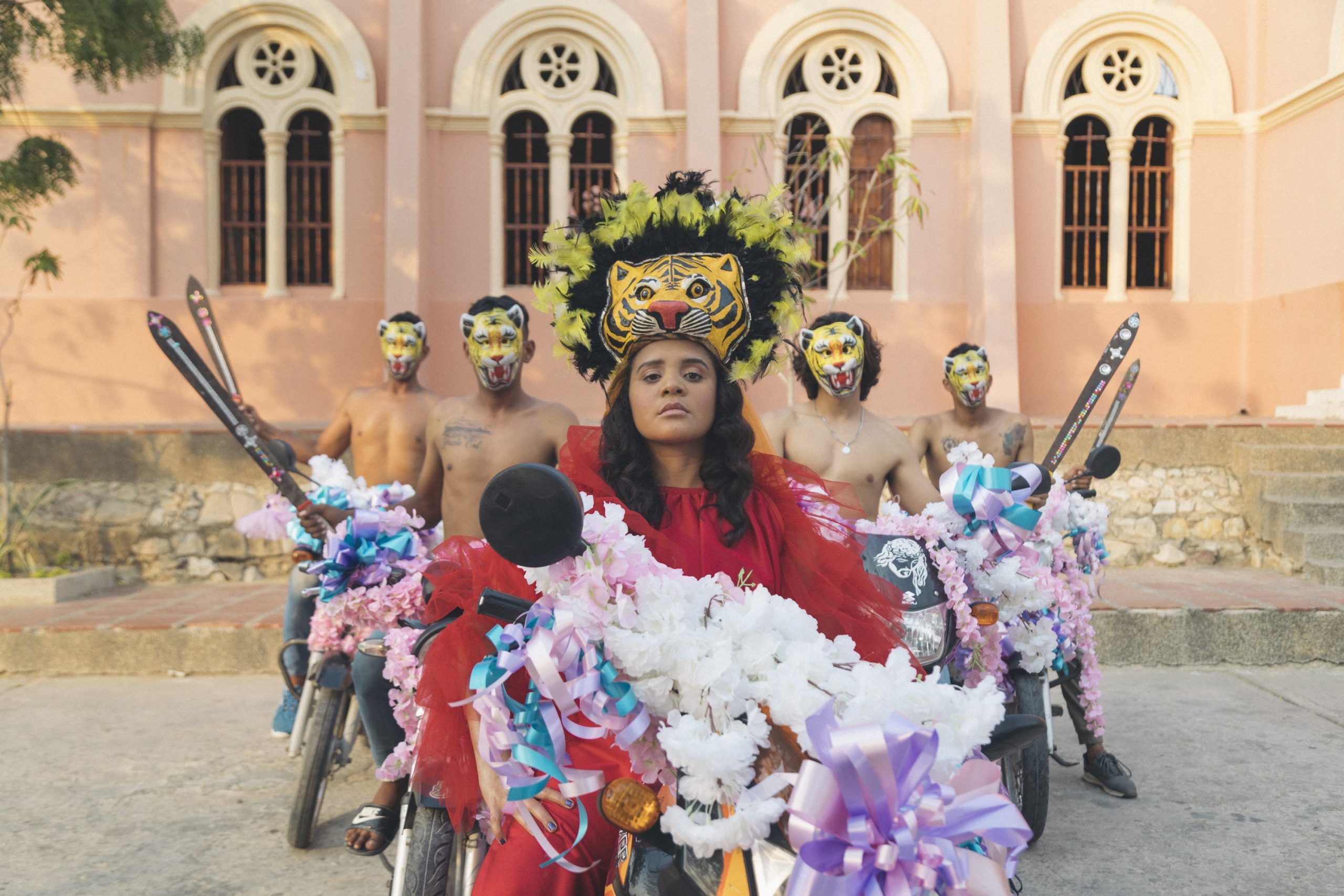 Lido Pimienta – Miss Colombia – Track-by-Track
In the ten years since Lido Pimienta's debut, she's garnered support from fans across the world, self-released her own award-winning album, and established a sound that no other artist is creating. 
The Colombia-born, Toronto-based singer/songwriter blends heavy drums and bass with electronic beats, but still aims to never stray too far from her traditional Latin American roots. Miss Colombia, which follows Lido Pimienta's critically-acclaimed sophomore 2016 album [La Papessa], explores race, motherhood and love with Colombia at the intersectional of all of those themes. 
Lido has penned her very own track-by-track exclusively for 1883 Magazine in which she walks us through the inspiration and meaning behind each song on her latest album.
Miss Colombia Track-by-Track
'Anecdote'
Has a positive connotation to me, but my songs aren't really chirpy. Miss Colombia comes from pain and feelings of betrayal, from an entire nation. It's a very dramatic album that I have suffered. But with that said, here we go:
'Para Transcribir (SOL)'
When I go to Colombia, I often feel like a stranger. The longer I am away from it, the memory of Lido as a little girl is the only thing my close ones remember. So, when adult Lido is present, she has to go back to a script, where she left off and pretend that the past is the present.
'Eso Que Tu Haces'
Love is not real when it comes to the [Colombian] government's expressing pride of Indigenous and African peoples of Colombia. They do not know what love is and the way they go about expressing it further hurts the wound.
'Nada' feat. Li Saumet
The pain of giving birth leaves sequels or continues a narrative of pain that starts when little girls get their first period, a pain that is normalized and taxed beyond comprehension. After giving birth, the hole left inside of me turned into a hum, a prayer, a lullaby to my sleeping baby who one day will get her period and carry the pain within until the day she dies. 
'Te Queria'
Why do we keep loving those who can't even open the door for us?
'No Pude'
I am tired of trying to make amends with a nation. I cannot do it anymore.
'Coming Thru'
Despite the pain, I have to come out the other end with a smile on my face and remember the beauty, remember how great MY PEOPLE are.
'Quiero Que Me Salves (Preludio)' feat. Rafael Cassiani Cassiani
Cassiani Cassiani of Sexteto Tabalá tells his story, the only way it needs to be.
'Quiero Que Me Salves' feat. Sexteto Tabala
A love song, to earth, to water, wind and fire. A love song to play in the background of a war we know we will love, but that is still worth fighting and dying for. 
'Pelo Cucu'
A lullaby to black girls with nappy hair. A soundtrack for when a flat iron kills your waves, burns your forehead and the chemicals flattening your hair cells make your eyes weep. 
'Resisto Y Ya'
Because of my nationality, I am expected to be the warrior and example of goodness to follow to all brown people aka THE DIASPORA, when I am but only one person taking care of children and worried about family living in the desert without access to water. Leave me alone, I resist in my own way, and that is also valid. 
'Para Transcribir (LUNA)'
Close the chapter. Be happy. Live for yourself. Goodbye… my love. 
intro by Kelsey Barnes
photography Daniella Murillo
Please click here to find out more information on how Cabildo Cuna & Cultura is seeking to help vulnerable families and the music unions most affected by COVID-19 in La Guajira and Palenque, cradles of culture in Colombia.
Check out Lido Pimienta's Miss Colombia album below!