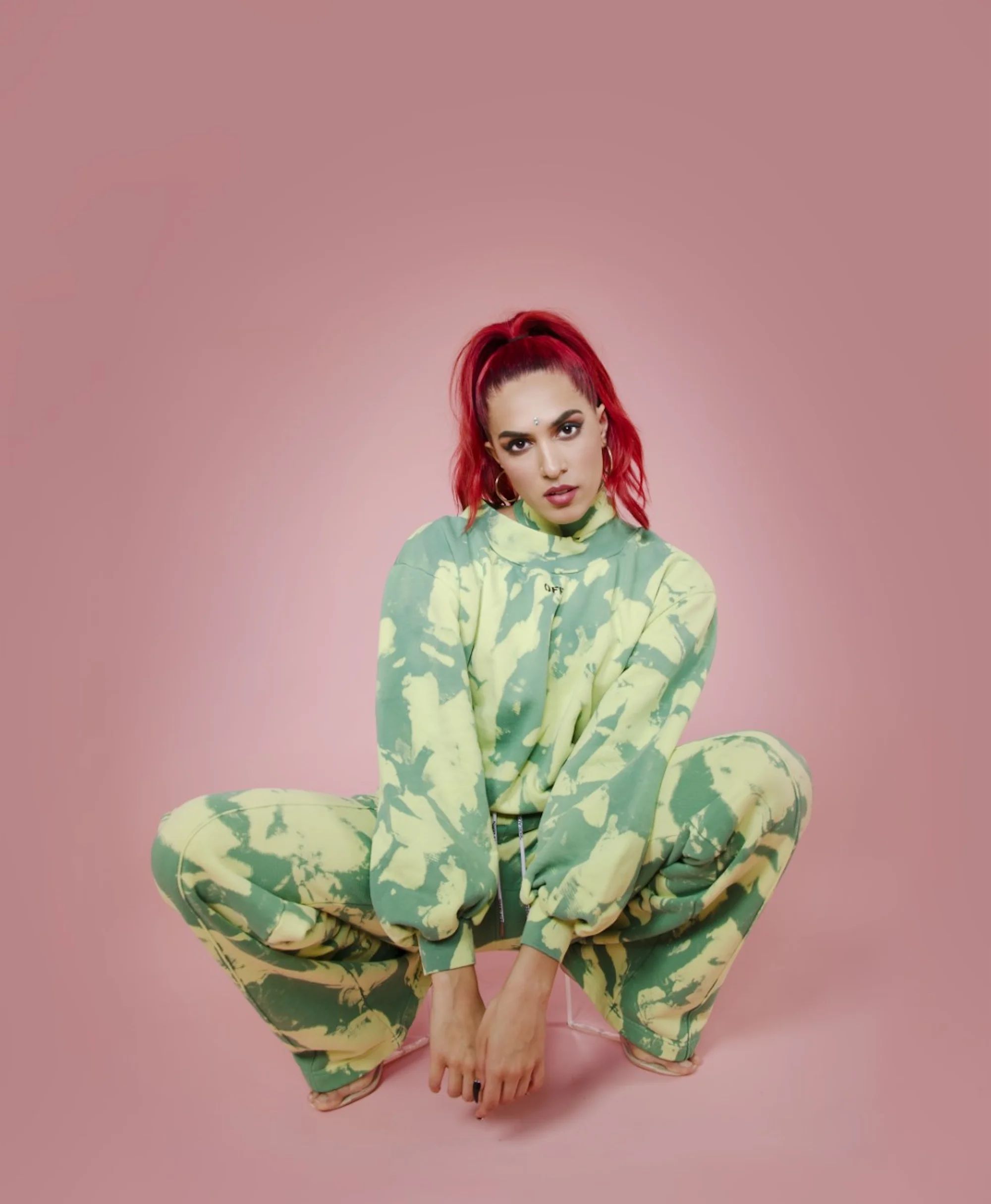 RIKA – DOSES – Track-by-Track
After emerging onto the pop scene at just 17 years old and captivating audiences with her powerful hooks and melodies, breakthrough pop act RIKA has been one artist we've all been keeping an eye on.
If anyone i destined to shake up the pop music scene, it's RIKA. Although DOSES is RIKA's debut EP, she is no stranger to releasing hits; her 2018 release 'On My Way' garnered critical acclaim with her refreshing & bouncy take on pop. Her first ever single — 'No Need' feat. THE HIGHESTER — was written when she was just 16 years old and has accumulated over 2.3 million views on YouTube. 
With RIKA, you never really know what to expect; she blends her experience as a Londoner with her Indian-Serbian heritage and creates music that's not only incomparable but untouchable to anything else currently on pop radio. 
Step inside RIKA's mind as the singer/songwriter walks us through her track-by-track for debut EP, DOSES, she's exclusively written for 1883 below.
DOSES Track-by-Track
'DOSES'
I made 'DOSES' last October. It's a song of realisation where you acknowledge someone isn't treating you right and the melancholic feelings which go with it. I thought the word Doses would be cool as a song title, and it really sparked something cool! It's one of my favourite songs I've made. I remember listening to a lot of Fleetwood Mac at the time while writing this one.
'Left To Love' with Mickey Singh
'Left To Love' is a sultry song about having no other choice but to love that person. When I wrote this song, I knew it needed to be a duet with a male in it. I met Mickey Singh last year when he performed in the UK and knew he was the voice for the track! We got in the studio a year later, and he wrote his verse and we wrote the Punjabi hook! I've never sung in Punjabi before and was nervous to, but it was fun!
'Believe In Ya'
'Believe In Ya' is about a party situation I was in once. I met someone at an event who was definitely bad news. I met his ex at a party a few days later who dished the dirty on how he cheated on her in a club. Yikes! I like the whole theme of giving in to your temptations and just living, even if it ends badly. I'm quite inspired by 80's music and Carly Rae Jepsen so this definitely takes from there.
'Run Me Over'
'Run Me Over' is probably my favourite track on the EP. It's just so fun and serious at the same time. This was the last song I made for the EP. I made it in Stockholm last October. Nothing like Swedish Pop music, to be honest. The song is about the sudden fear you get in the moment where it all goes wrong, what you start questioning. This song takes inspo from 'Left Me Yet' by Daya; I just love the drop chorus!
'First Dibs' with F1rstman
'First Dibs' is an empowering tune about claiming someone. First Dibs is quite a childish phrase to use and the production is quite that, but also big and attention-holding. F1rstman was so creative with his verse. He sings in three different languages which is sick! We both are very vocal with our heritages and love mixing them into the mainstream. 
'YDGAF (About Me)'
'YDGAF (About Me)' I made with Diztortion. I feel like sonically we're from two different worlds, but it was really cool to see them come together. This kind of urban infused anthem is a huge grower. I love the beat in the song; it gives me similar vibes to 'Stayin' Alive' by the Bee Gees. I love how sassy it is. This is a great sentiment to end the EP on. Something strong and a reminder to remain a bad bitch through all other feelings and emotions you may feel.
Check out RIKA's DOSES EP below!