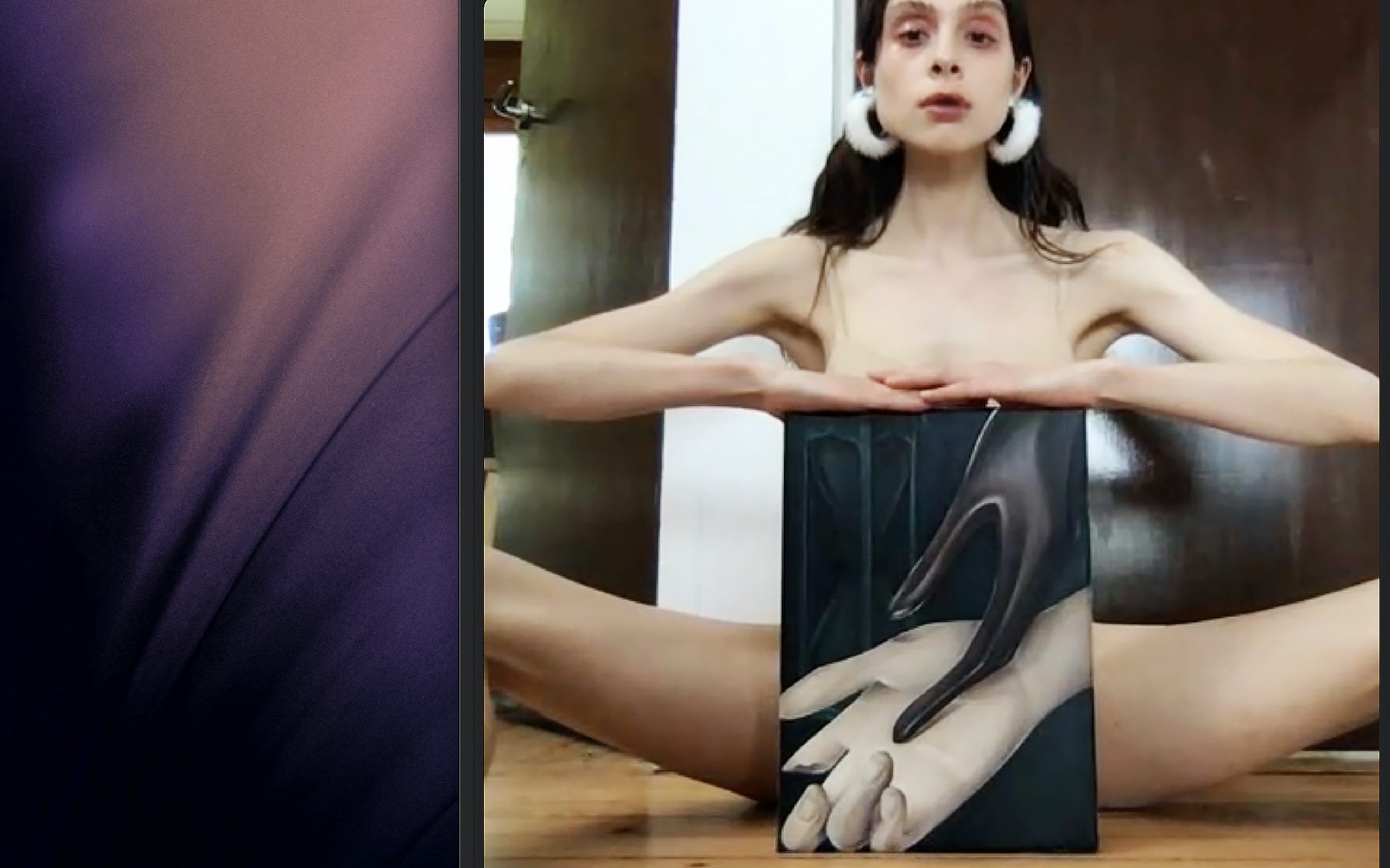 Linked… Yet Contact-Free
These are now the times of COVID-19 and we all have been experiencing the unsuspected changes our social dynamics have suffered through the new social distancing measures. This pandemic has taken lives, paused the economy and altered our lives as we know it. The way we encounter, produce and create fashion may not be the same for a long time.
So, the question arises… how do we create a fashion story from a remote place?
Through the use of digital garments, hair and makeup tutorials, contact-free delivery providers and video call platforms, we aim to explore in this editorial an array of possibilities which enable us to produce a full edit in lockdown season. It is a different kind of connection and with a little bit of humour we embrace the pixels and the grain to create images that still celebrate the beauty and the talents of our fabulous models in their personal space.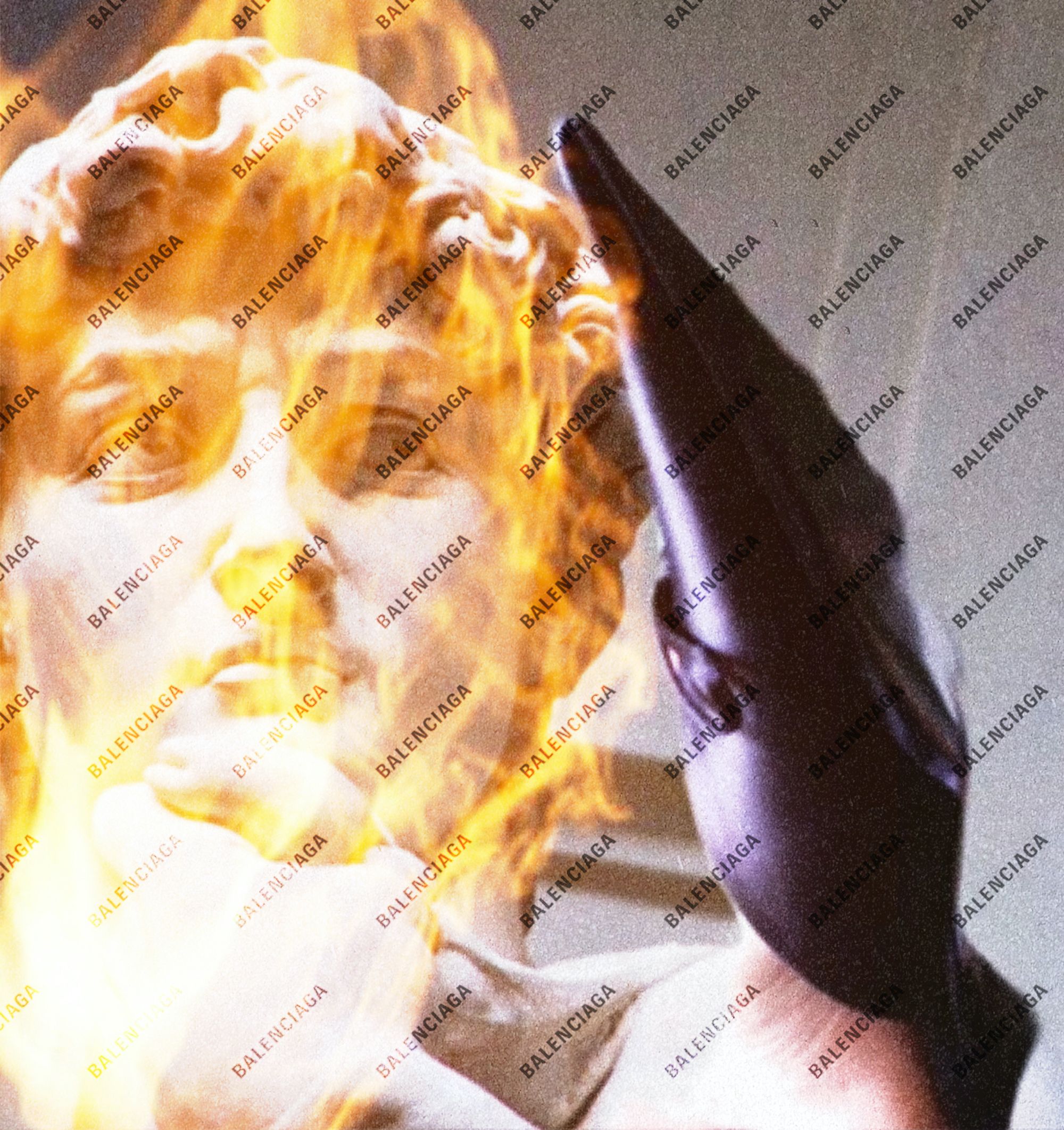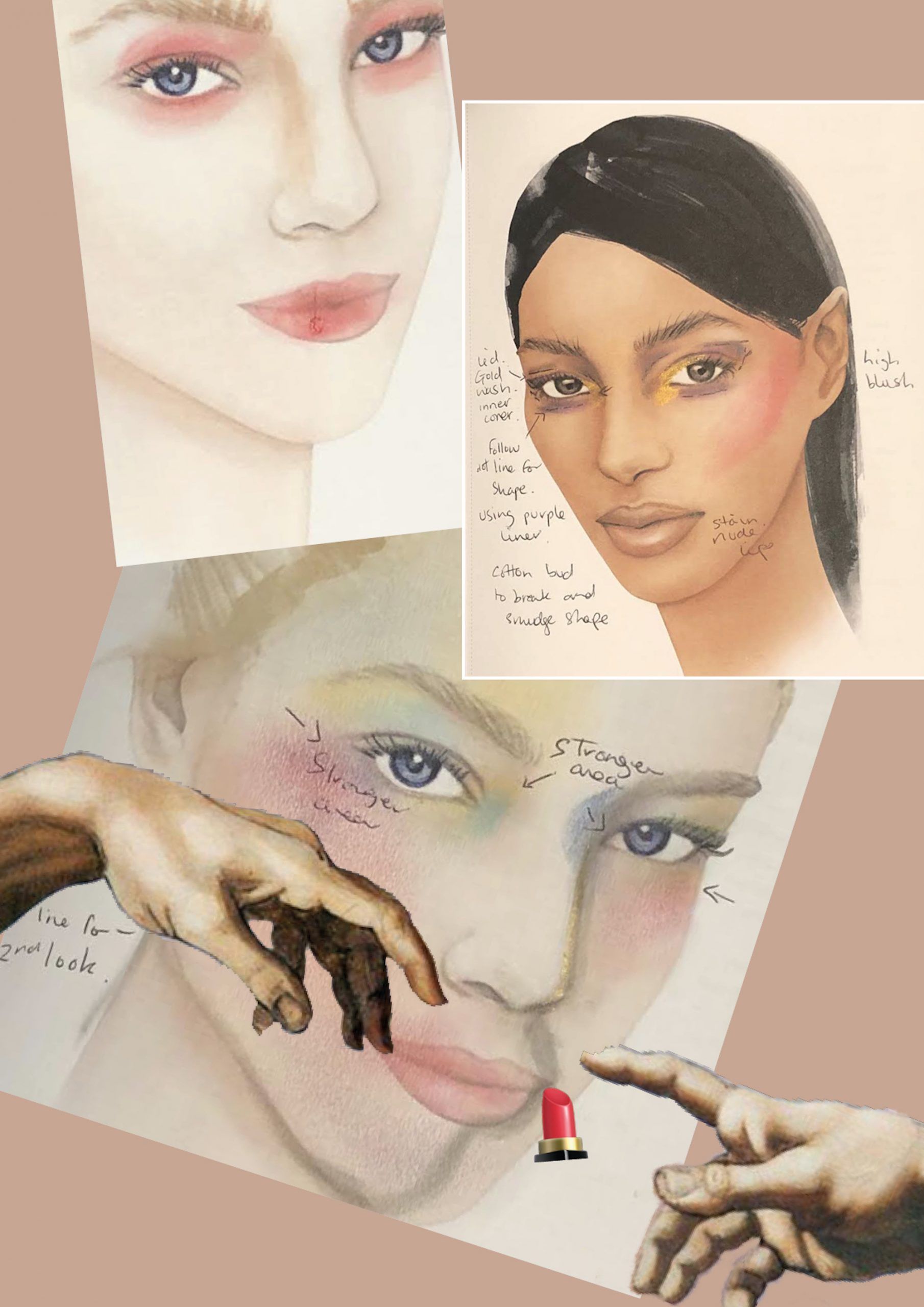 Featured Image Credits
earrings CCHEN2G brassiere CALVIN KLEIN painting by Ariane Heloise Hughes
Team Credits
digital art + fashion direction + graphic design Kay Altamira
photography Kallan Hughes
hair Carly Roberts
makeup Lan Nguyen-Grealis
digital tailoring Alison Murray
models Ariane Heloise Hughes (fit model + painter) @ Fascia Models, Mary Maguet (model) @ Youth Models and MÉTARAPH (multidisciplinary artist + designer)
special thanks to fashion PR agencies ASV COMMS + LiMiTÉE PR and digital fashion house The Fabricant