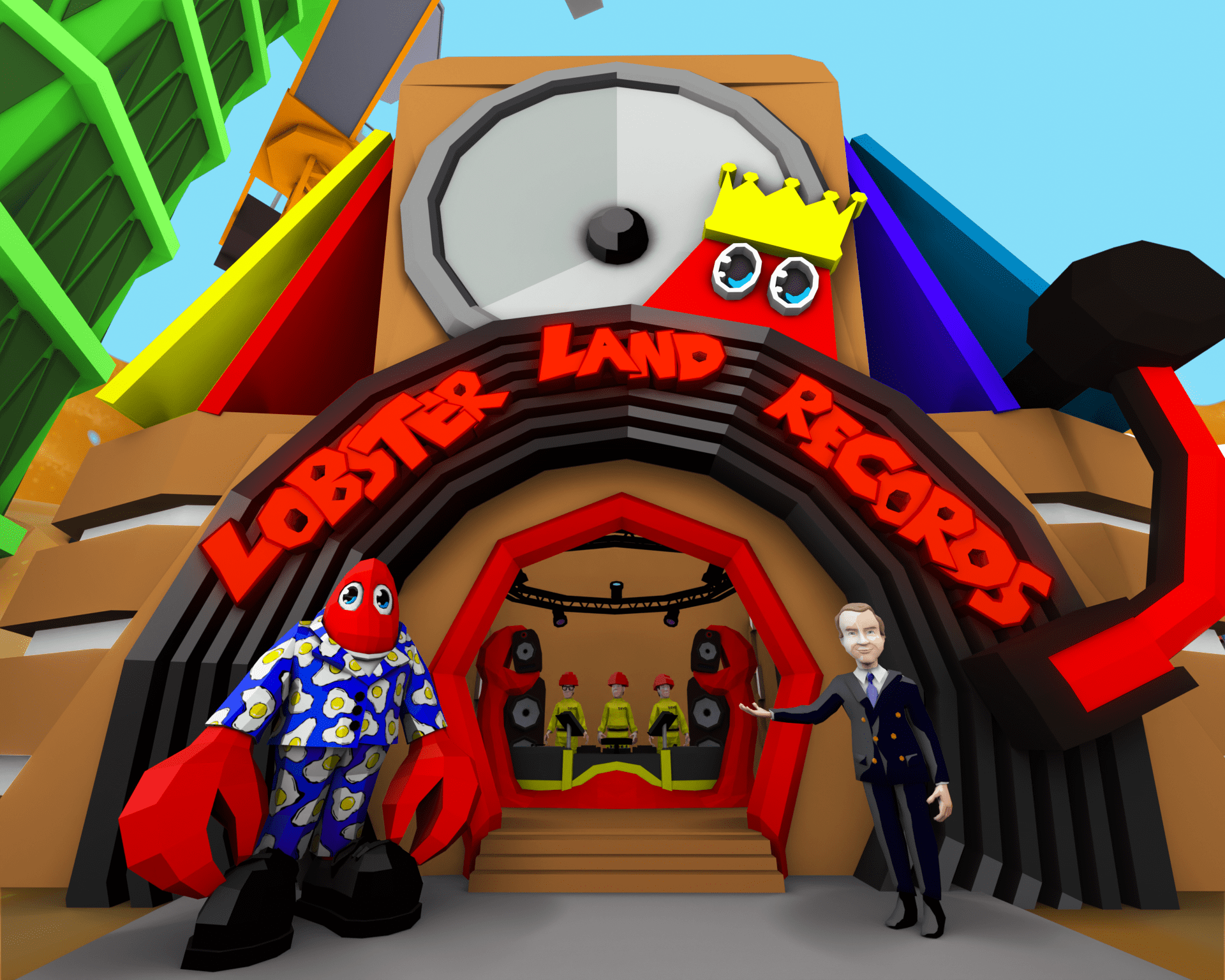 Lobsteropolis City: Philip Colbert's first fully digital exhibition
Welcome to Lobsteropolis City: the virtual universe populated by British contemporary artist Philip Colbert's lobster alter-ego creation.
Following his successful Saatchi Gallery virtual exhibition in 2020, in which visitors could tune in remotely to be guided around by a robot lobster, this latest project brings Colbert's imaginative universe to a new digital reality.
Opening on 30 June, Lobsteropolis City is Colbert's first fully digital exhibition, opening within the 'metaverse' of Decentraland. The Decentraland platform is an open-source virtual reality world built on the Ethereum blockchain, and a place to explore and experience through a unique avatar.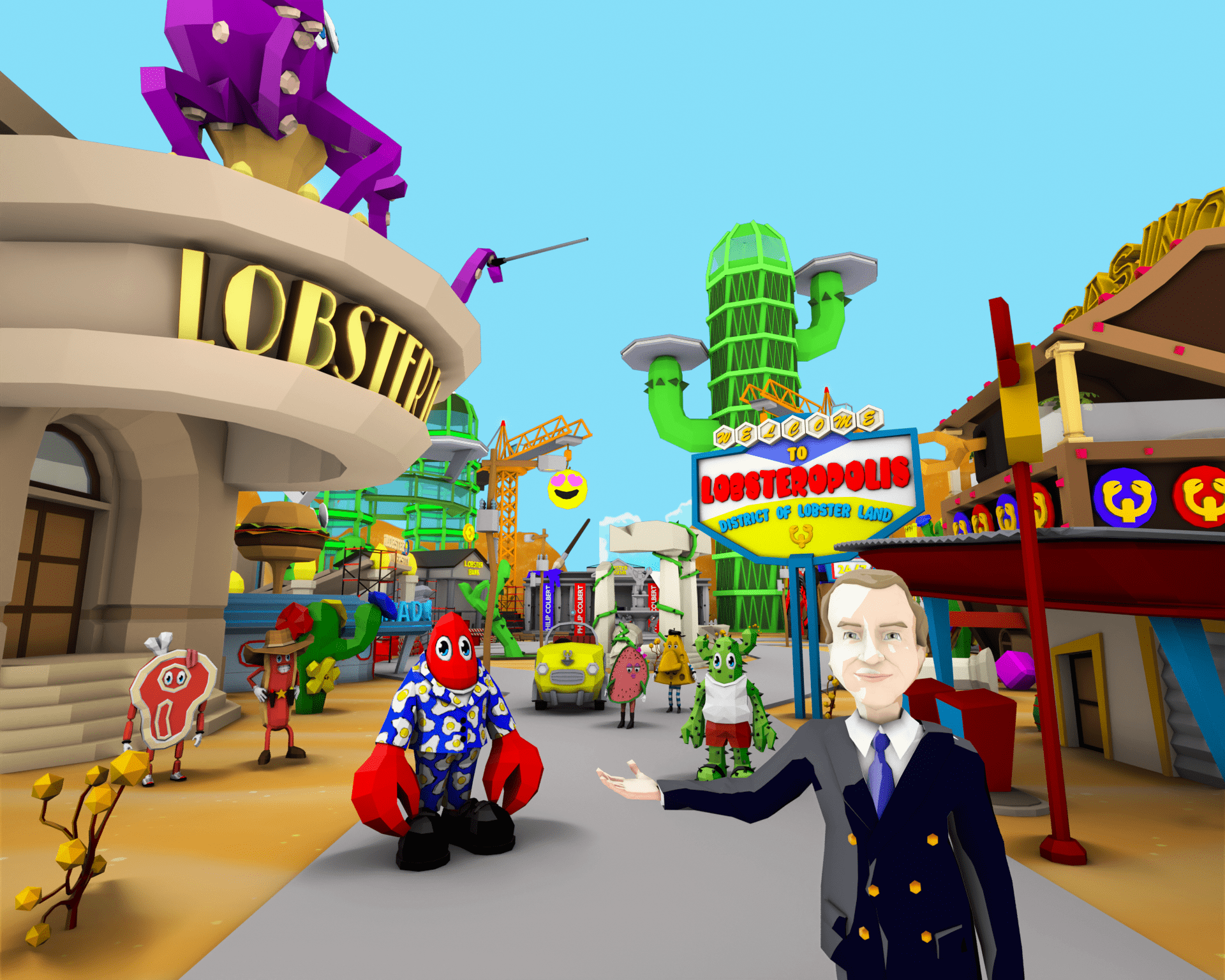 This marks the most ambitious and largest-scale single artist venture seen on Decentraland to date. Set across 57 land parcels in Vegas City in Decentraland, Vegas City is one of the largest districts within the Decentraland metaverse.
The exhibition has been curated by the globally renowned Simon de Pury and will take at the Lobster Land Museum, to include a series of NFT works available exclusively on an NFT marketplace. These include works such as Cryptofixion and Lobster Fountain, alongside new unseen NFT works.
'Forget Cubism, this is artistic expression and experience on another level,' says Colbert, who has long been engaging with the digital and technological possibilities art on a serious level for many years – one that has taken on a new prominence in an NFT age. 
'With the rise of the NFT,' he continues, 'the digital art movement is now a tidal wave, and so many new ideas are possible. Never before has a generation been able to so radically shift artistic possibilities, it's the perfect storm. For me Decentraland was the best metaverse platform to house Lobsteropolis." 
To mark the opening of this innovative new experience on 30 June, plans include an auction hosted by Simon de Pury and a new NFT artwork  created in collaboration with legendary American New wave band DEVO – a hybrid artwork and musical performance titled LOB-STER DE-VO.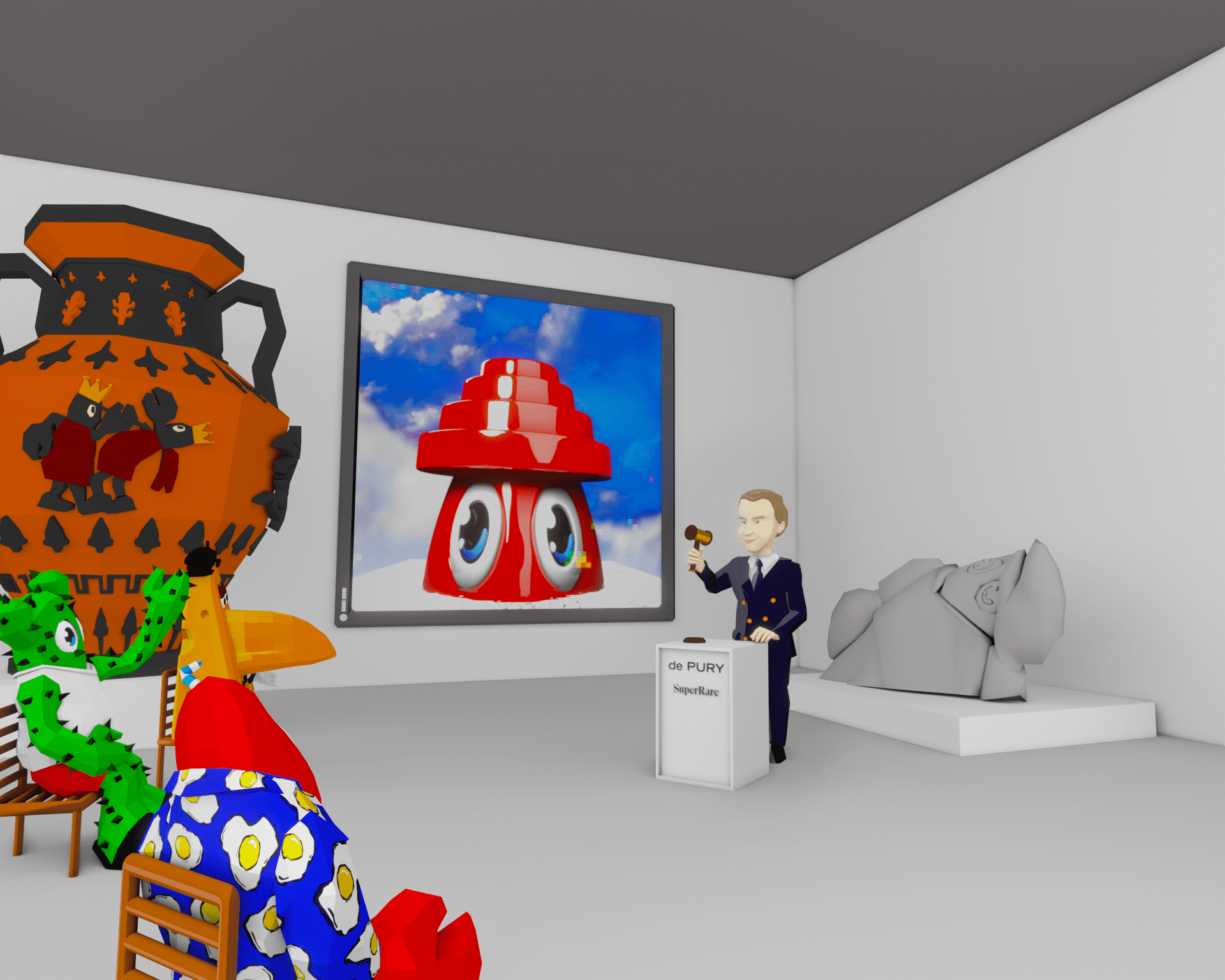 In this work Colbert further explores the role digital ideology is playing in the re-birth of a more digitally orientated era for humanity, and the defining role art plays in such times – at the same time paying reference to the use of 3 crucifixions in DEVO's iconic music video 'Through being cool' in 1981. 
DEVO will also perform a live DJ set at Lobster Land Records store next door to the Museum for the launch event on 30 June.
Colbert has been building Lobsteropolis City over the last three years, with composite elements having appeared in international museum shows and through gaming, video and virtual reality platforms. This new project marks the next step in Colbert's ongoing experimentation with the digital potential of art – one that's lobster worlds ahead of the rest.
For more info visit www.play.decentraland.org