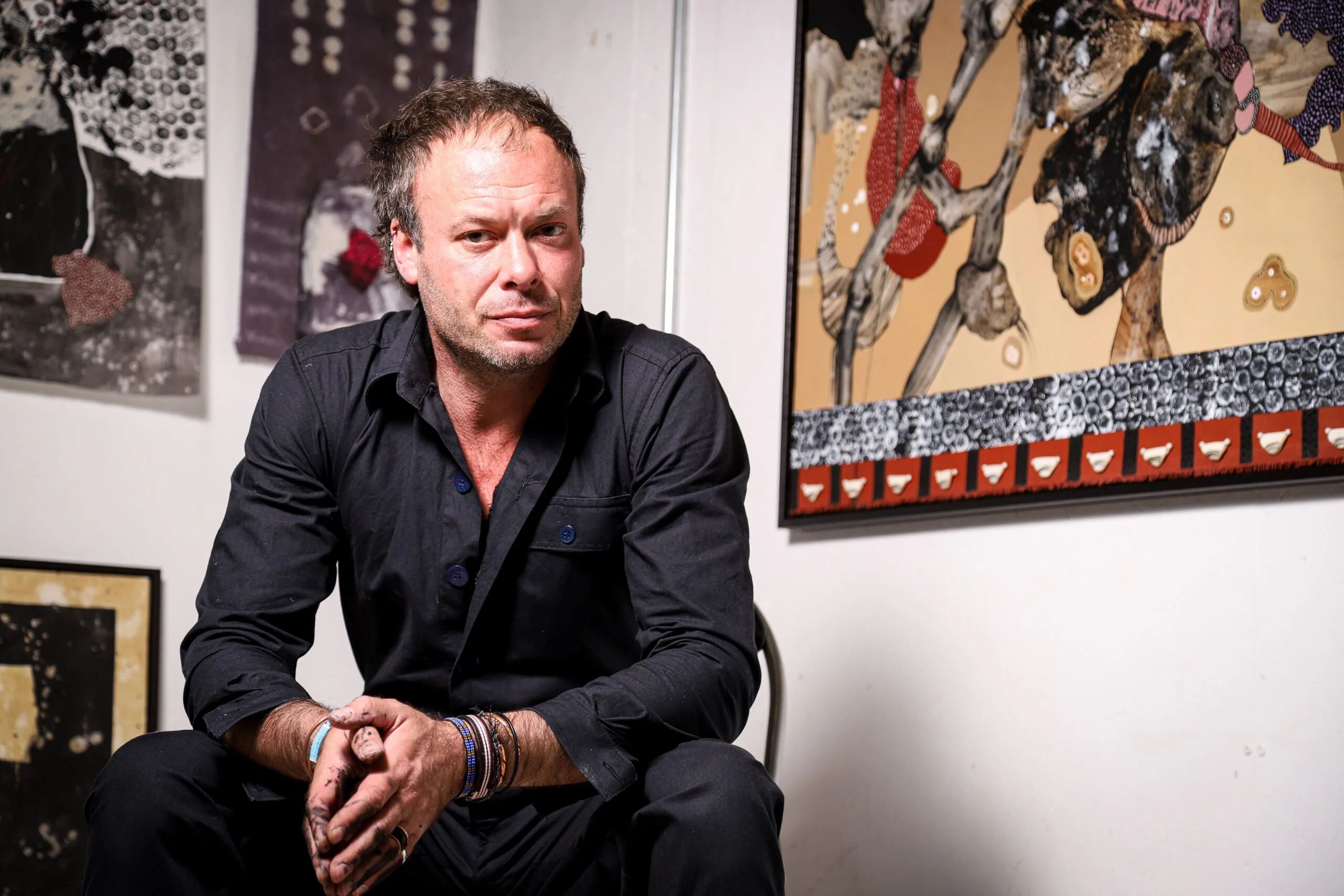 Ode to Africa: Marc Standing's The Whispering Tongues at Grove Square Galleries
Opening this week at London's Grove Square Galleries – one of the capital's newest contemporary art spaces, launched in 2020 – The Whispering Tongues presents a new body of work by artist Marc Standing.
Standing is an internationally exhibited and trained artist. Born and raised in Harare, Zimbabwe, he obtained a Degree in Fine Arts the University of Cape Town before embarking on an artistic career that has seen him travel and live all over the world. From time spent living in Hong Kong and Australia, he has also undertaken artists residences and journeyed through the likes of China, Mexico, the Philippines and the Maldives. It's no surprise that themes of discovery, exploration and place are central to his work – all of which ring particularly true of this exhibition.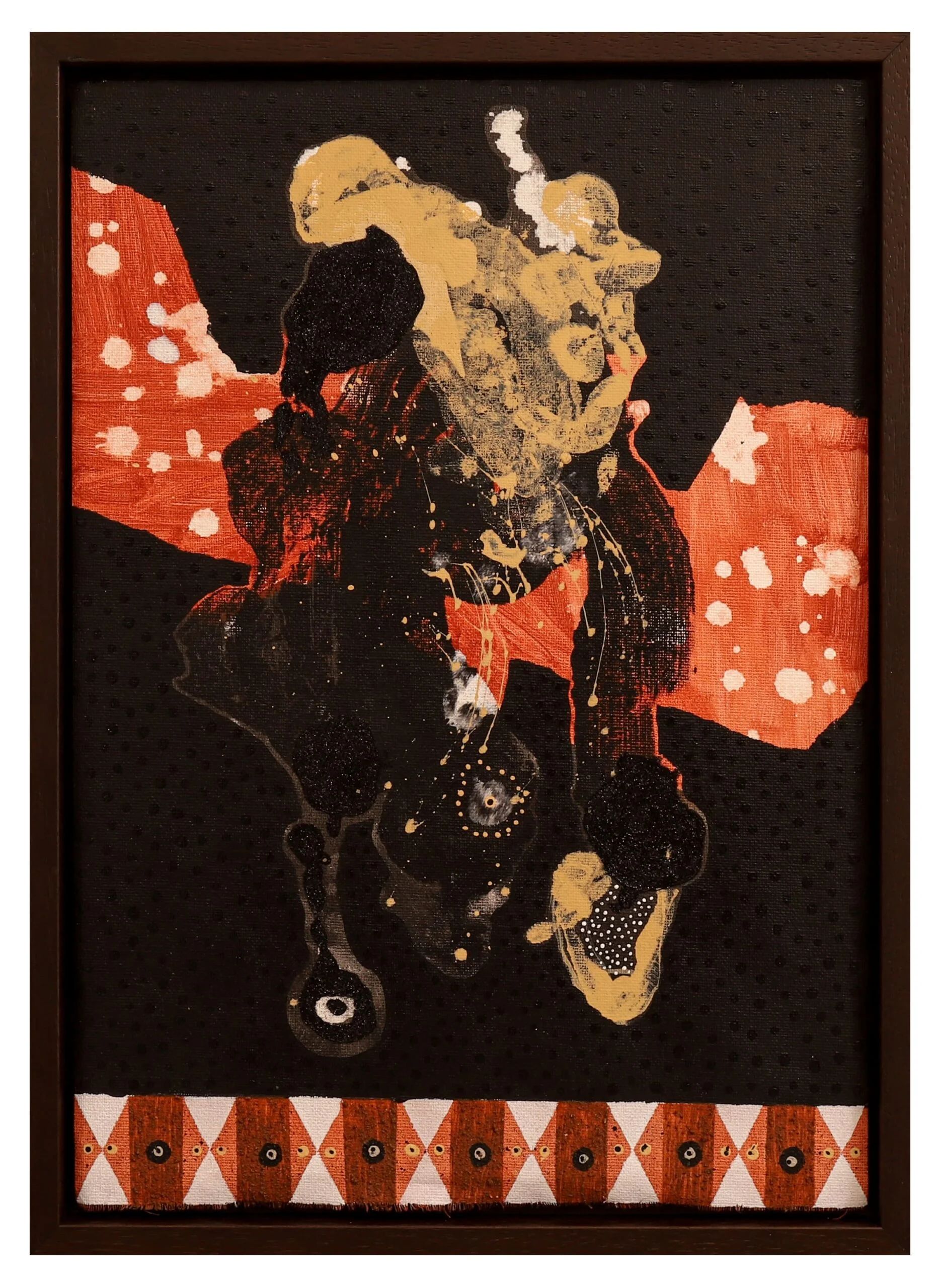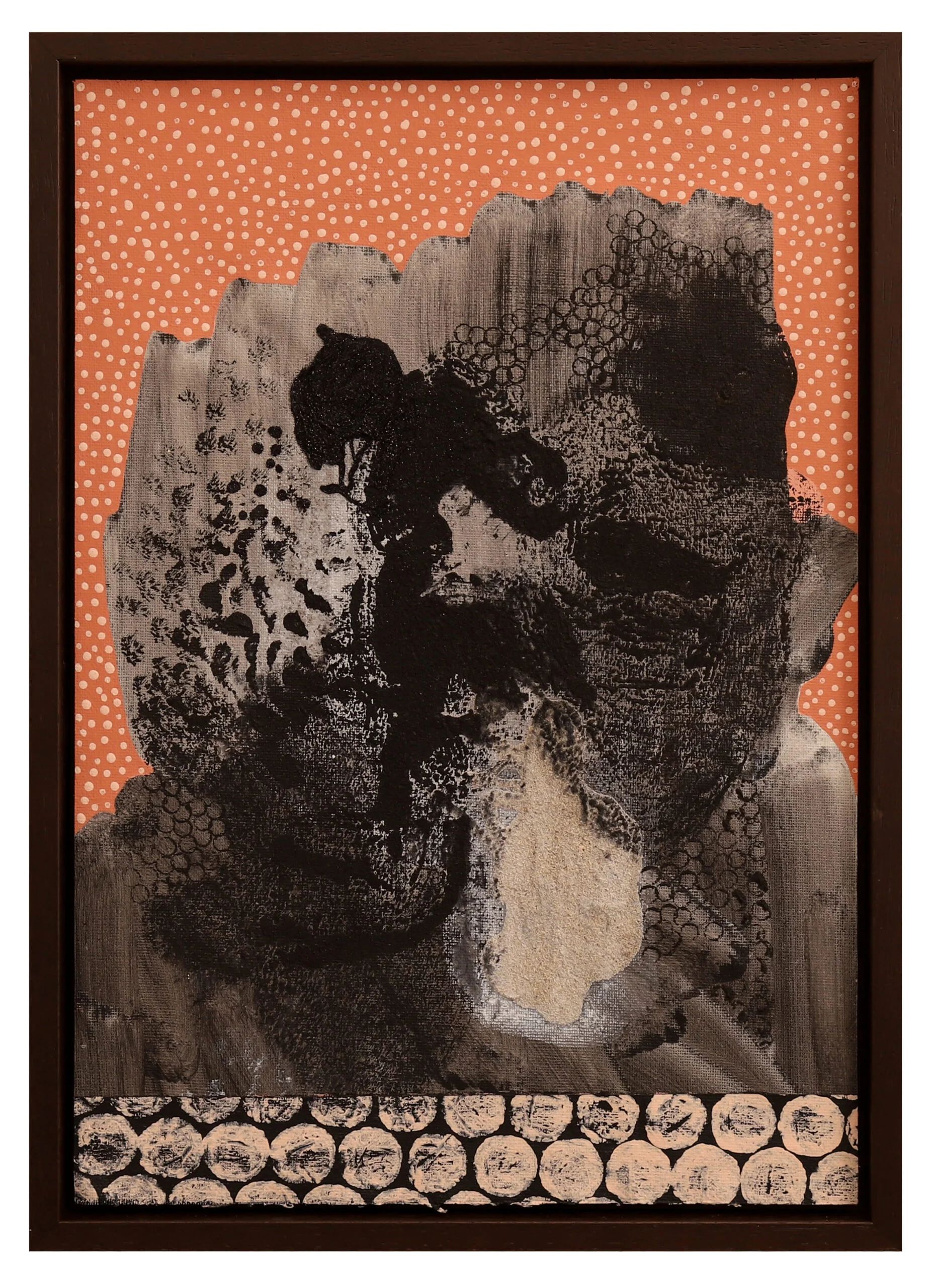 After a decade away from his native homeland, Standing spent time in Rwanda and Kenya in early 2021 – an experience which he described as 'profound' and inspired this series of mixed media paintings. The striking visual impression of his environment alone reveals itself in works that abound in blacks, ochres and earthy tones – a noticeable shift in tone and palette, reflective of the savannah plains of the African landscape.
The materials of these works, too, demonstrate a strong relationship to place. Many of Standing's compositions incorporate natural local materials such as soil, sand, water and charcoal, as well as found objects such as sequins and beads – a nod to the cultural histories, communities and stories that have shaped the countries' pasts.
The Whispering Tongues marks a homecoming: a celebration of heritage and of the African culture that has shaped the artist's identity. The title evokes the importance of folklore, storytelling and mystery, a perfect summary of works that capture the magic and mythology of the continent.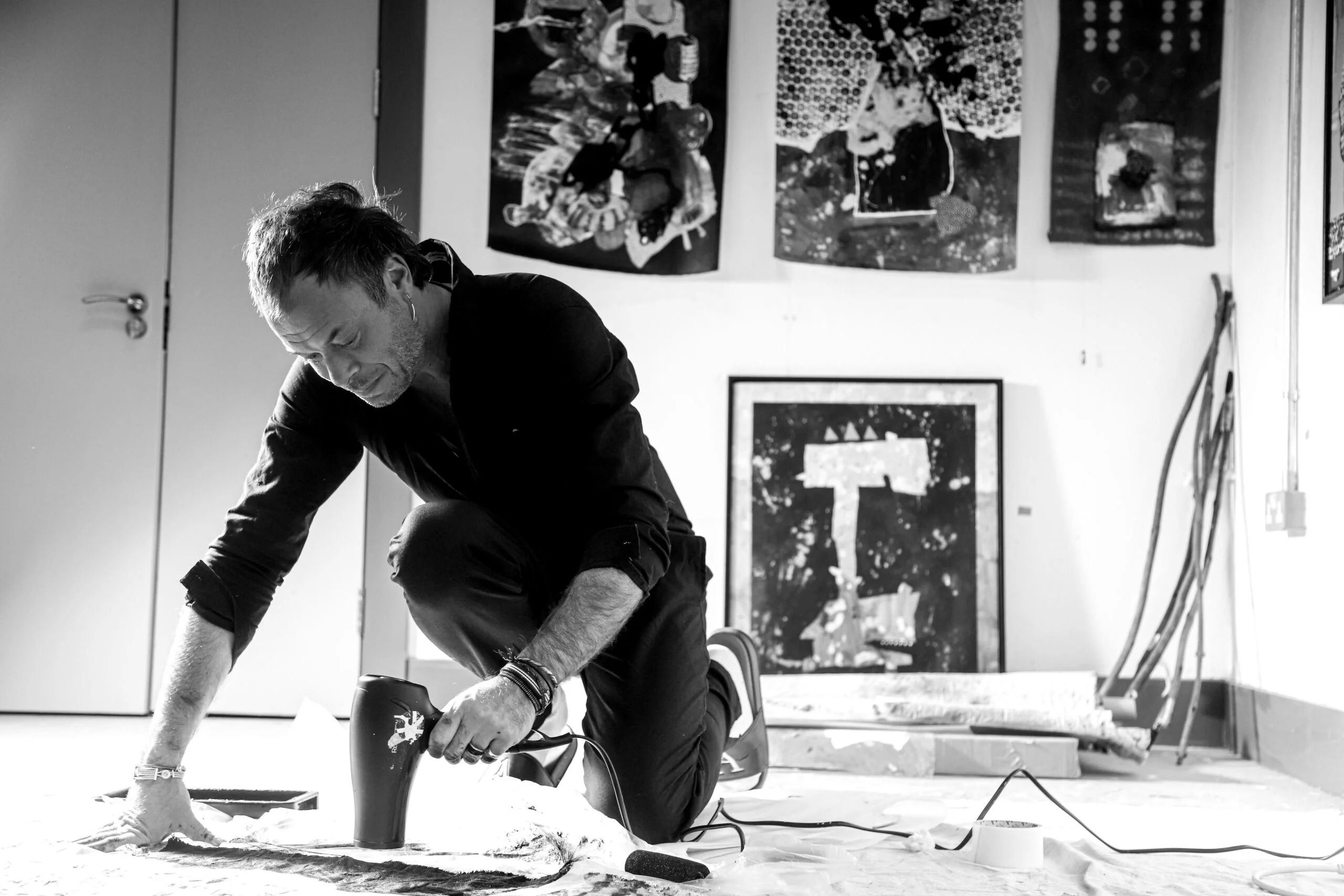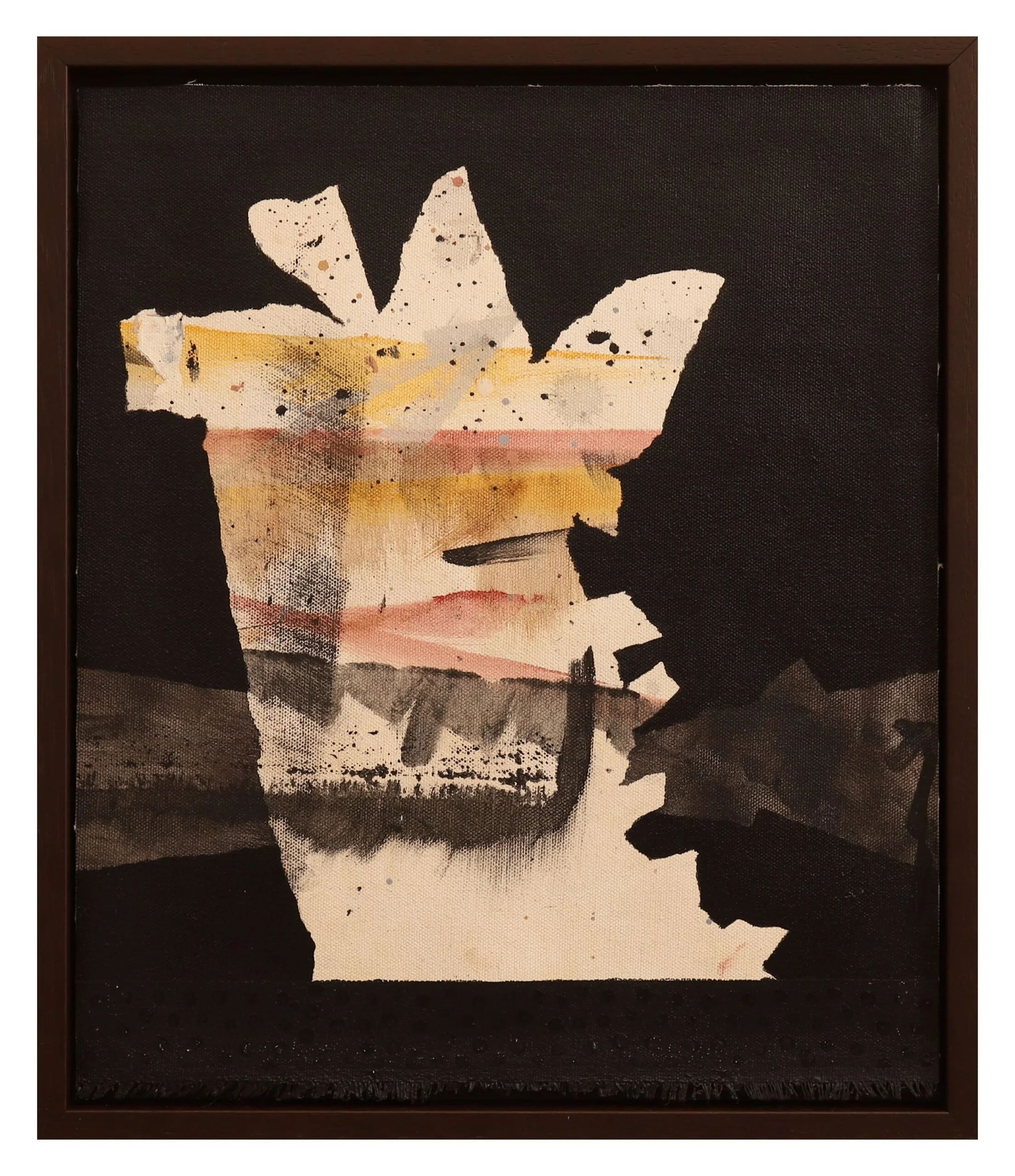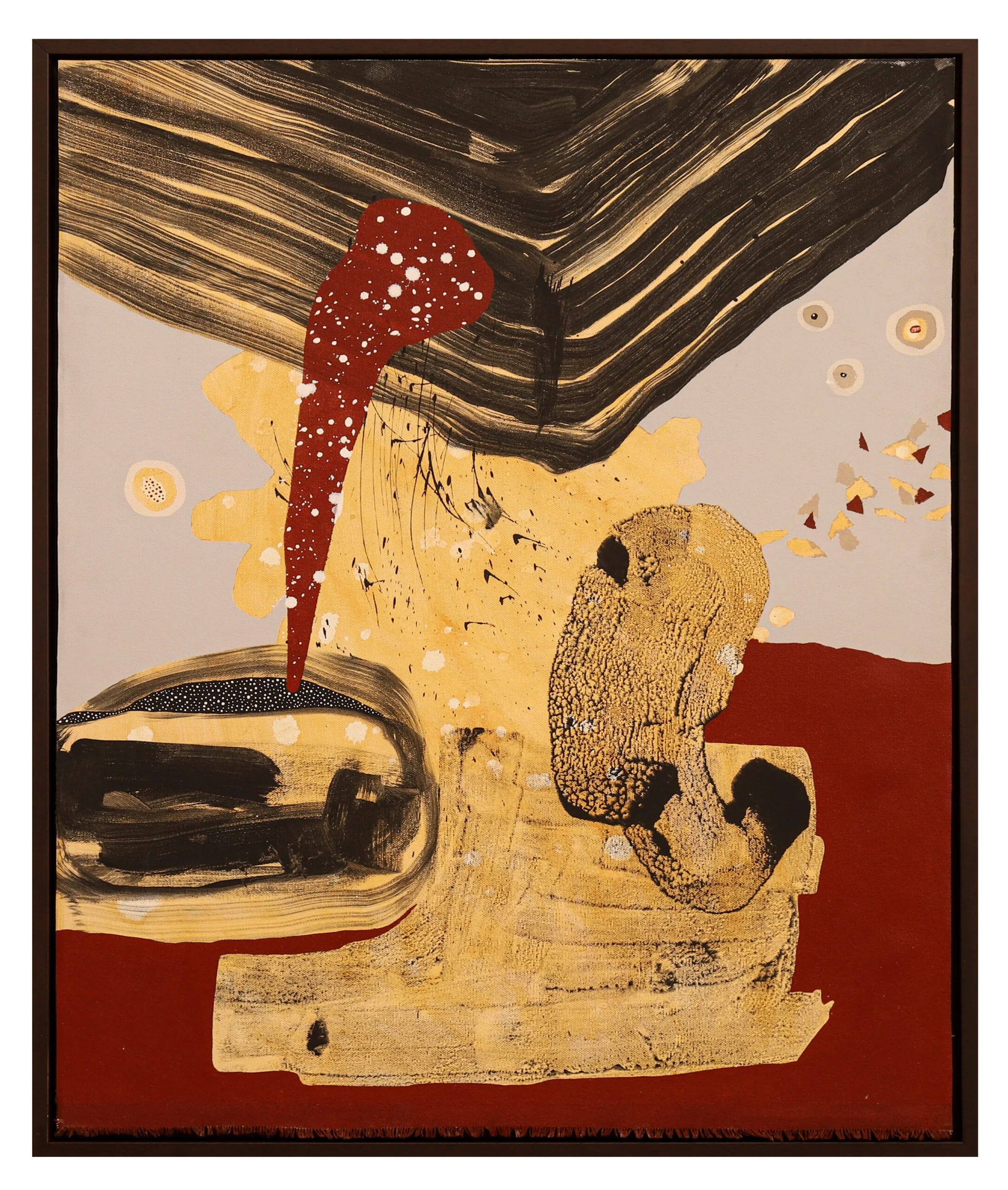 Standing's practice is blissfully suited to the mystery of his subject. With a style best described as 'abstract surrealism', his work nevertheless evades easy categorisation, incorporating elements of collage and the figurative. Never working towards a particular image, he works organically and subconsciously, initially painting through an intuitive process of dye washes and mark-making on a blank canvas. It is during this process that he allows himself to be guided by the painting itself – a method he describes as almost Shamanic.
The result of Standing's method is a complex and often invisible building of layers, colours, textures and influences, like a manifestation of the artist's own expression of self. His paintings are informed by emotional and life experiences personal to himself but that become abstracted and universalised during the creative process. He describes his work as 'using a lot of layering with the intention of barraging the viewer with a plethora of pictorial stimulus… storytelling and imagination fuse into a visual mirage of wonderment.'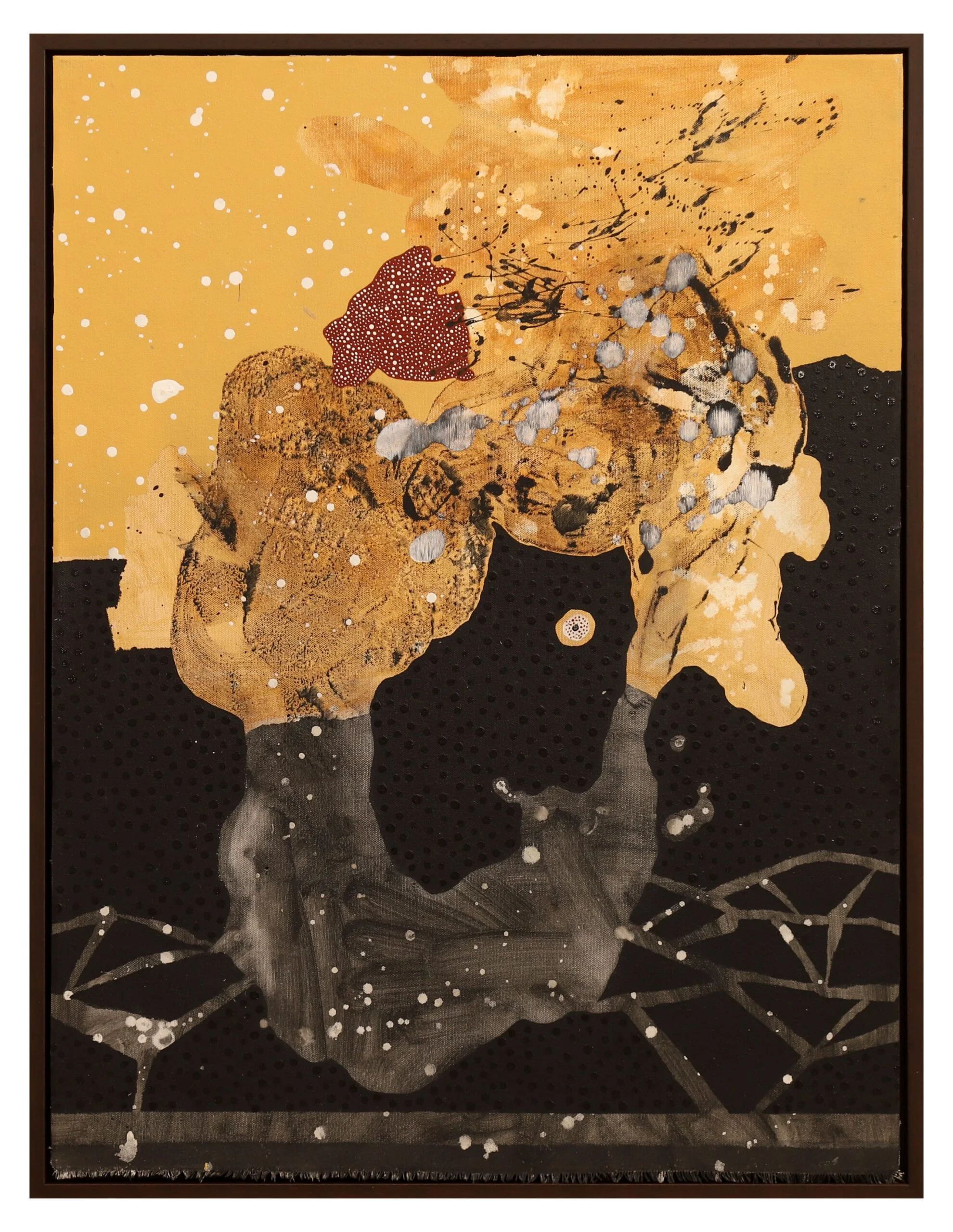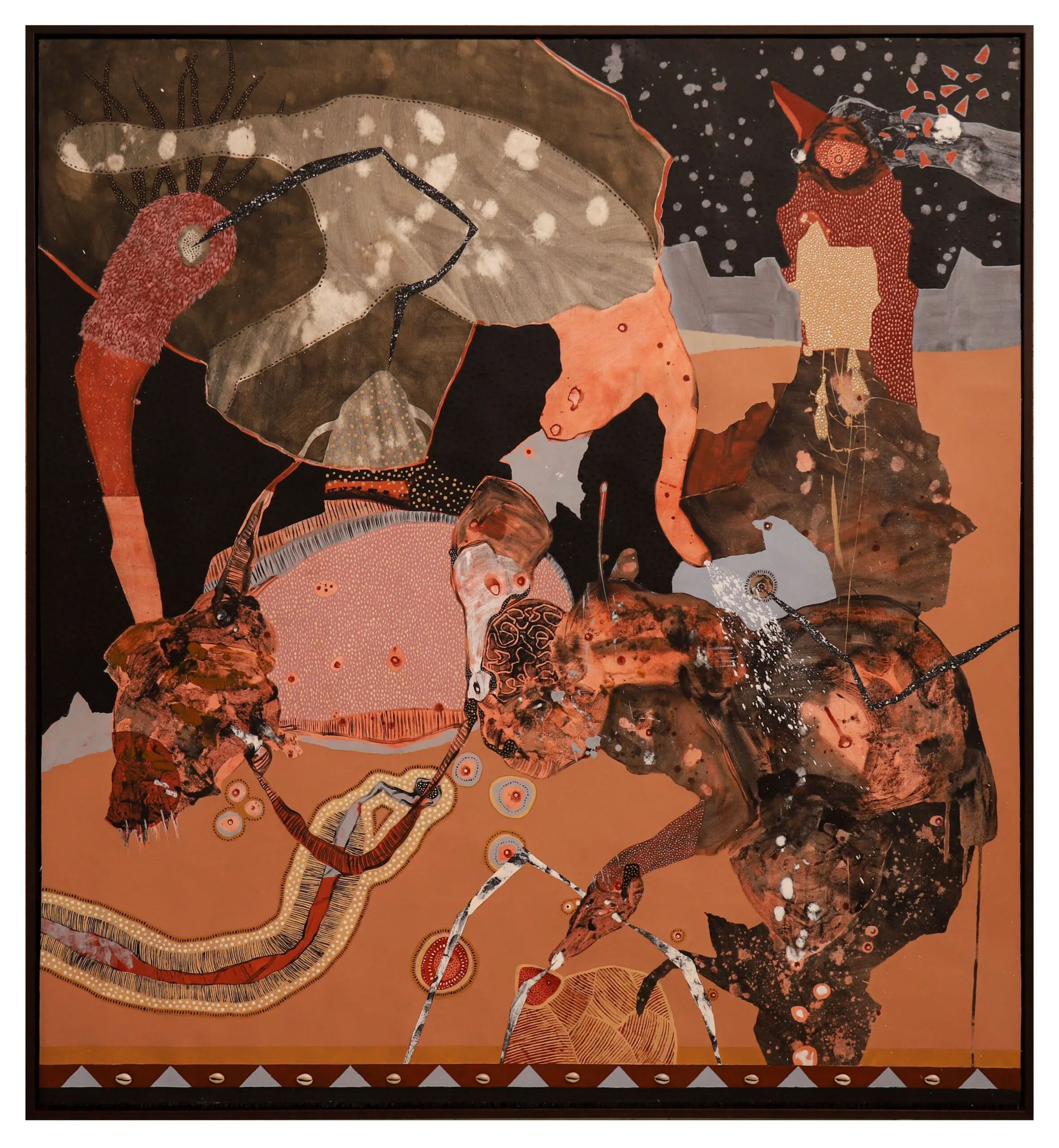 On the visual mirage that is this upcoming exhibition, the artist said: 'I began working on this body of work, The Whispering Tongues, in Kenya, in the land of the Masai, amongst warthogs and bougainvillea. It was my out of Africa experience, the return of the diaspora child to the motherland. It was profound, insightful, and inspiring.'
 He continues: 'There was a freedom, spontaneity, and looseness to the paintings, a gorging of excitable impulses, a harking back to rudimentary mark-making, the marks of our ancestors in the cradle of civilisation. This body of work is a homage to my Africa, my home, as an African. If all the leaves on all the trees had tongues, hear them whisper as they divulge their secrets.'
The Whispering Tongues opens at Grove Square Galleries, 156 New Cavendish St, London W1W 6YW on 24 June and runs until 6 August.
For more info visit:
www.grovesquaregalleries.com/exhibitions
@grovesquaregalleriesofficial @marcstanding