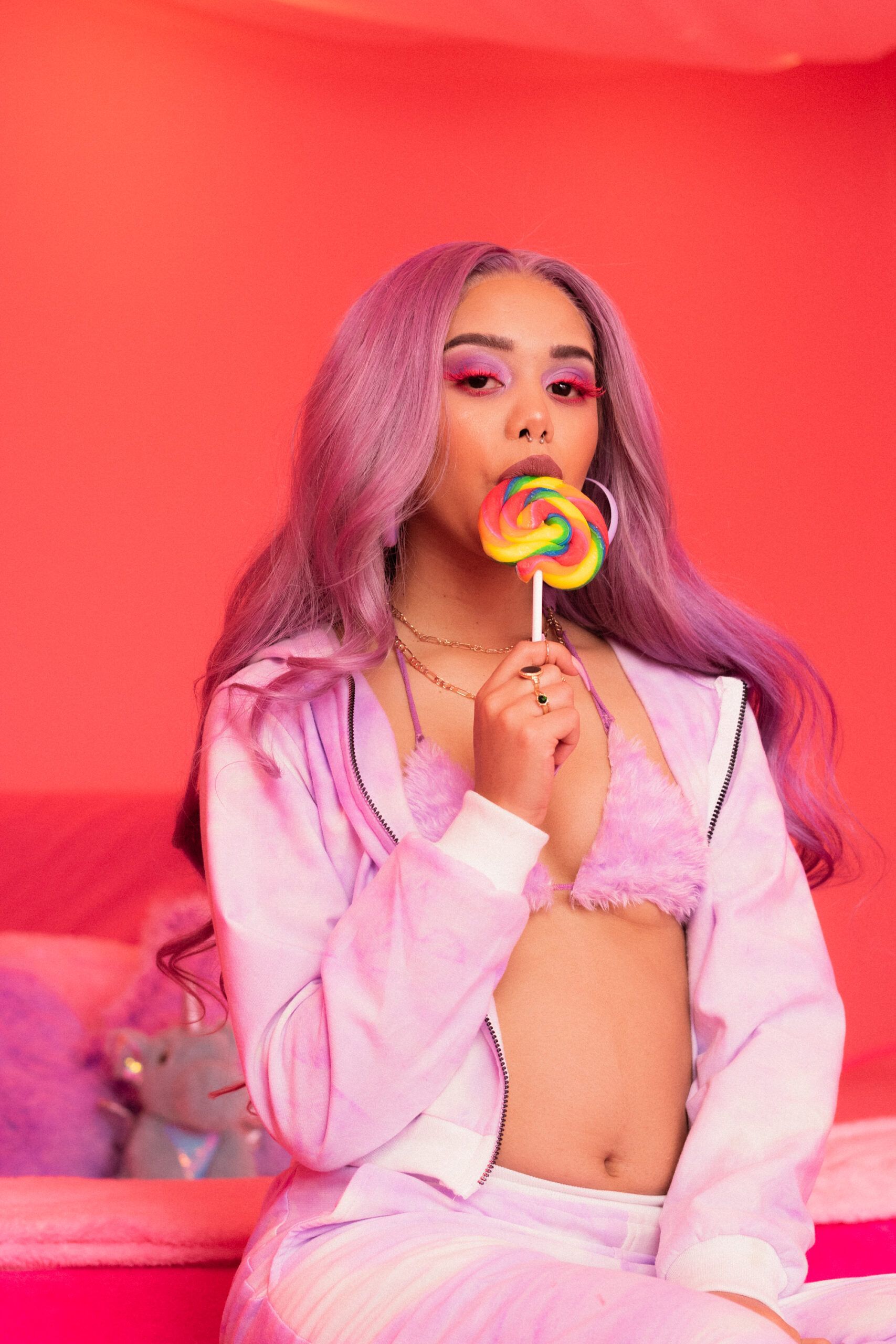 lordkez
Hailing from Kimberley, South Africa, lordkez is a creative force to be reckoned with. Her artistically ambitious music is hypnotic—each song tells a new story, beautifully combining honest lyrics with perfectly selected instrumentals. 
lordkez's previous project, Charcotta, was revered by Africa's biggest hip-hop music magazine Hype Mag, British GQ, Clash Magazine, and The Independent. The pressure from such universally celebrated success may have thwarted the progress of other artists, but lordkez's belief in the music she wanted to create allowed her to transcend these boundaries. 
With the release of her new EP Juicebox, she takes her listeners on a colorful voyage of RnB and hyperpop influences with soulful vocals. To listen to lordkez's music is to connect with her essence as an artist, which further proves why she lives up to the hype.
1883 Magazine spoke with lordkez about the process of creating Juicebox, how her spirituality and creativity influence her music, and who she would most like to collaborate with in the future.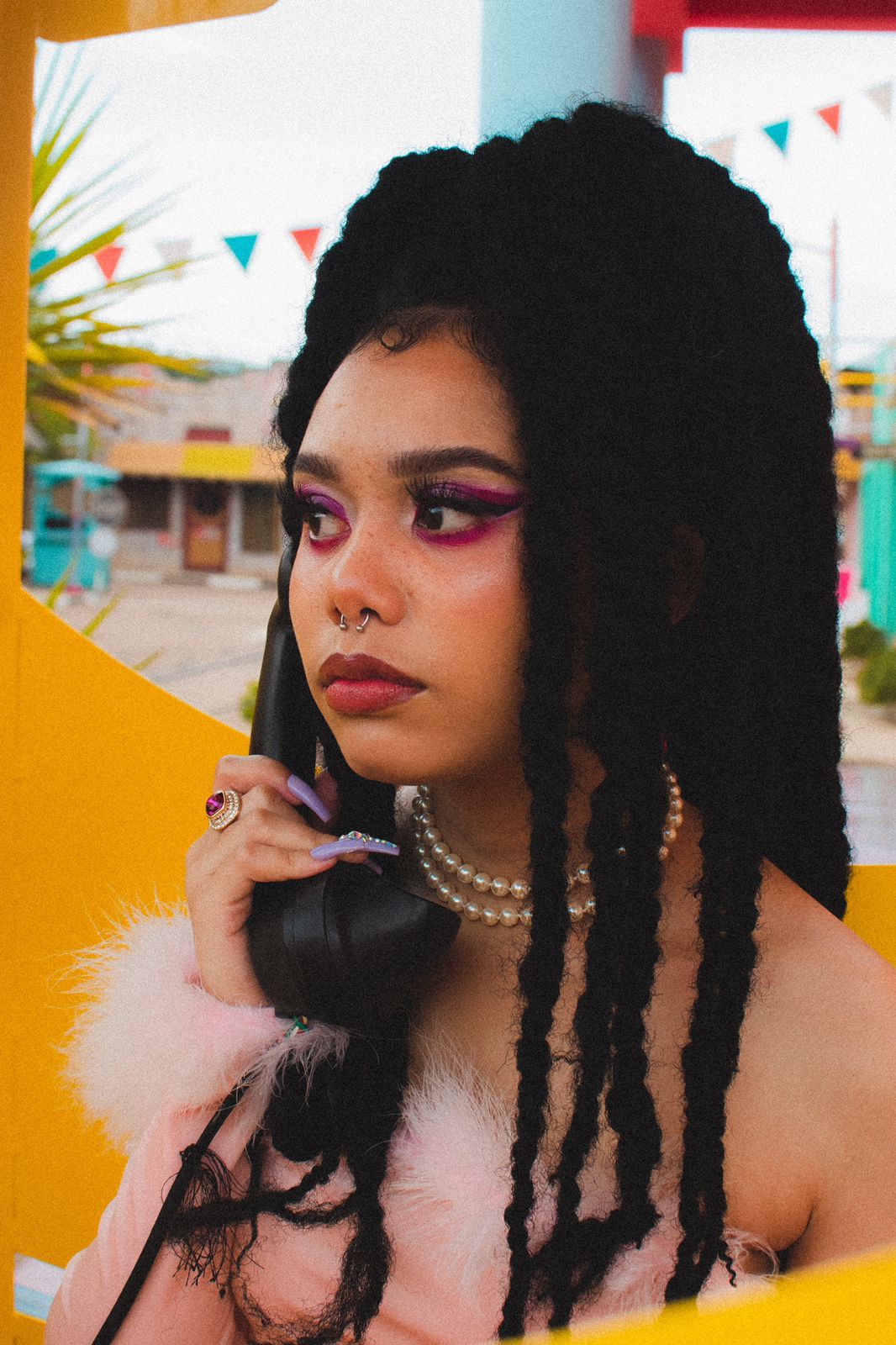 Congratulations on the upcoming release of your new EP Juicebox! Your music is so beautifully creative, and it feels like each new project encompasses its own artistic space. What is the process like for you in terms of determining which sounds and influences are the best fit for each of these creations?
Thank you so much, I really appreciate that you feel that way about my music. I think the best way to describe how I end up making the music I do, when I do – is to say that it really is a reflection of the "zone" I find myself in at any given point in my life. I am currently in a very colorful, juicy, playful zone, this doesn't mean that I am walking around smiling at my reflection in the windows of buildings, but rather me using my music as a method of healing, I have had a very difficult 6 – 8 months on a personal level. My music is always attached to the energy I find myself living in during the creation process. I like to live out the truth through the music and the creative. I am passionate about the concept of duality, so that helps me find peace in making a few different moves musically.
When you were working on this new EP, were there specific things you wanted to introduce to your music that you hadn't covered previously?
Yeah, I think I am always looking at ways to introduce new ideas to my music. When I go to the studio, I sometimes have to stop myself from doing something new every time, because it's not reasonable (laughs). With this EP, I just wanted to introduce a side to me that people might not be aware of yet, so I am really excited that people are liking it.
With an EP release they're generally much shorter than a standard CD—I was curious, how do you choose which songs make the cut? Do you start with several different options or did you know from the outset how many songs you wanted to include?
Ah man, this process is one of the hardest things for me (laughs). I want to keep all the songs. But I have learnt to accept that some of the songs I make will never make it out. What usually happens is – I create freely, I really go into the studio without pressure from my team at all. I make music that speaks to my energy at the time. I make a lot of songs, then with the help of my team we sit down and listen to select a body of work that is coherent and sonically sound. Once we have that, we build the creative around it. It's a great process for an artist like me because I get the freedom I need to be as creative as possible.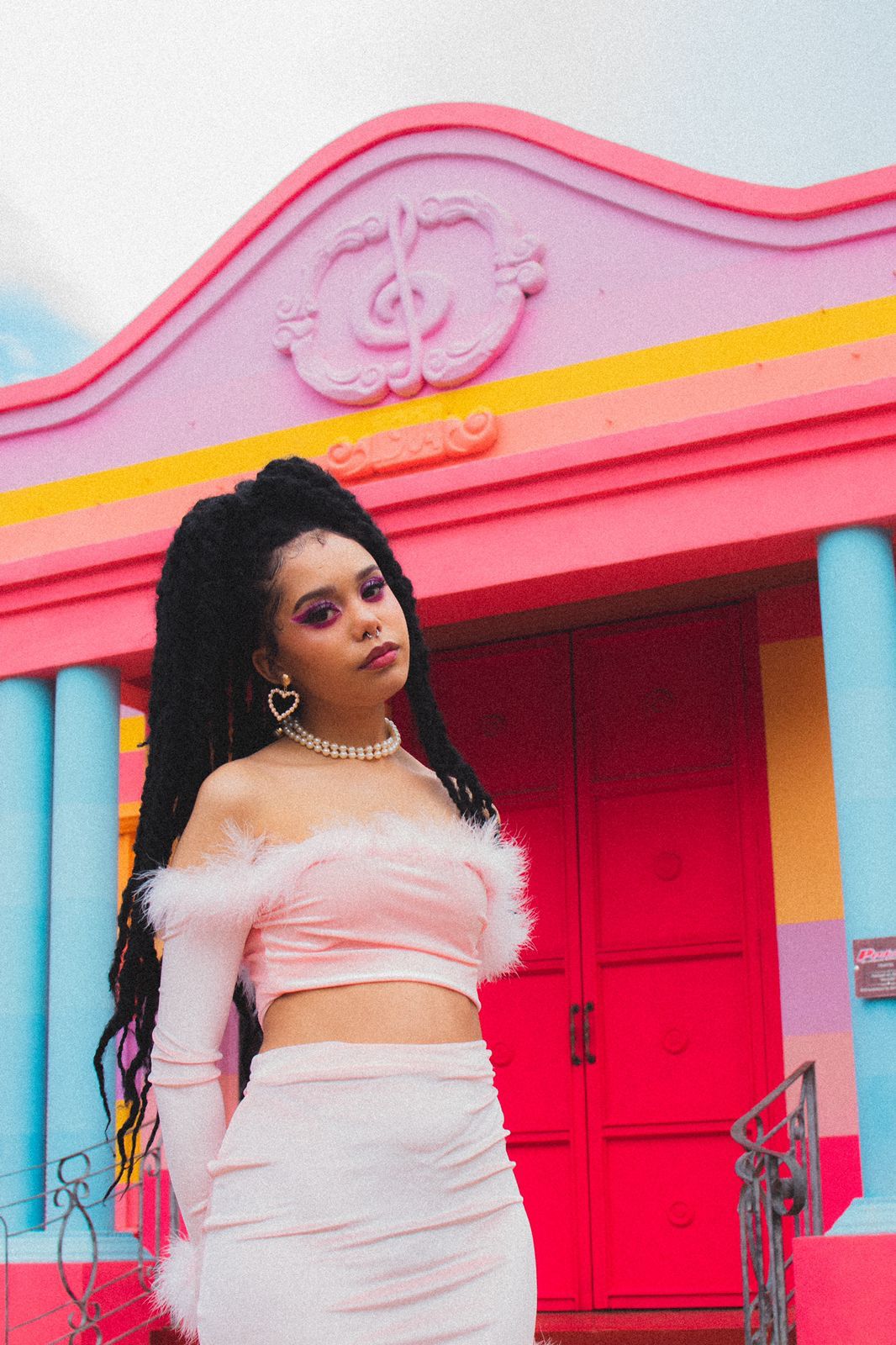 Your previous project received incredible feedback from several notable publications. Did you feel any pressure to live up to this hype when you were setting out to create new music?
Yes and no (laughs). I think that pressure is always something we live with as artists that are in the public eye. But I really just believe in my music and my message and I find comfort in that when things feel pressurized.
In addition to being musically gifted, you're a creative person in other aspects as well having previously discussed your love of poetry and painting. Do you feel like these other artistic outlets allow you to be more freely creative in your songwriting? 
Absolutely. The other creative outlets also subconsciously keep me aligned to a concept. I find that my writing and painting help me understand creative thoughts and ideas better.
Speaking of poetry—since we're still in National Poetry Month—what is your favorite collection of poems you've read recently and your all time favorite collection?
Lullabies by Lang Leav – When I read this it makes me feel like I am listening to music. It's genius, it's brilliant. That is my favorite of all time.  
I've read that you consider yourself to be a spiritual person and that this spirituality and connection to divine feminine power influences much of your work—can you tell us more about your journey with spirituality? Is this something you've always held in your heart or did you discover it more recently?
It's something I have always held in my heart, but recently it has found its way to me without me having to search for it, which is beautiful. I am still on my journey and I will keep you guys posted in my music and a few more of these interviews. 
If you could collaborate with any other artist on a project, who would you want to collaborate with and what type of project would you want to create together?
I would love to make a reggae project with Erykah Badu. Well, that's how I felt when I woke up this morning. So, maybe by lunch time I might want to make a trap album with Doja Cat (laughs). Anything is possible. But I am a very collaborative person and love finding new vibes to work with. 
'Juicebox' is out now, follow lordkex via @lordkez
Interview by Sam Cohen