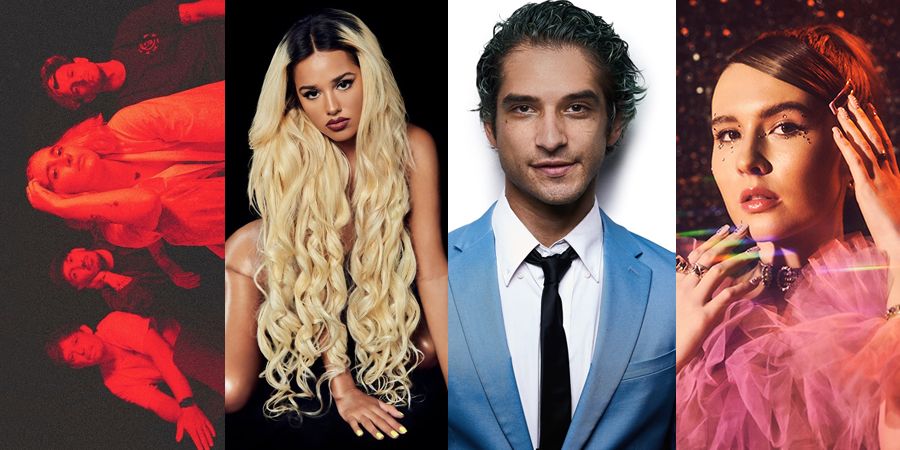 The 1883 Love You To Death Playlist
New music from Tommy Genesis, Fickle Friends, SOFY, Tyler Posey and more on this week's 1883 playlist.
Another week has passed and you know what that means, a new 1883 playlist. Virtuoso singer, pianist, songwriter and record label owner Reuben James, has shared the new single "U Got Me" featuring Jaz Karis. It's a slick R&B-tinged tune, go check it out. Indie-pop outfit, Fickle Friends, are back with new single "Love You To Death" and they've done it again. This vibrant, sassy and downright catchy song is taken from the band's forthcoming second LP, Are We Going To Be Alright? which is out January 22nd. Emerging pop artist, SOFY, has shared the effortlessly cool track "Strawberry Milkshake". Previously, the artist has impressed the likes of Arlo Parks, Sam Fender and more when she entered BBC Live Lounge competition. So expect to see more from this artist in the future. Hip-hop cult icon, Tommy Genesis, has just dropped her sophomore record, Goldilocks x. "Kamikaze" is another classic song from Genesis. Don't sleep on the new album.
Elsewhere in the playlist you can find the piano-led track "Election Night" by Cassidy Mann. It's a single with serene vocals and delicate production. Taken from her forthcoming debut EP Artificial, Cathy Jain has shared the stunning track "Green Screen". Everything about this single is gorgeous, so keep an eye on more from Jain. Russell Marsden and  Emma Richardson are widely known for being in the group, Band Of Skulls, but the pair have now released a single under their second project, Marsden & Richardson. "Oh Forgiveness" is a laid-back alt-rock tune. Catch the duo live in London on February 2nd next year. Mimi Webb has shared the uplifting single "24/5". It's a glorious pop tune with soaring vocals and lush harmonies. Finally, American singer-songwriter, Tyler Posey, has just released his debut solo EP, DRUGS. Make sure you listen to "Kerosene". It's a heart-felt pop-punk anthem.
Listen to all this and more in this week's 1883 playlist.