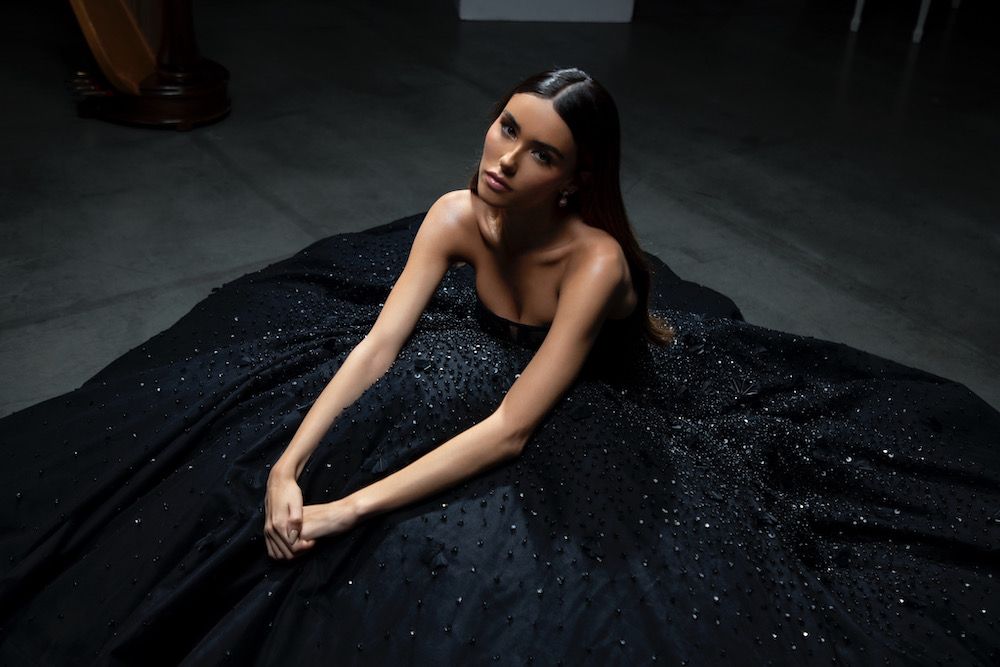 Madison Beer
It's Madison Beer's world and we're all just living in it.
While the past few years have seen the New York-born star enjoy a colossal amount of success, it's fair to say that Beer is still effortlessly holding onto her crown. With more than 4.2 billion global streams, over 1 million record sales in the UK alone, appearances at the Met Gala, and an enormous Instagram following of 32 million, it goes without saying that Beer, age 23, has already made her mark on pop culture.
After embarking on a completely sold-out nationwide tour across Europe in March and April to support her Life Support album, Beer made a bold return to the UK by making her Reading Festival debut. Performing on the BBC Radio 1 Dance Stage, Beer's fans came in full force and gave the singer an "unforgettable" experience. Not only was the tent completely filled to capacity, but Beer also marked the occasion by performing her new single, Dangerous, for the very first time.
After wowing her audience with a seven-song set – which also included the hits Baby, Selfish, and All Day and Night – Beer hung out in the press area and spoke to 1883's Fabio Magnocavallo about her festival experience, her upcoming new album, and Dangerous.
You just made your Reading Festival debut on the dance stage, which was maxed to capacity. The obvious first question would be, how was the performance for you?
It was crazy. I didn't have any expectations because I'd never been here. And I also don't really categorise myself as someone who should be on this lineup. So the fact that it was that packed, there are so words. I'm very grateful.
Prior to performing, how aware were you of Reading's legacy?
I was very aware because I was supposed to come here in 2020. But I had been aware prior to that too because I know Nirvana played here and Billie Eilish did too. I think it's just a really cool festival and I've always watched it. I also love London and the culture of the UK in general. I think there are some of the most talented people on the planet here, if not the most talented people. So I am, to say the least honored to be here.
You've been doing a lot of touring this year across Europe. Has there been a standout show?
Paris, Munich, and Glasgow. London was amazing too but Paris took the cake.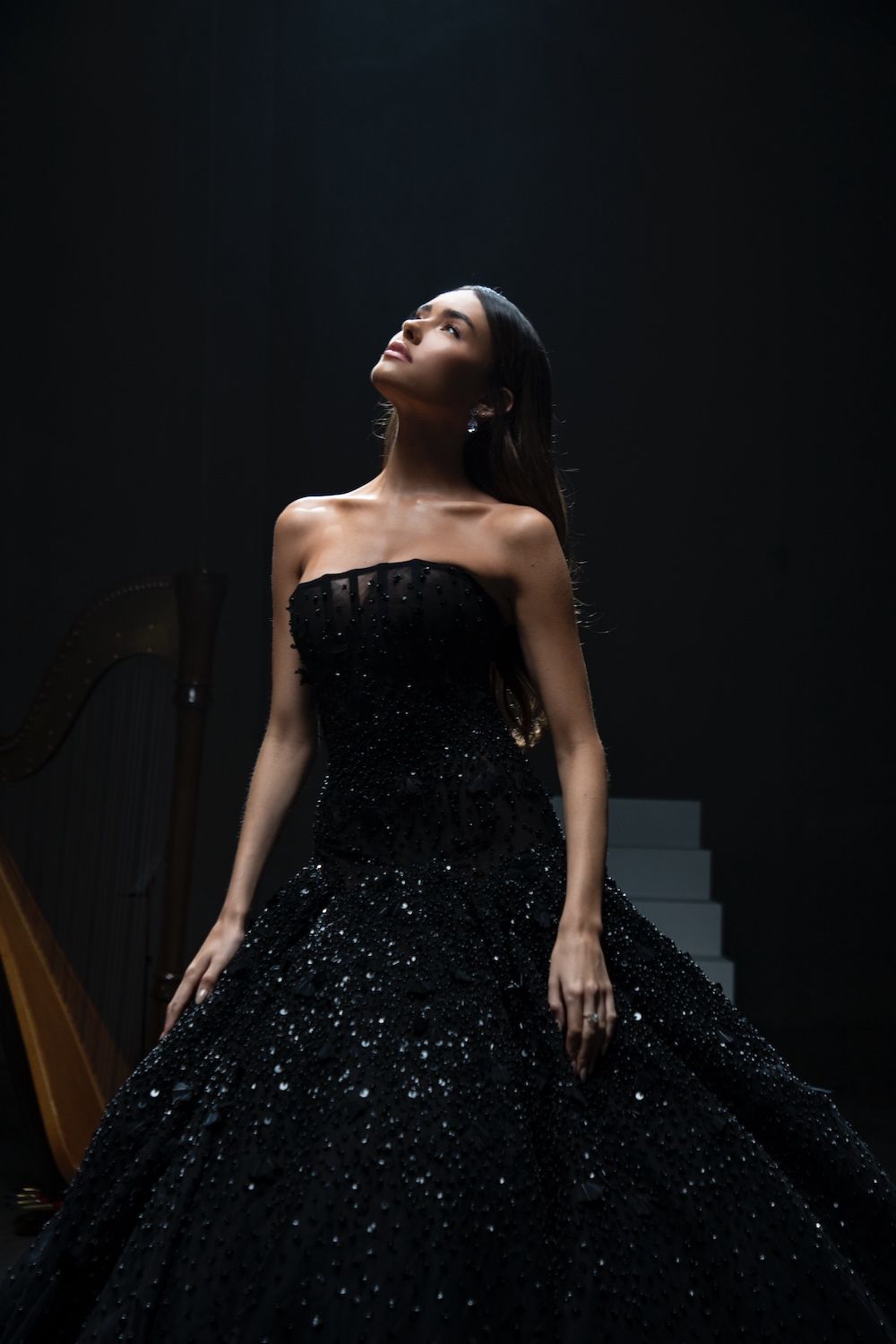 I remember talking to you backstage at Shepherds Bush Empire and explaining that London can be a tough crowd to please, but they were still super loud for you.
I remember you saying that. It was good! I think my fans because they're fans of mine, they know I want everyone to be in the moment and enjoy the night. They paid money to be there, I want them to have a good time. I feel like that really showed.
Did the success of your debut album exceed your expectations?
Yes! Because of that, I'm putting a lot into this next album. I'm not a glass-half-empty type of person but I'm an optimistic person in general. When it comes to myself, I can be a little pessimistic and hard on myself in that unit. I think it also stems from just not wanting to get my hopes up and then be disappointed. I'd rather be like, oh, that's what I thought it was than be disappointed. So sometimes I'm like, oh nobody's going to listen to your album, no one's going to come to your set. But when I do well, it feels crazy.
Did the positive response it received boost your confidence going into making the second?
Oh, yeah! It also made me want to take more risks.
When did the creative process for the second album start?
Some songs from the new album I made at the same time I made Reckless. Some of them I made just two weeks ago, so it varies for sure. The process began as soon as Life Support was turned in.
Does that mean the new record is all completed and ready to go?
It is. I just sent it in to the label probably a week ago. We're hoping to get it out at the top of the year.
New single, Dangerous. Tell us what inspired this song and how long have you been waiting to put it out?
I wrote the song in February of last year after going through a bit of like a heartbreak situation. It feels really good to finally get it out. I wanted something that was more of a mature feeling and something that evolved, especially with all these strings and stuff. I wanted the song to feel like an experience more than just a song. I think it was accomplished. I feel really proud of it.
I saw something on Twitter about how the song went through many revisions.
Yeah, like 60!
Is that normal for your songs to go through that many?
No. We did a lot of versions without strings, but that didn't feel quite right, then we had new people try to have a go. It was definitely a process, but it was worth it for sure.
You co-produce many of your songs and even do-directed your new music video. How important is it for people to know your involvement in the creative process?
I think it's important. Not only am I proud that I've invested my time in my work but I think it's amazing that I work with people who are down to be collaborative because there are a lot of producers who would not give credit to an artist. I think that my producers are so amazing because they just want everyone to be credited and that's so dope. I'm very grateful to work with people who are so down to listen to my opinion because I'm not a producer. I don't really know what I'm saying. I speak gibberish. I'll be like, 'yeah, add like a blewp sound,' and they'll be like, 'ok, got it – done!' It's pretty incredible to find people like that.
The two songs we've heard from the new album — Reckless and Dangerous — are ballads. How is the rest of the record sounding?
There's definitely a huge mix, it's similar to Life Support. The next two singles are not ballads. I'm excited for everyone to hear those. They're nothing like I've ever released before, I don't know what to compare them to.
Will the album contain any collaborations?
Right now it's just me but I have some ideas planned for after.
Do you think there will be anything about the album that will surprise fans?
I can't say anything specific yet but I think the whole thing is going to be a surprise.
And the last thing I wanted to talk to you about was I Have Never Felt More Alive, a song that recently featured on the Fall movie soundtrack. Was that track always intended to be separate from your album?
Yes, I wrote it specifically for the movie. I watched the movie before and it was crazy because I don't really love to watch horror movies. I don't mind them, it's not that I'm afraid but I try to avoid them. I was like, hey, I've gotta watch this. The entire time I was on my seat, biting my nails, ready to throw up. It's a crazy film, I recommend you to watch it.
Is creating a song for a movie less pressure than making music for an album?
Yes because it's me for the movie, not me as an artist. Also, that song isn't a representation of my artistry. It's very different from all my other music, but that's what they wanted.
Dangerous is out now, follow Madison via @madisonbeer
Interview Fabio Magnocavallo
Photography Louisa Meng