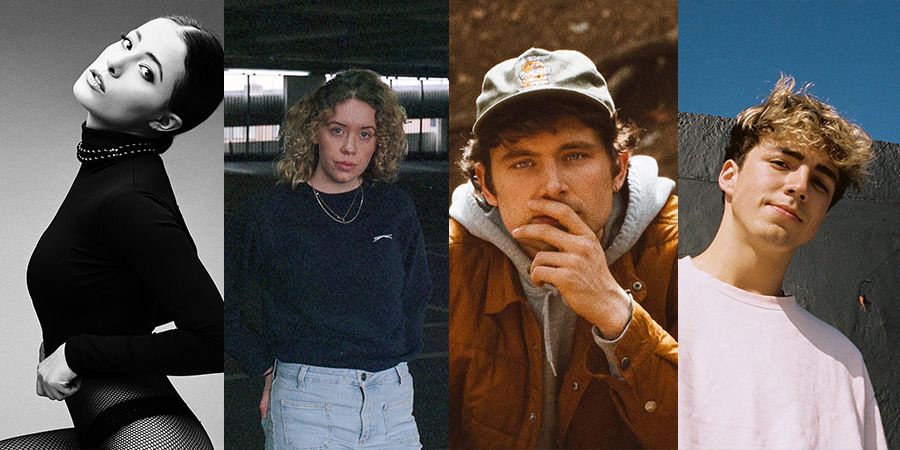 The 1883 Love … Or Something Like It Playlist
Celebrate Valentine's Day whatever way you'd like with Tayler Buono, Madison Beer, Lizzie Reid & more on this week's 1883 Playlist.
On this week's playlist, we're looking at love — romantic love, platonic love, parental love, and even self-love. Independent singer/songwriter Tayler Buono finally learns to let go of a tumultuous lover in 'My Person', Felid gives the traditional love ballad a bit of a spin with an electro-pop groovy track about wanting to let your lover know you're missing them, and Too Many Leaders looks at the different stages of love — from first dates to getting married and all of the bits in between — in their track 'All The Hats'.
Indie-pop artists and frequent collaborators Jeremy Zucker and Chelsea Cutler analyze how we fall in love in 'this is how you fall in love', alt-pop singer Stalking Gia wants to love and worship herself the way a lover does in 'Worship', and the incomparable Scottish singer/songwriter Lizzie Reid (who just released her EP 'Cubicle') pens a poetic & gorgeous track about not being able to get someone out of her head in 'Been Thinking About You'. If you're in the mood for some sickly sweet love songs — Yaniza's 'i love you' & Sid Stone's 'For Lovers' has you covered.
Also on this week's playlist is NUUXS' 'Our Love', a collaboration between joan & BEKA, Alt Bloom's 'Stay', and more.
 Check out these tracks & more in this week's 1883 playlist.