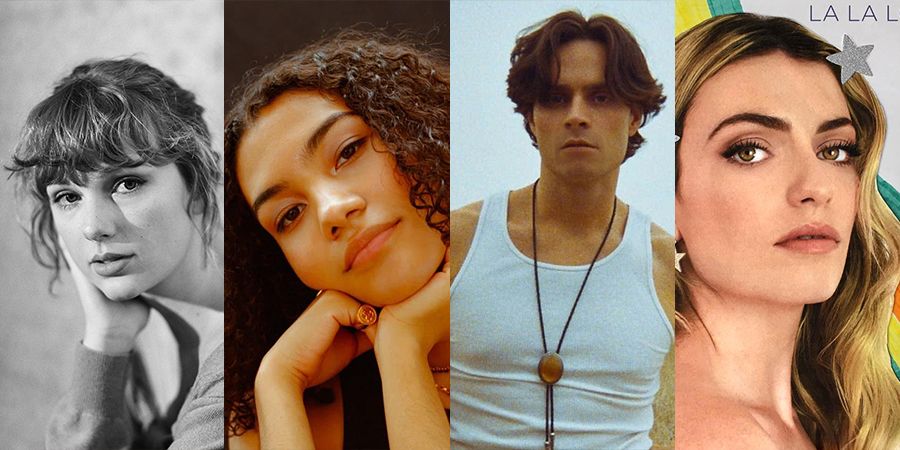 The 1883 Wonder Playlist
The latest from Madison Beer, Spencer Sutherland's emotional and optimistic EP, and a new single from the second new album from Taylor Swift in 2020 all on this week's 1883 playlist.
When the world woke up yesterday morning, not many anticipated the second new album from singer/songwriter icon Taylor Swift. A sister album to her other 2020 release 'folklore', 'evermore' can be viewed as a continuation from the alt-pop sound the singer leaned into earlier this year and she does just that on her new single, 'willow'. Speaking of debut albums: powerhouse Madison Beer is gearing up to release her highly anticipated debut album and the latest single 'BOYSHIT' is a bop we can't get out of our heads. Keeping on theme of new albums, singer/songwriter Frances also released news of her album 'Wonder', the follow-up to her debut album 'Things I've Never Said', and her stunning track 'Other Side of the World' is a perfect song that embodies everything people are feeling as we head into the holiday season.
If filming a Netflix film and penning the film's soundtrack didn't sound like enough for Spencer Sutherland to do, today he also releases his next captivating body of work — the 'Indigo' EP, featuring the gorgeous title track that Sutherland describes as a "feeling where you never want to leave a moment, a person, or a feeling." After touring the world with 1883's favourite alt-band The Driver Era, alternative rocker and acclaimed drummer Ellington keeps it DIY on his first ever single "EMT", a reflective song on losing yourself in your own ego and learning to step back before things get too dark. After accumulating over 1 million streams in just over a weekend when he released his last track, it's likely alt-pop vanguard Aries won't have to beg for the streams in his latest single but he will seek out attention in his new single 'Conversations'.
Also on this week's playlist is the latest from huge artists to watch in 2021, from Lola Lennox and her superb new track 'La La Love Me', Olivia Dean's 'What Am I Gonna Do On Sundays?', New York band Pretty Sick and their new track 'Superstar' from their debut album, and more.
Check out these tracks below & follow 1883 on Spotify!

playlist by Kelsey Barnes