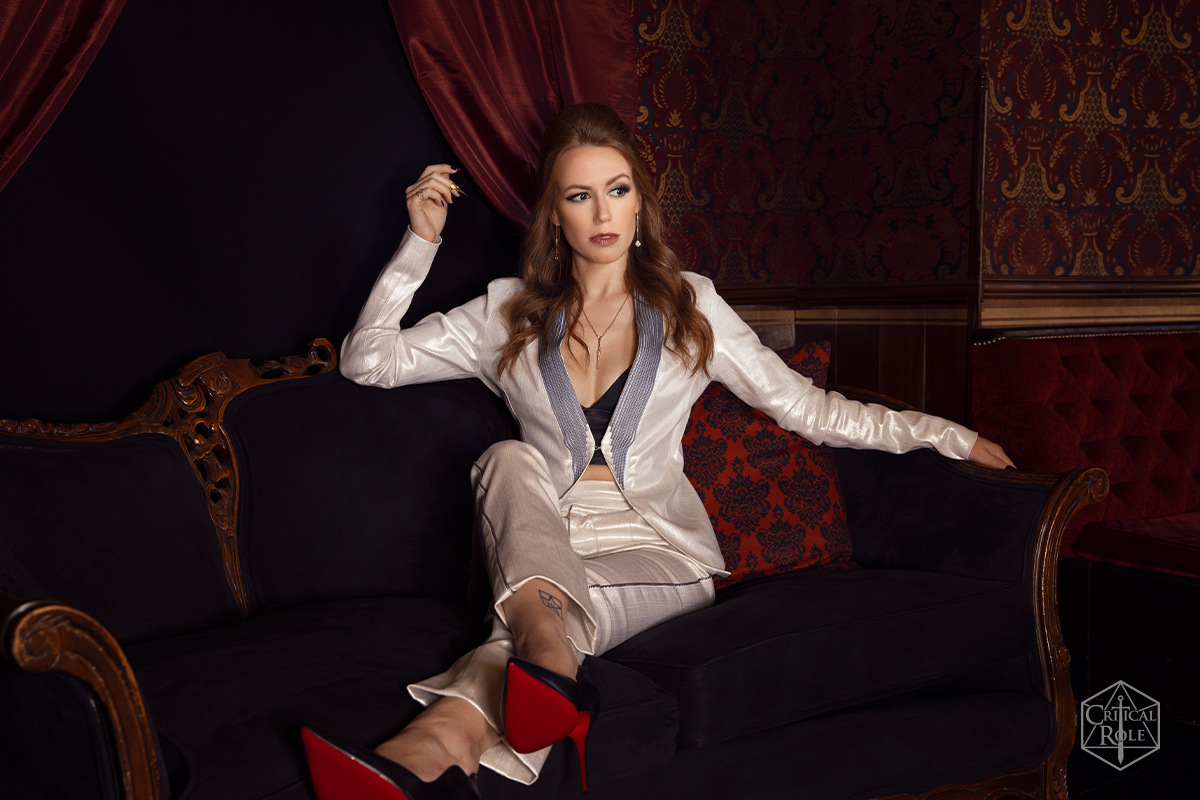 Marisha Ray
Actor and Critical Role Creative Director Marisha Ray takes on her latest adventure, putting her fists to the test for Creator Clash 2.
From the depths of dungeons to battling dragons, Marisha Ray has never shied away from a fight. With the intent of moving to LA to be a film and television actor, Marisha never thought that her path would lead to where she is today. With nearly a decade of Critical Role content creation under her belt, the company continues to evolve and she along with it. What started as 'nerdy-ass voice actors playing dungeons and dragons' on the internet has now become an absolute phenomenon in the Tabletop Roleplaying Game community and beyond, dedicated to storytelling, the power of imagination, and spreading positivity however they can.
While speaking with Marisha, it's clear that she brings focus and drive to the table. A ferocious nature, and a tenacity that's palpable. After watching the first Creator Clash, a unique charity boxing event that shines a positive light on the sport of influencer boxing, Marisha felt inspired. The whole event runs with the best of intentions: bringing the digital community together from all walks across the internet with the goal of raising funds for charity and putting on a great show. Taking it upon herself to approach the folks at Creator Clash with the intention to participate, the immediate response was: are you sure? There were so many factors to consider; the time commitment, the mental strain, and the many, many bruises coupled with the physical toll. But still, Marisha was willing to put herself to the test.
With Creator Clash 2 upon us, Marisha has been training hard. By far one of the most challenging things she's ever had to do, she has put in the work. More than blood, sweat, and tears, she has shown so much heart throughout the process, illustrating how to rise to the occasion. A true class act in learning mind over matter. In conversation with 1883 Magazine's Dana Reboe, Marisha discusses what she has learned about herself since training began, what she is most looking forward to about the event, how she has grown as a creator in the digital space and so much more!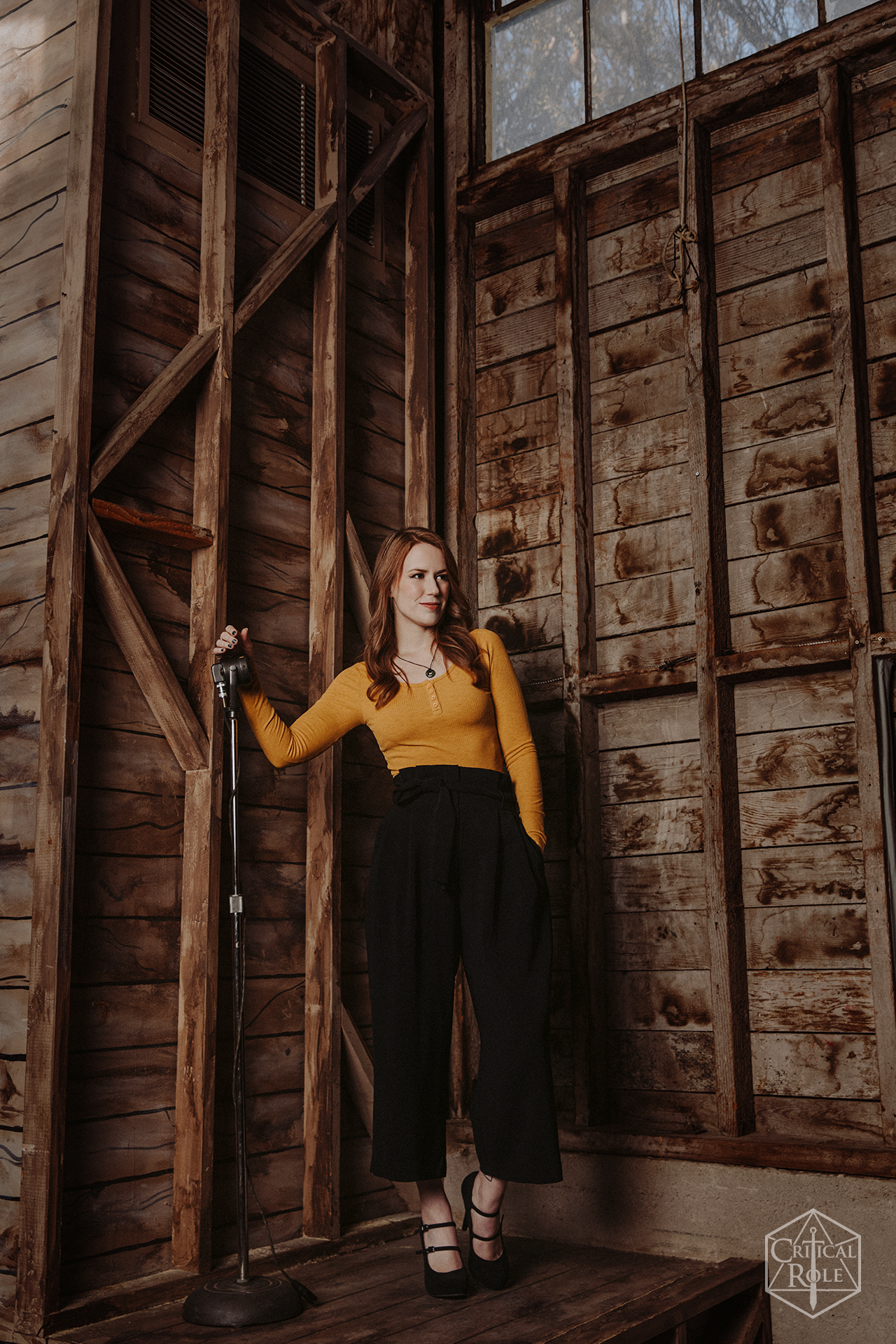 Thank you for speaking with 1883 Magazine today, Marisha! So, to jump right into it, what were your first thoughts when Creator Clash asked you to participate?
I sought them out! I watched the first Creator Clash and was very moved and inspired by the whole thing. It was so wholesome and unlike any type of boxing event, I'd ever seen. I also had some good friends who were part of it! Arin Hanson from Game Grumps, aka the Egoraptor, for one. After the event, I reached out to him, as well as Kat Jones from Motive PR because she's our PR person for Critical Role. And I was like 'hey, I want to be part of this if this happens again next year.' And everyone said the exact same thing which was: are you sure? They stressed very early on that it's a lot of work and an insane time commitment. Everyone takes it very seriously and I would have to as well. And, you know, of course, I'm incredibly busy, but it's just so rare to have an opportunity like this. So, Arin Hanson put my name through and at first, it didn't look like there was going to be an opening. And by the beginning of September, they hit me up and said 'psych we do have an opening, are you in?' And I just remember instantly breaking out into a sweat. [Both laugh]
Happy sweats or nervous sweats or both?
Both. Definitely both. I spoke with Anisa [Jomha] and Ian [Jomha] for almost an hour over the phone. We were going over everything and they asked me again: are you in? And I said: yeah, put me in coach.
What have you learned about yourself since you started training?
A great question. This is one of the hardest things I've ever had to do. It's incredibly hard. And I consider myself a very tough and tenacious person. I'm also a very competitive person. And so, I think what I've had to learn the most is: as much as you are focused on fighting the other person in the ring, much of this is also about fighting yourself and your inner narrative and your inner demons and your inner saboteur, as RuPaul would say [laughter]. I had to learn early in the process that not every day in training is going to be a good day. Trying to accept that and move forward and continue to motivate and push onwards… it's a harder mental struggle than a physical one. 
It sounds cathartic in a way? Fighting through the mental aspect?
Yeah. And you get hit a lot. You get frustrated. And there are these moments where you just have to stop and control your emotions. And it's always the, I want to cry emotions but also the frustration and anger emotions, and even the amped up I'm doing good emotions. It's constantly trying to stay in this Zen territory as you're throwing punches. I've always felt myself to be fairly even-keeled person. But this put into perspective where I can let my emotions take control and how necessary is to try and overcome that and not let that part of my brain supersede.
What are you most looking forward to about your flight and the event itself?
I love being in front of live audiences. People get intimidated and scared by that. I'm excited about that adrenaline rush and ultimately, just to put on a good show. I'm not going to lie to you and say that I don't want to win [laughter]. Because I do. But at the end of the day, I want it to be entertaining. Boxing is still entertainment. And I'm excited to bring my expertise into this and make it a banger of a good show. I want to put everything out there to make it a good fight. And ultimately, I just want to walk away knowing that I gave it everything I had.
I'm rooting for you! I can't wait to see you give it your all! So, the Critical Role Foundation is just one of the charities featured during Creator Clash 2. What does 'leaving the world better than we found it' mean to you?
It's so easy to get caught up on a macroscale of how bad things are in the world. It's easy to get discouraged and demoralized and feel like you can't have an impact or make a difference in this world. You can't solve many of these massive socio economical issues by yourself but, by trying to find control in the areas that can implement change in that space. We're not disillusioned that we're going to solve global warming, but if we can just move the needle a little bit. That's important to us.
One of the things I love about Critical Role is that you're trying to be a force for good in a world that is not having its best moment right now… and it's so refreshing to see a company doing the best they can with the resources that they have. Circling back a little, from growing up in Kentucky to where you are today, what has that journey looked like for you and how do you feel you've grown as a person and as a creator? 
That's a big question. It's wild looking back on the entire journey. You know, I got to leave Kentucky because I wanted to see more of the world and see how far I could go. And I tell a lot of people who want to enter the entertainment space or want to get into anything creative is sometimes it's better to go with the flow and follow the paths that are presented in front of you. As long as it's continuing to motivate you toward your end goal.
I love that. 
Thank you. I never would have anticipated that'd I'd be a part of a bunch of nerdy ass voice actors playing Dungeons and Dragons, and how that would turn into comic books, an animated series, and a charity foundation. When I left, the goal was to be an actor in film and television. I did end up kind of finding that path but in a roundabout way. I've learned to just try to keep an open mind. I think being an open-minded person can be beneficial to you in so many ways.
Absolutely. Now that you can (almost) cross participating in a boxing match off the bucket list, what's the next big thing? What are you hoping to manifest for yourself this year that you can talk about? [Laughter]
Talking to my dad, I told him about my involvement in Creator Clash, and after a long pause, he goes, 'I would have guessed 500 things you were about to do other than a boxing match but honestly, it makes sense.' So yeah, following those open doors. I want to continue to be open-minded and see what is presented. But I am excited about not training 20 hours a week and really getting back into development. I've got a lot of fun stories that I want to tell outside of the world of Exandria [the world Critical Role's main campaigns are based in]. Maybe another comic book, maybe another animated show that's something original. I'm really excited to delve back into that. All of it had to be put on pause while I was training, so that'll be what I'm jumping into.
Following up with that, what does being Creative Director mean to you?
I kind of consider myself the channel mom [laughs]. As my team knows, I'm very intent on always turning out content that we're proud of. And, you know, because once it goes to the internet, it's there forever. I'm very intent on making sure we get it right. And if that means more time, then we take more time. I'm also very interested in continuing to break molds and use media and tools in unique ways that maybe people aren't always thinking about. Also platforming and highlighting other creatives in the space is always another big goal of mine. I've got an amazing team underneath me, couldn't do anything without the brilliant minds on the production team, and extended throughout all Critical Role productions. We're very lucky to have such creative minds throughout the company.
Agreed! I have to say, I think one of my favorite things Critical Role has put out to date is EXU: Calamity. Fantastic storytelling all around. I needed about a week to recover, I had to mourn.
To that point, I was thrilled to be able to let Brennan Lee Mulligan do his thing and work alongside him. He took the world of Exandria and ran with it. 
And then destroyed it, [both laugh] kind of. Lastly, what has it been like for you to watch Critical Role grow from your home game to what it is now? Did you ever think in your wildest dreams that all this was ever a possibility? 
Not at all. We're pinching ourselves every day. It's been a wild ride. We've been very fortunate and we're honestly just hanging on for dear life.
Follow Marisha Ray @marisha_ray
Interview Dana Reboe