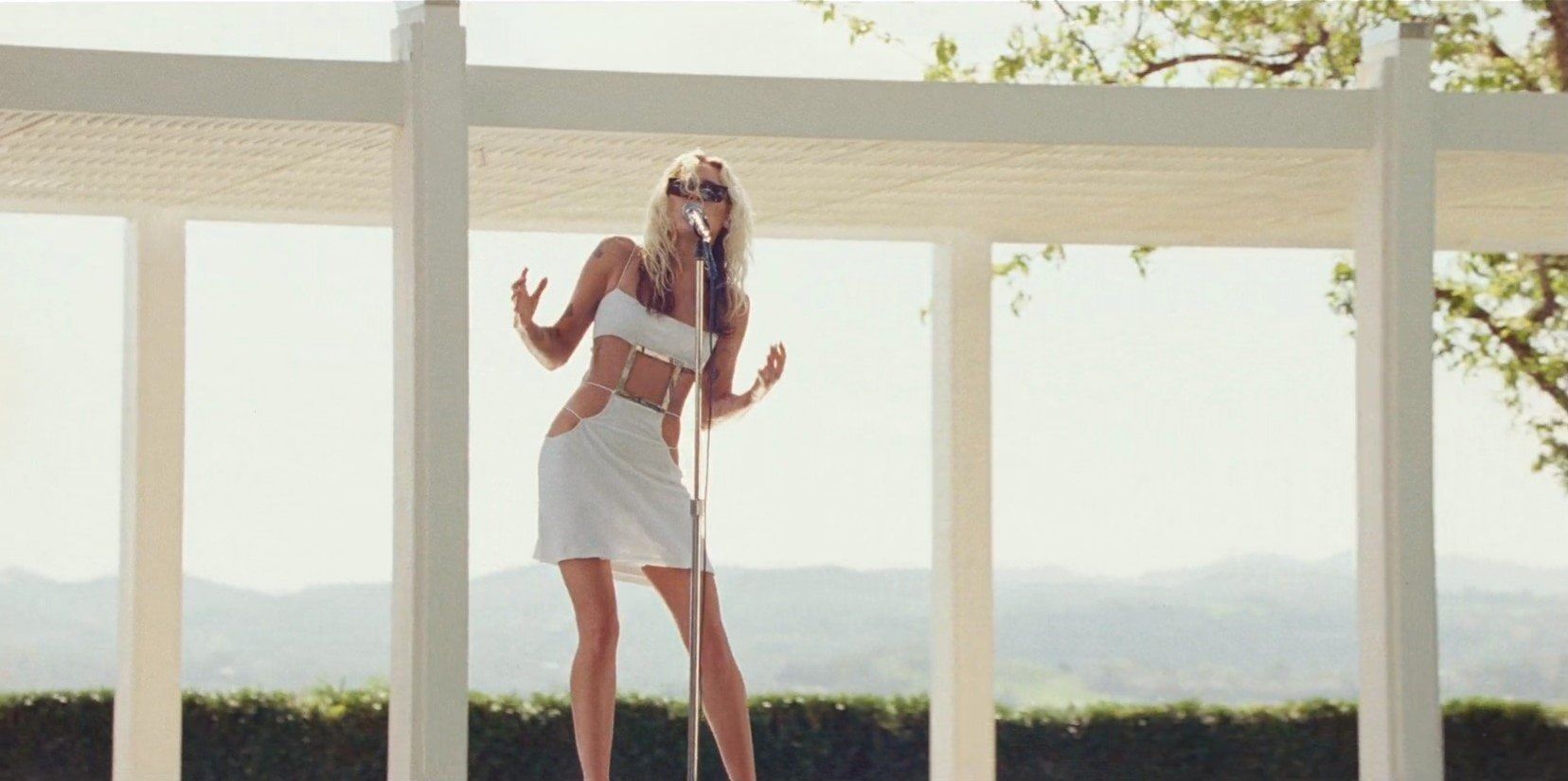 Miley Cyrus | Endless Summer Vacation (Backyard Sessions) | Review
Miley Cyrus shows vulnerability and strength in her Disney+ special, Endless Summer Vacation (Backyard Sessions).
"I've been calling this album 'the Cinderella Shoe' because it's a perfect fit – it's only mine and it can only be mine," Miley Cyrus stated so eloquently after performing "Jaded" at the top of her new Disney+ special, Miley Cyrus Endless Summer Vacation (Backyard Sessions). "Jaded" is one of the 13 tracks on Cyrus's eighth studio album, Endless Summer Vacation, which dropped on March 10th. Cyrus has called this album her "love letter to LA," the city she moved to after landing her career launching role as Hannah Montana on Disney Channel, so it's rather poetic that she would partner with Disney+ to perform the tracks from the album live for the first time. 
Cyrus continues the special by performing the dreamy "Rose Colored Lenses," a song about getting lost in the euphoria of a new relationship. "When I'm writing a song, I try to be really descriptive in my lyrics, and paint a picture of a moment in time that the song stemmed from," stated Cyrus when speaking about "Rose Colored Lenses" – specifically about the lyric sticky sweet lemonade – "you can kind of taste that." 
Something Cyrus is known for is honesty – she's never shied away from showing her truest self to her fans. "I can't fake it, so I'm going to tell you the truth," she admits before speaking about "Thousand Miles," which features Brandi Carlile. "I might get a little emotional." She reveals that the song we hear on the album is a very different song than the one she originally wrote after her close friend lost her sister to suicide. "I just couldn't imagine not having my little sister in my life… It just makes me emotional because this song is filled with so much joy in the music."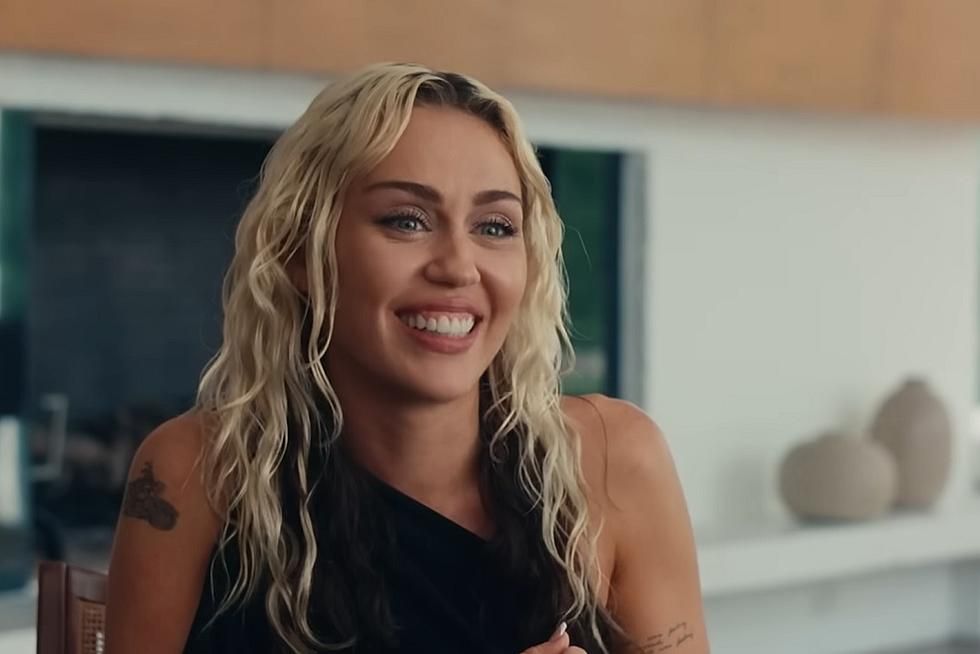 After the joyous performance of "Thousand Miles," it cuts back to the interview, where Cyrus spontaneously and emotionally sings a few lines from the original lyrics. I knew she was hurting, but I never thought I'd wake up to that call, she sings, holding back tears. I remember on that day I promised you the world, but soon realized the world ain't what you need. Now all I want is simply for you to be 'happy girl,' even if that's a world without me. 
"The sequencing of an album is very important to me, I think of it like a film – you want there to be a conflict and an overcoming," she explains when talking about her decision to divide the album into two parts – an A.M. "act," representing a morning energy of potential and new possibilities, and P.M., representing the night time where there's a "slinky, seediness, but glamorous" in LA's nightlife. 
"Everyone is a stranger to me, but I am a stranger to no one," she explains when talking about the reggae-infused track "Island," which touches on the loneliness that Cyrus has inevitably ensued with a life in the spotlight. "For me, I've been able to create these paradises where I feel safe… But is it a paradise? Or is it a lonely island?" When speaking about the song "Wonder Woman," she admits that she wrote this song after her mom, Tish, lost her mother. "When we started writing this song, the lyrics felt like too big of a shoe for me to fill.. My grandma and I were very close.. She ran my fan club from my dressing room on Hannah Montana, and then when we stopped doing Hannah Montana she ran the fan club out of her apartment. She's always supported me. This song is about that generational strength and wisdom that my grandma gave to my mom, and it was embedded into my DNA. We all feel like one – one wonder woman." 
"Boredom for an artist can feel like torture," Cyrus explains speaking on why artists like to reinvent themselves for every record. "In this era, the way I've been doing that is bringing my audience into my endless summer vacation – it's a way for me to stop taking myself and my success of records so seriously, and doing it for the reason I started writing music."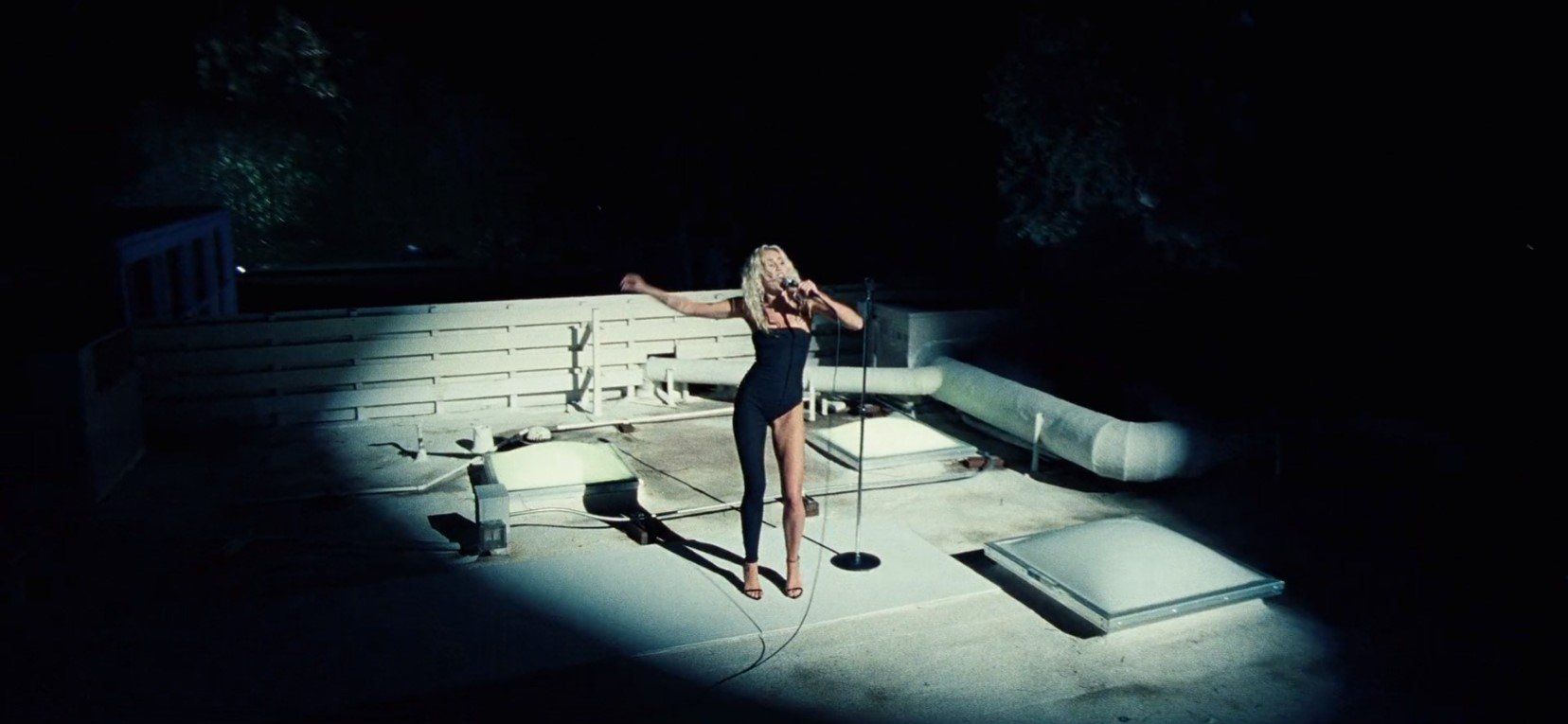 After a triumphant performance of her most critically acclaimed songs to date, her 2009 hit "The Climb," Cyrus brings us back to the time in her life when she wrote her latest single from Endless Summer Vacation, "River." "I was going through a lot emotionally and personally. And then I had a dance party with my friends." To enter the party, she had a rule in place where her friends had to bring their "gay best friend." "We were listening to Diana Ross, Whitney [Houston], Lindsay Lohan, Paris, Britney, you know – all the legends." Cyrus self-describes the track as a "dancefloor banger," which she's clearly the queen of creating. 
It's no secret that "Flowers" is Cyrus's most successful single to date. It's her longest running single in Billboard's Hot 100 chart, and it's broken the record for the most streamed song in a week on Spotify. It's a song about taking her power back and embracing independence and self love, a topic that's very current today. But she explains that "when you strip away all of the sounds and all of the big harmonies, there's a lot of sadness to it, but I like the idea of 'fake it til you make it." She explains that in the first chorus, you can hear a little bit of self doubt, but by the end, it showcases her most confident self. 
Backyard Sessions was a series Cyrus started over 10 years ago as a way to present her music in a more intimate, but accessible setting for her fans. We've seen her perform "Jolene" by her godmother and icon Dolly Parton. She covered "Don't Dream It's Over" with Ariana Grande. And she showcased the title track of her seventh studio album, "Plastic Hearts." Her iconic reunion with Disney for this milestone anniversary in the series, celebrating her (already) most critically acclaimed album Endless Summer Vacation, only feels right. It feels like an album Hannah Montana would have written in 2023, at 30 years old, and further proves that Cyrus is a powerhouse that can always find her way back home.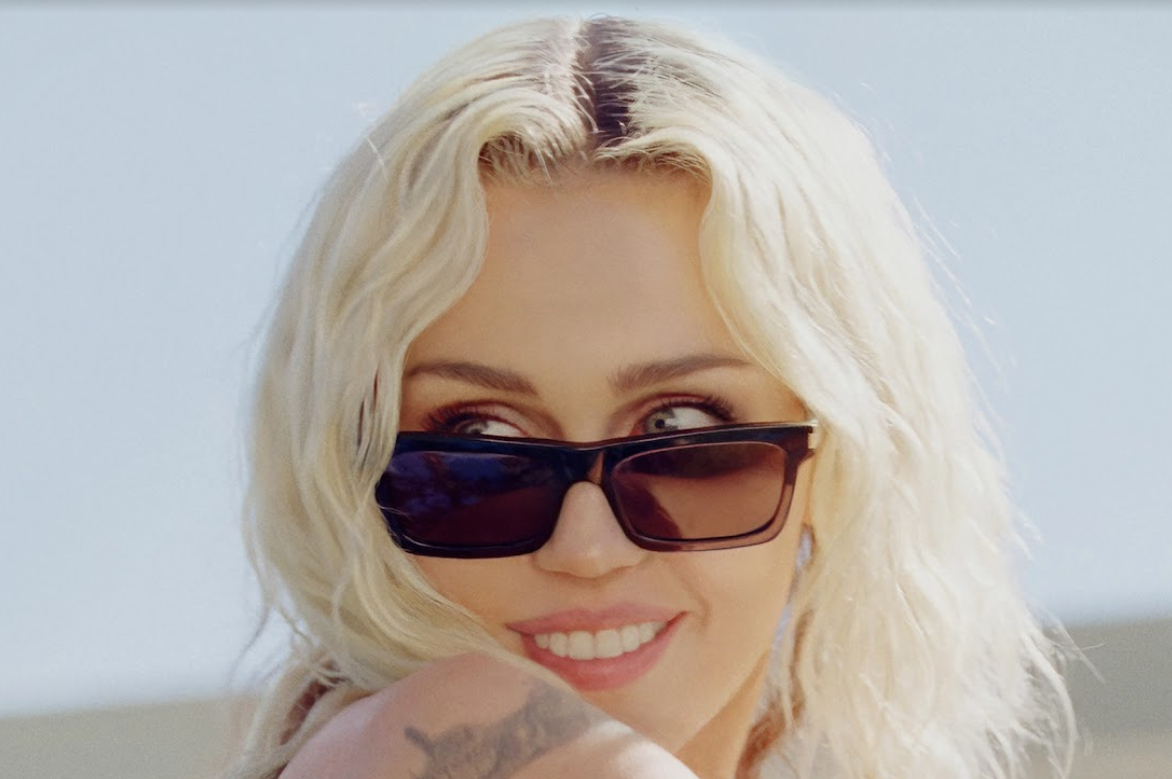 Miley Cyrus Endless Summer Vacation (Backyard Sessions) is now streaming on Disney+.
Words Rachel Martin