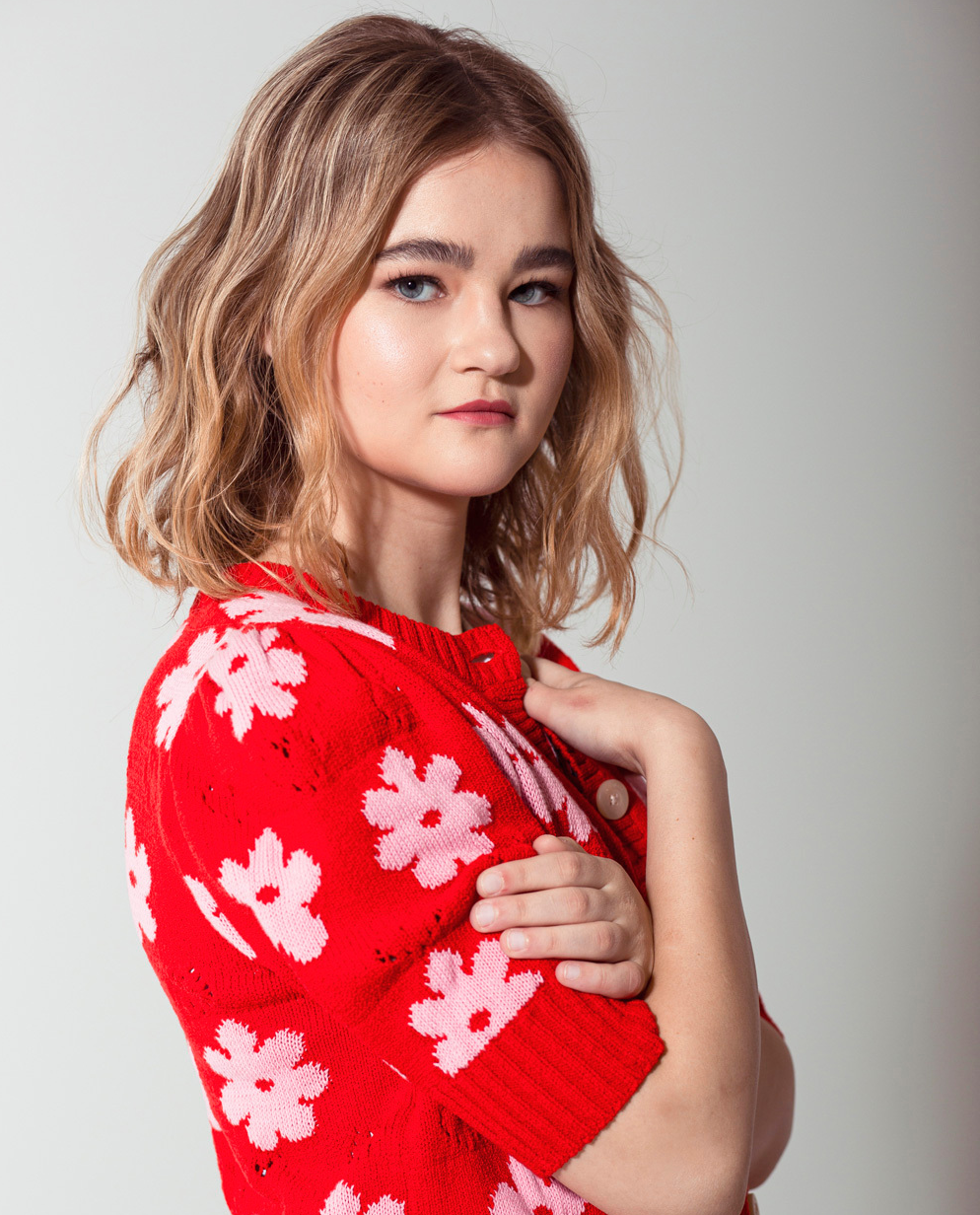 Millicent Simmonds
Millicent Simmonds' character in A Quiet Place II may have seemed an unlikely heroine, but it is no surprise that the role has earned the actor a nomination for this year's BAFTA EE Rising Star Award. 
While most of the awards bestowed by the British Academy of Film and Television Arts honour the biggest and most renowned contributors to the visual media, the BAFTA EE Rising Star Award is different from its fellow accolades. It pre-ordains the next big talent. For years, the nominee selected as the winner has rocketed to superstardom. Among those to have recently secured the title are John Boyega, Tom Holland, Juno Temple, and Daniel Kaluuya. The competition is always fierce, each actor having proved their skill among those more seasoned. This year all five nominees have starred in blockbuster films. Yet, it is Millicent Simmonds the youngest among them who truly stands out. While each aspirant performed their role brilliantly, Millicent's was written specifically for her. 
It is no secret to those who loved A Quiet Place, that the film was meant to stand alone. John Krasinski, the writer and star of the original, was adamant that there was no more to the post-apocalyptic tale of the Abbott Family. Until he had the idea to make Simmonds' character, Regan, the heroine of the sequel. Taking on the central role was a huge step for the nineteen-year-old American. However, her captivating and raw performance proves that she already has what it takes to be the face of a franchise and draw in an audience. As Regan Abbott, Millicent draws upon her talent and experiences as a deaf individual creating a character that is honest and true whilst flawed and struggling.   
1883's Sydney Bolen and Millicent Simmonds recently spoke about how she feels to be the first deaf actor nominated for the EE Rising Star Award, what she has taken away from her time in the A Quiet Place franchise, what she hopes the future holds for realistic representation, and more.
Congratulations on your BAFTA nomination! You're up for EE Rising Star! That's amazing. I'm sure everyone has asked you how you are feeling, but I wanted to know what it means to you to be the first deaf nominee? 
Thank you so much for the congratulations. Just to receive a nomination for this award has been completely overwhelming and so exciting. To be the first deaf nominee in the history of this award is an honour. I hope that this is not the last nomination that deaf people receive. I hope that my acting is considered equal to that of the other nominees. To be considered in that light is huge.
I also noticed you are the youngest nominee this year, so double congrats on that. 
Thank you!
You're welcome. Your character in the A Quiet Place duology, Regan, is very much the lead of the sequel. I personally love that John Krasinski only decided to write the film because he wanted you as the lead. I think it speaks volumes about your talent. How did it feel to get the script and see what a big role Regan was?
I found out that I was the lead in the sequel when John called me. He said, "Just hear me out. Don't run off. I want to make you the lead in the sequel." That news was overwhelming. I could not believe he had that much trust in me and knew that I would be able to do this well. Very often sequels aren't considered as good as their originals, so I was very nervous about taking this film on. But, I wanted to show what happened to the Abbotts after the first film. Personally, I wanted to know what happened to this family, so it was really exciting to see that evolve.
I loved it just as much as the original. I thought it was great. What scene are you most proud of as an actor?
My proudest moment was one with Cillian [Murphy}'s character, Emmett. The two of us were sitting on a train arguing. He says, "I'm taking you back home." Regan replies, "What home?" That moment had a big impact on me. I felt very vulnerable. It felt raw for both of us. It was really exciting. I loved that scene.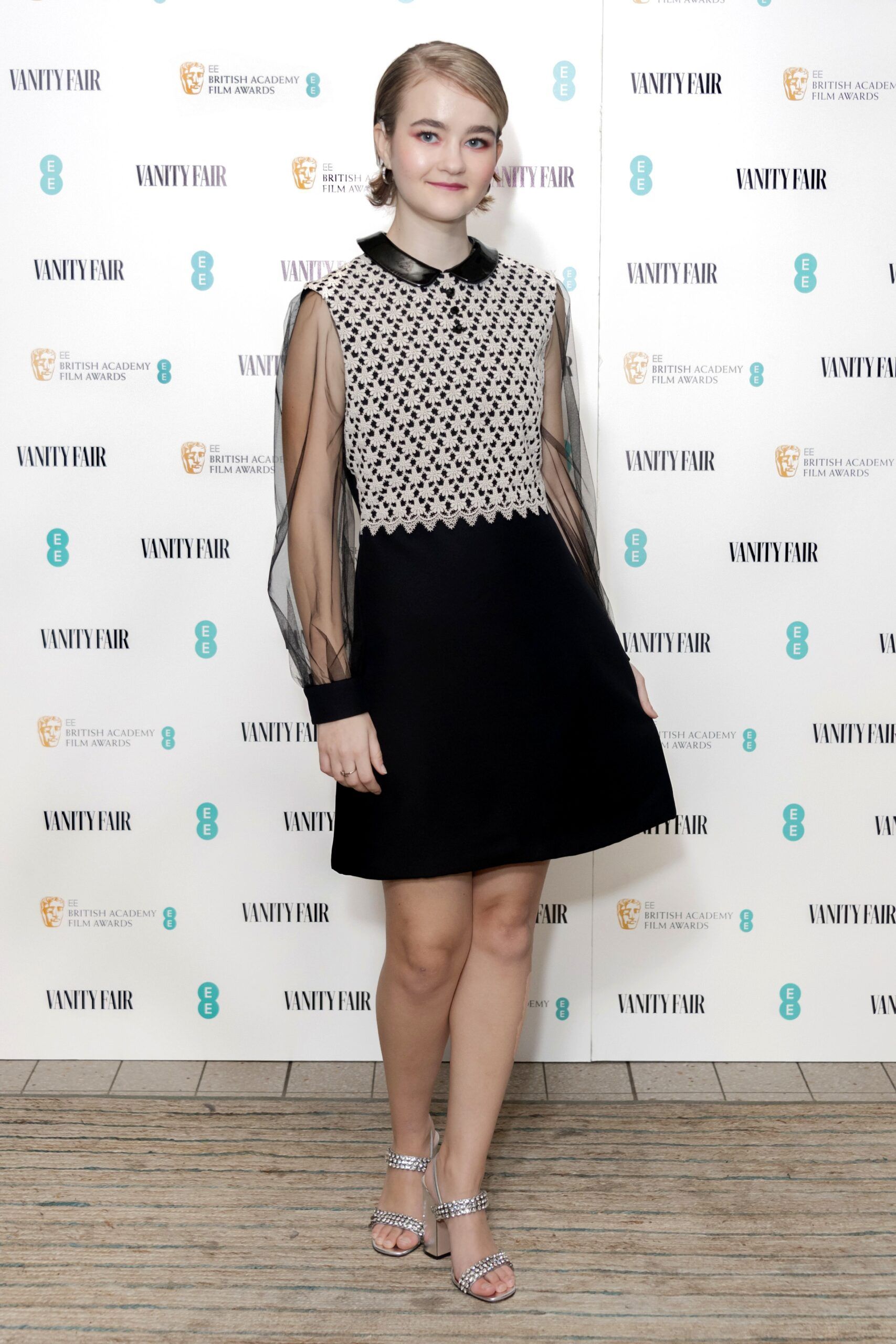 Is there a part that you found the most challenging as an actor?
Definitely the physicality of the role. There was a lot more running, a lot more stunts, and just a lot more acting. But, we all made it fun, so it was a good experience.
It seems fun to have those kinds of experiences in these kinds of films. You've played Regan twice now. Do you feel like you have learned anything from her?
Her bravery really inspires me. Everything she is doing is what she thinks her father would have done. She carries this courage and never loses hope in herself. Even though people have told her what she couldn't and wouldn't be able to do, she does it anyway. She goes off on her own and does it. I think that is incredible. I think a lot of people, not just me, can appreciate her bravery.
What do you find most similar and different between you and Regan? 
Obviously, I've never been in an alien takeover [both laugh], but I do struggle with my implant and being deaf in this world. I'm much shyer and laid back in real life, but I have learned a lot from her in terms of standing my ground and doing what I think is right for me personally.
That's a great life lesson. I have cerebral palsy and for me to see this film—to see that a deaf character is a lead, see that the casting was authentic, and then realize Regan's being disabled is central to the plot in such an intrinsic and heroic way—meant the world. Her hearing aid, the frequency it emits, saves everyone. These types of stories are becoming more common, but I would still say are rare. Taking on the role, especially this time around, did you feel any pressure knowing you were the one getting a chance to tell one such story? 
Yes. I did feel pressured, but all I could do was offer my own experience and journey to Regan to make her more authentic to me. Not everyone is going to relate to my experience. Yet, it meant everything to see my own life experience represented on the screen. I think people can learn from that. I think awareness can be raised. I mean, oh my gosh. What would you do if you were deaf and in that situation, right? It allows people an avenue to think about that while providing a fun, new take on a horror film. It was really exciting to be a part of that.
I think it is safe to say that win or lose, this role has changed your life. Looking back to before you got the role, what drew you to the film, now franchise, in the first place?
When I first read about the family, how close they were to each other, and all that they had to deal with, I was intrigued. Of course, you never imagine yourself living that sort of life, so I found the story in itself enticing. But, having Regan's implant become her weapon, something that was supposed to be her vulnerability become her strength, was what I felt I needed to be a part of. I had never seen anything like it on the screen before. I feel really lucky to have been part of this whole process. 
Some of your co-stars in the film are super seasoned actors, Emily [Blunt], John, Cillian, you're just starting out in your career, obviously, as you're nominated for the EE Rising Star award. Was there anything you learned from working with them or from working on these films?
All three of them are incredibly skilled in their own right. I did have to learn a lot and really reflect on my own set of skills. I spent a lot of time thinking about what acting meant to me and how what I'm doing can help others. I really wanted to make this my own experience. Out of the three of them, Emily had the greatest impact on me. When she was in the room she had absolute control, all eyes were on her. Any time there was a really heavy scene and it was done, she would immediately switch out of character. She would make everybody laugh. That's who I want to be. That's the kind of experience I want to have.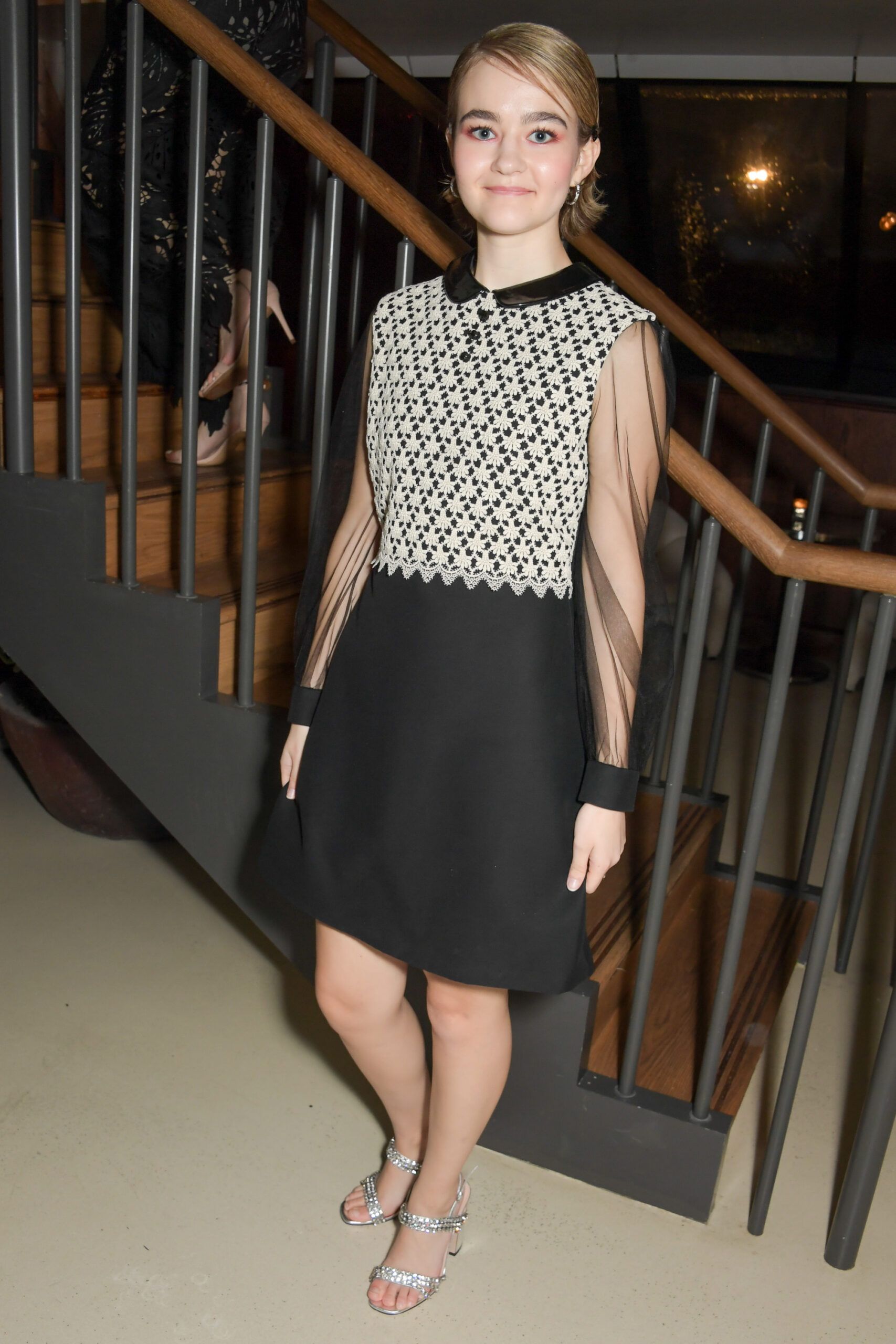 Wow. I love Emily, I'm a huge Emily fan, so I love hearing that. You said that doing the film made you think about how what you're doing could have an impact on other people. When you decided you wanted to act, did that play a role?
Initially, when I started acting, I was just doing it because I thought it was fun and exciting and different. Having experiences like these—this film and being nominated for this award—is really helping me understand other people feel like my acting is good. As a deaf individual, that's been really huge. Having kids come up to me and tell me they want to be like me, tell me they're excited to see their experience represented on the screen has been incredible.
I think it's really really cool. For me, it's fun to watch it all unfold. A Quiet Place III has been announced. Even if you don't know anything about the plot yet, is there any piece of advice you would give Regan as she faces whatever comes next?
I'm really excited about the next movie even though I don't know anything about it yet. I think Regan needs a spy day. She's very dirty. There's been a lot of blood. The girl needs to go and get some therapy.
[laughs]
For real! Seriously! [laughs] What I would hope for Regan is to feel like she can rest. I hope that she knows that her dad is proud of her and how much work she's done, how far she's gotten.
To close, as the first deaf actor to be nominated for the EE Rising Star award, you've already made history, as we said in the beginning. As such, while I do think there has been a real push for authentic casting and authentic stories about disability in the media lately, I was wondering, for you, when it comes to representation, what is the ultimate goal?  
The important element for me is that the disability community overall does not feel limited. I don't want them to think they are less than. I don't want that for people. I want to show them through my experience, allow them to see themselves on the screen and feel empowered by what they see. I want them to feel good about themselves. That means everything to me. 
I completely agree. Good luck, Millie. I can't wait to see what happens.
Thank you. I am trying to enjoy every moment because this is huge. It's a once-in-a-lifetime opportunity. I'm soaking it all in.
Interview Sydney Bolen
Vote for this year's EE Rising Star Award for the 2022 BAFTAs now.
Follow Millicent Simmonds at @milliesimm.