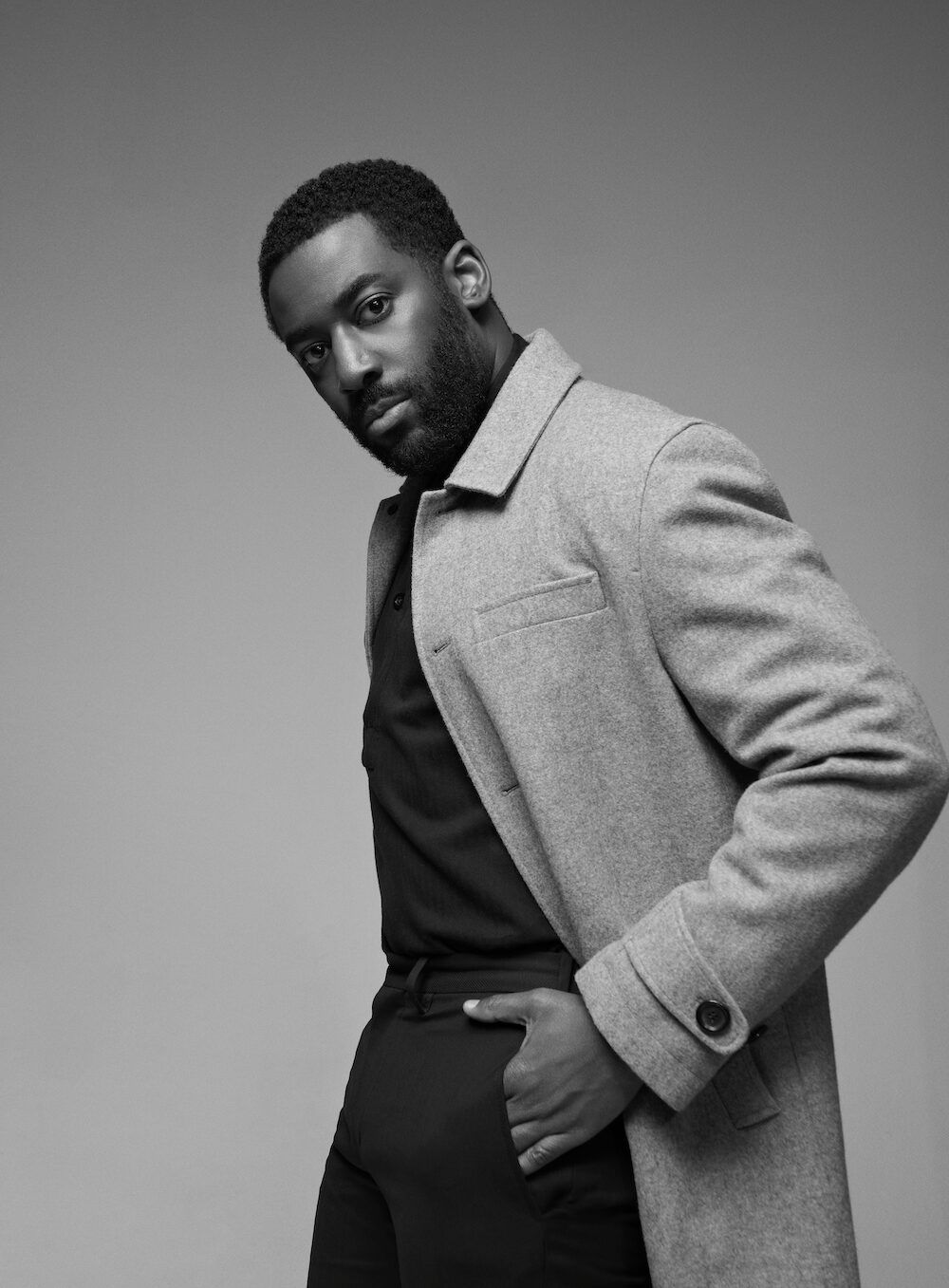 Ashley Thomas
Reputable British actor Ashley Thomas has honed his craft with dedication and conviction.
Undoubtedly it's not easy to break into an acting career or the arts industry but by the time the London-based creative reached his pre-teen years, he was already set on becoming a thespian. A few short years later, Ashley Thomas eventually went to the prestigious BRIT School back in the early 2000s. Even with his clear talent, there was a period of time where Ashley Thomas struggled to breakthrough. Although the actor and musician worked as a bus driver and postman for a short time whilst he was trying to 'make it', his hard work, dedication to the craft, aptitude for the arts and his 'never give up' mentality meant that he found his place within the industry. Leading to his first film role on the 2010 gritty flick, Shank.
Since then, he's never looked back. You may have spotted him in TV shows like Top Boy, Black Mirror, The Night Of, the critically acclaimed series THEM or films such as Cockneys VS Zombies. Regardless whatever the project is, Thomas approaches each of his roles with a brilliant level of detail, whether it's the small mannerisms of a character or making his characters multilayered (a prime example of this in motion is with his portrayal of Mr Emory in THEM), Ashley Thomas has proven himself to be one of the UK's criminally underrated actors around.
Now, the rising talent is back as CIA Agent Paul Maddox in ITV's espionage thriller The Ipcress File. A mini-series set in Berlin and London during the 1960s, based on the novel of the same name which has sold 10 million copies worldwide since it was first published in 1962. In conversation with 1883 Magazine's Cameron Poole, Ashley Thomas spoke all about how he prepared physically and mentally for his role in The Ipcress File, how he stayed motivated whilst he was trying to breakthrough in the industry, and more.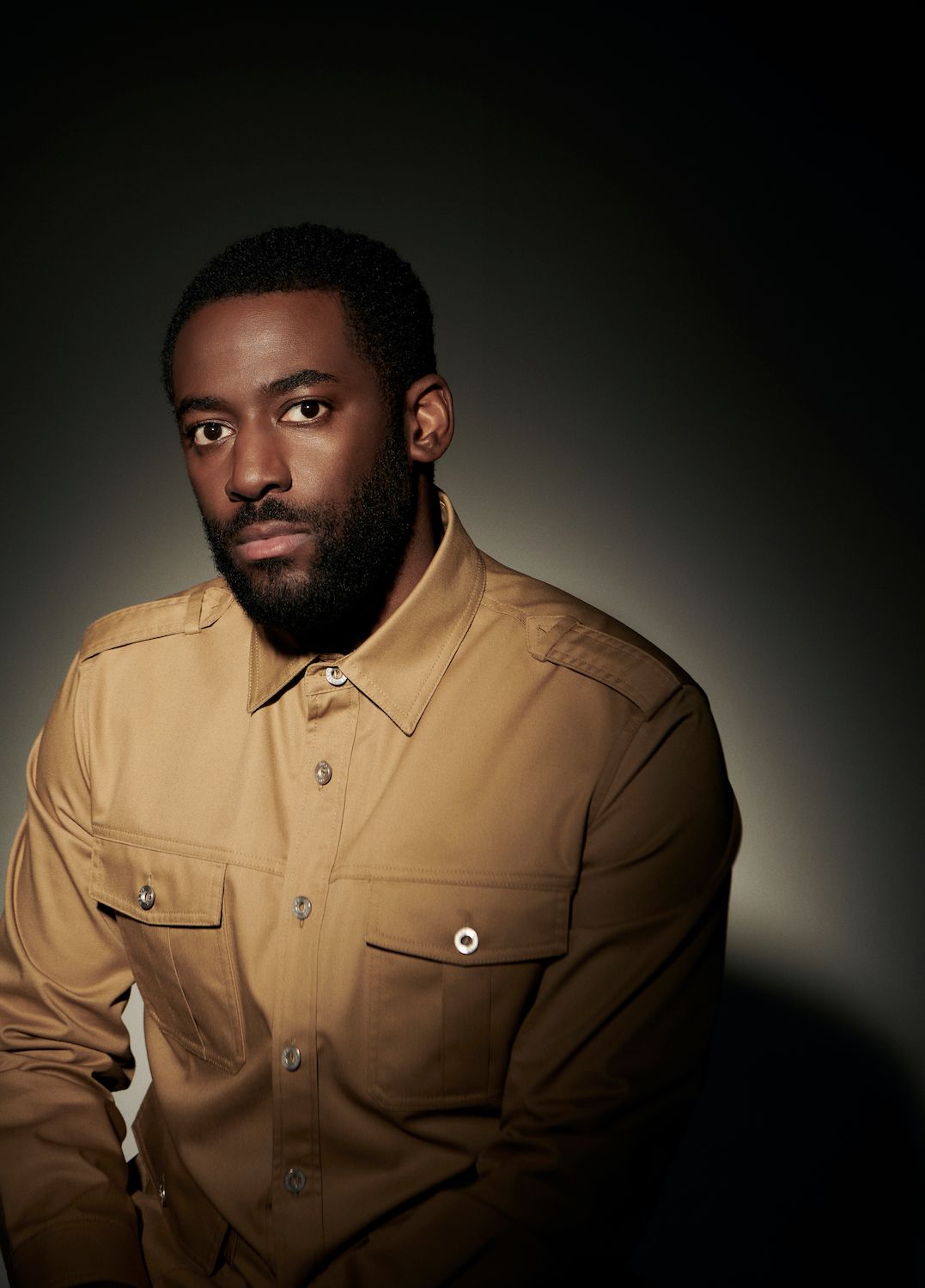 Hi Ashley, you're starring in ITV's new mini-series, The Ipcress File. It's an espionage thriller and you're performing as 'Paul Maddox'. Can you please tell us about what interested you in the role and how you came to be part of the show?
The writing, the legacy of the show and the novels made it an interesting world to be [involved] in. I thought the writing was great and the character was interesting as well because here we have this person who is in a position of power, and it's the layers to this character that attracted me to this piece. I had a conversation with James Watkins, the director of the series, before I even auditioned for the piece, and we had a great conversation. I was like 'cool, I will send you some stuff' and then we went from there.
With your character being a CIA Agent based in the UK, how did you prepare for the part, physically and mentally?
I put in a lot of work to be able to just play characters that are different to yourself. So from everything to the physicality of the character which is dictated by the era. So with the Ipcress File being set in the 60s, people held themselves differently in terms of posture. They were less relaxed and casual than how we stand now. So I worked on standing, an accent that is different to my natural accent, so overall just a lot of work was put in understanding the 60s  time period where the civil rights movement is in full force, and what African-American people are experiencing at that time, and having to gain a full understanding of that and what it was like to work in the workplace. And I had to just be respectful to the experience and the time period of what we were going through as people in the diaspora because of the colour of our skin.
You went to Brit School back in 2001, and you've said that it helped you tap into your creativity/find a new sense of freedom to be creative. So it was a really useful experience. But I just want to say it's a real testament to your dedication because after brit school, you ended up doing some jobs outside of acting (postman/bus driver) but you never gave up on it. What kept you motivated to find acting roles whilst you were doing other things? It's not easy to break through as an actor….
I think that my tenacity is a big part of my makeup. I just love acting and I just want to do it haha. So I was just finding ways to do it and that's what I felt like I wanted to do with my life. It's not something that came to me later on in my life. My friends have told me and I do feel that as well that I am very blessed and lucky that I for some reason, knew what I wanted to do really early on in my life. I went to the BRIT School as a 16-year-old,  I might have  even applied for it when I was 15. So that's a long time of knowing what I want to do career wise.
I was acting in secondary school and taking my drama class very seriously at that time when perhaps others around me weren't taking it so seriously. So I was 12-years-old or 13-years-old when I was doing that. But even before the age of 11-years-old, I was going to theatre groups with my younger sister who was really good, more expressive than myself! So I've roughly had almost 30-years of knowing that I wanted to do acting. Anyone who knows me from back then would say "yeah, he was always acting".
So I just think I was lucky man but blessed as well. It's all just been a lot of hard work, being tenacious and just being on it haha. I love acting, I love storytelling. I love it all. I feel most free and like I'm living my truth of what I want to do when I act. I'm also passionate about music as well. Those two things are me, I love them.
Thank you for sharing. It's a concoction of those different things such as your hard work and perseverance. But obviously maybe sometimes it's a mix of meeting the right people and they see the potential in you and then you get invited to different opportunities, it's just interesting how people get into their careers.
Yeah, I think it's also important to have people around you that encourage you to do things. My mum was always encouraging me, she would say to me "You could do that!" No matter whatever it was, but especially in music and acing, my mom would just encourage. Whether it would be dropping me to auditions when it was far or whatever. My mum was doing whatever she could to help facilitate my dream and my dad would keep me on the straight and narrow and keep me I guess off the street and out of trouble. So yeah, it's about having people around you and friends as well. Some of my friends have been like "Nah, don't do that, focus on acting. That's what you're good at, don't know why you're trying to come over here and do this". 
Undoubtedly, your perseverance has paid off, as you landed parts in Shank, The Night Of, Top Boy, Black Mirror and 24: Legacy to name a few. But is it fair to say that potentially your lead role in the critically acclaimed show THEM has had the most lasting impact on yourself as an actor? Obviously all your roles have a lasting impact on yourself but the gravity of your role on THEM and what it meant, was something you felt even at its screen test right?
Yeah, I think Them probably had the most lasting impact so far. Just psychologically, emotionally and career wise. I've had a lot of different experiences on that series. The story was an important story to tell. The character really connected with a lot of people. It connected with a lot of fathers, it connected with a lot of people that I guess  feel that they can't speak their truth in the workplace. And I think the show's writing from Little Marvin really delved into a level of restraint that my character had to have. Then I had to seriously play a father for the first time on screen and I had to act with the children, it's the first time I had done that. I'm not a parent myself, so I had to really step outside of myself in order to play that character.
I had to put in a lot of work to play that character but I put in a lot of work with all the roles I do, as I grow in my craft. In acting there is a constant growth as well, so that role has definitely stuck with me the most but all of them have in different ways. You pick up new skills, you work with other actors and actors that you admire, and people with more experience, and you've just got to always keep on trying to learn, grow, and be stronger.
Thinking about the future, are there any particular characters that you would really like a shot at?
I'm just looking for characters that are layered and have an interesting story that might not have been told before, I think that is important. I'll read a book and think that'd be an interesting character to create but at the moment I'm just open to telling interesting stories. For example, Them was an interesting story for me and Paul Maddox in the Ipcress File is an interesting story to me. People of that ilk have existed. I read a book by Leutrell M. Osborne Senior and his book is entitled: Black Man In The CIA and he was explaining what the culture was like at the time whilst he worked in the CIA in the 60s.
He explained what it was like, how he felt, how hard he had to work and I poured a lot of that into my character, Paul Maddox. So I think these hidden stories are incredible. I love stories like that, I would love to play those kinds of characters. There's loads of films like that already. For example Solomon Northups's 12 Years A Slave, I hadn't heard of his story but then you get to see it and you think 'wow man, this person went through this'. So these are the kind of stories that really interest me.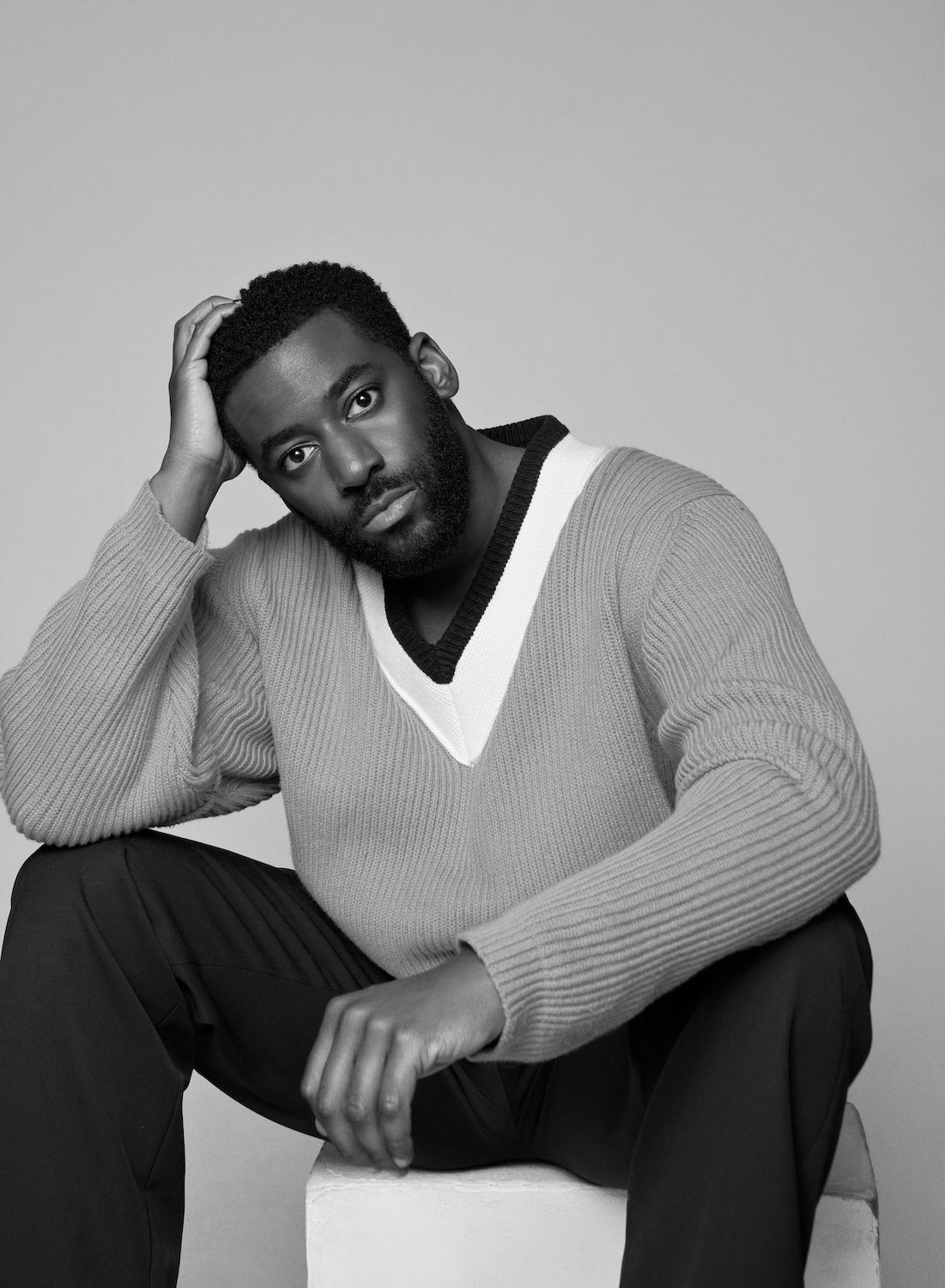 Incase anyone doesn't know, you're also an MC under the moniker BASHY. What has been your favourite lyric you've penned so far and can we expect any new music on the horizon?
There's so many lyrics, so I don't think I could pick a favourite. I just sort of create music when I'm feeling inspired, So if I do feel inspired then maybe. I haven't closed that door completely, I just have been so focused on my acting. And I'm living in this sort of duality as I have these two passions and acting has been a real focus of mine for the last eight years, I've just dedicated to growing as a actor and really studying the craft, developing it and that's just where my creative energy has been at the moment. But never say never.
Having acting and music as your two biggest passions is cool though, it must be therapeutic just creating music or getting into a new role…
Yeah, I love it. I feel blessed and I work extremely hard. But I realise how blessed I am to be doing what I love doing. I'm extremely thankful to the universe because you know, it could have been very different.
Speaking a bit more about the Ipcress File, what would be your elevator pitch to persuade audiences to check the ITV thriller out?
Firstly, it's written by John Hodge who is an amazing writer. It's directed by James Watkins who is such a strong director, they really dive into the characters, it is shot amazingly and it looks beautiful. They really made an elevated project and it spans across Berlin and London, it really has an international feel to the piece and it's based on a classic novel. So it's part of a legacy as well, I think people should watch it just because of  all these factors. It's got a rich tapestry to it, it has strong actor, strong director, strong writer, has a legacy and it's exciting as well. So the I think it's an interesting watch. I hope people enjoy it, I think if they watch it and invest they won't be disappointed.
Finally, what is one thing you would like to see change in the film and TV industry? I know it's a big question so it may be hard to answer…
I think there is room for improvement in every industry and this one is no different. I know personally that the costume and wardrobe department could have their wages raised to be on par with some of their counterparts from other departments. And I think there should be more representation in the crew for sure and when I say representation, I mean across the board. In terms of hair and makeup, there needs to be people that can cater to the needs of the actors that they are working on. I think those would be some good changes within the industry. Everyone has to pull together to make that happen. So I can only make my requests and everyone has to request that these changes happen. I'm just small, everyone has to do their bit to make change within the industry.
The Ipcress File is out now. Follow Ashley Thomas @bashy
Interview by Cameron Poole
Photography by Joseph Sinclair