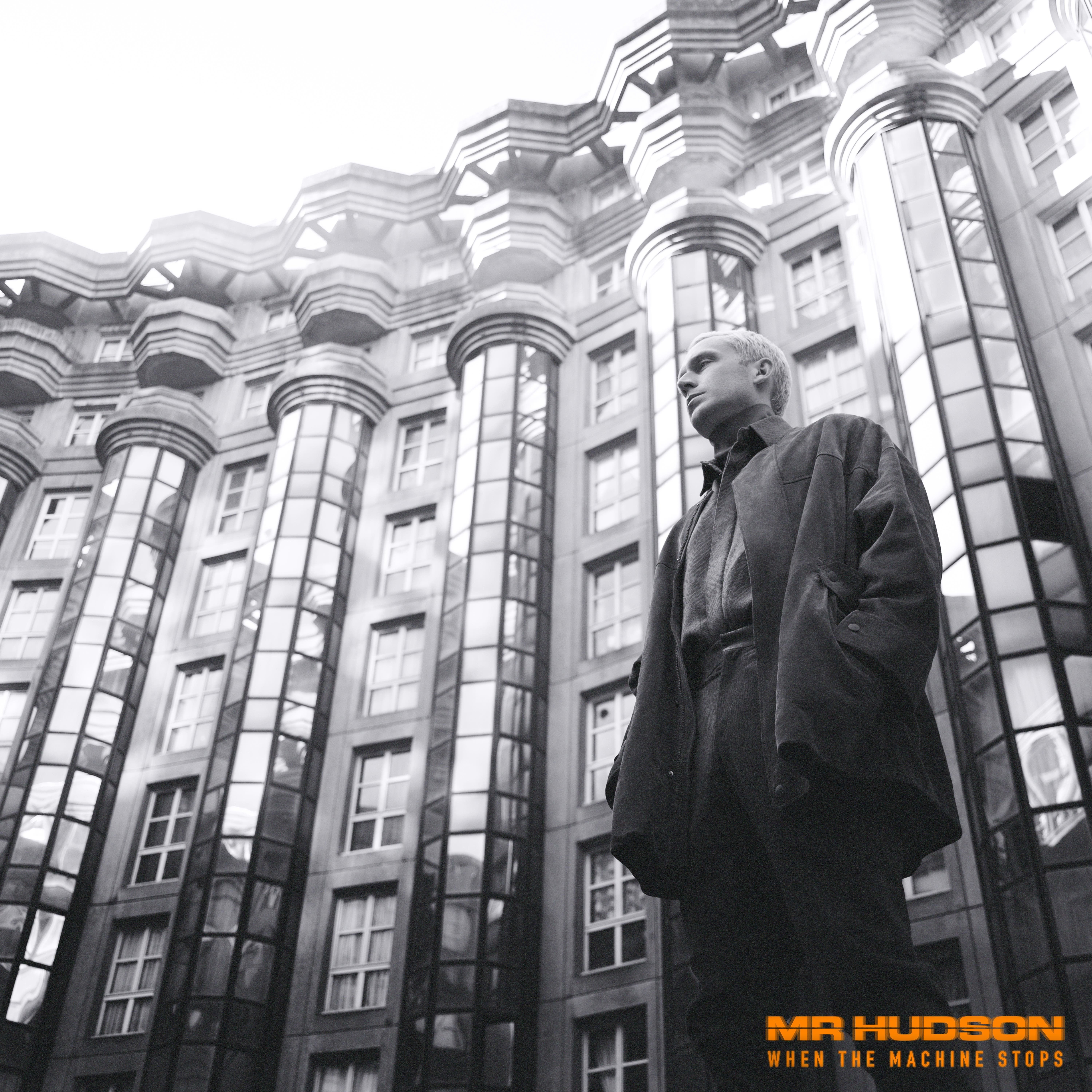 Mr Hudson
Everyone who knows their way around Hip-Hop, has probably heard about Mr Hudson before – most likely from Kanye West's groundbreaking album 808 & Heartbreak in which the celebrated producer, composer, and songwriter was involved in, as well as Jay-Z's mega hit 'Forever Young'.
To this date, the musical veteran has worked alongside the likes of John Legend, Coldplay or DJ Snake, to name but a few. After not releasing an album for ten years after his highly acclaimed project 'Straight No Chaser', Mr Hudson is now finally back with another one. Titled 'WHEN THE MACHINE STOPS', the album is a masterpiece that brilliantly showcases looming soundscapes, minimalist beats and plenty of star-studded features. In a world of digitalisation and social media, the artist captured the current music climate in the best way possible.
Read below to hear about his inspirations and influences for the album.
 Let's start with your upcoming album When The Machine Stops right away – obviously it's your first full length album in ten years. How come you chose to wait ten years?
You know time flies when you're having fun, you're like 'ah, I'll do it next year, I'll do it next year. But then again, I've been working together with John Legend or Janelle Monae. I think partly because it's been ten years I thought I'd prioritise myself. The sound of pop has changed and the sound of Hip-Hop has changed. Music has changed. So I guess I just wanted to be part of the conversation again and sort of see what my music would sound like in this SoundCloud world. I'm from the MySpace time, great times. We sort of miss MySpace, don't we.
You stated that you wanted to revisit robot sounds similar to the ones in 808 & Heartbreak, how exactly did you approach your challenge of reimagining that?
In a way it was very simple. Celebrating 10 years 808 and Heartbreak there was a lot of love, so I thought I may re-create it sonically. It's a very simple palate of heavily processed vocals, 808 kicks, programs and drums. For me it's more like an electronica thing with busy snare drums. Once you got that, just add guitar and that it is. I really enjoyed locking myself into my room, figuratively and literally. Just locking myself away. 
The album is said to showcase an influence of sci-fi sounds, did you take inspiration from sci-fi films at all?
I'm a science fiction fan but my fandom, or however you may call it, is kind of narrow. I prefer the pure sci-fi moments. I'm sort of like a tourist in sci-fi, I don't subscribe to any channel. So much sci-fi is horrible, it's hard to find good ones. I'm not into fantasy sci-fi – my dad was a physics teacher so I'm too quick to say that certain things will never happen. 2001 is the greatest sci-fi film of all times. You should watch it later if you have time.
I will do that, i promise. You've released a new song with Vic Mensa today as well, what is it about him that makes you want to work with him again?
It's always good to work with him for many reasons. I like three-dimensional artists – he raps, he is a singer, I love his aesthetic and that he is trying new things. We always have a laugh at the studio and I think he is very versatile, one of the most important things is that he isn't afraid to be emotional. Everyone else is like 'look at my car collections etc.' and that doesn't interest me because I've seen and heard it a lot. His ideas are on a very deep level, he is political as well. There are levels to his lyrics.
How do you go about choosing who to collaborate with then? Do artists usually reach out to you?
Sometimes it's just accidents, you bump into people. Sometimes you just hang out, you know. It can be anything, DJ Snake, for example, just slid in my dms. Collaborations can happen anywhere! I think it's good to have both approaches. 
Thank you for your time.