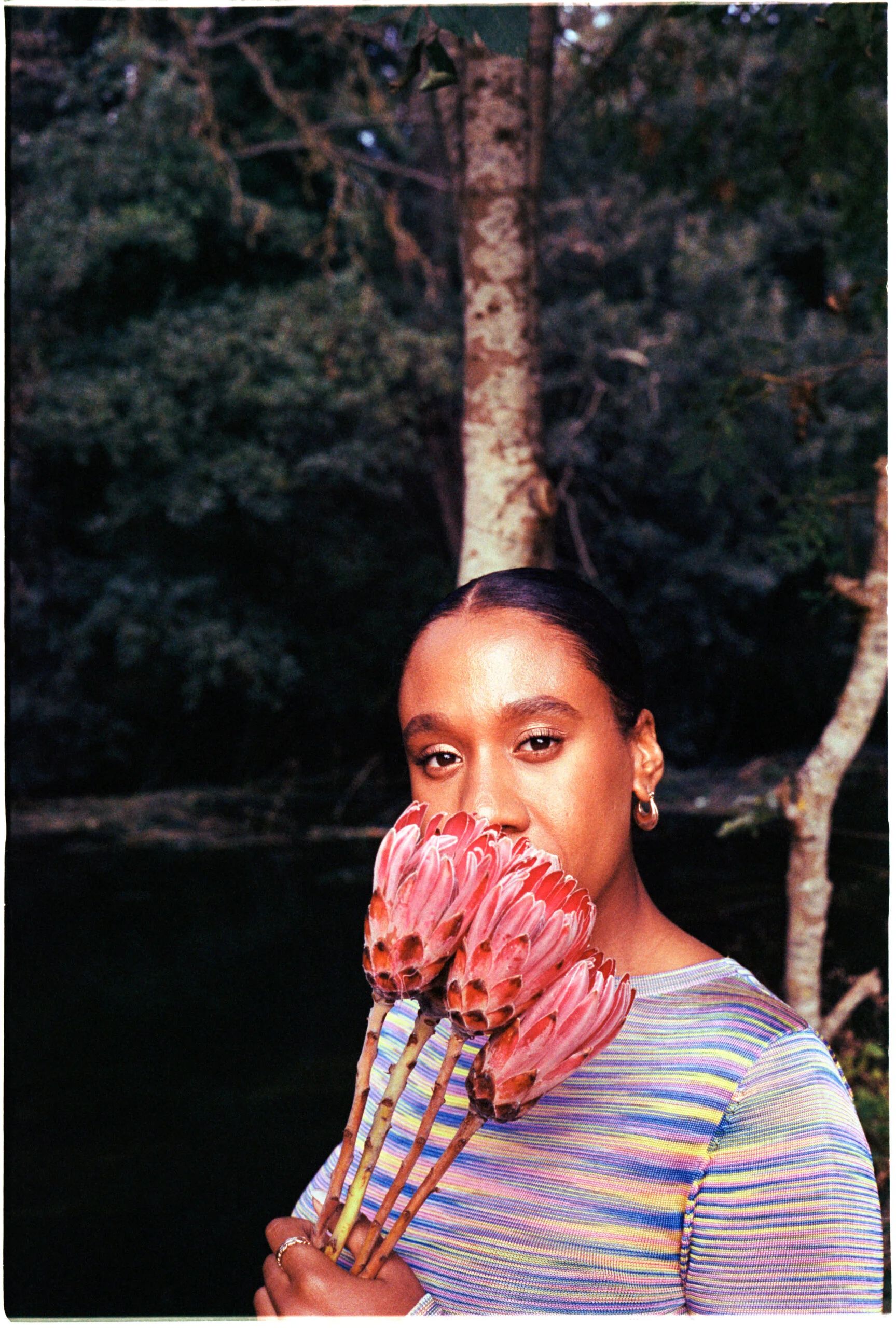 Mychelle
When we see the weather changing and the sunshine coming among that is a sign that summer is in the air, and with those seasons changing it means that we are bringing out all the vibes in terms of music.
Whether that be everything you need to be outside from dusk to dawn, or what you need on that summer road trip vibe the seasons come and so do all the vibes.
And so as we are getting our playlists ready for all the situations we may find ourselves in, chilled, driving, vibing the works one artist to be aware of is Hackney-born singer, songwriter and guitarist Mychelle. From a young age she pursued music, and 2021 saw her releasing her debut single The Way which fed into her debut EP Closure. 
Following on from that she has continued into 2022 releasing more music including Younger Self and the ENNY featured Forbidden Fruit. Now gearing up for several live performances Mychelle has dropped her second EP Someone Who Knows which includes a new track Pressure and its accompanying visuals. 
Ahead of its release, I spoke with Mychelle about being a new artist during the pandemic, busking, collaborating with ENNY on the new EP and more.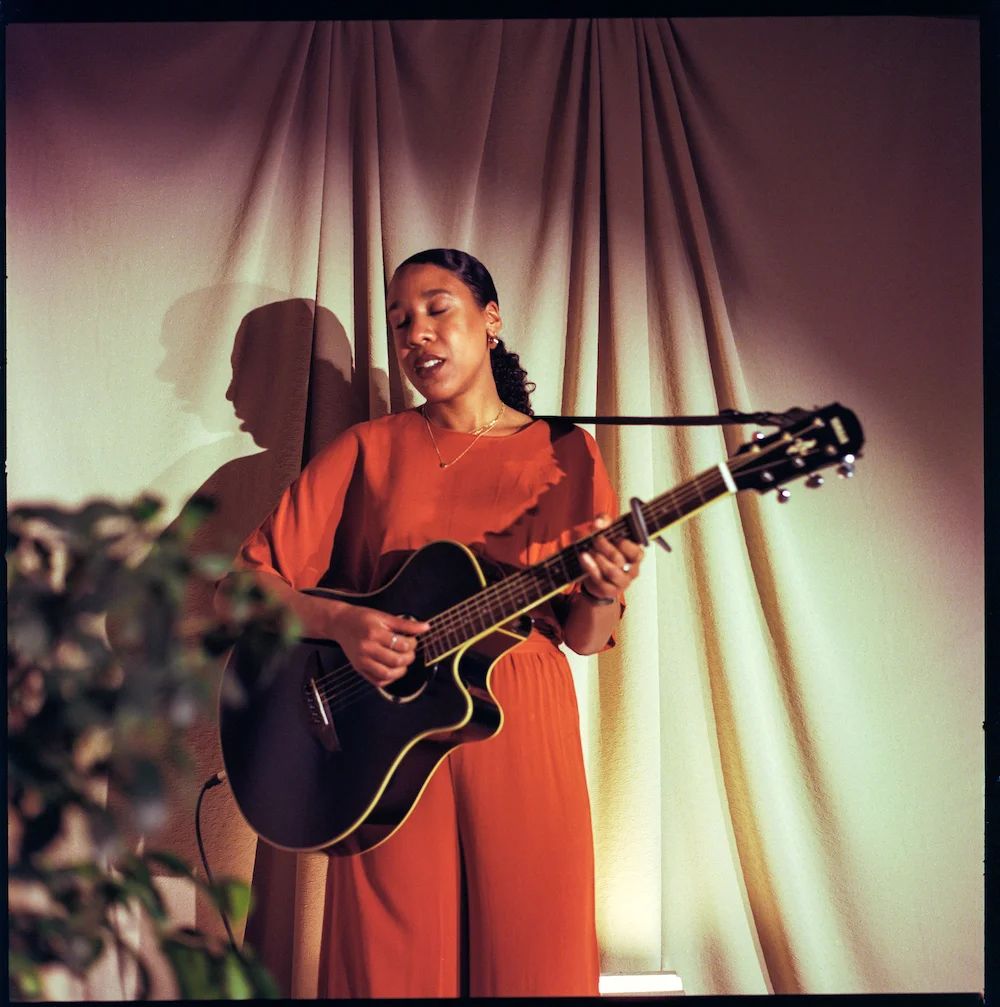 So just kicking things off in the beginning just in terms of like where your musical journey started, all of that, like what was your first initial introduction into music? 
So just growing up, I used to sing with my sisters and my neighbours, we used to sing and just write songs together and so for me, I'd say it started around there. Then I started playing instruments because in school they used to encourage us to play the recorder, then we played the drums as well, you know, African drums which I loved. But then I picked up the guitar which I also did for a short period, then a few years later, I picked it up again because I felt like it was a tool to write songs. Just having a bit of music was something to help when I was writing. So just having a guitar and a song was enough for me. 
Was being a musician something you always knew you wanted to do as a career?
At first, it was a creative outlet and just something fun to do, kind of like sports it was something to do and something to bond over with other people. It was only until I left school that I was like, I think that's kind of the career path that I want to go in. And rather than play basketball which I was doing I decided that music felt more like what I wanted to do. 
You started putting music out in 2020 during the pandemic and so for you what was that experience link sharing your music as a new artist at that time?
I think that it was a good thing for me because it was something I had to look forward to. So, I've kind of enjoyed the process, because the whole world had a huge transition anyway. So for me putting out music during that period of time, it has been a positive thing. Like it is different but considering what was happening it was an amazing thing to have going on. So, yeah, I've enjoyed it and I also felt like it was time as well. I've been singing and performing solely for a long time, so it is nice to be able to put out the songs that I've been singing for so long. So yeah, I think for me, it's been a good transition crew. 
You released your first EP last year which was your first body of work, so what was the experience of working on that 
So we started the EP just before everything and I was working on it very briefly and then most of it was finished during lockdown, over emails, phone calls, the whole thing. I had already written the songs, so we didn't make the songs during lockdown, only the producing and finished up with mixing and mastering. So, yeah, I had written the songs a while before and had been singing them loads and eventually went to release them, but that releasing process was throughout lockdown. 
And so in that time from now, you have been working on your next EP Someone Who Knows which is out on May 20th. When did the idea for this one start for you? 
I think shortly after the first one, I was certain that I wanted to do another EP. For me, because it's still early days, putting out small bodies of work is nice because there's a bit of a story and journey and I think that's where I am at the moment. So shortly after we started talking about what other songs we should put out, such as the first project, a lot of these songs had already been written. So I just went back and listened to them and changed the order to see if I felt like this would be a project. I worked with the same producer on this project as I did on the last one. In the first project, I wrote everything apart from one song with my friend, but on this one, there are a few more people on the project, but I think it's nice because it just brings a new light element to each song. 
Speaking about working with more people, we have to talk about Forbidden Fruit and the ENNY collaboration. How did that come together?
So that song I wrote a little while ago, and it was one that I used to perform and as we were working on the production process, it just felt like it needed something more. I think we were thinking that putting a rapper or another singer would lift the song and then I thought immediately that ENNY would suit the song. So, yeah, I reached out to her and I sent it to her and she liked the song and agreed straight away to be on it. I'm really glad I reached out and I'm really happy that she said yes because it makes me love the song again, it is one I've been singing for a long time so I feel like ENNY just adds an element to it and I love her verse.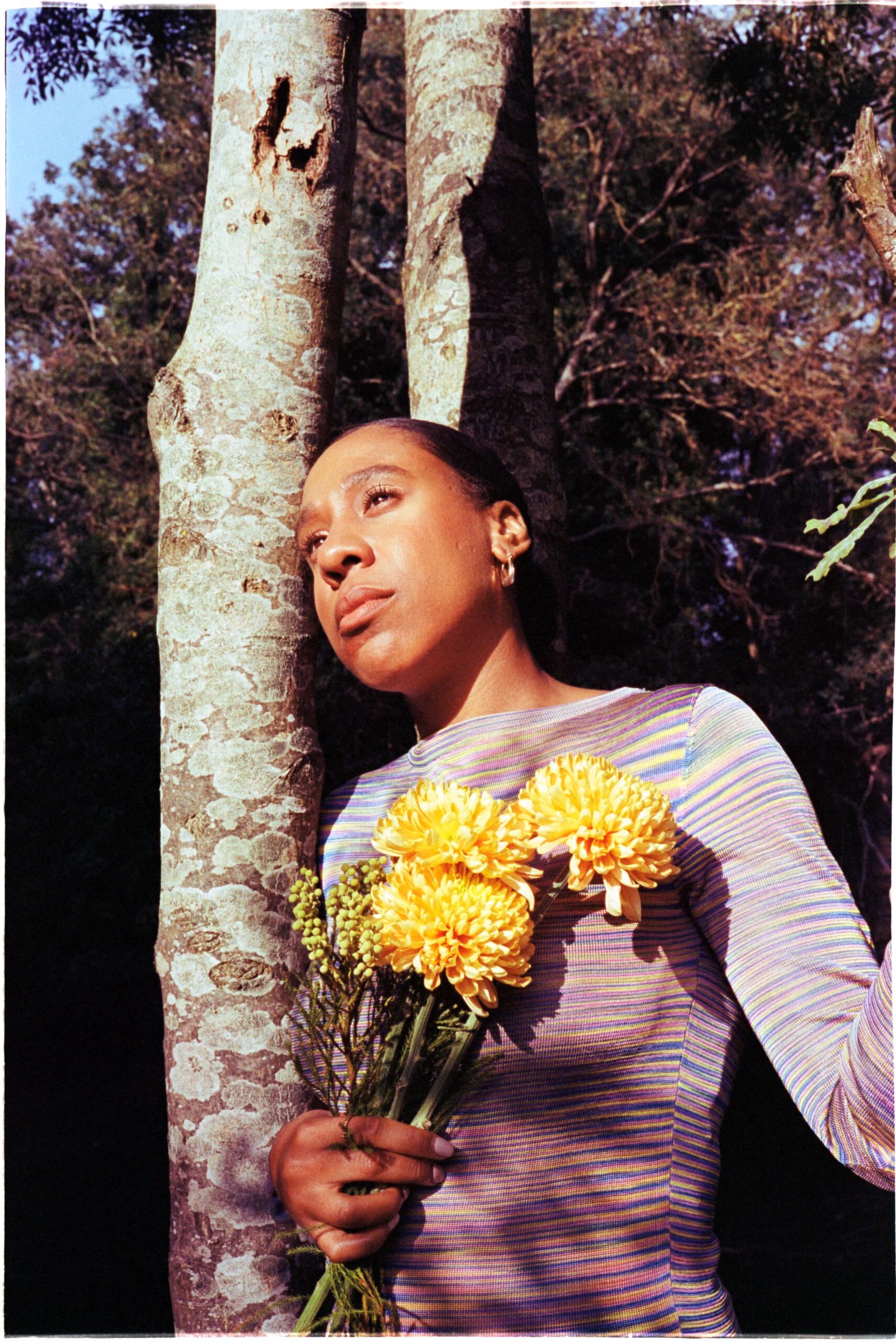 This is lead track of the EP, why did you feel it best represented the project?
I think, one, it shows a different side to me, I feel like my other songs are a bit more mellow, whereas this one's a bit more upbeat, still chilled, but a bit more upbeat, up-tempo. I just feel like the message behind it represents me, a lot of my songs are about love and navigating your feelings and I feel like that song represents having a part to play in it. Like maybe there's a reason that it's not working out because you keep going back to stuff that you know, you shouldn't. 
How would you like this EP to represent where you are on this journey?
I don't know, I feel like this one shows different sides of me. I feel like every song is a different vibe. So this project is showing me in different ways, the first EP felt more like a story but this one is not a story. Each song has its own space and it's almost just coming together in the way that it did. 
So I know you have your next live show coming up at the end of the month and you mentioned that you have been performing mainly by yourself throughout the years busking. So, what has that experience been like for you? 
Busking has been good for me. I feel like busking has been a great space to do so many things, to meet people, practice and just perform. I need to start doing it again because I want to be able to share my new music with people, so I do plan to do that and then hopefully get them to come to my shows and listen to my stuff. I think that's what is good about it as well, it is a marketing tool that can be used quite well. For an artist it is an interesting thing as people are not there to hear you, so you used to people not listening and being comfortable with doing it because you love it. I want to be able to start doing it with new songs and to be able to do it while having music out. When I did it, I just had the songs so there was nothing to set, not to show people. There was nothing to send people to. So yeah, it's good for me. I've received a lot of great opportunities through it. 
As you have been playing alone for so long, as does it feel as you get ready for your show?
I think because they're all my friends I know them all. I've played with them before, but I met them before we even did music together, so I think that does allow me to feel a bit more comfortable. And I know that they're so good and they just pick it up and they're just so professional and are just amazing musicians. So, for me, I get excited when I play music with them, it's an honour to play with the band, honestly. I love playing solo, but when I play with a band, it just feels proper, and it just lifts it. Sometimes when you're by yourself on the guitar, obviously it is quieter and people really must engage. But when you're playing with a band, it's like we are drawing you in so I can't wait for the show I'm excited.  
As someone who's been doing this for a little while now, what has your experience been like as a new artist? 
I try not to think about it too much, you know. Like I was saying about releasing during lockdown, whatever I had growing up was always going to be out of the window because of the climate and situation we were in. I've enjoyed making music and I'm fortunate enough to be able to share it. I've done my part and whatever happens from this day forward is a bonus for me and I'm grateful for it. 
What can we expect next and where do you see yourself going in the next phase of your career?
Performing more, maybe more touring, because I haven't, I've only done like one or two, I haven't experienced the tour life, so I would love to get into that. I'm all about slowly building, to just keep putting out music and for it to keep growing. Even if it's not immediately. I'm okay with that. As long as everything's kind of growing at a nice, gradual pace that feels right and I'm still enjoying what I'm doing in the process. I'm happy to have that.
Someone Who Knows is out now, follow Mychelle via @mychelleuk
Interview Seneo Mwamba