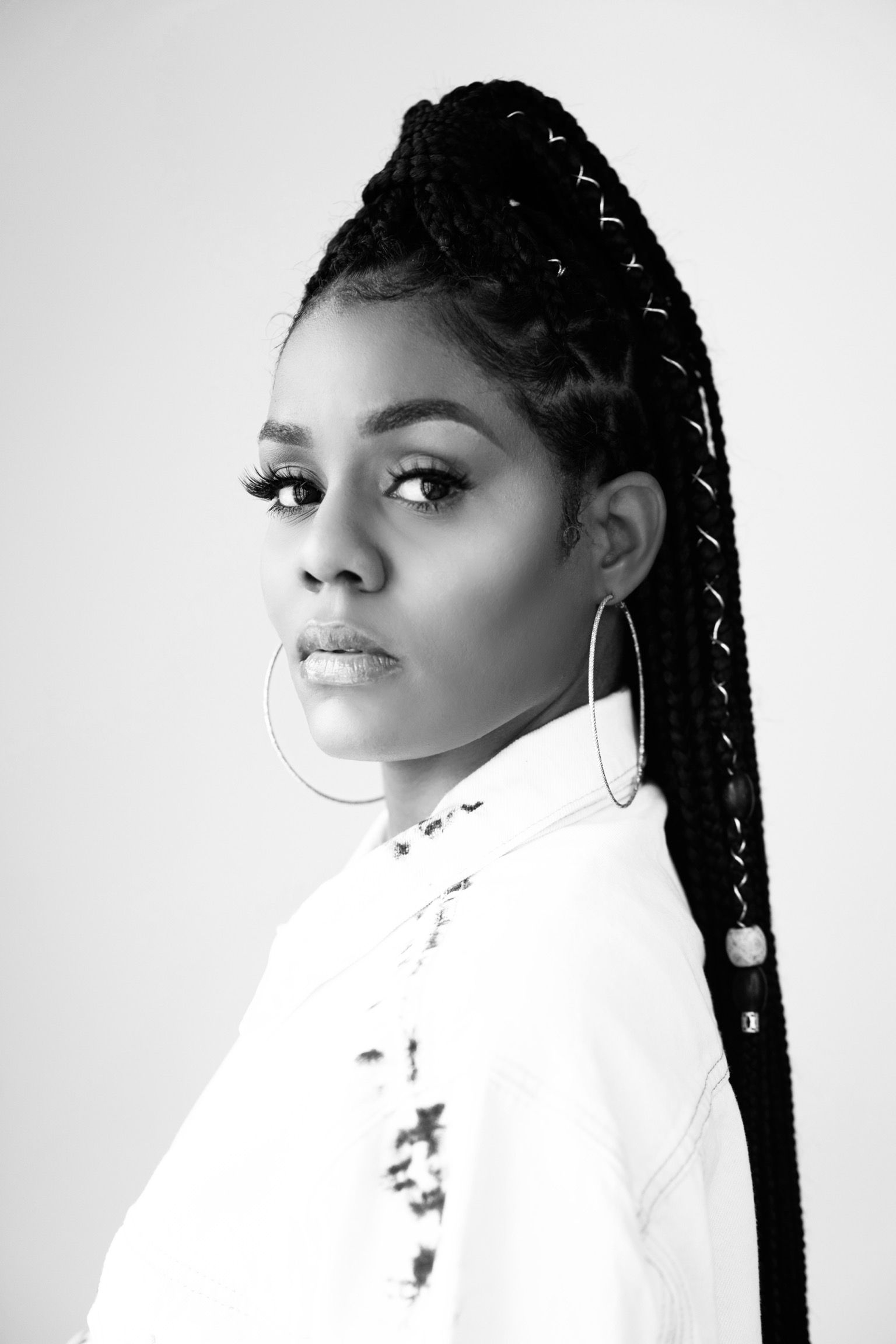 Navy
Proudly waving her Dominican flag and tradition with her, singer-songwriter Navy kicks off 2022 with her enchanting new release Love Life.
Accompanied by stunning visuals displaying the island's true beauty, Navy has never been one to shy away from who she is and where she comes from. "My island of Dominica is a hidden Caribbean gem!" Her new single follows on from her critically acclaimed debut EP BLEU, Vol.1 which showcased her lyrical prowess over Hip-Hop leaning instrumentals whilst grabbing listeners attention with her soothing vocal tone over more Caribbean influenced backdrops.
1883's Dean Benzaken spoke to Navy about the release of Love Life, the importance of being proud of where you're from, her mantras and future dreams whilst exploring the history of Dominica and the role it plays in her music and writing.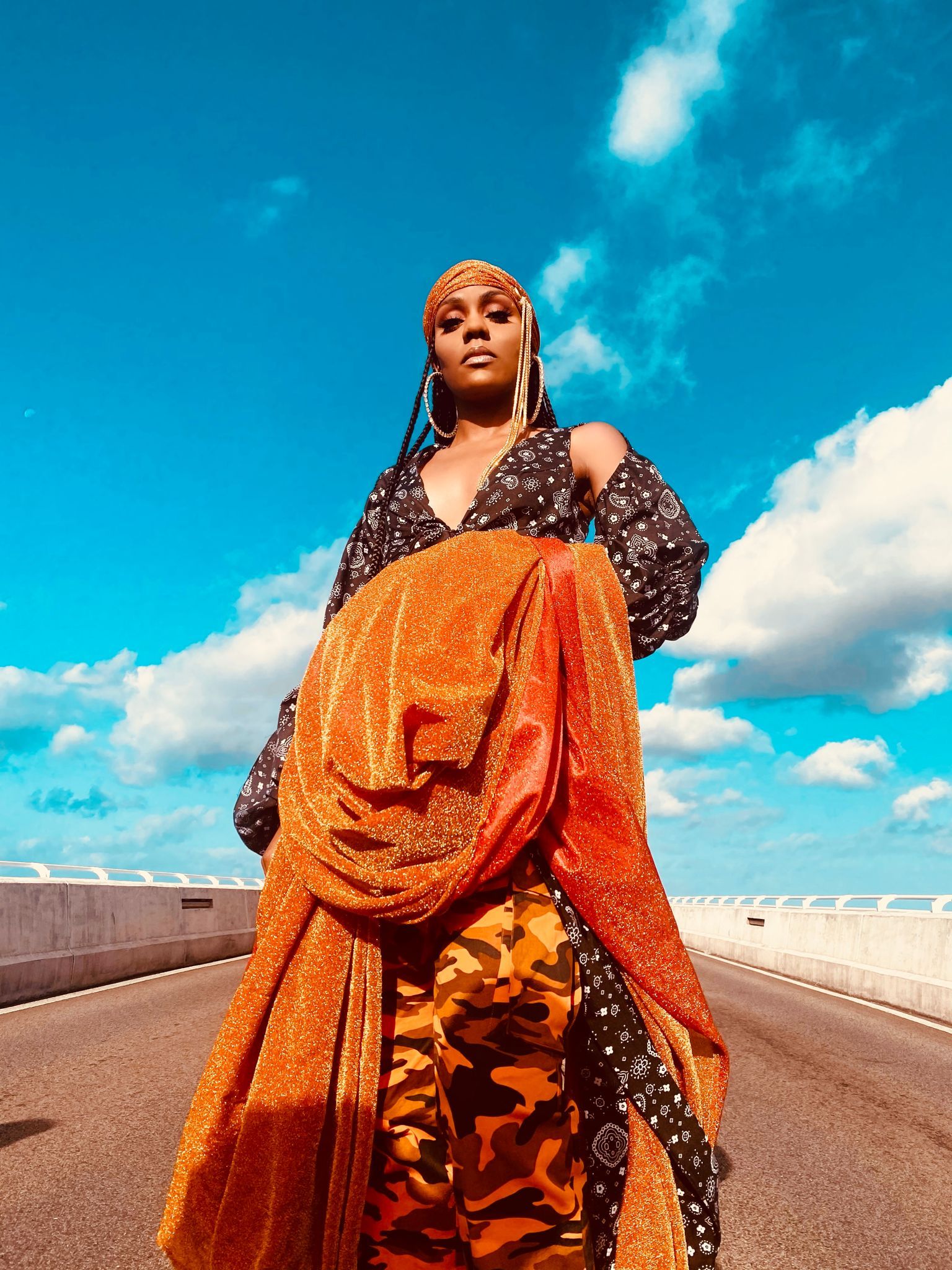 Congratulations on the release of Love Life. Why did this single feel like the right song to kick off your 2022?
Thank you! Love Life felt right to be 2022's first release because we made it through 2020 and 2021. It was very difficult for some of us in our own individual ways, and I just feel like life is worth being thankful for. On my brightest day, and in my darkest hour, I know to be thankful, in order for the law or Love to work for me.
What was the writing process behind Love Life like? Was it different from previous releases?
Writing Love Life was easy, I wrote it in Barbados. I was already in my abundance flow and so the words came easily. I think I was on a "30 days of grateful" challenge and so I was supercharged with good vibes only. Writing for me usually isn't difficult, but when I wake out of sleep to finish a song, I know that's my soul talking.
Lyrically, Love Life finds you exploring themes of manifestation and achieving higher successes. What more can you tell us about how you manifest your dreams? Do you have a daily routine you stick to? How do you continue during tougher times or days when you don't feel up to it?
I go by mantras so deeply that I might just be one myself! I've learned through trial and error to never force or try to control things, people or situations. My dreams are formed from my passions and they are ever present in my reality. I ask the Universe to open the way for their manifestation, then give thanks that I have already received. I erase all doubt and turn a blind eye to appearances (how things may seem at the moment). I only see the dream. Tough times or days only remind me that I'm stuck in this human body. Emotions are another wonderful reminder. Pulling through a dark night, or period of time with music, art prayer, love, etc, is the juicy part. I get another glimpse of the complex, resilient, powerful being that is beneath my melanin, earthly cloak. I'm thankful for it all.
The single is accompanied by gorgeous visuals showcasing your Caribbean roots. What was the thought process behind the video and do you feel it's important to showcase where you come from and life there?
Listen!! My island of Dominica is a hidden Caribbean gem! I feel like it's my duty to showcase my beautiful island. The energy here is so untouched and preserved, you feel it surging up through your toes when you walk barefoot in nature. My team Pretty Boy Worldwide knows the importance of displaying what is true to the artist. I'm a small island girl. People scream at me to keep my shoes on, and to NOT speak in Creole! Lmao What better than visuals from the island where my umbilical cord is buried under a cherry tree?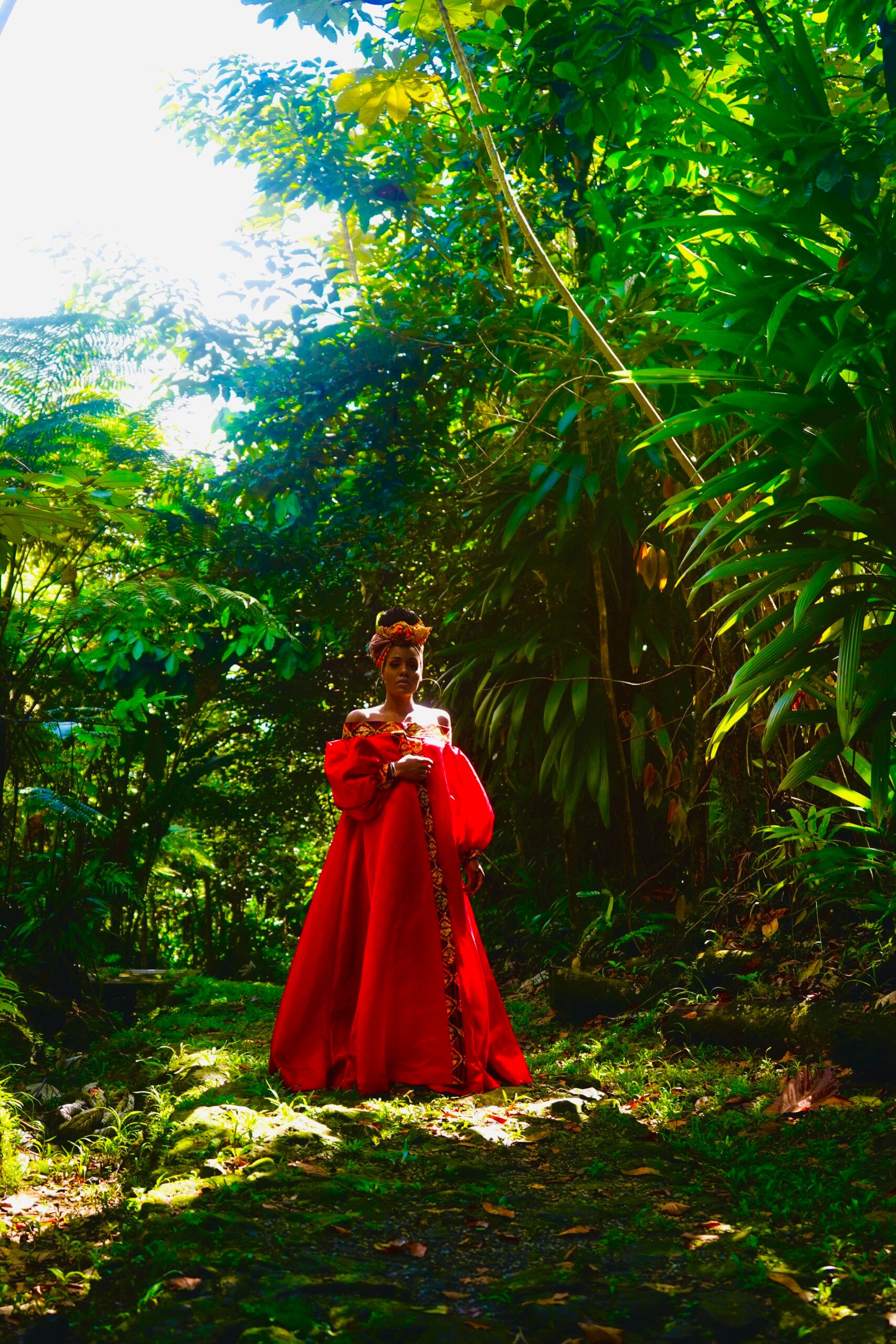 It was recently Dominica's 43rd year anniversary of independence. How has Dominican culture influenced your music and your writing?
​​Dominica is in my blood and my bones. My accent is a dead giveaway. I've lived on this island all of my life, and though other cultures sip in through the radio or television, our native ways are strong. I listened to the radio a lot growing up and so that was my introduction to and supply of foreign music. I insert Creole and local Dominican patois slangs in my writing not just to showcase my roots, but also because it comes quite naturally.
Would you ever consider featuring Creole again in a future song?
For sure there are more Creole influenced songs, written, recorded and just waiting to be released. Many countries speak Creole and so they identify and those who don't, like it. So it's a win win.
Who are some Caribbean artists that you are listening to at the moment?
My Caribbean artists on my Playlist at the moment include Chronixx, Beenie Man and Mortimer out of Jamaica. Mortimer's vibrato is surreal! Rihanna never leaves my Playlist, Ever!
An artist who has yet to make his introduction, but soon; St.Phillip out of Barbados (Pretty Boy Worldwide). I'm really excited about him! Lately a little soca music from Trinidad, namely Destra and Voice. My Playlist is a bit all over the place in genre but music helps with getting that manifestation mood right.
You recently performed a live acoustic rendition of Patra for the Grammys. What was your decision behind choosing to perform that song over another?
Great question! Patra is a song that surprised my team! We know Navy as the smooth and classy island girl, and Patra showed a little "bad gyal ting". Haha. I remember being called to a meeting and being asked "Navy you wrote this?!" Bajan accent amplified. They were thrilled. It's also a song that beautifully transitions into alternate genre versions of itself, so we went with that one. I had a lot of fun on that stage.
Speaking about manifestation and goal-setting, is winning a Grammy on your list?
It NOW is for sure! Sad to say, but a small beautiful, hidden gem of an island also comes with a little downside. I've felt for a while that there were no opportunities beyond the Caribbean for me. Seeing myself on the Recording Academy/Grammy page was the sign that the Universe knew I needed. I now have no doubt. Ya'll don't want to see my vision board and my altar.
You've been working alongside Caribbean label and creative community Pretty Boy Worldwide – who help nurture local talent in the area. What have you guys been up to recently and how have you felt working with other creatives has impacted on your musical vision so far?
Pretty Boy Worldwide is a particular community. They show no mercy when you say you want to succeed musically. You want it that bad? This is what it takes. 3 am "wake up to get made up" calls to get that perfect sunrise shot. "Go back into the booth and hit that note!" when you just want to go to sleep. "This is amazing. Leave it as is!" on a song you've done in one take as a demo. Ha-ha the glorious madness. It's really opened my eyes to a different kind of music industry. PBW never sleeps. We walk/travel with our studios. We can literally set up and record anywhere. The branding and visuals never cease to amaze me. #TrevorPretty. Working with other artists made me see what I want and don't want. Made me understand that not everyone's the same and I have to be patient and accepting when writing for or working with other artists.
Lastly, what can fans expect from Navy for the rest of 2022?
Navy has been living and working. New inspirations brought about new songs. New experiences or repeated ones. Lessons. Everything has been going into the music. A&R has been eating it all up and spitting it back out with style, shine and glitter! We are super excited to show you what we have in store!
Love Life is out now, follow Navy via @Navypbw 
Interview Dean Benzaken