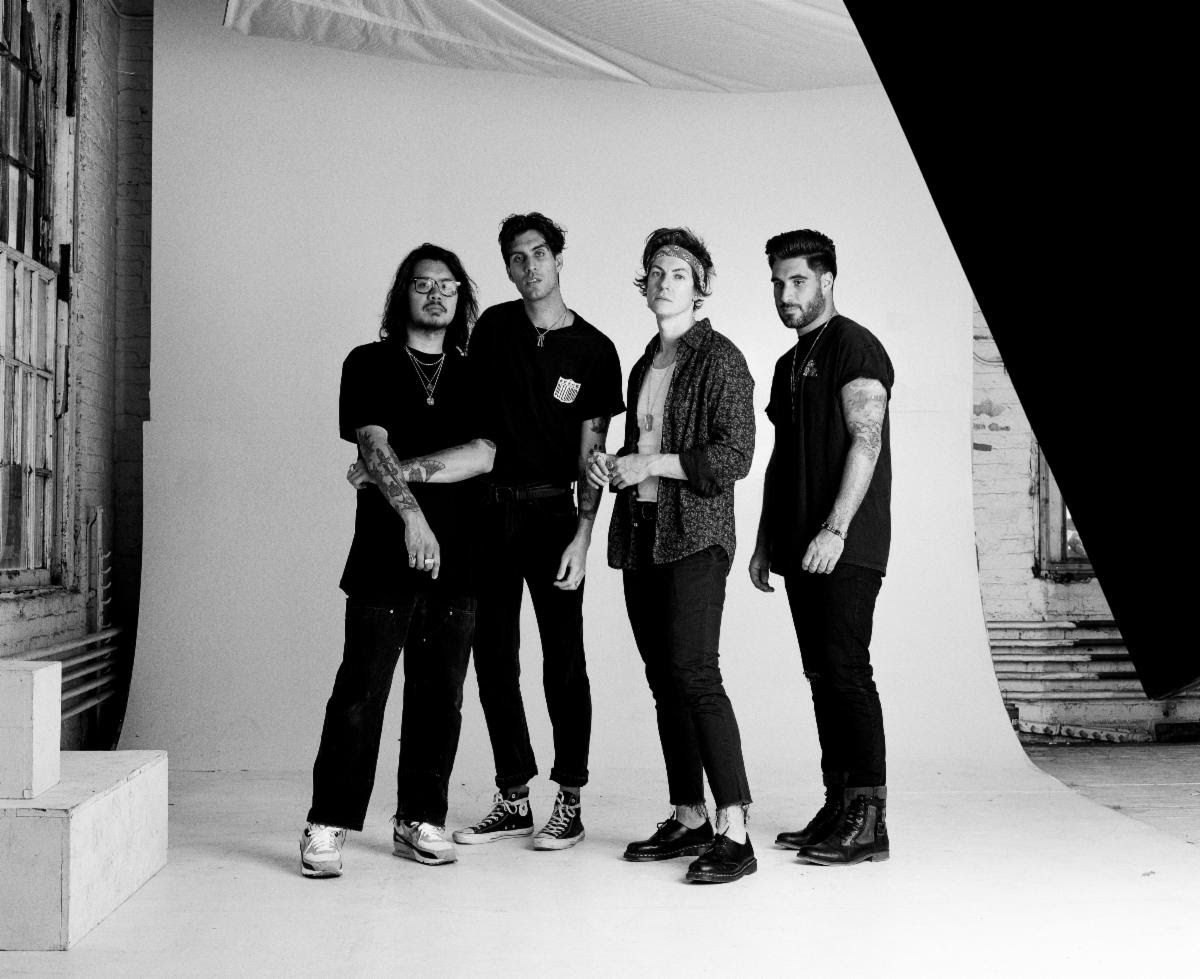 The 1883 Young Rising Sons Playlist Takeover
To celebrate the release of their upcoming highly anticipated debut album, Still Point In A Turning World, Young Rising Sons curates this week's 1883's playlist.
A debut album is always a major moment for any band, but for New Jersey band Young Rising Sons, it's been a moment that is a long time coming. Since forming over a decade ago in 2010, the band has seen major highs—touring across North America and the UK—and some lows, but now, with the imminent release of their debut album, the band is just happy to be embracing the journey that has gotten them to this point.
Their latest single Passenger is a momentous call-to-arms for anyone needing a pick-me-up in 2022. "Passenger is about living in the now and making the most out of life, despite the uncertainty we've lived through over the last two years," the band describes. "It can sometimes feel like life is out to get us, but writing this song served as an exercise and a sign for myself to take a breath, and realize that while we can't change our past, if we focus on the now we can still progress."
As a way to mark the upcoming release of Still Point In A Turning World, Andy, Julian, Steve, and Max of Young Rising Sons curated a playlist of specially selected tracks that they love, find inspiration in, and more. Check out the takeover now.
Young Rising Sons – Passenger
"Because how could we not?"
Young Rising Sons – Good Days
"Every artist has a few songs that feel like they encapsulate who that artist is as a whole & I think Good Days is one of those songs for our band."
Andy
Fleetwood Mac – Don't Stop
"Rumours is one of my top 5 records of all time, and since I can't include the whole thing I'm going 'Don't Stop.'"
New Radicals – You Get What You Give
"There are a few songs that I come back to on a nearly weekly basis to reset my sonic palette & this is one of them."
The Wallflowers – The Difference
"When I think 90's alt the first band I think of is The Wallflowers. Give me Jakob Dylan all day."
Julian
Wolf Alice – How Can I Make It Ok?
"An incredible combination of angelic, soothing vocals, incredible rhythm parts, and great production. The best band out right now, imo."
Turnstile – Holiday
"Seeing Turnstile come from the hardcore scene and become a major player in the modern rock-alt scene is incredible. This song embodies that journey. That opening bass line is so dope."
Pink Pantheress – Reason
"She's extremely innovative and original. Huge vibe. This is my favourite of her album, but the entire thing is a great listen."
Steve
Adam Melchor – Moon in the Morning
"This song just hurts. The lyrics, the melody, the entire sentiment of the song is really bittersweet."
Lizzy McAlpine – all my ghosts
"Lizzy's voice is so special and her lyrics paint a vivid picture as if you're right there experiencing it with her."
The Brook & The Bluff – Misnomer
"This song is somehow equally chill AND upbeat. It's the perfect song to have your coffee to in the morning."
Max
Leah Sykes – Sorry to the Waitress
"I was hooked to this song from the first time I heard it. The way she sings her melodies in the verse and chorus, just bounces along so nicely. Also love the arrangement of all the instruments in this track."
Nightly – Twenty Something
"These boys have such a unique sound and vibe. This song in particular hits home with the lyrics, going through your twenties finding yourself as a person and experiencing all the highs & lows during them."
Jordan Davis – Slow Dancing In A Parking Lot
"Beautiful blend of pop and country music describing a love story that any small town kid could relate to. Great song to drive to."